People love to watch videos on the internet. You may like to save some images from their videos. You may need to put an animation of the video online without feeling the need to stream it. You need to convert the video files to the .gif format in order to achieve this objective. It is not at all difficult in case you have access to video converter software. There are many programs available all over the internet. You should choose the best one. One such software application is the iSkysoft dr.fone.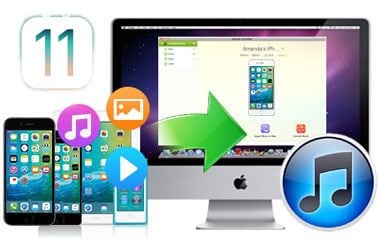 In case you use the Mac OS, iSkysoft dr.fone is the best software application for converting the video files to GIF images. There are many reasons why you should use this particular software over the hundreds of others available in the internet. We shall understand the main features over the next few sentences.
The main attraction of this software is the speed with which it works. The application also allows you to continue from where you left off. This does not waste time.
It can synchronize with all your iDevices such as iPhones, iPads, and Macbook.
It can convert movies from MOV and MP4 formats to GIF images.
The quality of the GIF images will astonish you.
You can use this software on your iPhones/iPads/iPod touch too to convert movies to GIF images.
There is a separate version for people using the Windows OS. They can download the particular version and enjoy the same benefits.
The website explains the procedure in a very simple and lucid manner. You would love this software. This software is compatible with all versions of the Windows as well as the latest iOS 10. You can use the trial version to perfect your skills. Actually, the procedure is very simple to understand. Any school kid will be able to master it within fifteen minutes. Hence considering the user-friendly nature of the software coupled with the excellent features, we recommend the use of the iSkysoft dr.fone software for conversion of movies into GIF images. We shall consider how to use iSkysoft dr.fone software to convert live photos, and videos to GIF images from your iPhones as well as the Macbook.
Step by Step guide to convert movies to GIF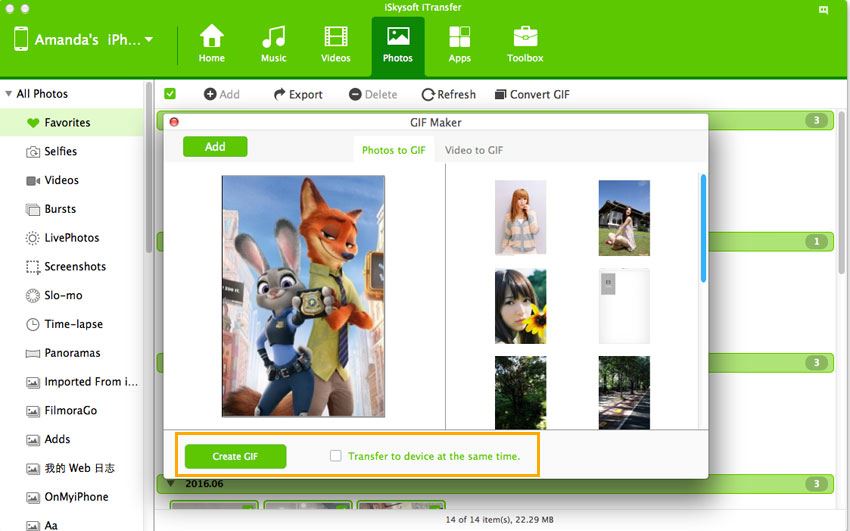 Convert iPhone photos/videos to GIF images
The first step is to download the iSkysoft dr.fone software on your computer. On the top of the main window, you will find the 'Photos' menu. Click it and you will be able to see all your photos from the phone. Right click on the photos you wish to convert to GIF images. Click the 'Convert to GIF' option. To convert videos to GIF images, you need to select your video in "Videos" menu.