Playlist is a collection of particular songs or tracks of different artists, albums and genres. It can be very useful if you want to play particular songs or tracks at a particular party. For example: if you are preparing for your summer holidays and you know you will have to attend certain parties, you can compile different songs, or if you are going to a birthday party, you can select different songs to make a playlist to be played on that birthday party. You can create any type of playlist on your iPhone depending upon the music library, so, you don't need iTunes to create playlists and they can be created on the go. As you would have already added particular tracks on to a certain playlist, so, you will not have to pick up your iPhone to change the track. Playlists are especially useful for those who have a vast collection of songs in their music library and want to play specific of them. You can follow these steps to create and modify a playlist on your iPhone.
Comparison of managing a playlist on iPhone and dr.fone.
If you want to make Playlists on more than one iPhone, iPod Touch and iPad, you will have to create Playlist on each device separately. But using dr.fone, you can create Playlist on one device and then can export it to iTunes Library for transferring it to other device which will not only save the time but also avoid the hassle of adding tracks one by one.
Renaming a Playlist on dr.fone is much easier compared to do that on iPhone.
To add more than to a playlist on iPhone is a lengthy process but on dr.fone, you can copy the whole folder to your iPhone all at once.
Part 1. How to Create a Playlist on your iPhone
Steps to Create a Playlist on your iPhone
Step 1: Tap on the Music App on your iPhone and Navigate to the Playlists. Scroll up and you will "New Playlist" Tap on it. Now, you will have to name the Playlist, you can name for whatever occasion you're using it.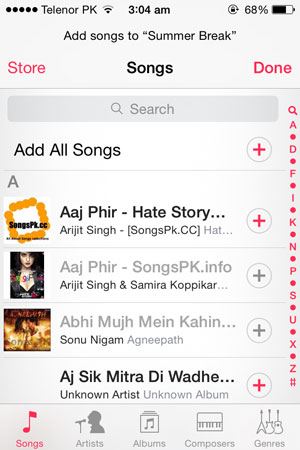 Step 2: Once you have named your playlist, you will have to add certain type of tracks in it. Click on the + button next to a track to add it into the Playlist. Click on done and that's it! You have successfully created the Playlist directly on your iPhone.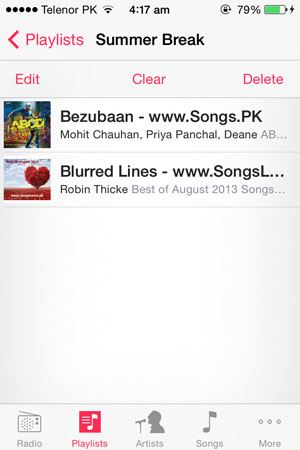 Step 3: If you want to add more tracks to the existing playlist, you can edit the Playlist by Tapping on the Edit button at the top left corner in the Playlist. To add new tracks, Click on the + sing at top right corner to add new tracks in the existing playlist.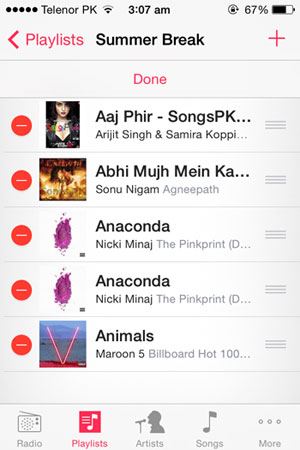 Tips #1: How to remove Tracks from a playlist on iPhone?If you have added a wrong track in a playlist, you can easily remove it from the Playlist by opening the playlist and tapping the edit button. Click on –ve sign before a song to remove it from the Playlist.
Tips #2: How to Rename a Playlist directly on iPhone? Renaming a playlist on iPhone is tricky as compared to iTunes, where you can simple right click on Playlist on your iPhone. Renaming a playlist directly on iPhone is actually creating a new playlist by a new name. If you don't have the iTunes, you can follow these steps to rename a playlist on iPhone.
Create a new playlist by using the same method as explained above. Name the new Playlist as you want to and add tracks in it. Once the tracks have been added, you can delete the old playlist from iPhone by using the method explained below.
That's it! You can also clear the Playlist to remove all kinds of songs from a Playlist. Alternatively, you can use the dr.fone is the ultimate Playlist manager to manager any playlist on your iPhone. It will not allow you to add/remove songs from Playlist but you can easily rename a playlist on it with a simple click. Moreover, you can also manage a Genius Playlist on iSkysoft dr.fone and add some tracks in it.
Part 2. How to use dr.fone to create and manage Playlists on iPhone?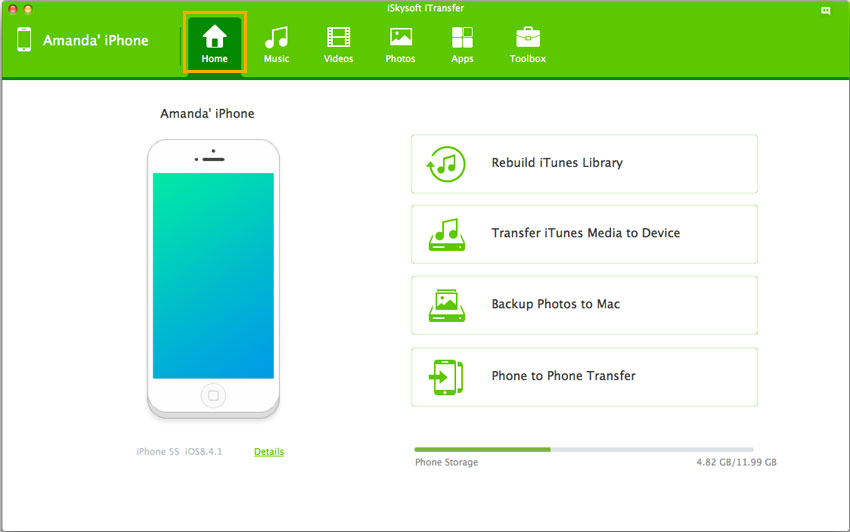 Step 1: Download and install the latest version of dr.fone or dr.fone for Mac. Connect your iPhone and launch the dr.fone. Your iPhone will be detected automatically by dr.fone.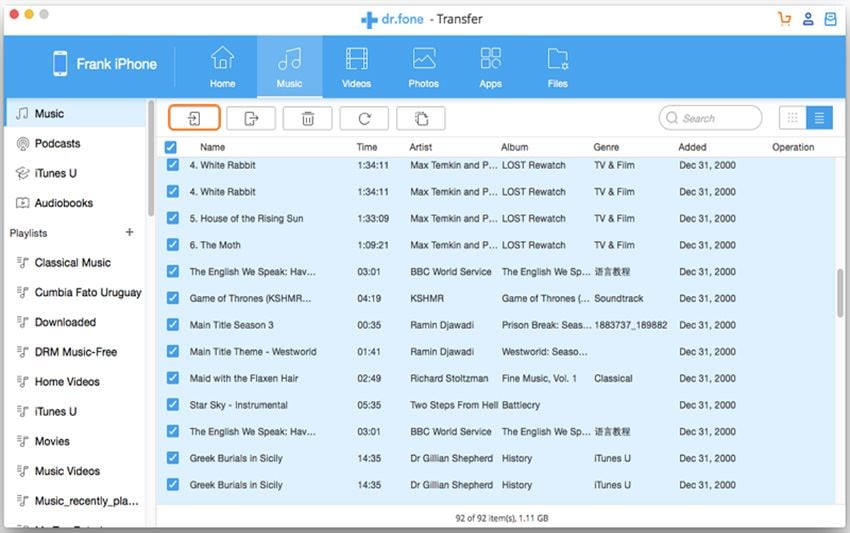 Step 2: Navigate to the Music tab and find the Playlists button. Here you will see already present Playlists on your iPhone. Right click on "PLAYLISTS" to add your new playlist. Name the newly create playlist.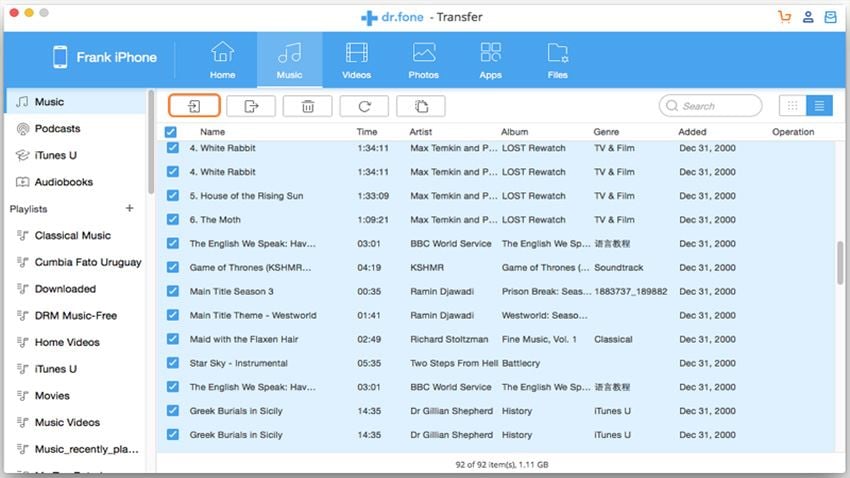 Step 3: Here you can add as many songs as you want. Right click the songs that you want to copy to the new Playlist, and choose the name of your new playlist. The songs you choose will be copied to the new playlist very soon.
That's it! You have easily created Playlist on your iPhone using dr.fone, you can either rename it or export it to the iTunes Library to sync it with other iDevices.
Tips #1: Renaming a Playlist using dr.fone
Renaming a Playlist is pretty much easy on dr.fone, simple right click on a Playlist and Click on Rename to rename the playlist.
Tips #2: How to Export a Playlist to iTunes Library
To export a playlist from iPhone to iTunes Library or My Computer, right Click on it and Click "Export" and select "Export to iTunes".