This is the digital age. People have forgotten the existence of a normal camera. People always speak of a digital camera with advanced features and impeccable picture quality. Similarly, computers today come equipped with image-converter software programs enabling one to convert one format of an image into another. Each image format has its own importance. Let us consider the example of the .gif format. The .gif format is very popular today. It can support animations and so on. However, it occupies space. Hence, you may need a converter to convert .gif files to .jpg files. These .jpg files occupy less amount of space. You can compress these files to 1/10th their size and store them. We shall now look at the top ten free software programs for converting images from GIF to JPG format.
Part 1. Top 10 Free Software to Change GIF to JPG Images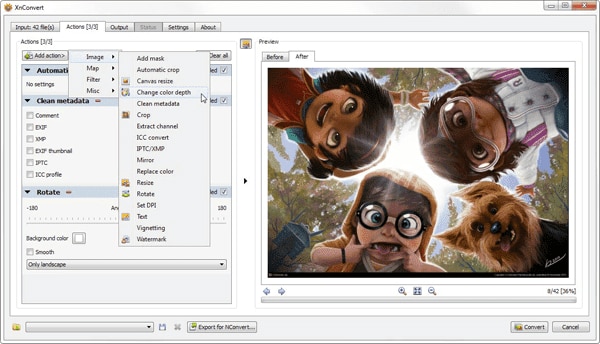 This is a complete package enabling you to choose more than 80 different operations including the following.
Metadata Editing: You are able to edit the data before saving as well as converting.
You can transform the images as well as rotate, resize and so on.
You can adjust the colors according your preference.
You can add various filters such as blur, emboss, and sharpen and others.
You can do special effects such as watermarking, vignetting and so on.
It can support more than 500 formats.
It is available in the Windows, Mac, as well as Linux OS.
It is available in over 20 different languages.
Cons:
Certain programs require constant updating.
---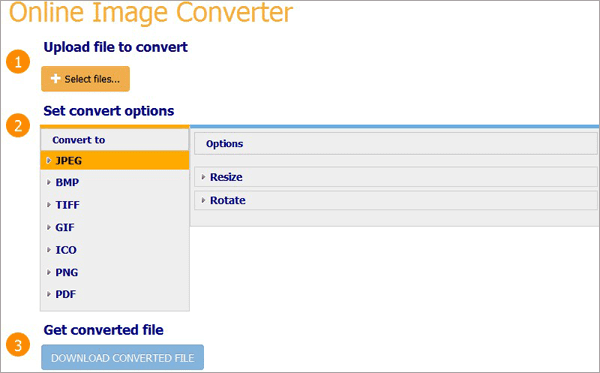 This is an online converter thus eliminating the need for any downloading of software. You can get the conversion without wasting any time at all. There is no need for waiting n an email link and so on.
You can resize and rotate the image before conversion.
It is compatible is mostly all the OS today.
It supports many file formats such as GIF, JPEG, and BMP and so on.
Cons:
Nothing in particular as on date
---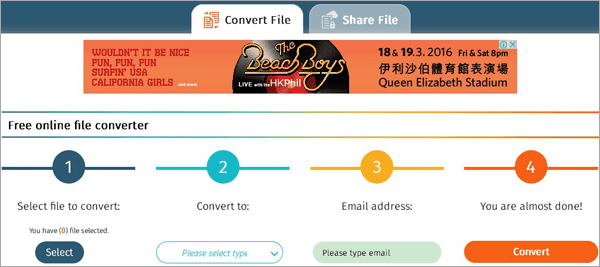 Main features:
This is an online software converting images on a real time basis.
It can support the most commonly used graphic formats such as GIF, BMP, and JPG and so on.
This is a very simple process. You have to upload your image, choose the required format, and give your email address. The converter will send you a mail within minutes with the conversion.
Cons:
You have to wait for the email confirmation. Hence, it is a little slow as compared to their converters.
---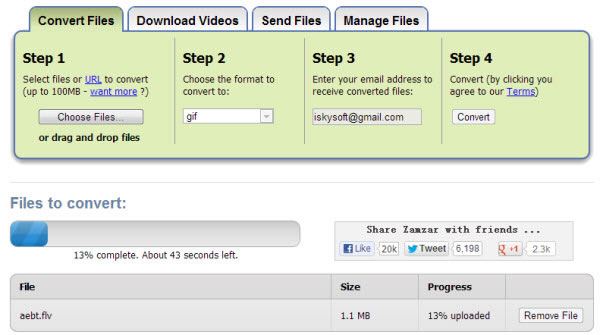 Main features:
This is free online software for file conversions up to 100 MB. You need not have to install any software in the system.
It can support a variety of input as well as output formats.
It is very simple to use.
Cons:
People find the conversion process a little too slow for their liking.
The restriction of free conversion up to 100 MB makes it difficult to convert large video and audio files.
---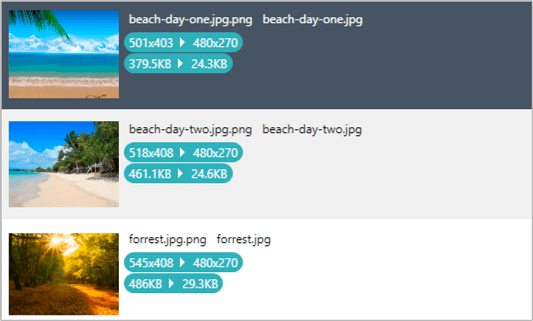 Main features:
This is a simple file converter. You have to download the software on to your computer.
It allows you to drag and drop images in a queue and choose the output format.
You can see the size of the image files before as well as after conversion.
It supports many file formats such as GIF, JPG, and BMP and so on.
It is compatible with most OS.
You can add your own watermark to the images.
Cons:
It is not an online converter and hence occupies space in your computer.
---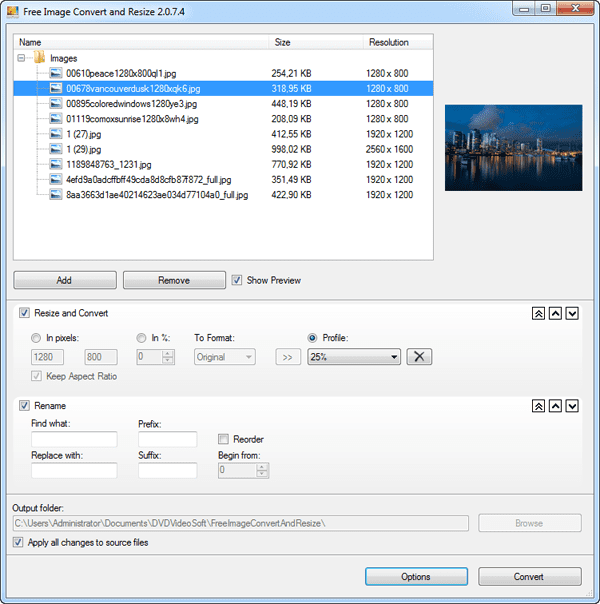 Main features:
This is a compact program for batch mode image processing.
You can convert separate images as well as file folders and resize them accordingly.
It is safe software to run and use.
You have the option to install additional features. It does not compel you to do so.
Cons:
It does not support many formats, as do the other image converters.
---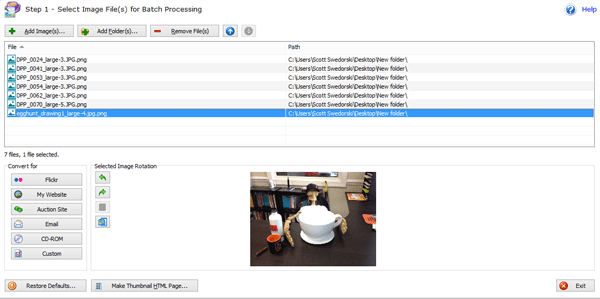 #7. PixConverter
Main features:
Using this free image converter, you can do batch conversions too.
You can import multiple photos from a folder and do the conversion.
You can rotate, resize, as well as alter the images before and after conversion.
You can create thumbnail pictures too.
You can add your own watermark to the images.
Importing images from a digital camera is very easy now.
You can upload your images to a dedicated server using the built-in FTP client.
Cons:
---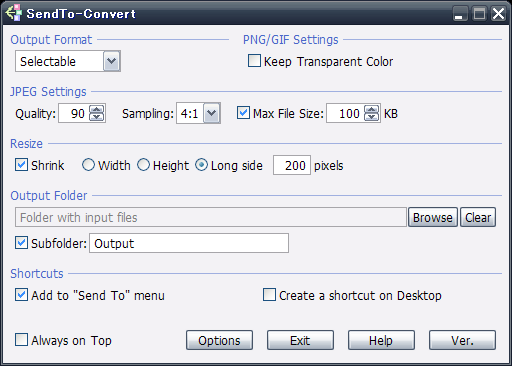 Main features:
This is awesome converter software. This is fully automated software in the sense that you have to right-click any image and choose the Send to-Convert option. Your job is over.
You can set default output format, size as well as the output folder too without opening the program.
This software can support many file formats.
You can download a portable version too.
This is compatible with various OS.
---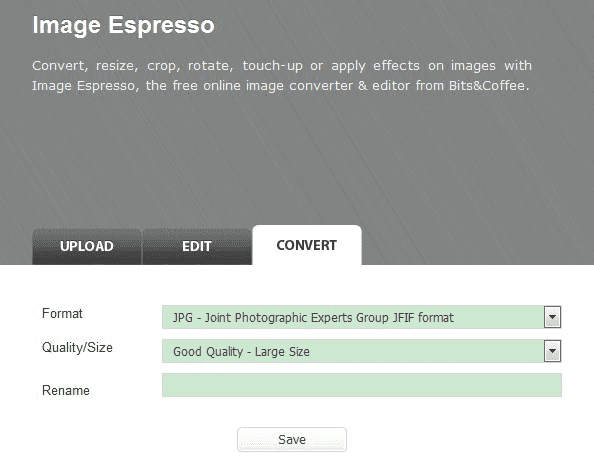 #9. Image Espresso
Main features:
This is free online converter. You need not download any software.
The software allows you to resize, crop and rotate images.
You can add special effects as well. You can change the brightness, contrast, and so on.
You can rename any picture and choose a quality before saving the file.
It supports all major file formats.
Cons:
It can upload image only if the image is less than 10 MB is size.
---

Main features:
This is very easy to use software.
This can support many formats.
This is compatible with most of the desktop OS.
You can change the quality of the output file.
Cons:
It has limited settings as compared to the other similar software.
---
Part 2. Best Software JPG to GIF Maker You Might Like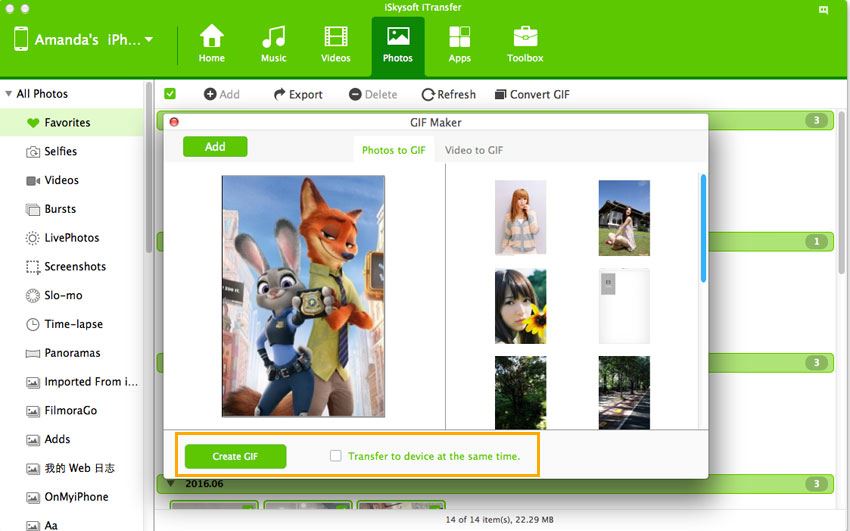 dr.fone - Turn Videos and Photos to GIF Images
Besides being a must tool for iPhone, iPad and iPod users to transfer music, videos and photos from Apple/Android device to computer, it also allows users to convert photos and videos, even iPhone live photos to animated GIF images. And it also supports converting videos and photos on computer to GIF images.
Download the free trial version to see how it works!