Some people like birds and their chirping so much, although bird researchers need to analysis their subjects in various angles. In case of swift birds, we cannot understand their beauty and speedy flying on air like Hummingbird. It would be really a very charming scene to have a Hummingbird flying backward or eating from a flower. Therefore, for this birds' speedy movement, it may not possible to enjoy that scene very well. We can apply a slow motion effect on the video for better viewing. However, are you much worried now how to make it or play a video in slow motion? You can have a handful options to get relief from this and you must be tricky to find one as we are going to discuss the ways to get a slow motion Hummingbird video.
Make the Hummingbird Video in Slow Motion with Filmora Video Editor
The slow motion effect is the useful and an amazing tool of video editing software and some video players. One can watch the slow motion video for better understanding or view as well. However, not all the video editing software is so easy to handle and play/make a slow motion video in just a few clicks. Therefore, for easier user interface and availability of slow motion effect tools, Filmora Video Editor for Mac can be the best option where you can have many video editing tools for easier video customization. Only a few clicks on the mouse will lead you to make a slow motion Hummingbird video within few seconds. What's more, you can get from this video editor magic software are:
It offers one of the most popular and easiest video editing tools that can easily have you many filter effects for professional use, video/photo enhancement in one click!
It is perfectly compatible with all the computers that operate with Mac OS of different versions including the Mac OS X 10.11 El Capitan.
The user-friendly interface will have you the chance to roam with your video and edit them easily as you need.
It comes with some amazing photo, video and audio customization tools like Animated Titles, funny Face off, Auto Correction, Mosaic and many other editing tools.
It supports a very wide range of audio, video and image formats.
It is very useful software to make or play your favorite video in a slow motion way that let you a clear view for flying of Hummingbird or bullet actions.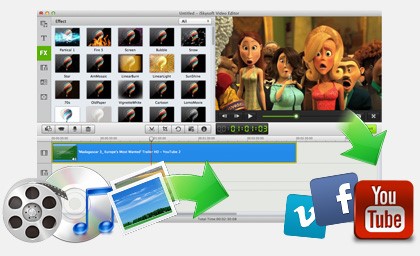 ---
Step by Step Guide on How to Make or Play Hummingbird Slow Motion Videos with iSkysoft: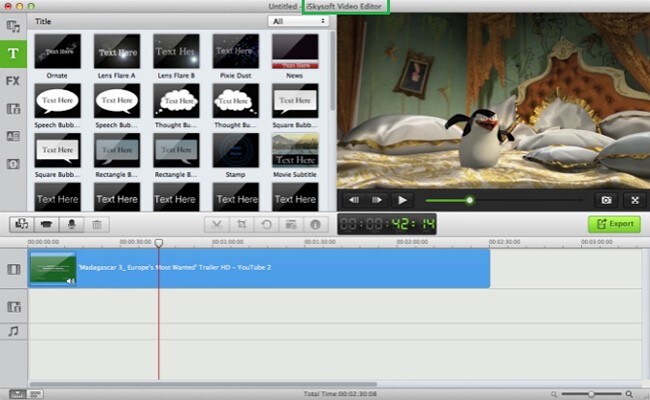 Step 1. Launch Program
Download and install the Filmora Video Editor for Mac on your Mac operated computer. Now, launch the software to get the start windows.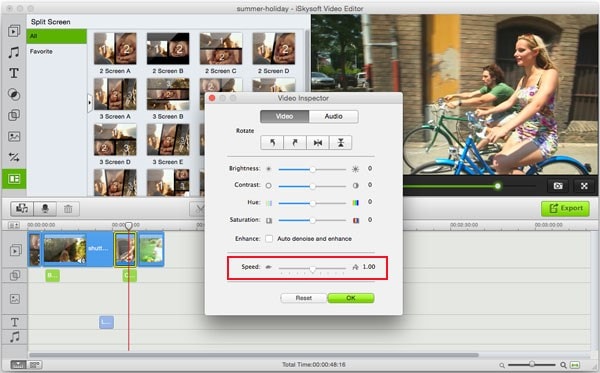 Step 2. Add Files
You can open a new project by dragging your preferred Hummingbird video from the bottom storyboard or, follow go to "Files" and click on "Add Files" to open a new window. Now, find and select the file that you want to import on the video editor window.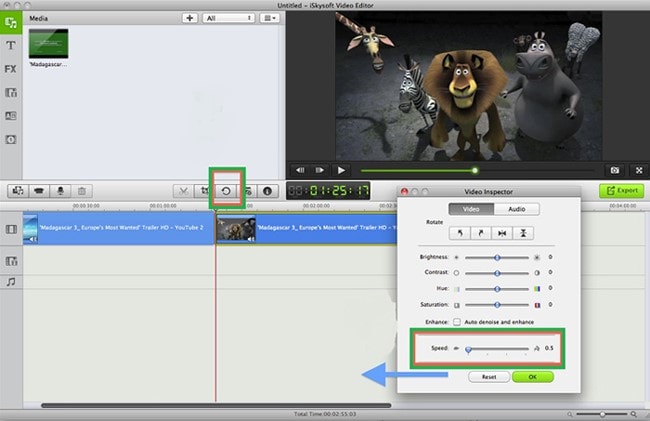 Step 3. Adjust Speed
Now, follow the upper selected button from the below screenshot and then, you can get the down window as selected in the picture to adjust the speed.
Step 4. Done
You can just play the selected Hummingbird video at your preferred speed and get a slow motion video.
Video Tutorial: Play Hummingbird Video in Slow Motion