Thanksgiving is just around the corner and it is the time of the year when everyone should Thanks for all the things in his/her life. The best way to saying thank you to your friends is by sharing the beautiful moments of your life with them. You can also share the thanksgiving songs and videos with your friends to make this day even more beautiful. Have you made a beautiful video of Thanksgiving but saved on your mobile phone or did you find a perfect thanksgiving song? You can share it with your friends from your Smartphones with single tap and fast connectivity. Natively, Android phones will allow you to share the songs and videos with your friends over Bluetooth and NFC but unluckily Apple doesn't allow to share the thanksgiving songs or videos with your friends. However, there is a way to solve this problem. This guide will give a detailed explanation of how you can transfer the Thanksgiving songs and videos among different Smartphones.
iOS is a closed OS and Apple doesn't allow users to share the music or videos over Bluetooth or AirDrop. You can use transfer via Dropbox but it has certain limitations. Both devices will need to have active internet connection and a dropbox account. Moreover, first the files will be uploaded on the dropbox and then second user will be able to download them. To solve all these problems, users can always use dr.fone to transfer songs and videos between two iPhones in just some seconds. It doesn't only allow you to transfer the music and video files, but you can also manage your playlist, copy data from your iPhone to PC, transfer and manage Playlists between two iOS devices. You can either transfer the whole media library or can transfer the selected tracks. It has a user-friendly interface which will make it very easy to use for even a layman. Here's the complete step by step guide on how you can use dr.fone to transfer the Thanksgiving Songs and videos from iPhone, iPod Touch, iPad to another iPhone, iPod Touch or iPad.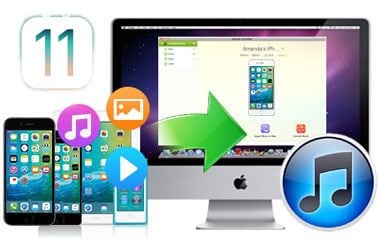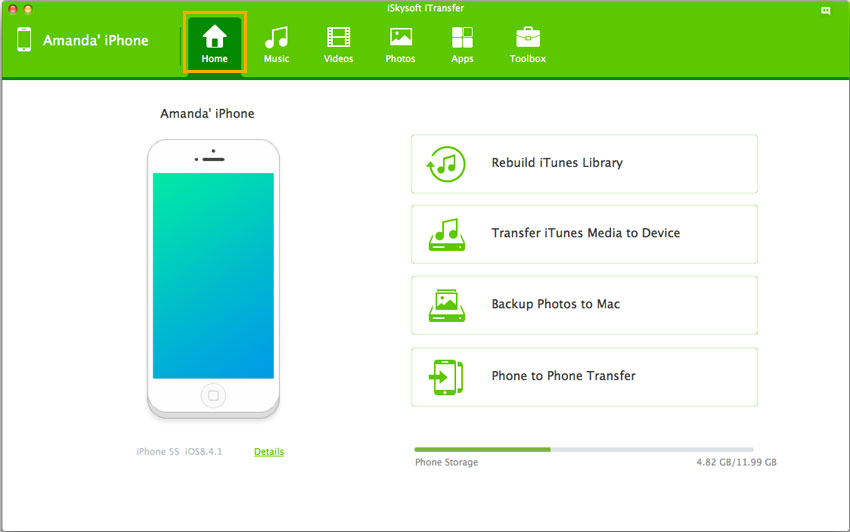 Step 1. Download and install the latest version of dr.fone on your PC. This software is available for both Windows PC and Mac OS X. Connect your both devices with PC and launch dr.fone.
(**Click the pic to enlarge)
Part 2. Share Thanksgiving Songs and Videos from Android Phones with Friends and Family
The method of transferring the videos or thanksgiving songs depend upon the availability of the person. If the person is sitting next to you, you can easily transfer the data using Bluetooth or NFC technology. However, if the person is not sitting near, you can always use the Email or a cloud service to share the Thanksgiving songs and Videos.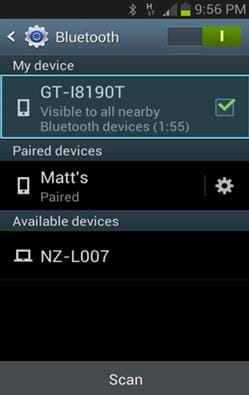 *Share using Bluetooth
First of all, you will need to pair both android devices using Bluetooth. Turn on the Bluetooth from the settings and similarly, turn on Bluetooth on the second Android device. Now, Pair the both devices by scanning and connecting. Go back to Gallery, select the videos that you want to share with the second person and tap on the three dots in the right corner. Now, Tap on "Bluetooth" to transfer these files via Bluetooth.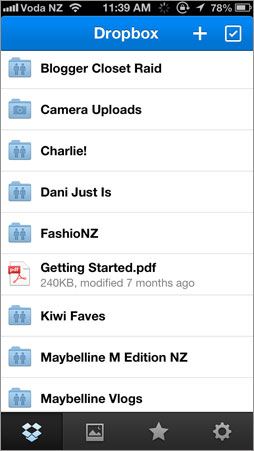 *Sharing Using Dropbox
Dropbox is another way transfer all type of files and it will work on both the Android devices and iPhones. But before you continue, you will need to install the dropbox app on your Android phone. After installing the app, upload all the Thanksgiving videos or songs to the dropbox. Tap and hold on a Thanksgiving song or video to share it via dropbox. Now, add the email address of the second person's dropbox account. That's it! The links to songs and videos will be reached to other person in a second.
Part 3. Share Thanksgiving Videos using YouTube
Above mentioned method will only work with to transfer data from Android to Android or iPhone to iPhone, what to do when you have iPhone and other person has the Android device? You can easily share the Thanksgiving songs using the dropbox but sharing videos will be a problem for most of the users. So, the best way is to upload the videos on YouTube and share a link with your friends. If you have recorded the videos using camera of your iPhone, you may need some basic level editing and thanksgiving titles and credits. You can always use the Filmora Video Editor to edit your videos in the best possible way.
Filmora Video Editor is a combination of a simplest software with rich features. From the simplest user-interface to the beautiful animations, filters, text styles, it has got everything. The best part is that you will not have to worry about the export or YouTube uploading, Filmora Video Editor will cover both areas with just two simple clicks. All you will need to do is enter your Google account and password and the videos will be automatically uploaded on your YouTube account.