Slow motion videos have become a trend now-a-days, there are tons of videos available in the internet and forwarded by social networking apps such as WhatsApp, Facebook or Twitter, but you must need a perfect slow motion video player to play such apps. Slow motion videos are created using different software and the output video is larger than the original video, so, in other words, the FPS of the slow motion video is less than original videos. So, If you have a large chunk of slow motion videos available in the media library on your Windows PC or Mac, you will definitely need a professional slow motion video player to play the videos in perfect manner. Here's our Sneak peak of best slow motion video players for Windows or Mac.
1. Filmora Video Editor: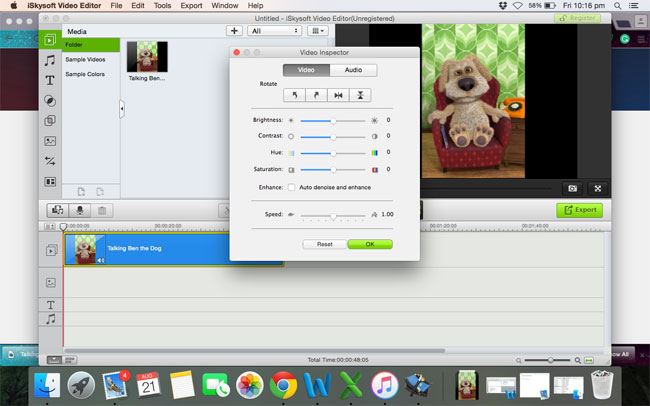 Last by not the least on this list is the one of the most amazing and perfectly video player and editor available for both windows and Mac PC. It will not only let you play the videos, but you can also edit them in the best way possible. Approximately, any type of videos can be watched in the slow motion mode, by frame by frame and it will also let you export the videos in very high quality. From adding text to audio files, you can also crop out the video or change the speed with just one click. The best part is that audio file can be detached from the video, so you can add another audio file to play the video in perfect manner.
Web Address: Click Here
Price: $39.99
Ratings: 9.5/10
---
2. VLC Media Player for Windows and Mac: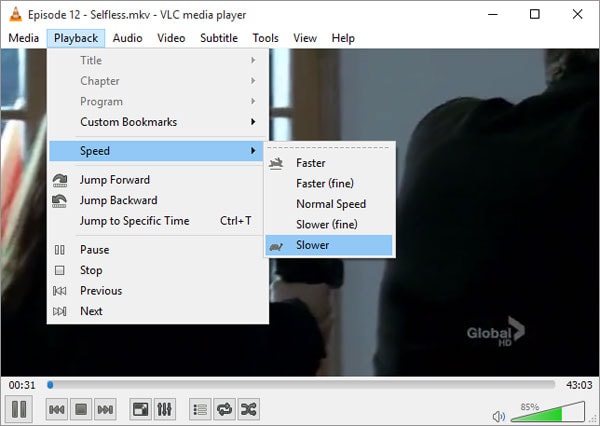 One of the oldest and free media players to play slow motion videos on Mac and Windows is the VLC Media Player. It was one of the first media players to play any format audio or video files. The user interface is pretty much sleek and easy to use, everyone can handle it without any problem and that's just not it you can play approximately any video file with any frame rate and there are plenty of options which can changed during the playing of files such as brightness, audio settings, subtitles, slow motion or hyper lapse videos playing and much more. Although it works perfectly with small and normal quality video but when you try to play a 1080p movie or a blue-ray quality rip, the VLC media player doesn't respond well.
Web Address: Click Here
Price: Free
Rating: 8/10
---
3. Wondershare Media Player:
Wonder Share media player will also play any video files out there but in a modern and sleek way, the design of this media player is what makes it different from all other media players out there. The best part is that it will work with any DVD or video files in a perfect way.
Main Features:
Works flawlessly, Pretty Fast and Modern design .
Play any Video files you want.
Support any audio file present on the internet.
Perfect player to play the edited slow motion video files.
Provides best quality weather you are watching videos in small screen or full screen.
Bookmark your favorite videos to play anytime you want.
Web Address: Click here
Price: Free
Ratings: 8/10
---
4. Media Player Classic: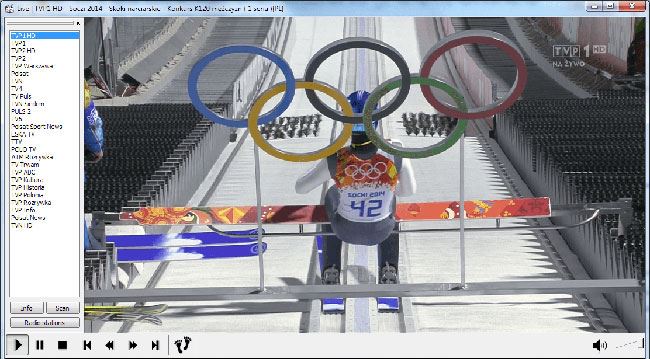 As the name of this video player indicate, it will play videos in a classic mode. With so many enriched features, it has a downside, it is only available for the windows. Here are some of prominent features of this video player.
Main Features:
Free, Open Source media player.
Ultra-Fast and portable.
Plays any audio or video files smoothly.
Works on any windows platform even on your old school PC.
No limit for customization, you can customize everything you want for the media player.
Web Address: Click here
Price: Free
Ratings: 6/10
---
5. Flip Player for Mac: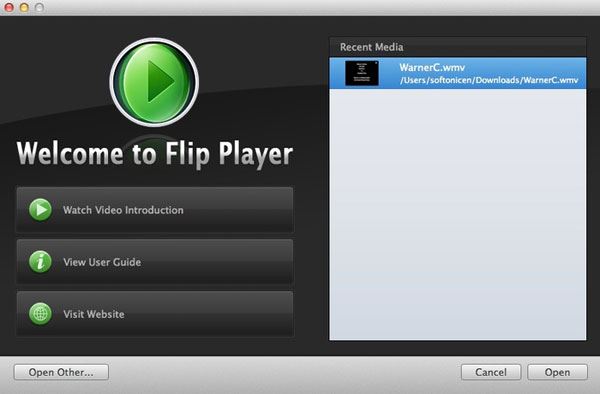 Flip Player although doesn't support all kind of media formats but it supports the most popular formats, with the new sleek design, you can play and even edit any kind of video files in it.
Main Features:
Supports Retina Display for latest iMacs and MacBooks.
Powerful editing features.
Slow motion videos Playback with the amazing quality.
Make ringtones for your iPhone.
Modern design with every basic playing feature.
Perfect export mode to export videos for your iPhone, TV and iPad.
Web Address: Click here
Price: Free or Pro version $29
Ratings: 7/10
---
6. Quintic Player: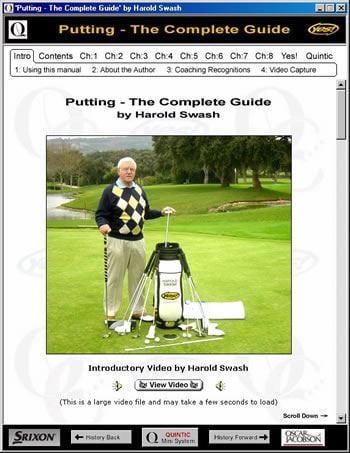 Quintic Player is not like any other media player out there, it is the best way to play slow motion videos forward or backward direction. It is more kind of a coaching software, you can't only play videos files from media library, but it will also let you add the different URL's to play different videos. The best part about Quintic player is the portability of this software, you can easily send this software to other friends for coaching instructions of any specific video. It is so far the best video player for sports analysis and teaching purposes.
Web Address: Click here
Price: Free
Ratings: 7/10
---
7. BS Media Player: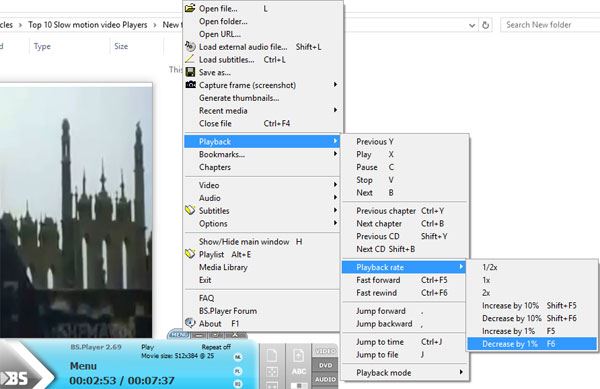 BS media player is more like a pro version of VLC media player, it supports ton of audio and video formats but it doesn't provide a prominent slow motion playback feature in the player. You can play the already converted slow motion videos but there is no way to play videos in the slow motion right inside the software. Apart from this, it has other amazing features such as support for the subtitles, playlists and it also has a multi-language feature. Moreover, you can also save the images right from the video using the capture shortcut in the media player.
Web Address: Click here
Price: Free
Ratings: 6/10
---
8. Jaksta Media Player: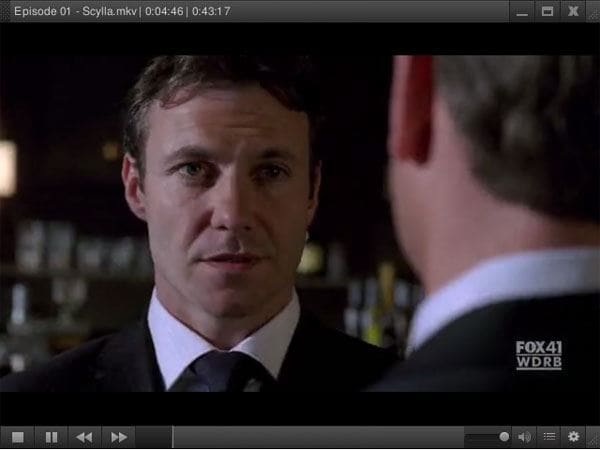 If you are looking for a simple, free and easy to use and perfect slow motion video player for Windows, Jaksta media player should be your choice. It can also stream the video files from YouTube and the slow motion video playing feature is just way too awesome but the downside part of this video player is that it will only work with the Windows and there is no software available for the Mac.
Web Address: Click here
Price: Free
Ratings: 8/10
---
9. Full motion Video Player: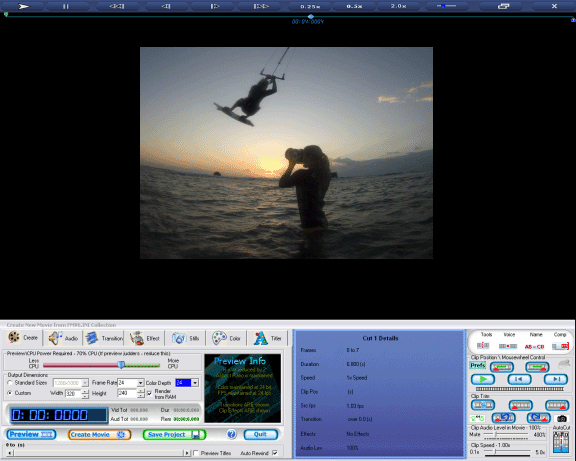 Full motion video player is a very strong media player and powerful video editing software available for the windows. It supports different video formats and you have different options to play with such as changing the frame rate of the video, applying different effects and filters and there are 100 different filters available to apply on a video. The output video can finally be either exported locally to media library on your PC or you can upload it directly to the "YouTube" or "Facebook" right from the software.
Web Address: Click Here
Price: Free or $30
Ratings: 7/10
---
10. Sport Video Player: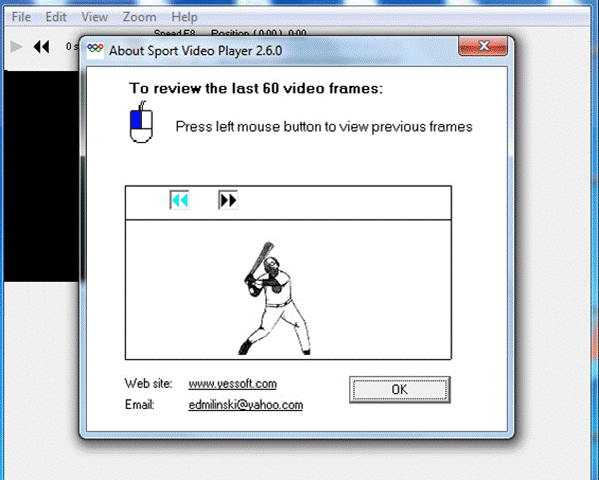 As the name of this software indicates, it is basically used to analyze the different sports videos in slow motion. It is only available for the windows PC and works very efficiently, you can watch each and every frame by clicking one simple button on your mouse or track pad on your laptop.
Web Address: Click Here
Price: Free
Ratings: 6/10
---
Comparison of All Slow motion Video Players:
Sr.
No.
Features
VLC Video Player
Wondershare Video Player
Media Player Classic
Flip Player for Mac
Quintic Player
BS Media Player
Jaksta Media Player
Full Motion Video Player
Sport Video Player
Filmora Video Editor
1.
Slow motion feature in Player
√
√
×
√
√
√
√
√
√
√
2.
Frame By Frame Checking
×
×
×
√
×
×
√
×
√
√
3.
Powerful Editing Features
×
×
×
√
×
×
√
√
×
√
4.
Mac Support
√
√
×
√
×
×
×
×
×
√
Among all video Players and editors, Filmora Video Player is the one which have approximately every feature needed for a perfect slow motion video player and editor, with its Mac compatibility, it is one of the most useful software out there.