Why Movie Maker Is Important?
Movie maker is a software or program designed for the purpose of editing video clips. It incorporates features such as transitions, effects, titles, audio track and timeline among others. For Macintosh, iMovie is a program that can be used in place of movie maker. One fact that makes movie maker important and readily available for many uses is that, the software is free. Additionally, it is easy and simple to use. A lesson made by a movie maker looks like YouTube lesson.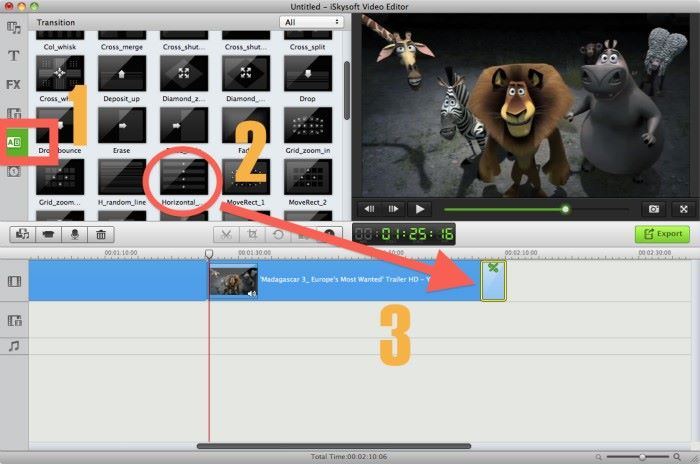 1. Filmora Video Editor for Mac
Filmora Video Editor for Mac offers the simplest way of turning raw video clips to amazing movies. A simple drag and drop of files within your project area helps to create a movie that is not only perfectly timed, but has smooth transitions, professional effects as well as background music. It is particularly easy and fun to beginners. It supports AVI, MP4, WMV, MPG, MTS and MKV among many more. It exports these video formats iPhone, iPod touch, iPad, PSP, Blackberry, Samsung Galaxy among other popular devices.
Support photo files such as: JPG, JPEG, BMP, DNG, JPE, GIF, DIB, JFIF, TIF, TIFF.
Edits, enhances and personalizes videos, contains fun graphic atr.
Has great filter effect with awesome transitioning.
Has beautiful test effects and great sound effects.
Ability to upload to YouTube, and Facebook.
Can burn DVD or save videos as ISO images.
• Price: $39.95
• Ratings: 4.9/5.0
---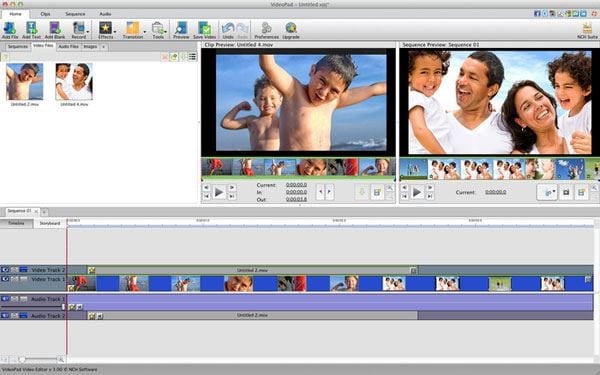 2. VideoPad Video Editor for Mac
It is specially designed to make editing of videos quick and easy. It also offers a variety of specialized video editing functions which lead to creation of good quality videos. In its current use, it is supported in most of the Mac OS X versions and incorporates great audio tools as well as optimization functions. It has a drag and drop interface, plus it supports quite a number of video formats such as MPV, AVI, DIVX, MP4, WMV and 3GP.
Makes video editing fast, efficient and easy.(3D video editing available)
Has chrome key features. (ability to change background and rearrange video)
Small size.
Ability to speed up video. (fastest video processor on the market)
Ability to Burn to DVD and watch on TV.
Ability to export movies in standard definition or full HD 720p, 1080i or 1080p.
• Price: Free
• Ratings: 2.4/5.0
---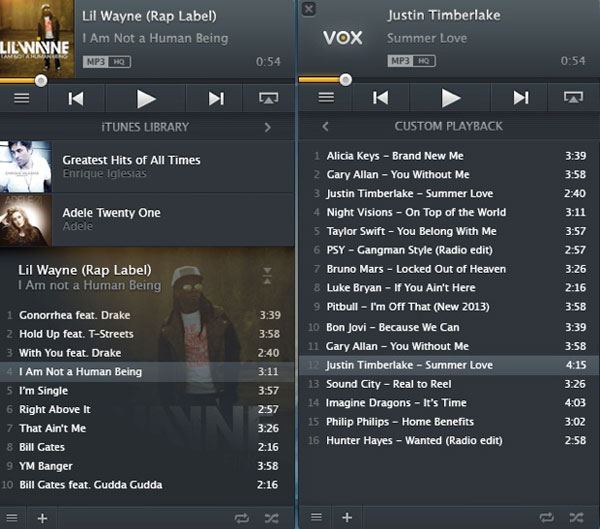 3. Adobe Premiere Pro CC for Mac
Just like most of the programs from Adobe Systems, Adobe Premiere Pro CS6 brings together incredible performance with lustrous, refurbished UI as well as a host of amazing new creative features such as Wrap Stabilizer, expanding multicam editing, dynamic timeline trimming, adjusting of layers and much more.
Defined, renewed user interface.
Fixes audio (adds and adjust music).
Loss of intrinsic effect when flattening multicam sequences.
Colorful, creative and great integration edits.
Works with virtually any type of media from smartphone to 8k footage.
Able to import videos and add transitions.
Able to export videos.
• Price: Free Trial/ Monthly Subscription $19.99
• Ratings: 4.5/5.0
---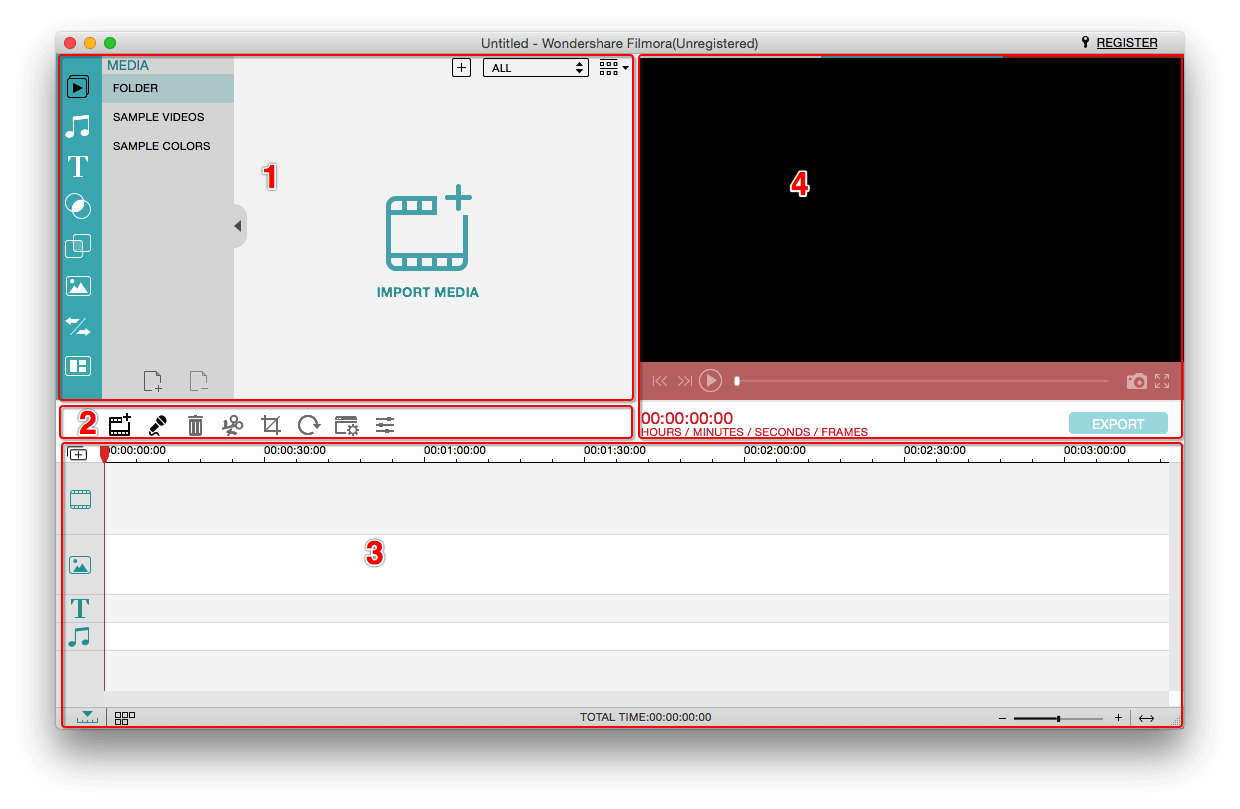 4. Wondershare Video Editor for Mac
The Wondershare Video Editor for Mac is currently known as Filmora for Mac. It makes video editing easy as it can add more special effects. Its interface is clean and intuitive with a guide on how to use it. The new version has an improved Green Screen effect, Optimized export frame rate, optimized internal processing efficiency and the fact that it allows import from android devices makes it just exceptional. It also has newly assed text, filter and PIP as well as music resources.
Text and titles: support for animated text.
Music library: support for adding your music tracks.
Overlays and filters: specifically designed filters and overlays to give you a professional finish.
Elements: Still and motion graphic support.
Unique visual effects: you can incorporate over 100 visual effects.
Speed control: Slow motion and time lapse support.
• Price: Free 30 Days Trial/ Buy at $39.99
• Ratings: 5.0/5.0
---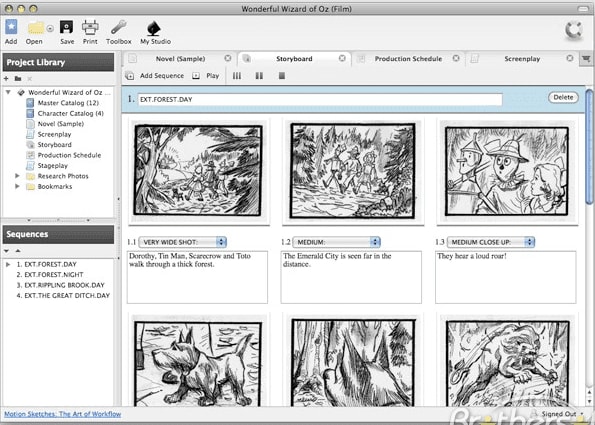 5. Celtx for Mac
The first ever all-inclusive media pre-production platform from Greyfirst is Celtx. It comes in place of paper and binder in the pre-production with a digital line of approach that is more complete, easier to work and simpler to share. Celtx program helps you in creating all the types of media ranging from documentaries, theatre, film, machinima, advertisements, music video, comics, podcasts, radio, videocasts or any other way you choose to give your story.
Creates all type of media including film videos, documentaries, theatre, machima, comic, advertising, video games, music videos, radio, podcasts, video castes, screen plays and AV scripts.
Automatically formats for different script types.
Solid editing tools.
Supported by ads.
• Price: Free
• Ratings: 4.0/5.0
---
The table below shows the comparison between the 5 top Movie Makers for Mac discussed above.
| Software | Rating | Price | OS | Trial |
| --- | --- | --- | --- | --- |
| Filmora Video Editor for Mac | 4.9/5 | $39.95 | Mac OS X | Yes |
| VideoPad Video Editor for Mac | 2.4/5 | Free | Mac OS X | NA |
| Adobe Premiere Pro CC for Mac | 4.5/5 | $19.99 | Mac OS X | Yes |
| Wondershare Video Editor for Mac | 5.0/5 | $39.99 | Mac OS X | Yes |
| Celtx for Mac | 4.0/5 | Free | Mac OS X | NA |