SHAREit app can be considered one of the popular file sharing or transferring app for Android or iOS devices and computer as well. The app, no doubt, offers fine speed while executing the transfer process. However, many people found some faults while working with it. And there are reasons behind these flaws. Many users also said that it works absolutely fine when it performs but when it doesn't, it fails badly. For this reason, we have brought some SHAREit app alternatives that you can try when SHAREit fails to work.
#1: dr.fone
Here is the top and best alternative to SHAREit. dr.fone offers a platform for various purposes needed in an Android/iOS device. As the name says, it works for transferring of data and files. But it doesn't stop here, the tool is able to manage your device differently which we will discuss in the next section in detail to give you a clear picture about dr.fone. The tool is compatible with Windows computer and Mac. No fear of virus or malware is associated with dr.fone. Let us move further to gain some knowledge on this SHAREit app alternative's top class features.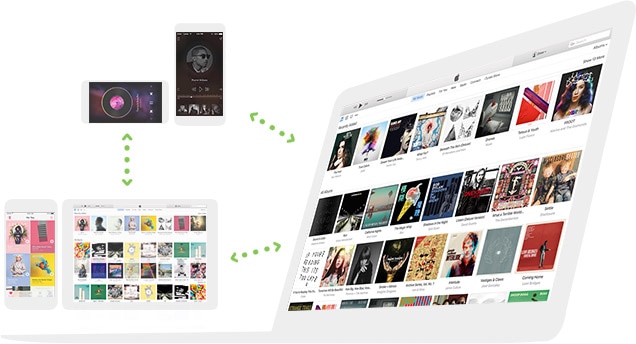 The software is designed to work with multiple file types. You can effortlessly share your SMS, photos, contacts, call logs, videos or even apps and many more.
dr.fone supports managing of phone like if you want to manage your music, de-duplicating for instance, you can easily do this via this amazing software.
The tool can help you in gaining root access to your Android device.
Moreover, there is a possibility to rebuild your iTunes Library as well as transferring media from iTunes to the deviced with this tool.
Backup facility is also offered through dr.fone.
An interesting part is you will be able to create superb GIFs with the help of dr.fone.
Read the full toturials on how the best SHAREit alternative works >>
#2: Xender
Xender is one more alternative to SHAREit which works for sharing photos, documents, music etc. between Smartphone and computer. It is a wireless way to transfer your data between two devices. Not just two, this SHAREit app alternative can process sharing among 4 devices at one time. This feature can go perfect when the sharing is needed to be done among family and small groups. The iOS or Android device takes installation of the app whereas Windows and Mac users can use the website to work with it. There is no limit to size of the file with this app.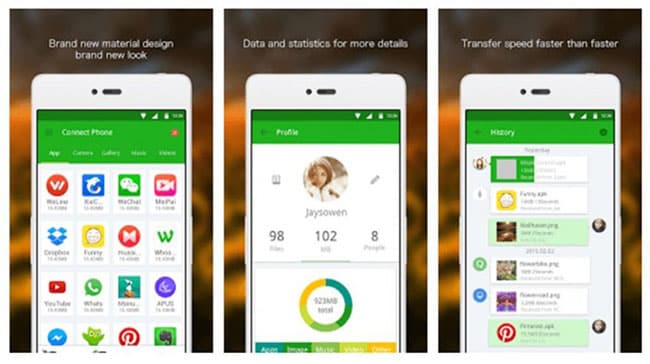 #3: SuperBeam Pro
A yet another alternative to SHAREit or a yet another file sharing app is SuperBeam Pro. It is a quick and effortless way to transport files between two devices. This app works via Wi-Fi or Wi-Fi direct while sharing files with another device. Furthermore, the files can be shared with other SuperBeam user when they bothe apps in their device or the file can also be transferred when one is having the app and other is using web browser. The app is also able to share via QR code or NFC.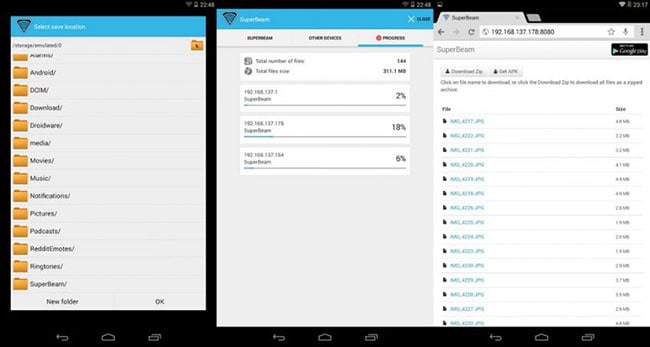 #4: ShareFile
One another SHAREit app alternative is ShareFile which is developed by Citrix and lets the users sharing and storing large files. This is designed mainly for business purposes. You are allowed to send or receive e-signatures with the help of this software. It has mobile app version available as well.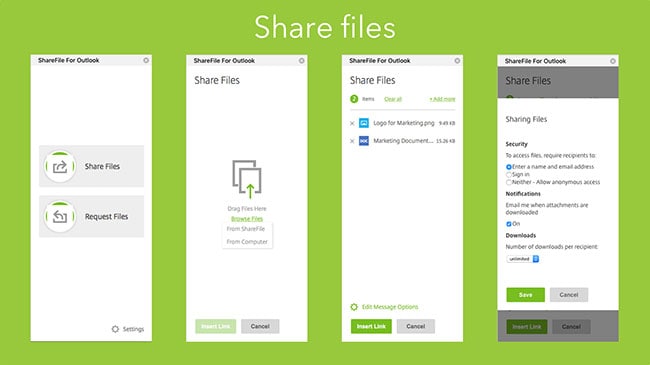 #5: Zapya file transfer sharing
The last in the SHAREit app alternatives list is Zapya which contains user-friendly interface and is fully free. This is another way of transferring large files via wireless networks. Zapya requires same Wi-Fi connection while making transfer process and yes the app must be installed to make the process smoother. This can be a good alternative to SHAREit for its quality of sharing files in group. The app can help in searching nearby friends online and after transfer, you will be able to preview your data via a built-in media player. However, user group has a limitation for up to 5 members only. But yes, there is no limit of file transferring. In other words, you can share unlimited files with Zapya. Zapya offers 5MB/second speed or we can say it has the ability to transfer up to 120 pictures within 60 seconds.