We use pictures to convey messages in our daily lives. These pictures are in different formats and one of the widely used format on the Internet is GIF. Graphics Interchange Format was first developed in 1980s and it has helped people who want to work with images of small sizes. When it compressed it can still retain its quality as compared to other formats. It is also useful when making animated images. It has good display of images set in a sequence and thus making it easier to create animations. Therefore, this article will show you ways to convert photos to GIF format.
How to convert GIF Images from Photos via dr.fone
Step 1: Download and install dr.fone on your computer. It supports iOS from iOS 5 to iOS 11. Once you have opened the program, connect your iOS device using a USB cable with your computer. The program will detect your device and display the media files you have categorically.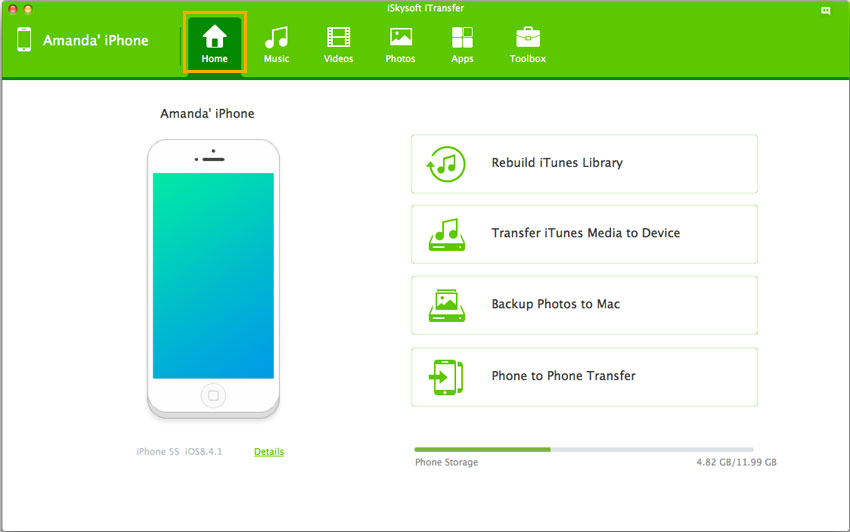 Step 2: Click on Photos folder and select the photos to be converted. Right click on the photos and choose "Convert to GIF". The files will be converted to GIF and stored in your Mac.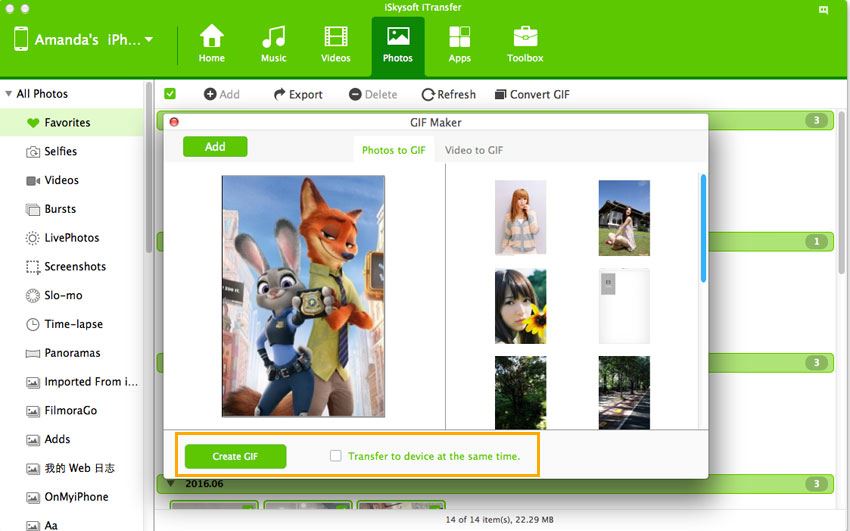 ---