Buying a new phone is always a great excitement for anyone and in contrast, transferring contacts to new iPhone or Android phones can be a big bother. This is a thing that first comes to the mind after buying a new device. But thanks to the fathers of technologies who have brought us so far from the olden days by their innovations and inventions. Those were probably good old days but were deprived of today's technology.
We highly appreciate dr.fone for Mac (dr.fone for Windows) to make process of transferring contacts to new phone convenient. We are no longer having the issue of copying contacts from existing phone to the new one with the coming of this ultimate software. Now you must ponder how to move contacts to new phone? Well, we will proudly say the steps are extremely easy for the same you are thinking. Furthermore, the software has been successful in gaining the trust of not less than millions of users. It has got numerous beneficial features of the users. Let's take a quick look on them.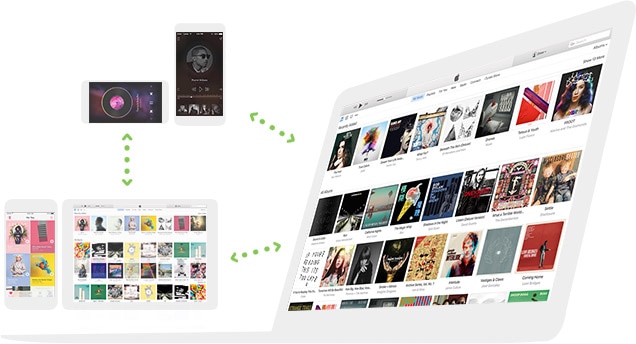 Apart from transferring contacts to new iPhone or Android phone, it can smoothly manage SMS, music, videos, apps, photos and many more.
This is an optimum all-in-one phone manager that can help in transferring different kinds of data between Android or iOS devices. You get the opportunity to transfer files from:
iTunes to Android or iOS Devices
Computer (PC or Mac) to Android or iOS Devices
iOS Devices to Android or iOS Devices
Android Devices to Android or iOS Devices
It can be a great option for backup photos, messages and more.
This lets you to import contacts types from CSV, Vcard formats.
How to transfer contacts to new phone with
dr.fone

dr.fone

Contacts transfer has become more than easy now with the help of dr.fone. dr.fone provides a hassle free and fast solution to transfer contacts and is therefore considered as the one-stop solution for transferring files from Android to iOS Devices or vice versa. Let's have a quick look at the example of how to transfer contacts from old iPhone to new iPhone or Android device or vice versa.

Step 1: The first step includes downloading dr.fone software from its official website. The next involves installing the application, followed by launching it on your PC.

Step 2: Now, connect the two devices between which transferring of contacts are going to take place. Use a USB cable and connect your iPhone/Android/iPad/iPod with the computer. Now select the source device appearing on the screen. This will be your old device from which contacts will be transferred. Choose "Phone to Phone Transfer" from the available options in order to begin the contacts transfer.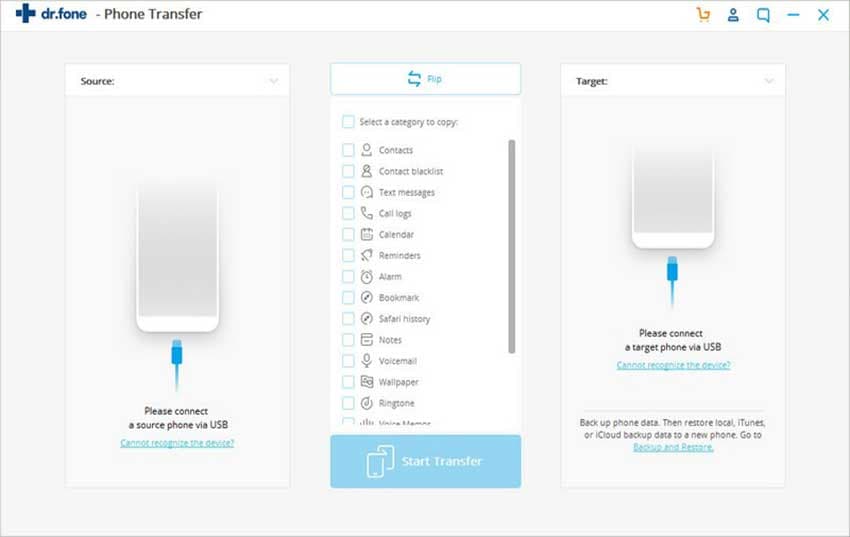 Step 3: Pick your target device with the help of dropdown icon. Once done, click on "Next". Start transferring contacts to new iPhone or Android phone from the source device. You will observe all the items selected by default. Uncheck other types and check "Contacts". Now click on "Delete contents on target device then transfer" before proceeding on transfer to the new device. This will allow the other contents to get erased before transfer. Lastly, click on the "Transfer" button and don't disconnect the devices before the completion of the process. After completion, hit "OK"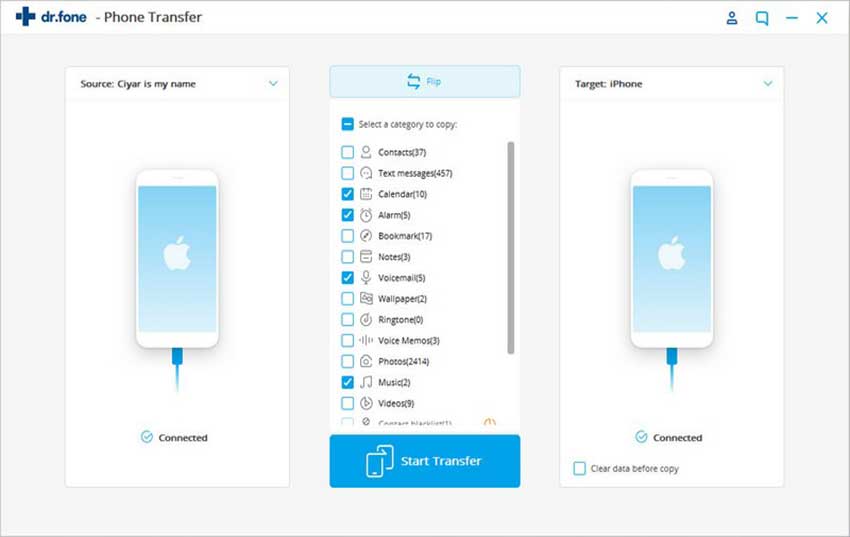 Done, your contacts have now been successfully transferred. Check it out!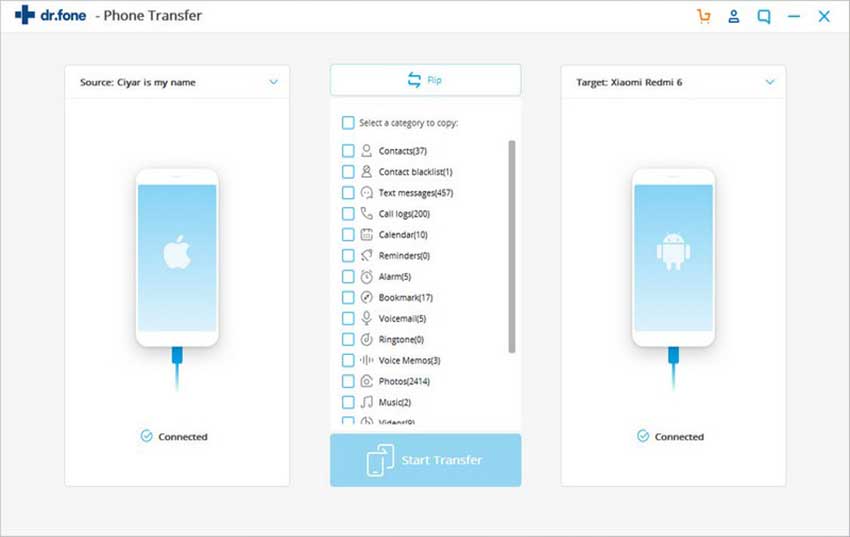 Winding Up
That was all about syncing contacts to new iPhone or Android phone from an old one. You can simply transfer and enjoy all the contact details in your new device with so much ease. So, are you still giving a second thought on using this tool to sync contacts to new iPhone/Android?
However, to add more, if you are looking to transfer other contents as well in the new device, we would really and happily like to recommend you to use dr.fone for Mac (dr.fone for Windows). When along with transferring, you get the benefits of perfect management of music and videos in the phone, safe backup, making animated GIFs, management of contacts and SMS, different OS support, phone to phone transfer, customization of the phone by rooting, no malware attack assurance, quick service, then saying no to dr.fone is considered as an illogical choice.