Part 1. How to transfer all songs from iPhone to computer with dr.fone
When you own an iPhone, one of the most important things you need to make sure is that you have all the most important music, videos and contacts stored on it, so you can take them with you anywhere you can. If you don't have them however, you can easily install an application which can be used to help you in this regard. The dr.fone application created by was specifically created to help you export musical content to iTunes or your Mac, but it can also help you add new music as well, if you need it.
What you will need: an iPhone wiht USB cable, a Mac, and dr.fone for Mac
Difficulty: Easy for everybody
Time Required: 10 mins (Variable depending on number of music files to transfer.)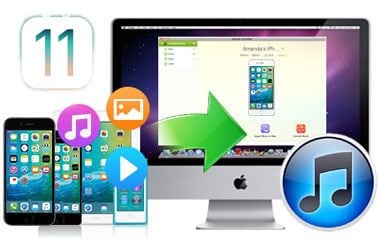 1 click to transfer iPhone songs to your Mac
Not only transferring songs from iPhone to Mac, dr.fone lets you do more as follows:
Copy music from iPhone, iPod, iPad to Mac or iTunes.
Export videos from iPhone, iPad, iPod to iTunes/Mac.
Transfer all photos from photo album to Mac or iTunes.
Copy playlists with rating and play counts to iTunes.
Steps to transfer music from iPhone to computer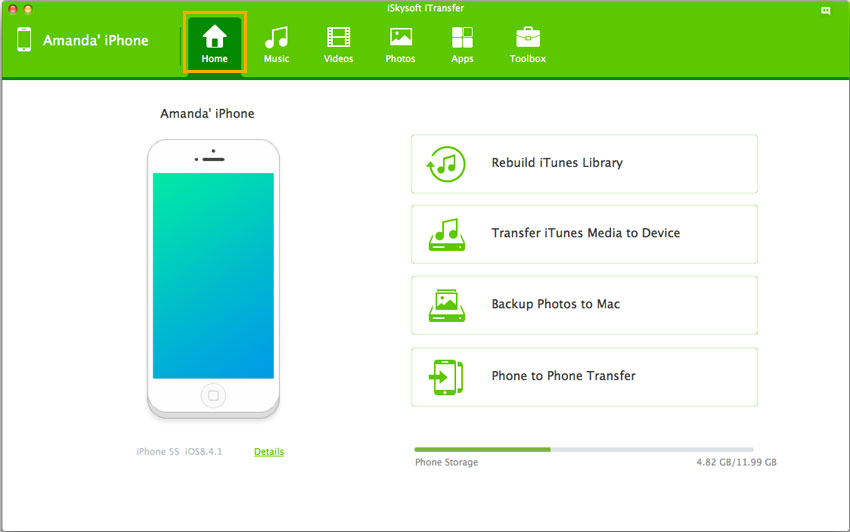 Step 1. Connect your iPhone to Mac
Install and open the dr.fone application on your Mac. Connect your phone to the computer and wait until the dr.fone application detects it. Once you can see the main window of the software with your iPhone's name.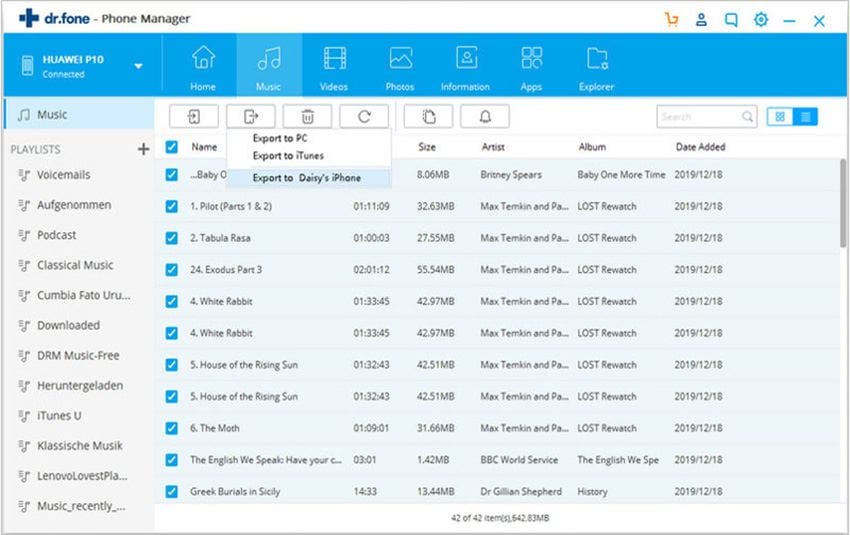 Step 2. Transfer Music
Select all the songs that you want to export, then press the Export button on the upper side of the window. If you want to export to iTunes, then you need to press the "Export" button. Wait until the export process is completed and now you will be able to access your files on your Mac/in iTunes.
If you own an iPhone then you should know that you can easily copy music from your phone to your computer via iTunes, but it's limited to the music purchased from iTunes.
- First of all, you need to make sure that your iPhone is on and you opened iTunes.
- Connect your phone to your computer and wait until you can see it in iTunes.
- Right click on your iPhone's name on the left side of iTunes' window and choose "Transfer Purchases". Then just wait.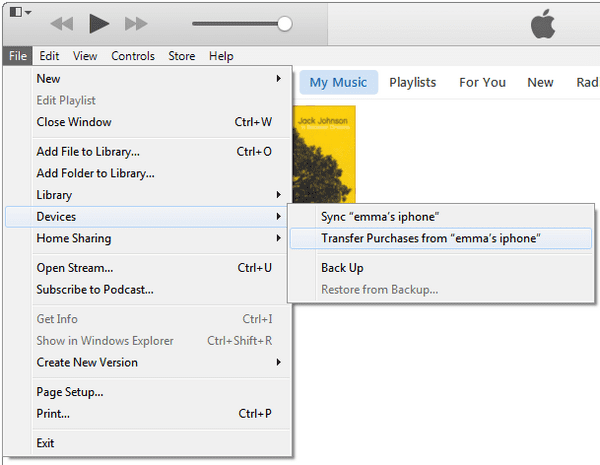 In conclusion, you have multiple ways to transfer music from iPhone to your computer. However, the best way to perform this action is certainly the dr.fone application, because only through it you can be sure that you won't lose any quality or files, and the file transfer process will be made very fast and completely.