This article is going to introduce you 2 ways to add music to iPhone: via iTunes and dr.fone. You may be confused: since my music is in my iTunes and it is free to use, why you recommended dr.fone? That's one scenario. How about this: there are some killer songs on another computer and you can't authorize the computer with your Apple ID, or the songs can't be added to iTunes Library due to the formats, or you don't want the music on your iPhone to be erased while importing new ones? In cases like these, you should choose dr.fone, not iTunes. Anyway, choose the way that's right for you.
Part 1: How to Add Music to iPhone via iTunes
Generally speaking, if you have an iPhone, it's very likely that you use iTunes to manage your songs. In this case, you might want to transfer songs from iTunes to iPhone. The steps to transfer music directly from iTunes to iPhone is pretty easy. You just need: ensure you've installed the latest version of iTunes on your computer and follow the steps below.
Step 1. Let's put the first thing first. Make sure all the songs you're going to put on your iPhone are already in iTunes. Otherwise, you should add these songs to your iTunes Library first: launch iTunes > at the very top left, click the icon and choose "Show Menu Bar" > after then, click "File" menu to choose "Add Files to Library".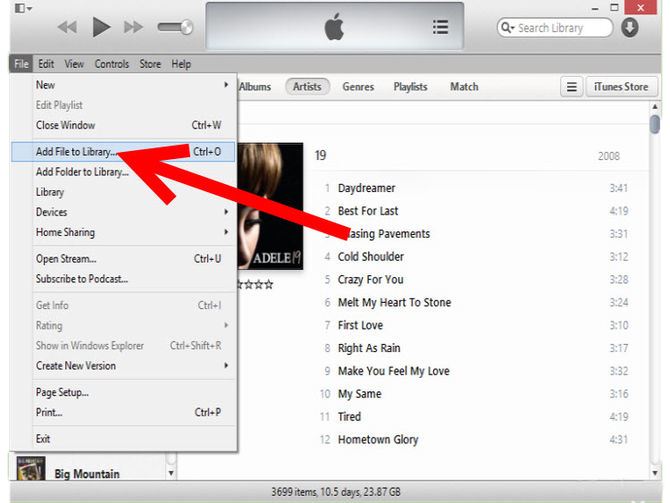 Step 2. Connect your iPhone with your computer by using the iPhone USB cable. When connected successfully, you can see your iPhone is diplayed in iTunes (for iTunes 12, it appears below the menu bar; for iTunes 11, it appears in the left side bar). After then, click your iPhone icon in iTunes > navigate to Music menu > check "Sync Music". Later, you're supposed to check "Selected playlists, artists, albums, and genres" if you don't want to tranfer the whole iTunes Libary to your iPhone.
Moreover, instead of learning how to import songs to iphone from itunes, you can directly purchase or download purchased songs on iPhone. To download purchased songs, just search in iTunes Store for the songs. If you have purchased, then you can download them freely. Below is how to buy songs directly on iPhone.
Step 1.Launch the iTunes app on your iPhone and search the song you want to download..
Step 2.Once you find your desire song, right side of the song there will be mentioned a price of that song. Tap on that to purchase the song.
Step 3: Confirm your purchase and you have done. Now, you are able to hear that song as many times as you want.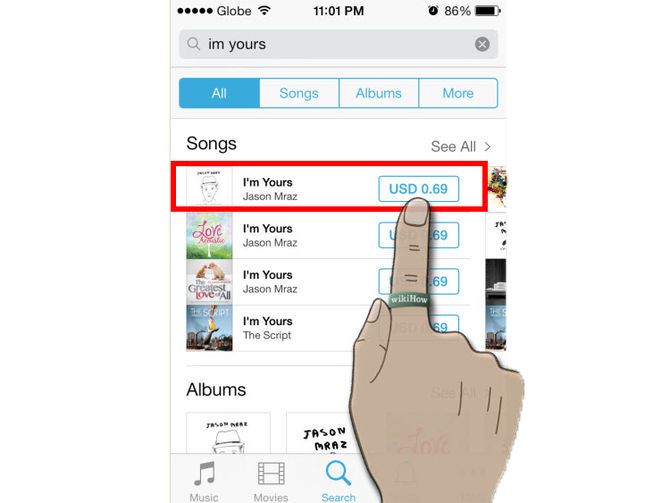 Part 2: How to Put Any Music to iPhone by Using dr.fone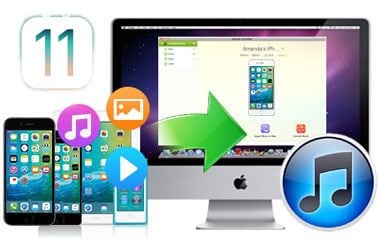 I've mentioned that dr.fone puts any song from anywhere to your iPhone without erasing the existing songs. Besides, when you put iPhone unsupported songs to iPhone, dr.fone will help you converting them to iPhone supported format before the transferring process begins. All in all, dr.fone for Mac is a very friendly application, allowing you to share your songs between computer and iPhone, iPhone and any other devices, making your mobile life cozier and easier. Follow the steps below to learn how to add song to iPhone via dr.fone.
Step 2. dr.fone for Mac will detect the media files, sorting and displaying them by types in the next window. By default, the checked option is "Entire library". If you need to transfer the whole media library from iTunes to device, then click "Transfer" at the lower bottom. If not, select "Selected playlist", then check the file types, next, click "Transfer".
Try dr.fone right now!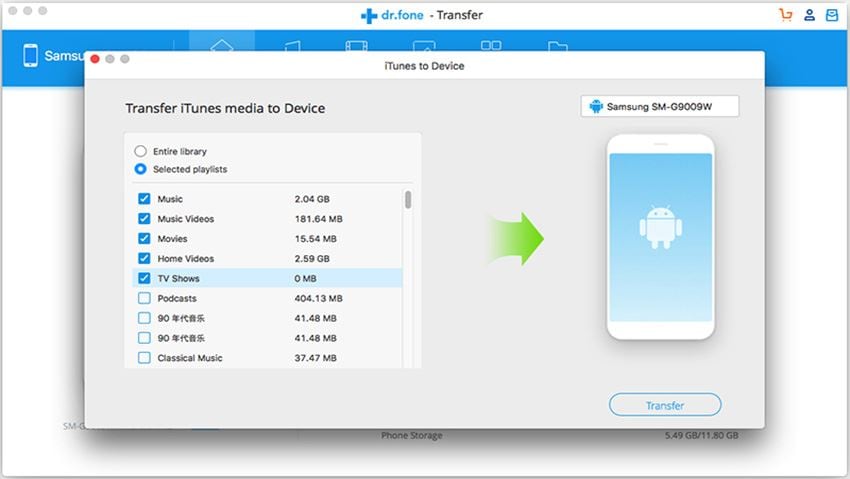 It is wrong to regard dr.fone as a replacement of iTunes. Sure it is able to transfer music from computer/iTunes to iPhone. However, it is built as a companion for iTunes. It mainly focuses on doing what iTunes can't: transfer music and playlists from iPhone back to iTunes or computer, copy videos and photos from iPhone to computer. I strongly recommened you using iTunes and dr.fone together. They will make your music or mobile life easier and cozier than ever.