There may be plenty of reasons to transfer videos from iPhone to PC. For example: if your laptop has been stolen or you have lost all data due to a virus or any mishap. Now, you want to transfer all videos from your iPhone to a new PC. Transferring video files from PC to iPhone is an easy feat but performing the utterly opposite action is a difficult, you can only transfer the videos from camera roll of your iPhone to your PC but you can't export the Media files such as music videos, TV Shows and Movies from the "Videos" application on your iPhone. Natively, iTunes doesn't allow you to transfer any kind of media from iPhone to PC except the "Photos" but there are many software available to export the media files such as Music videos, Movies, TV shows, iTunes U, Podcasts and Playlists from your iPhone to PC. You can follow this guide on how to transfer videos from iPhone to computer.
Part 1. How to transfer Videos from "Photos" from iPhone to PC?
Connect your iPhone with PC. In Windows Explorer, Double Click on the iPhone.
Here, you will see the internal storage of your iPhone. Open it and you will be navigated to the "DCIM" folder of your iPhone. It is the folder where all the photos or videos of your iPhone are stored. Now, you will see different folders depending upon the library on your iPhone.
Select the folder depending upon your needs and open it.Now, select the file and copy and paste it on your PC to wherever you want.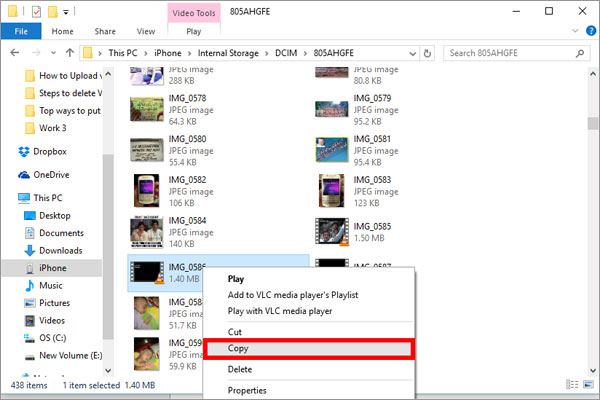 By this way, you can transfer videos from iPhone to PC, however, there is no way of directly transferring the videos from the "Videos" on iPhone. There are plenty of software available on the internet which will do this task for you. One of many trustworthy software is the dr.fone.
dr.fone for Mac ( for Windows) is a great software with perfect user interface which will allow you to do this task with some simple clicks. You can't only transfer the videos from the "Videos" application of iPhone, but you can also transfer videos from the camera roll and unlike file explorer, it will not clumps the explorer, everything will be crystal clear, so, you could easily find the video which you are looking for. It can't only transfer the videos from iPhone to PC but it also acts as a manager to manage any kind of content on your iPhone. Moreover, the best part about dr.fone is that you will not need to use iTunes while using it and it is available for both Windows PC and Mac OS.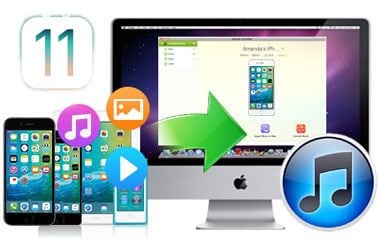 Part 2. dr.fone - Transfer Video from iPhone to Computer with 1 Click
1. How to Transfer videos from Cameral roll using dr.fone?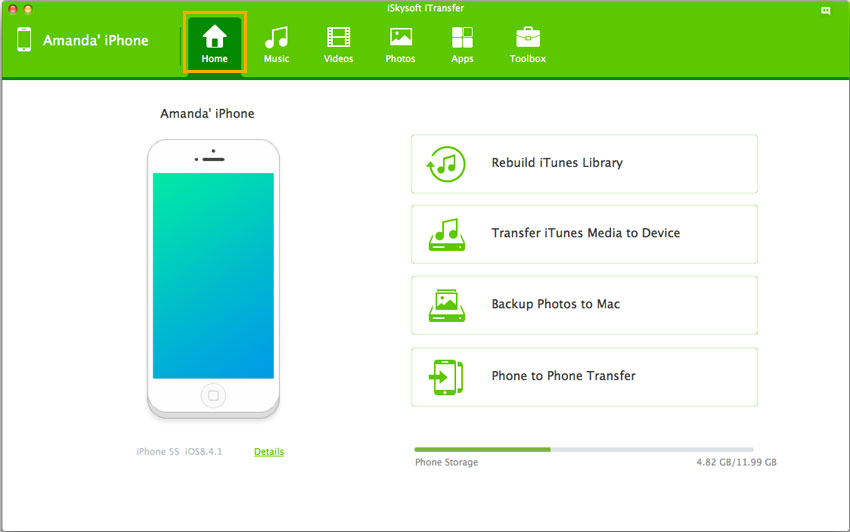 Step 1: Download the latest version of dr.fone on your Windows PC or Mac. Now, connect your iPhone with PC and Click on "Photos". It will detect your phone and shows the phone name on the window.
(**Click the images to enlarge)
2. How to Transfer videos from "Videos" app on iPhone to Computer using dr.fone?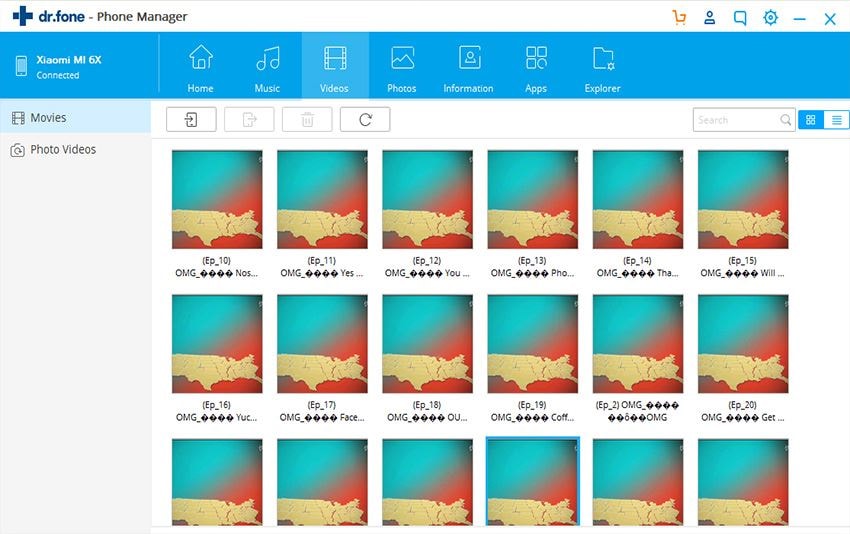 Step 2: After Clicking "Videos" tab on the top of the software, click the corresponding video type and select videos you need to export to Mac. Click the "Export" > "Export to Mac", find a place on your Mac to save the exported videos. You can also right-click on the video and select "Export to Mac".
The process of export will start immediately and at the end of process, a dialogue will be shown on screen depicting the successful transfer of the video to your computer. That's it! You have successfully transferred videos from iPhone to PC.