After the dismissal of the official YouTube charts, many users where left empty handed to find a good reliable source of data for the most viewed videos on YouTube. But now you'll finally be able to find every week's top 10 most viewed videos from YouTube right here, with no further hassle. This is a top of the most viewed videos on YouTube based on worldwide stats. These past few days saw great activity, thanks mostly to two hugely awaited reveals. We're talking about the new Katy Perry video, and the second trailer for the new adaptation of Godzilla to the big screen. So go ahead and check if you've missed something important this week.
And if you're interested in downloading any of this videos for yourself, don't hesitate to check the Video Downloader to download YouTube videos.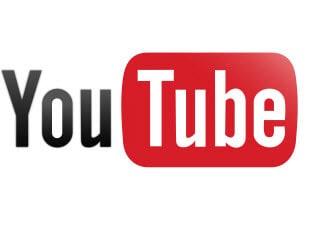 1. Katy Perry - Dark Horse (feat. Juicy J)
The latest music video from miss Perry already snatched almost 40 million views in less then a week! Also with it came some controversy among some of the public, but overall it's shaping up like another huge hit for the always popular singer.
2. Godzilla - Official Main Trailer [HD]
For those still complaining about the 1997 American adaptation of Godzilla, get ready for more! Not more complaining hopefully, but definitely more of Godzilla. The famous kaiju is back, bigger than ever! And judging by the view count on the newest trailer, people seem to be taking notice. Scheduled to smash theaters on May 16th.
3. Beyoncé - Partition (Explicit Video)
It only took a few hours for the latest music clip from Beyoncé to pass the first 5 million views mark. And who knows where it will stop? It gets really hard not to be impressed by Beyoncé's erotica-like performance in this Partition. And nobody seems to be complaining, naturally...
4. GAME BANNED FROM KIDS? - Talking Angela
Coming from the ever so popular PewDiePie channel, this week a weird I.A. chat avatar is tested and the results are...well, weird. Take a look.
5. History of Rap 5 (Jimmy Fallon & Justin Timberlake)
Jimmy Fallon just started his journey as the host of NBC's Tonight Show and already he's entertaining people on TV, as well as on YouTube with hilarious skits. Having Justin Timberlake by your side also helps.
6. PEWDIEPIE AKA DOUCHEBAG - South Park: The Stick of Truth
Pew Die Pie twice in the same week? Yes, he's popular. So is South Park. And the incoming game adaptation of the cartoon series - South park: The Stick of Truth - has been long in the making and creating a massive amount of hype. Combine all this, and you got one of the most viewed YouTube videos of the week.
7. Beautyful HOT GIRL of Rafael NADAL - funny moments tennis Rio Open 2014
Rafael Nadal. Hot girl. Funny. Nuff said.
8. Shakira - Nunca Me Acuerdo de Olvidarte
Another musical entrance in the top. Nunca Me Acuerdo de Olvidarte is the new single from Colombian singer Shakira. She has a tendency to create hugely popular videos. We wonder why...not.
9. TWEEK BROS! - South Park: The Stick of Truth - Part 2 - Gameplay
What can we say? Yes, it's PewDiePie again. Another gameplay video for the upcoming South Park: The Stick of Truth. Refer back to number 6 on this list to know more.
10. Heroes Reborn: 2015
The first run of Heroes left a bitter-sweet taste on viewers minds. Sure, everyone loved the first season, but no matter how you spin the tale, it's pretty obvious something went wrong after that and things went downhill. And by "things", we mean ratings and quality. Still, NBC is getting ready to bring new life into Heroes, and this first teaser trailer is here to set the hype-train into motion.