This article lists 101 YouTube vlog ideas for vloggers like you. Scroll down to make more attractive vlogs and get yourself more subscribers.
Are you out of content and can't find any new YouTube vlog ideas on what to do on your next video? When times like these come by and you're looking for inspiration...don't worry! We have everything covered up here for you, from vlog ideas to theme packs that you can always use to make your vlog outstanding!
Note: Need inspiration for your next vlog? Check out the already-made vlog templates to get some ideas.
Part 1. 101 Trending Vlog Ideas to Grow YouTube Channel
So, what to vlog about on youtube? You want to grow your channel but are kind of blank? That's okay!! We have listed out +100 ideas to vlog about on YouTube to ensure your brain sparked with imagination!
Easy vlog ideas
1. Bucket list
We all have a list either in our heads or physically of where we want to go and what experiences we want to have. Why not share your bucket list with the world?
2. Draw my life
Draw my life? If you're a vlogger and used to share your experiences with the world, why not share a summary of your life? We all love sharing our experiences with people, so why not? Check this out for inspiration.
3. Story Time
Share any interesting story that keeps your audience engaged; make sure to keep it mysterious and create a script first rather than telling it in freestyle! We all love to hear stories! Check this out for inspiration.
4. DIY Vlogs
DIYs are the best when we're bored and want to do something productive. Choose any DIY product and make it yourself. If it's successful, share it. If it's not, share it anyways as a DIY fail!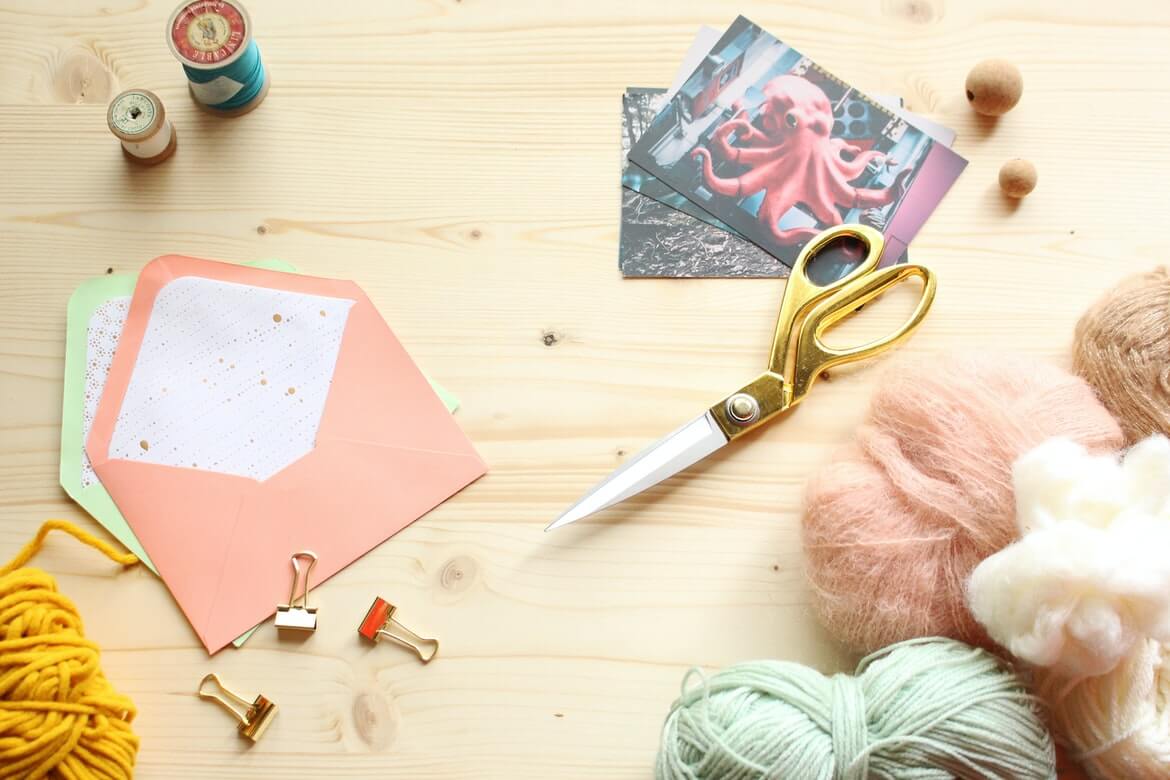 5. Special Talent
Do you have an exceptional talent? May it be painting, calligraphy, or even pen spinning? Share it with your audience and make it engaging!!
Wondershare Filmora
An Easy-to-use video editor software to bring your imagination to life! Let's create Inspired Storytelling Videos Without Limitation now.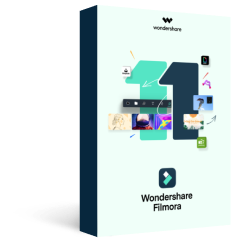 6. Slow motion videos
Do you like making slow-mo videos of the rain or any race car passing by? Why not show it to the world? Shoot some amazing nature slow-mo videos and get your audience dazzled!
7. My Favorite city/place/hobby etc.
Share something personal with your audience by sharing your favorite city, place, restaurant, or hobby! It can literally be anything!! Check this out for inspiration.
Tech vlogs
8. Photo editing tips
Do you want to teach people your photo editing skills? Or just share a few tips and tricks you use to make your photos look amazing? Make a photo editing tips and tricks vlog! Check this out for inspiration.
9. Video editing tips
You're a vlogger; you definitely must be some tips when editing your videos. Share them with your audience! Check this out for inspiration.
10. Gaming vlogs
Love playing games? Make gaming vlogs and get more entertained!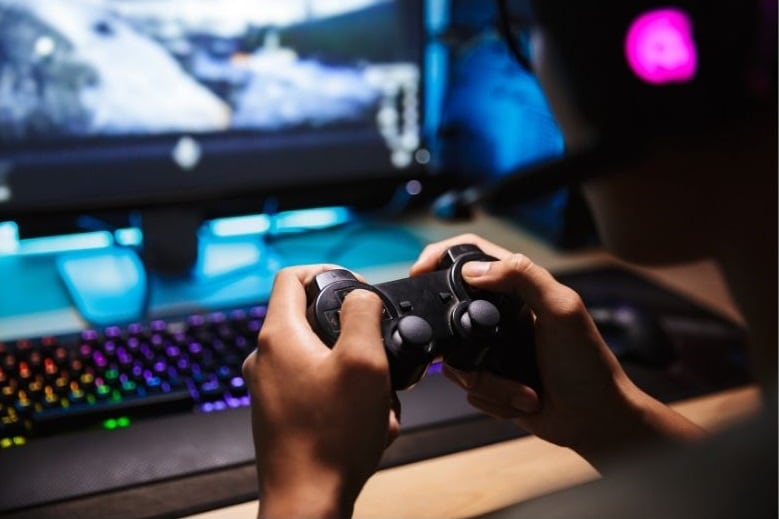 11. Behind-the-scenes
You must have watched behind-the-scenes videos of your favorite YouTube channels. Why not make a behind-the-scenes video of how you shoot your vlogs! Give some inspiration to your audience!
12. Unboxing videos
We all love those ASMR unboxing videos! Ordered something techy? Make an unboxing video on it and give your reviews!
13. Why you should get these gadgets?
Ever got a gadget and it turned out to be so amazing you thought everyone should have it? Make a list of gadgets everyone must have and share it with the world!
Personal vlogs
14. A day in the life of
Share your day with the world! Either make a vlog of your day or even make a vlog of someone you know, maybe a doctor or teacher! People love to know the daily lives of people! Check this out for inspiration.
15. Life goals
Why not share your life goals with your audience? In some cases, this does give us the motivation to do better! Check this out for inspiration.
16. Guess what happened vlogs
Got any good news? A story to tell? Something exciting that you want to excite with someone? Tell your audience! Interacting with your audience is a great way to increase your engagement!
17. Q/A session
Ever got comments from your audience wanting to know more about you! Start a Q/A session in which you answer their questions! They surely want to know you more!
18. My life story
Like draw my life, you can even share your life story by telling it to the audience, not sharing any graphics but actually telling them about it! Hearing it from you by seeing you on the screen will be a great way of interacting with your audience!
19. Why did I start vlogging?
Many people want to vlog but aren't sure what their motivation is; if you're a vlogger and know why you started in the first place, make a video and let your audience know! Share a few tips and tricks as well!
Personal Grooming vlogs
20. Learn Public Speaking
Many individuals want to share their ideas and talk with people but are too afraid to speak up. Share your public speaking skills with them, share what stopped your anxiousness or why are you confident in public speaking, and encourage them to do so too! Check this out for inspiration.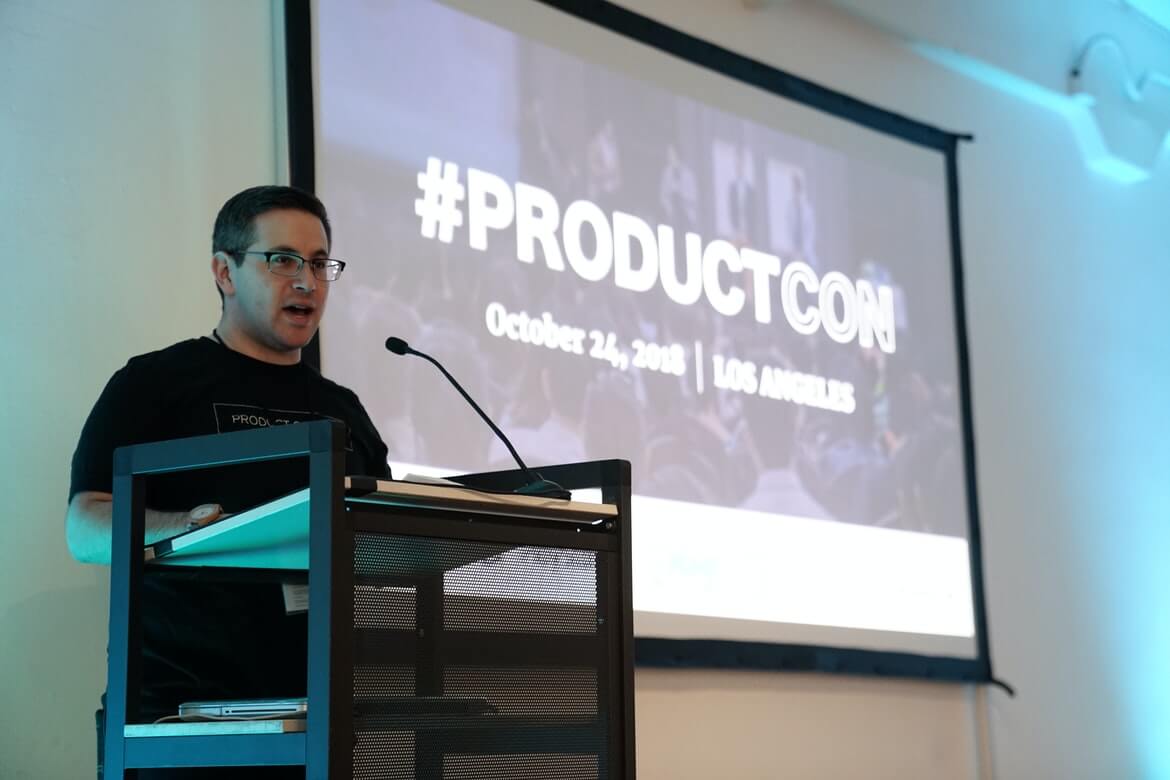 21. How to not care what people think
One of the major reasons people are afraid of public speaking is that they are afraid of being judged. Why not tell people why and how not to care what people think? Because that's one of the major hurdles, no? Check this out for inspiration.
22. My major life lessons
We all have so many major lessons we have learned in our lives, whether it be doing the right thing, working smart and not smart, or not getting too caught up over something. Share your knowledge with the world!
23. Manage your life
There are so many people out there who are just trying to get their life together and would do wonders if they did! If you have ways on how someone can manage their life, do share it!
24. Do's and Don'ts of life/your experience
We all make mistakes in our lives, even when talking to friends, we share our experiences and give advice as well; if you have some of the do's and don'ts of life, share them with your audience!
25. Manage your finances
Ah, money! Managing finances has been one of the biggest hurdles in our lives, know a few tips and tricks to save money? Share them!
26. How to make your dream a reality
Share success stories of individuals who managed to make their dream a reality!
27. Self-discipline tips and tricks
One who can discipline themselves and train like so can conquer mountains!
Beauty Vlogs/fashion Vlogs
28. How I do my makeup?
Share with the world how you do your daily makeup or what you like to wear daily! Check this out for inspiration.
29. The best skincare products out there
Share your skin type and your skincare products for people to understand better what to try and what not to! Check this out for inspiration.
30. Why you should start using these products
This is just like a product review; share your makeup and skincare products! But make sure to share your skin type as well; not everything works on everyone!
31. The best seasonal outfits
Share your seasonal outfits and own your fashion!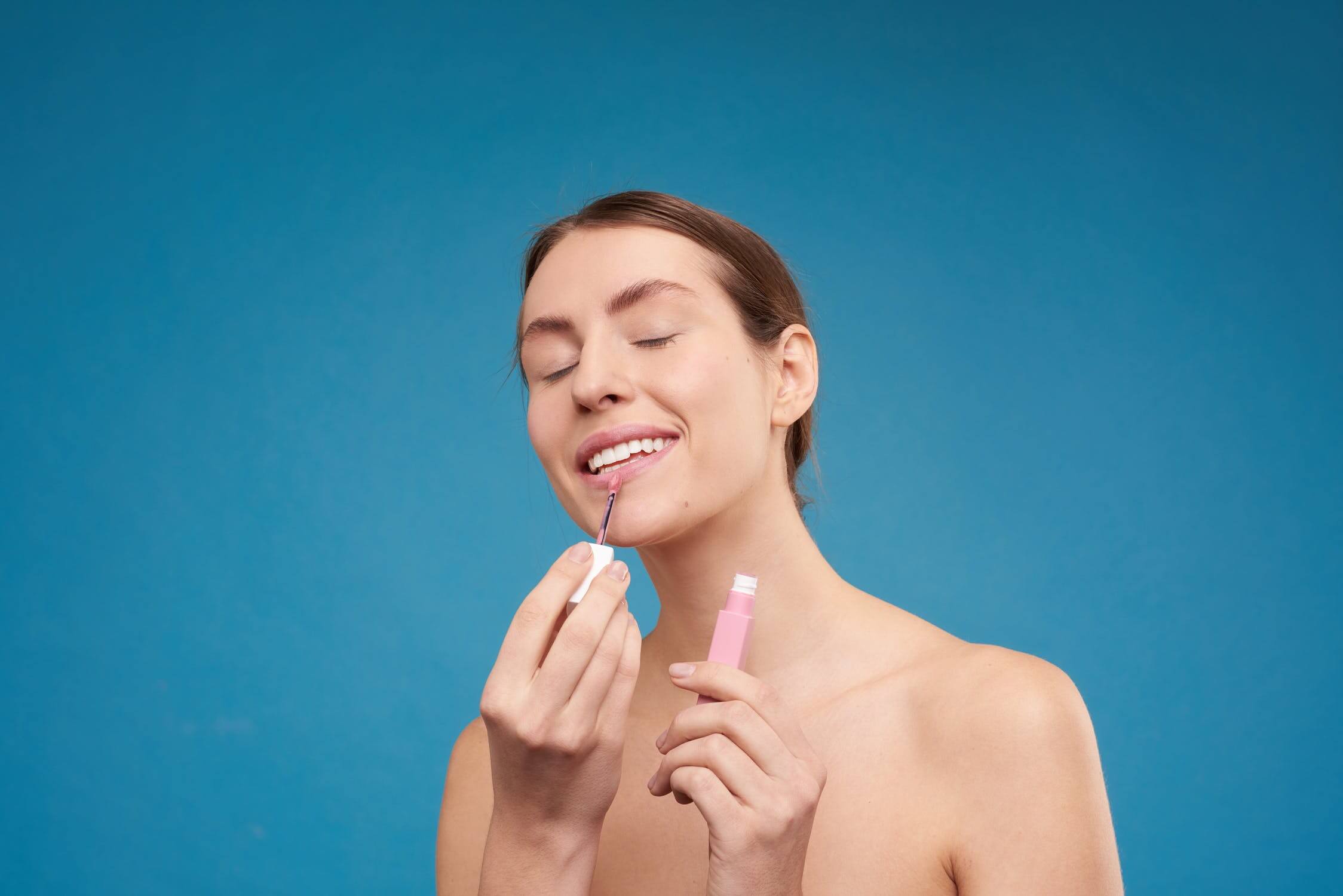 32. Know your outfit
Many individuals want to learn how to carry themselves best, share a few tips and tricks!
33. Wardrobe tour
You don't have to have an amazing wardrobe collection, just share your thoughts and favorite pieces of clothes!
34. Fashion hacks
Who buys dozens of outfits when you can use outfits in different ways! Share your fashion hacks!
35. Home remedies/tips
Do you wash your hair using special ingredients? Do you use home remedies for your skin or make-up? Tell your audience about it!
36. Unboxing videos
Who doesn't love unboxing new makeup or skincare products?
Funny Vlogs
37. Reaction videos
Reaction videos are amazing if you're looking for a quick and easy way to keep your entertained! Check this out for inspiration.
38. Bloopers – behind the scenes
Show your audience what it feels like to sit in front of the camera and not try to laugh, how hard it is to make a serious video without your family/friends teasing you? Check this out for inspiration.
39. Pranking my friends/family
We bet your mind exploded with ideas to prank your friends and family! Make a vlog of it!
40. Epic fail moments
Ever caught your family/friends falling or randomly capturing moments that were epic failures? Make a compilation video!
Cute Vlogs
41. Animal vlogs
A day to the vet? Cute animal compilations? Animal fails? And what not! Check this out for inspiration.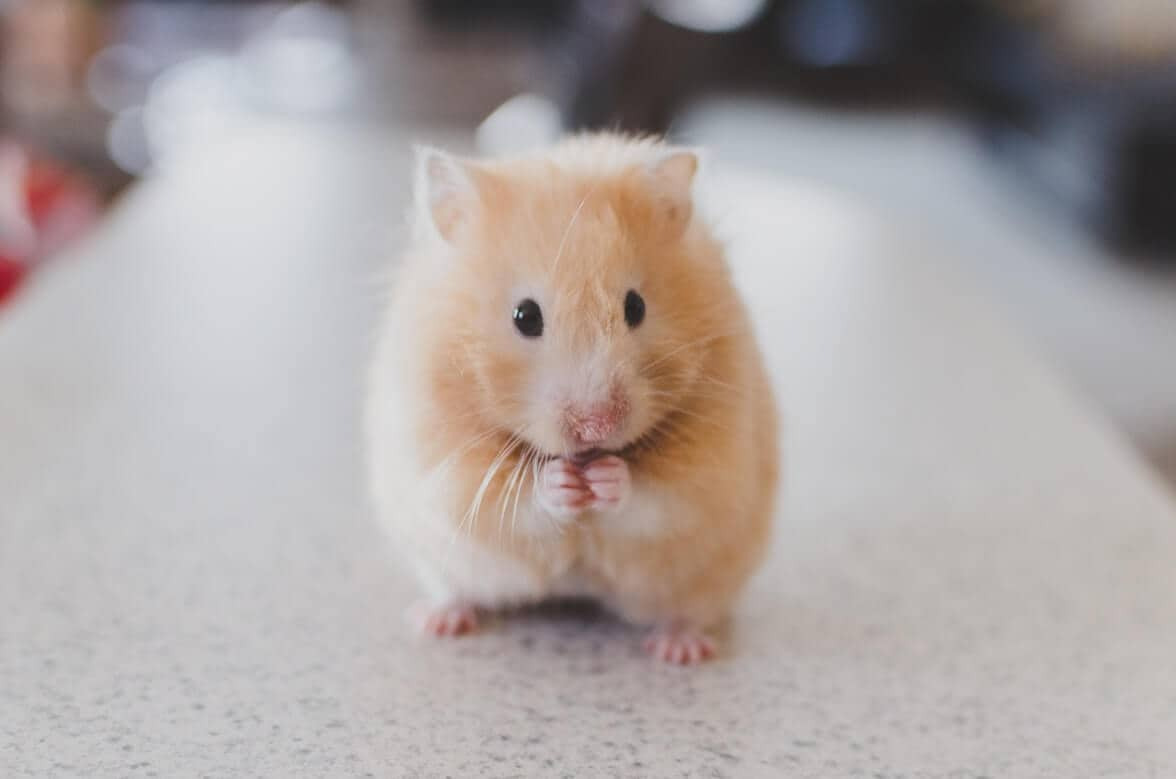 42. Baby vlogs
YouTube has so many cute baby vlogs! Although babies are a huge responsibility, babies are always overloaded with cuteness! Check this out for inspiration.
43. Cute things I got at the dollar store
Do you love cute things and randomly buy cute stuff? Show your cute collection to the world!
Engaging/Routine Vlogs
44. Study with me
All you have to do is set up your camera and study! And then upload it! Check this out for inspiration.
45. Clean the house with me
There are so many ASMR cleaning house videos out there! Sure gives motivation! Check this out for inspiration.
46. Cook with me
Making a meal? Record it and share your unique recipe!!
47. Morning/night routine
You don't have to have a proper morning or night routine for this! Just show how your morning or night time is!
Tour Vlogs
48. Room tour
Give your audience a room tour! Remember, none of it has to be perfect; you don't have to put in a lot of effort! Keep it natural! Check this out for inspiration.
49. House tour
Show your house to your audience! (If your parents give permission-) or if you live alone, go ahead! Just make sure not to provide any cues with on the exact address. Check this out for inspiration.
50. School/university tour
There are so many individuals out there who love school/university tours!;
51. Where I work – Tour
Show your workplace!
52. What's in my purse
Make a vlog on your daily essentials by showing your purse!
Travel vlogs
53. What to take with you?
Make a video of essentials to take when traveling, give tips to your audience! Check this out for inspiration.
54. Vacation vlogs
YouTube is full of travel vlogs! Share your experience! Check this out for inspiration.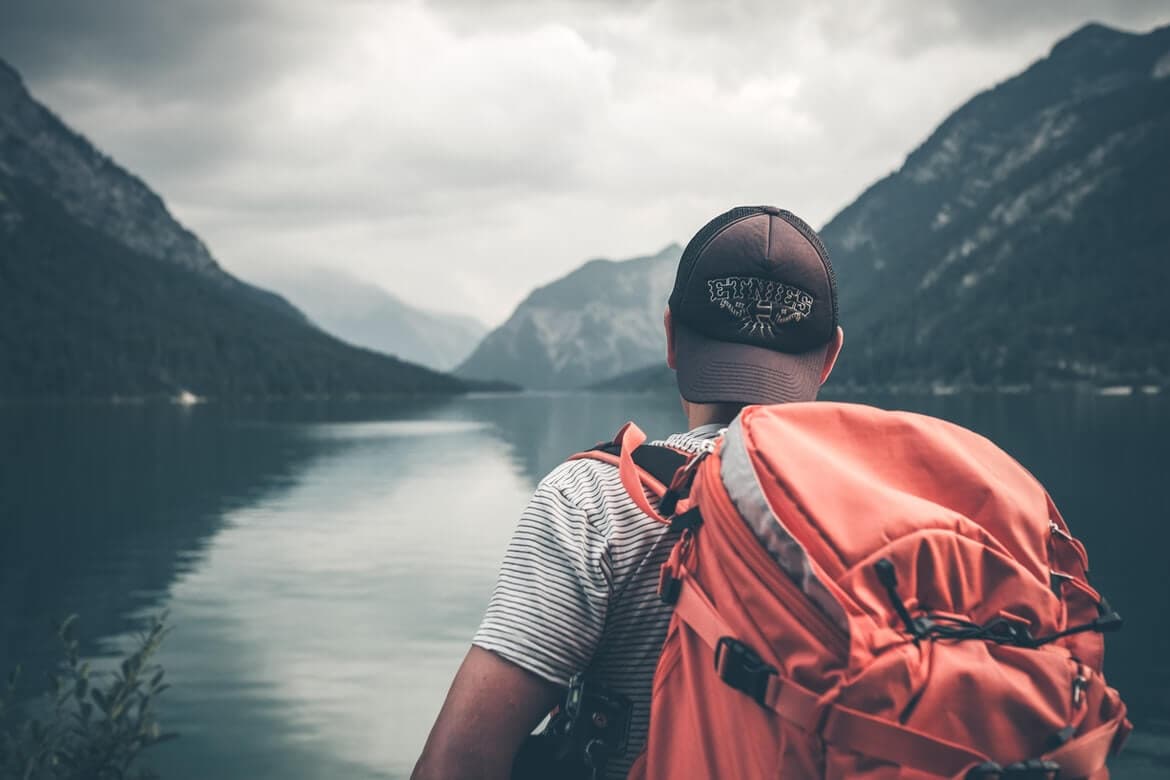 55. My best/worst experience
Share what you loved or hated most on your vacation!
56. Traveling tips to keep in mind
Give tips to your audience so they can make the best out of their journey!
57. Share your unique experience
Did you encounter anything unusual? Or any experience that you'll never forget? Share it with your audience!
Informational videos
58. Book/Movie Review
Any book you recently read or movie you saw that you want your audience to know? Check this out for inspiration.
59. Life inspirations
Share your life inspirations or your journey. People need inspiration! Check this out for inspiration.
60. Motivational videos
We all need motivation at some point in our lives, don't we?
61. How to- videos
YouTube is full of how-to videos! It is one of the most trending niches!
62. Tutoring videos
Why not make a few tutoring videos! Teach your favorite subject!
63. Places/restaurants reviews
Share your favorite restaurants with your audience!
Family/Friends Vlog
64. Birthday surprise
Does this one even need details? Make a vlog for your friends/family member's surprise birthday! Check this out for inspiration.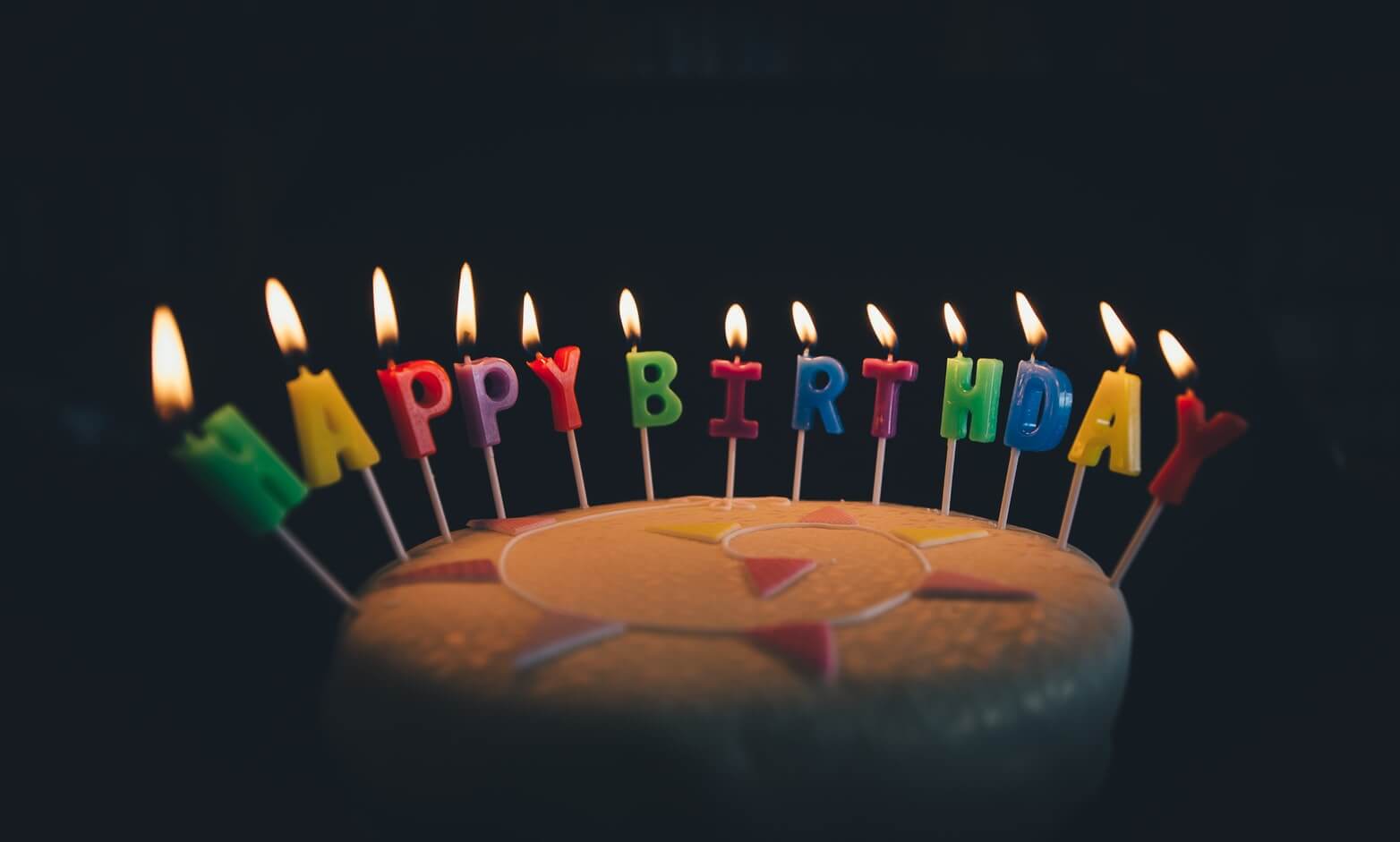 65. Meeting long-distance friend
Are you deciding on meeting your long-distance friend after a long time? Why not make a vlog on these precious moments! Check this out for inspiration.
66. Meet my family
Introduce your family to your YouTube family!
67. A day out with friends/family
Make a vlog on a day out with friends/family! Share these precious moments!
68. How to annoy your siblings/friends
Did your mind jump directly to ideas about how you can annoy your friends/siblings? Record it!
69. Friends/siblings/parents prank ideas
And did your mind jump directly again to ideas about how you can prank your friends/siblings!
70. Trends/challenges
There are so many trends and challenges!! Try them with your friends/family and make a vlog!
Couple Vlogs
71. Wedding anniversary vlog
Wedding anniversary coming up? Thinking of celebrating it fully? Make a vlog. You can even hire someone to make one for you! Check this out for inspiration.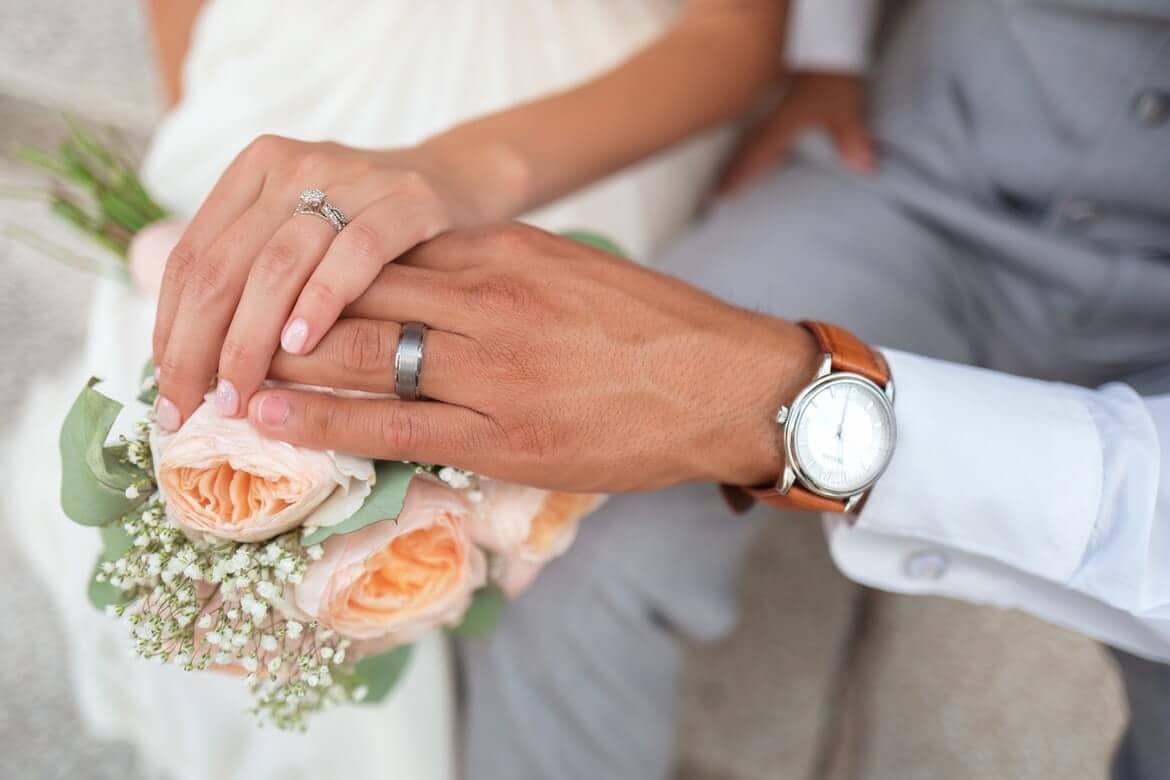 72. Quiz vlogs – how well do you know your partner?
How about you and your partner play games! Quizzes are a fun way to know how well you know each other! Check this out for inspiration.
73. Where you should go on vacations?
Make a list of places you and your partner would recommend your YouTube family to go to!
74. Relationship advices
At some point in our lives, we certainly need relationship advice. We all go through a rough patch. How about you share how you manage yourselves and work things out?
75. Best couple movies to watch for date night
Share the best movies you have listed out to watch for your date night!
76. Gift ideas for your partner
Any special occasion coming up? Make a shopping vlog!
77. Birthday surprise
Planning a surprise birthday for your partner? Make a video!
78. Photoshoot ideas
How about you share photoshoot ideas for couples? It would be so romantic!
Vlogs with vloggers
79. Vloggers meet up
Do you know any vloggers near your area? Invite them over! How often has it been that vloggers in one city have a get-together! Check this out for inspiration.
80. Collaborations
Collaborations are a great way to improve your engagement! Check this out for inspiration.
81. Vlogging experience and tips
Share your experience as a vlogger!
82. Social experiments
There are so many YouTube videos on social experiments! Try it!
83. Giveaways
Giveaway challenges skyrocket your engagement; if you want to increase your engagement, make sure to make a great giveaway!
84. Challenge vlogs with vloggers
Why not make trendy challenge vlogs? It would be so fun!
Organization and Cleaning videos
85. How to organize your supplies/room/kitchen etc.
The organization has a world of its own; share your thoughts on it!
86. Organization tips and tricks
Give tips, tricks, and hacks on organization!
87. ASMR videos
ASMR is trendy and satisfying, but you'll need a good microphone to capture that ASMR! It's the new in and therapeutic!
88. Organize your bag
Make a vlog of how you organize your bag! Or your daily essentials when you go out!
89. Decluttering and Organizing
Decluttering and organizing vlogs are trendy! Get some work done!
90. Konmari method
KonMari Method has been extremely popular for a few years as the author shares a step-by-step decluttering and cleaning method! Many YouTubers have followed it and ended with excellent results!
Fitness Vlogs
91. Gym workout
Share your gym workout with your YouTube family!
92. Exercise routine
Do you have a morning or evening exercise routine? Share it!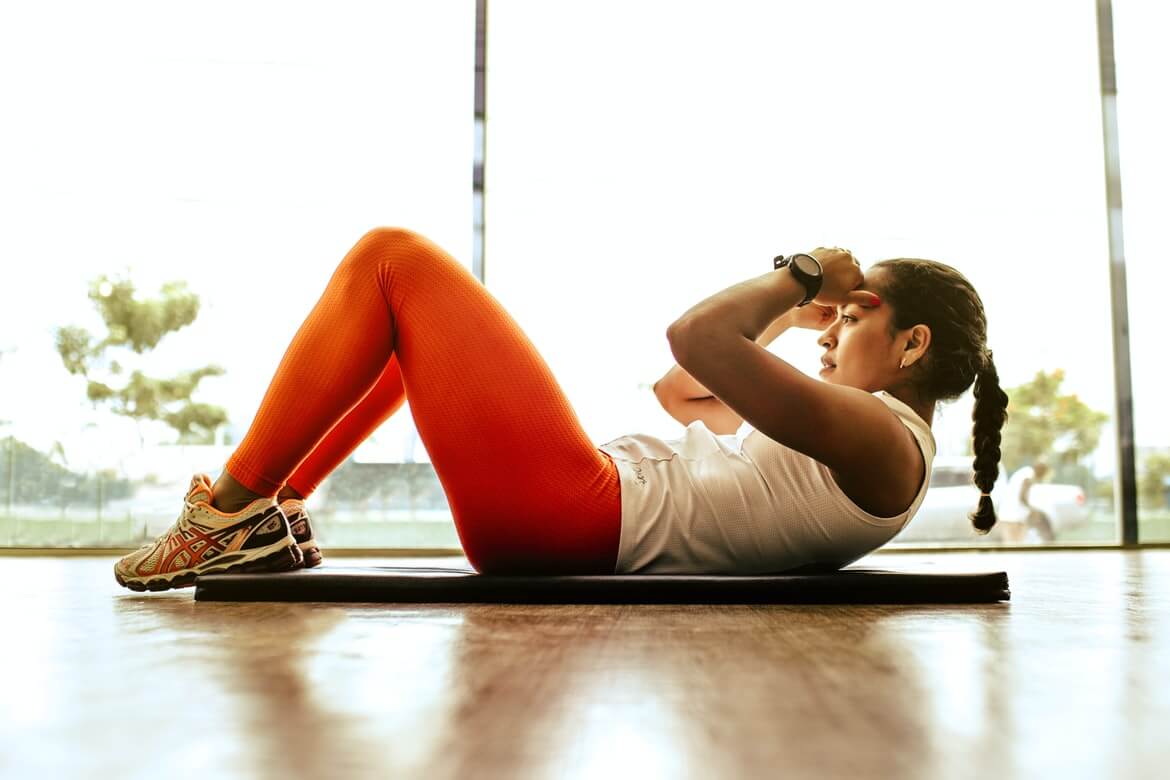 93. Diet plans
Having diet plans changes the whole fitness routine!
94. Healthy eating
Healthy eating is an investment for the long run!
95. Health/fitness tips
Give tips and tricks!
Children Vlogs
96. Painting with children
Why not make a video of children painting? How cute would that be!
97. Magic tricks
Reactions of children when you show them a magic trick; children's reactions are just so amazing!! Teach them magic tricks!
98. Lunch ideas
Share how you pack your kid's lunchboxes!
99. Morning/night routine with kids
Do you have a nice morning/night routine with your children? Share it you're your YouTube family!
100. Study tips
There are numerous students out there looking for study tips! Ending procrastination, how to deal with academic stress, and what not! Share your experience!
Seasonal vlogs
101. Summer/winter essentials
Make vlogs of your summer/winter essentials! Make every moment count!
How about you make a vlog on what fun activities they can do on a hot or cold day!
Part 2. Unique Vlog Templates that Help You Get Thousands of Views
Do you want your vlogs to get thousands of views! You have to make sure your vlog looks impressive with your content, too, right? The new update of Filmora is just outstanding when it comes to video editing software with unlimited features! It's super easy to use and has all that you're looking for in a fast and creative video editor for that perfect vlog you're looking for! What if you can have all the desired themed titles, transitions, elements, effects in one pack?! How cool would that be!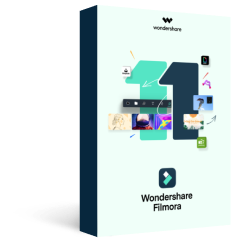 Wondershare Filmora - Best Video Editor for Mac/Windows
5,481,435 people have downloaded it.
Best video editing software for beginner and semi-professional, that comes with powerful editing skills like trimming, splitting, rotating, editing, etc.
500+ free special video effects to customize and create an awesome movie by yourself.
1000+ standalone effects downloading resources to make videos in all kinds of styles.
Record voice in real-time: you can have you voices recorded in realtime and instantly add them to the video files.
The software supports almost all available videos, images, and video formats. Besides, it also supports GIF files and 4K resolution videos.
Here's a list of vlog templates sure to blow your mind!
Thinking of creating your wedding video? This pack would be perfect for you!! It includes 13 titles, 25 elements, 2 transitions, and 4 overlays!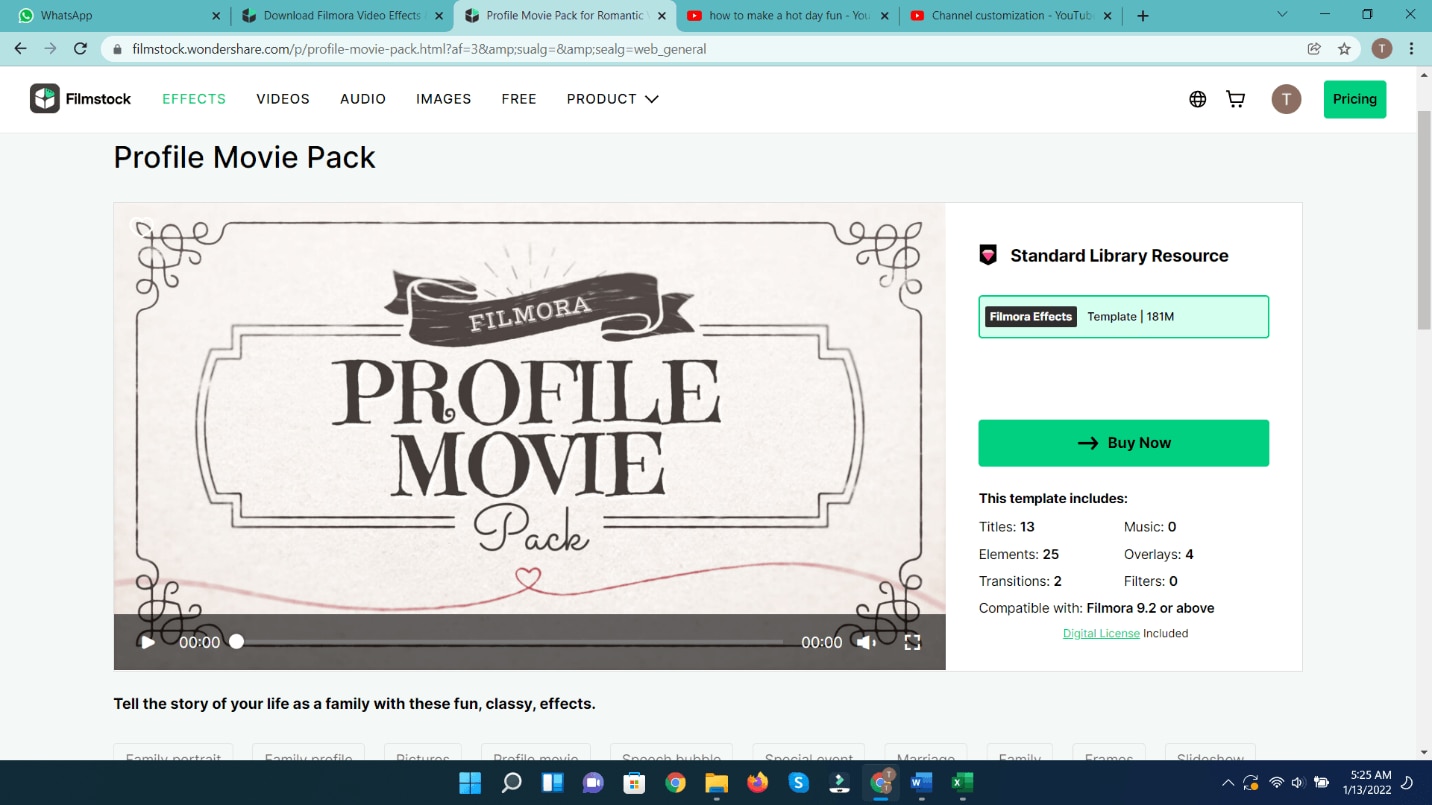 Have you ever watched a Korean entertainment video? How they have this fantastic element and transitions for every laugh and whatnot! Check it out right here! If you're making any fun vlog, use this one!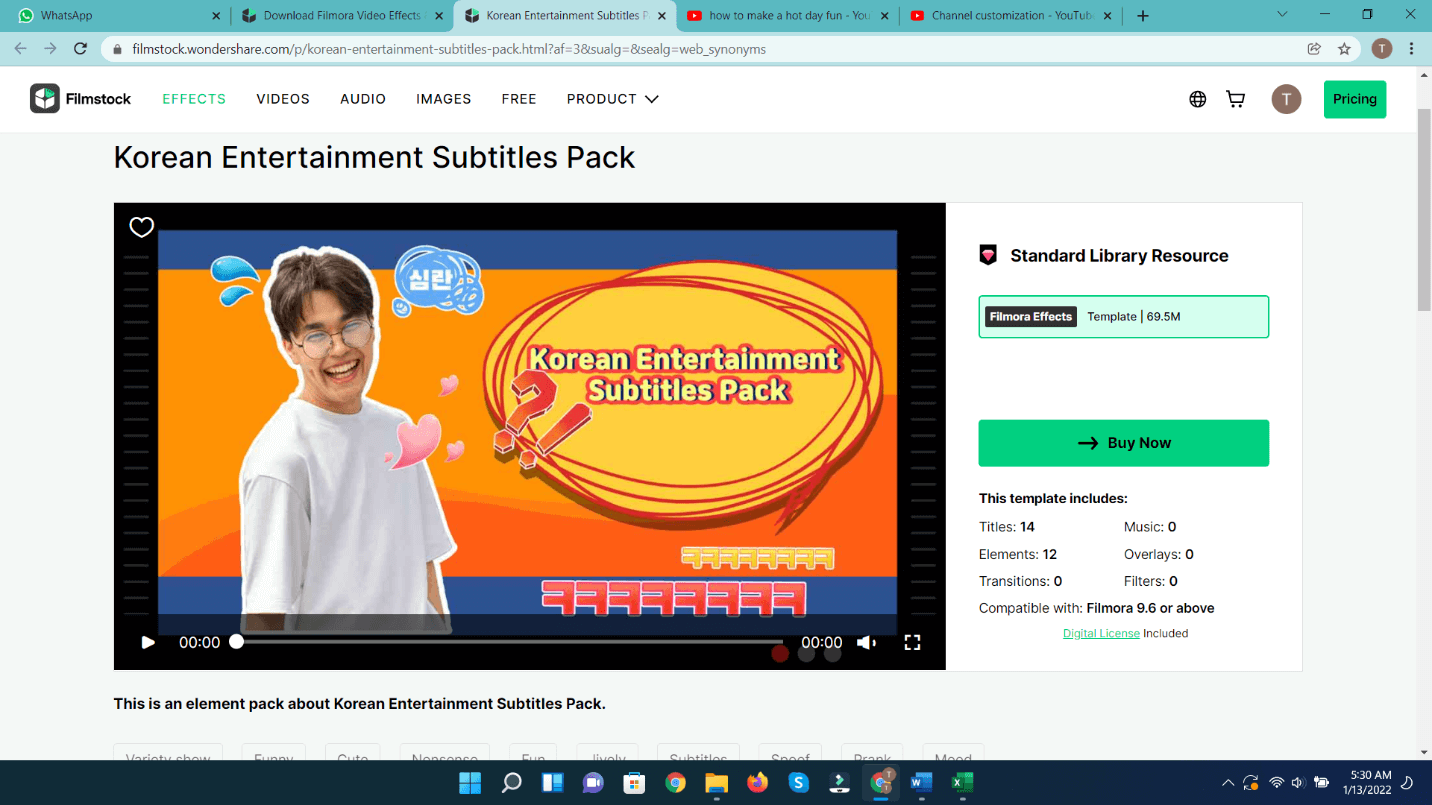 Making a makeup vlog? Use this one to keep your vlogs theme with cosmetics and beauty! Check it out!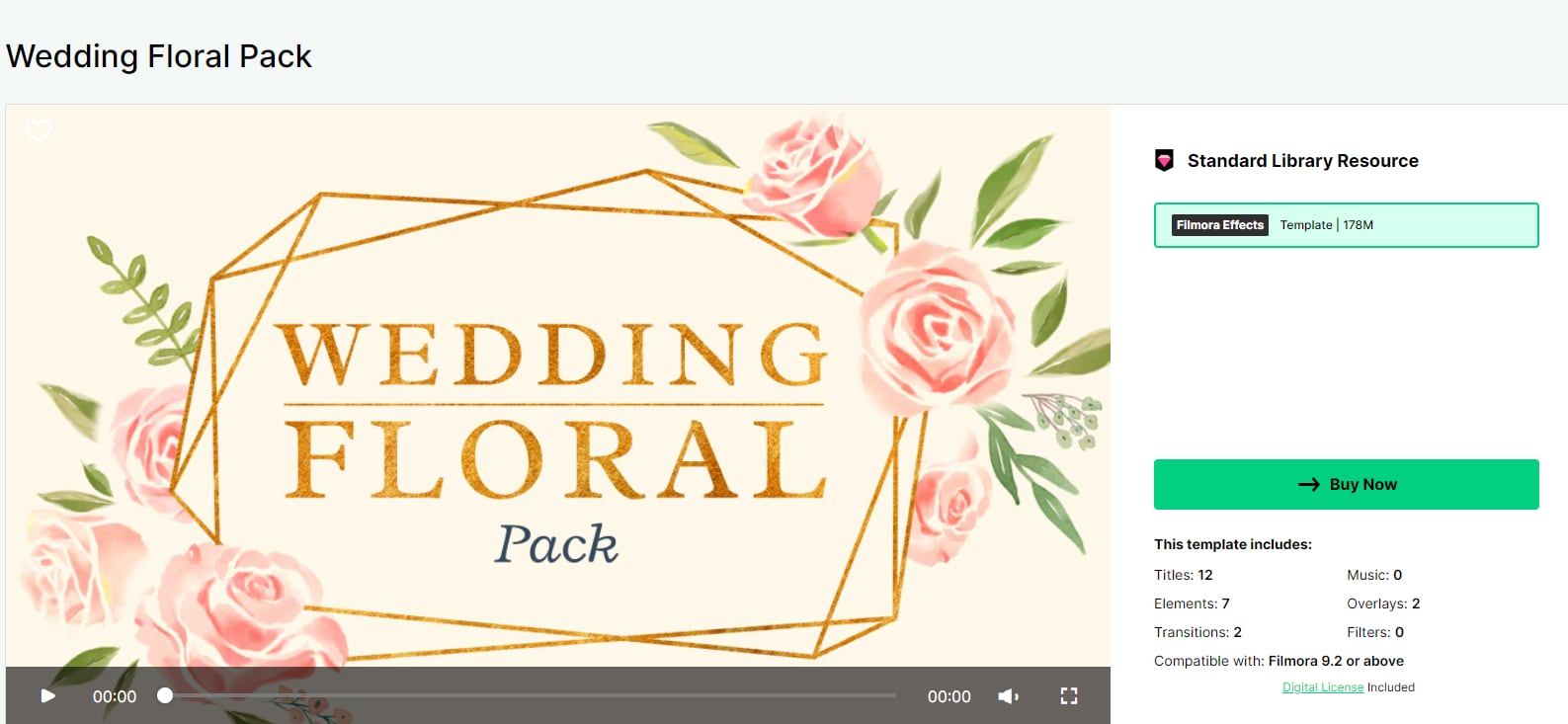 You would want to use a travel pack for your vlog, right! Give it that fantastic vibe! Check the pack!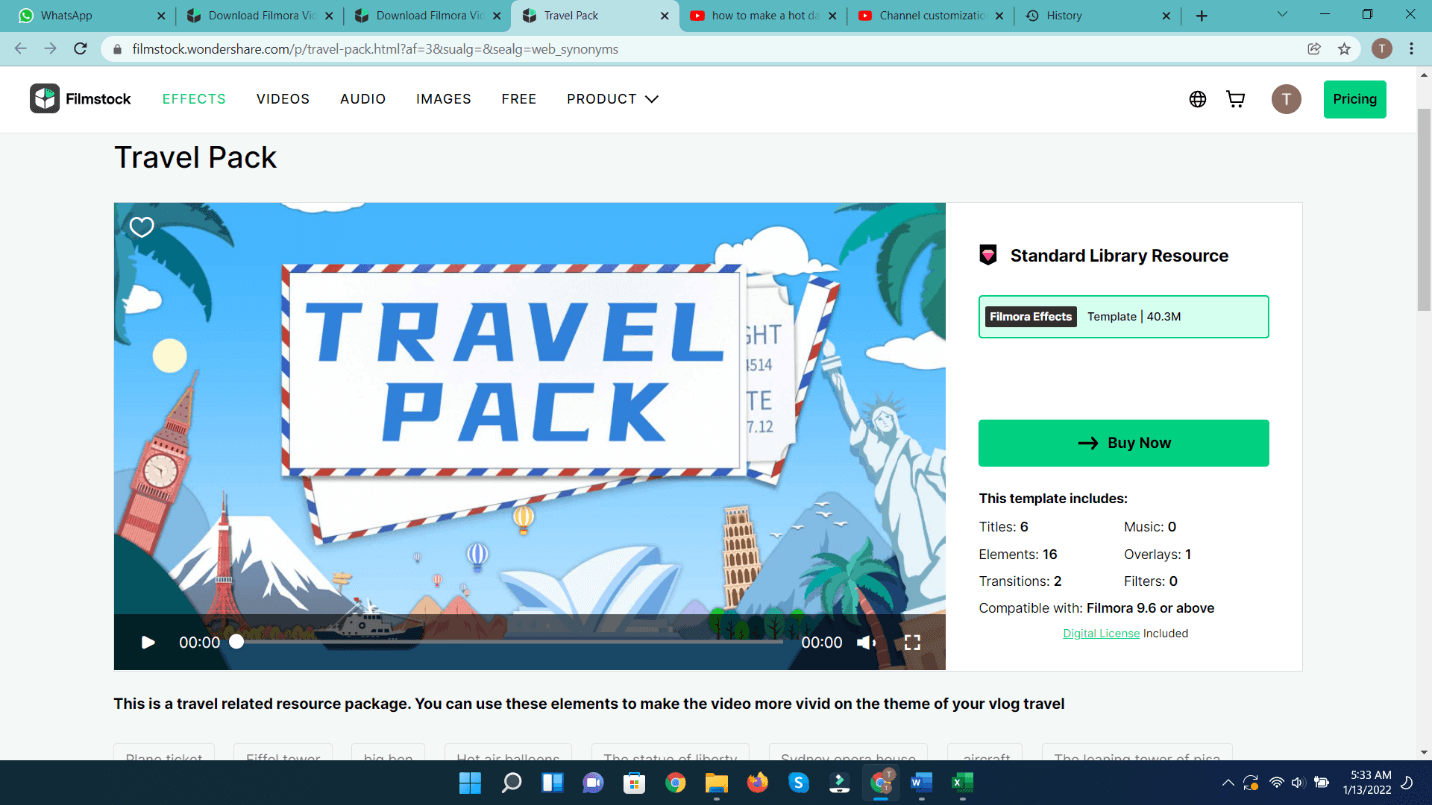 Making a fitness vlog? Or vlogging when jogging? Got some tips to share? Use this pack for that all-in-one perfect jogging pack! Check it out!
Unboxing a gadget you recently bought? Or reviewing it? This pack would be amazing to use for slick, modern effects designed for tech reviews and tutorials! Check it out!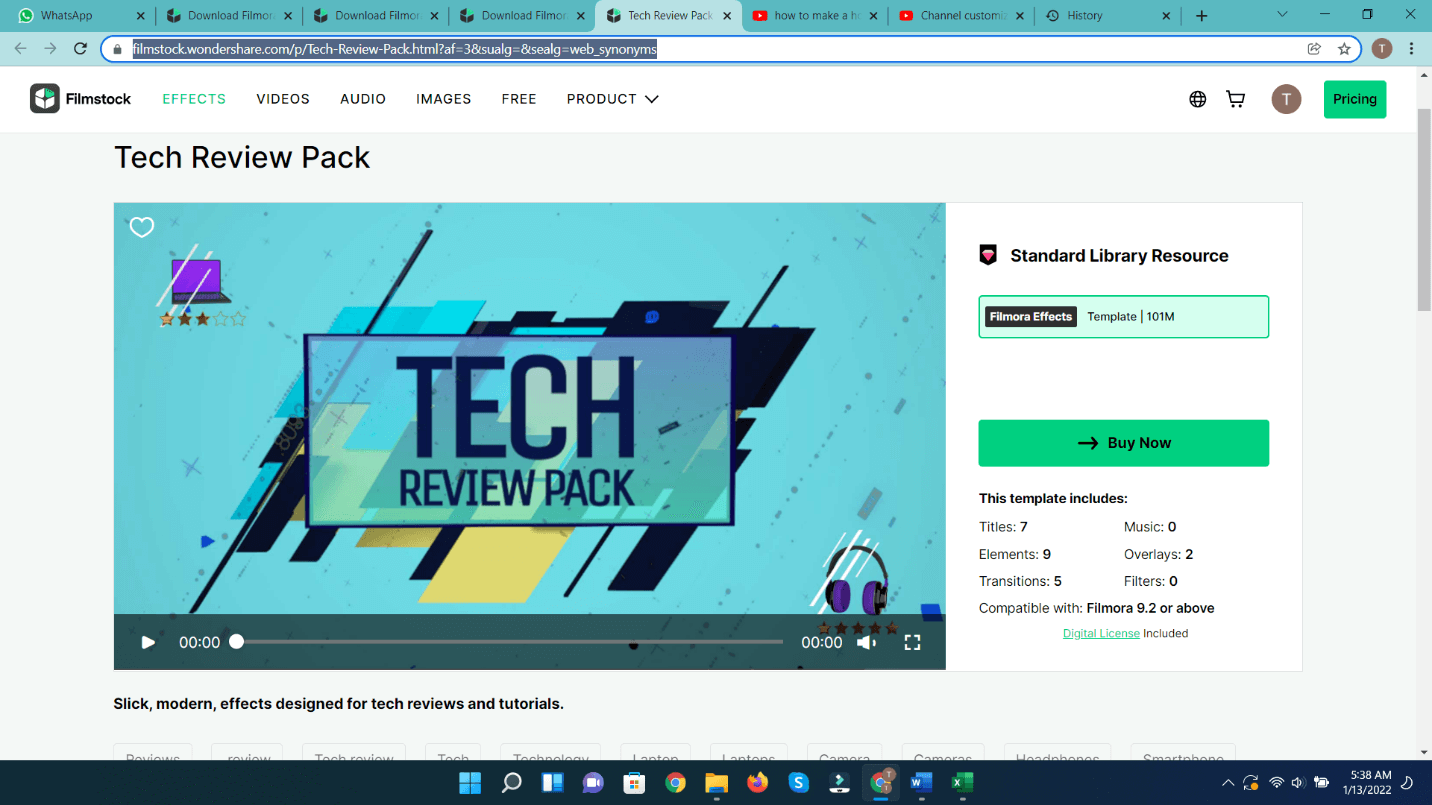 Making your "A day in the life of" vlog? Exciting right? Use this perfect pack!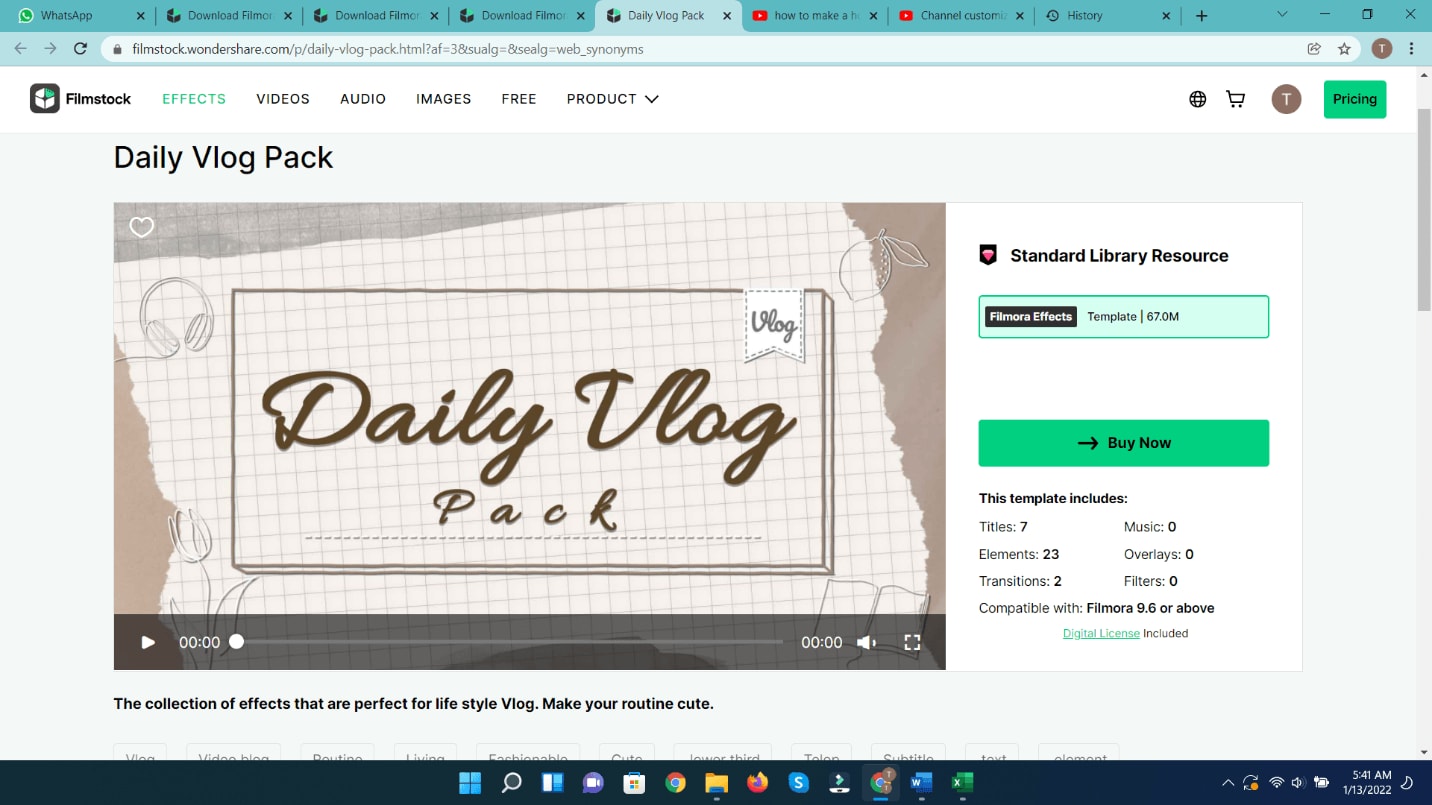 Part 3. How can you use these packs in Filmora?
Wondering how you can use these packs in Filmora? Here's a step-by-by guide!
You will not have to buy every pack if you have a subscription! Check the subscription plans for Filmora!
Step 1
Step 1: Find your pack on Filmstock, and download it!
Go to and find your desired pack; click on it to preview it. Once you're done previewing it, download it!
Step 2
Step 2: Open Effect Installer
When your pack gets downloaded, a mini window will pop up, click open effects installer and another window will pop up. This will show how long it will take for your pack to get installed into Filmora.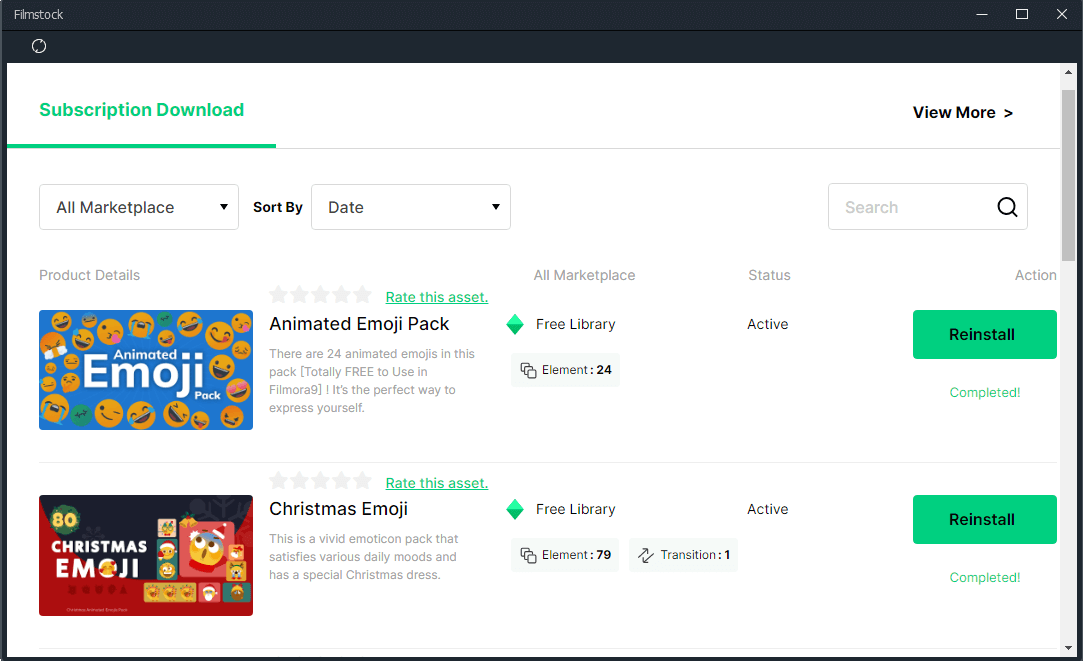 Step 3
Use the Pack!
Open Filmora, choose Filmstock tab under Audio/Titles/Transitions/Effects/Elements menu. This will show you the resources from all packs that you have downloaded! Open your pack and click on any to preview, drag and drop it to the timeline and enjoy!!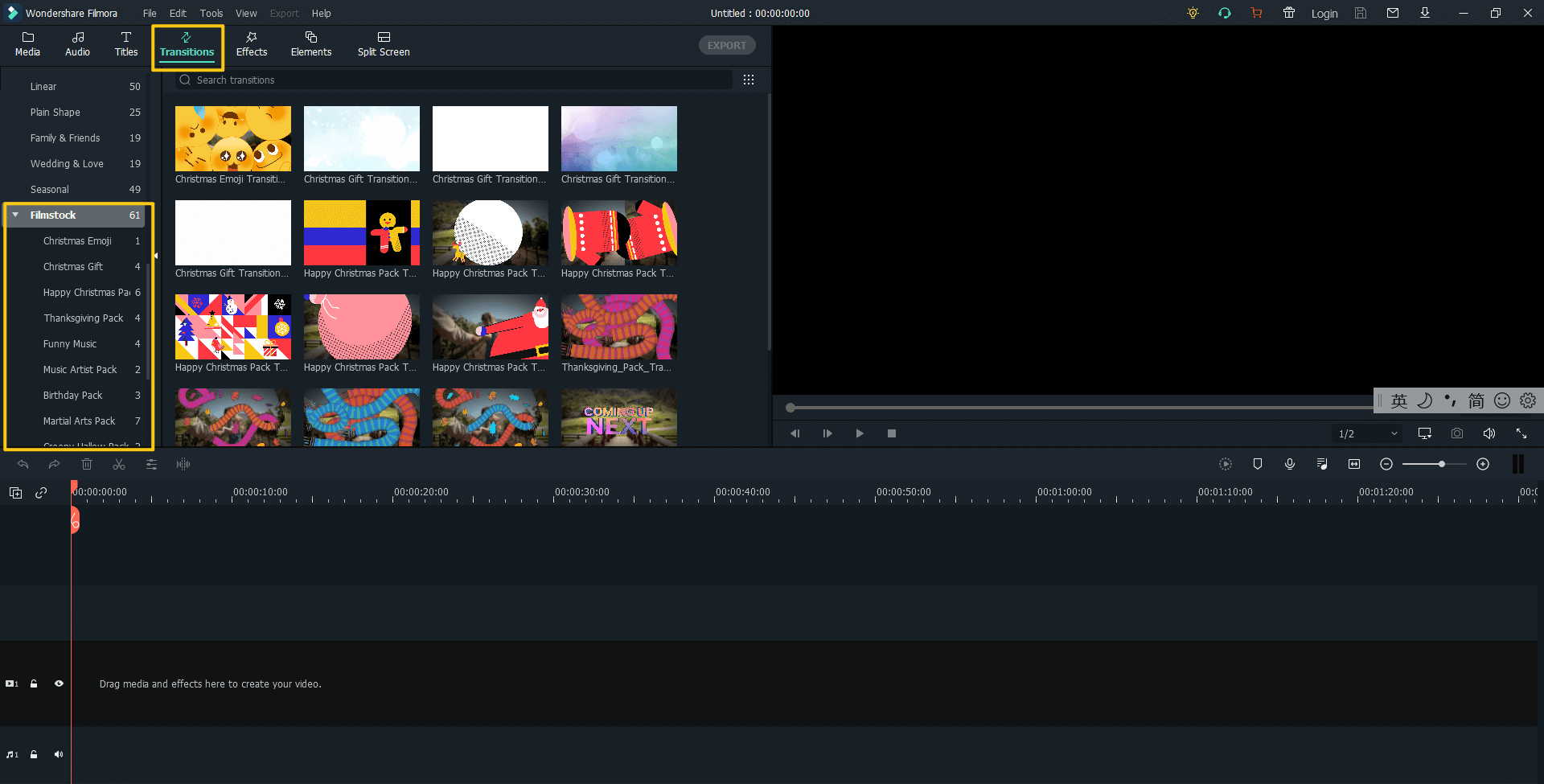 Filmora
Easy to use and powerful video editor for all creators
Filmstock
One-stop-shop for stock media including video effects, stock footage and photos, and royalty-free music and sound effects.
Yearly Plan
$99.87 $135.87