Are you in need of some good YouTube video ideas to inspire your creation? We've got you 101 best YouTube video ideas here, check it out and find the best one for your channel.
There are 2.24 billion users who log on to YouTube every month, and millions of these are logged in on YouTube every day. This is precisely why video is now contributing to the larger part of internet content available online. If you try to categorize the videos currently available on YouTube, you will end up with thousands of categories. There are many ideas to create trendy and outstanding videos. We have a list of the best 101 YouTube video ideas for your inspiration.
Part 1. Introduction and getting to know videos for beginners
So if you are a beginner on YouTube and you have just started your channel, you must be wondering what to put on as the first video and then go forward from thereon.
As it turns out, there are many ways you can announce yourself to the YouTube audience. How about these, for instance?
1. YouTube channel intro
Have you finished setting up your YouTube channel and want to upload your first video? Do the introduction of your channel, let them know why you set it up and what kind of content you will be adding.
2. Your "About me" video
Give the audience a glance into your life. Decide on how much to reveal and show them the person behind or in front of the camera.
3. Videos about your life
Show the audience how you live. Tell them how much you have achieved and learned. Give an audience chance to relate with you and have a perspective.
4. Videos about your work
Show them a well-decorated work desk, your favorite colleagues, and workspace building. If you are a professional YouTuber, that's even better.
5. Video about your home and personal space
Tidy up that room, open your front camera and give a sneak peek into your personal space. Include the wardrobe.
6. Your hobbies and skills
It is always a good idea to boast about what you are good at. Show them the better side of your face and activities that occupy your time.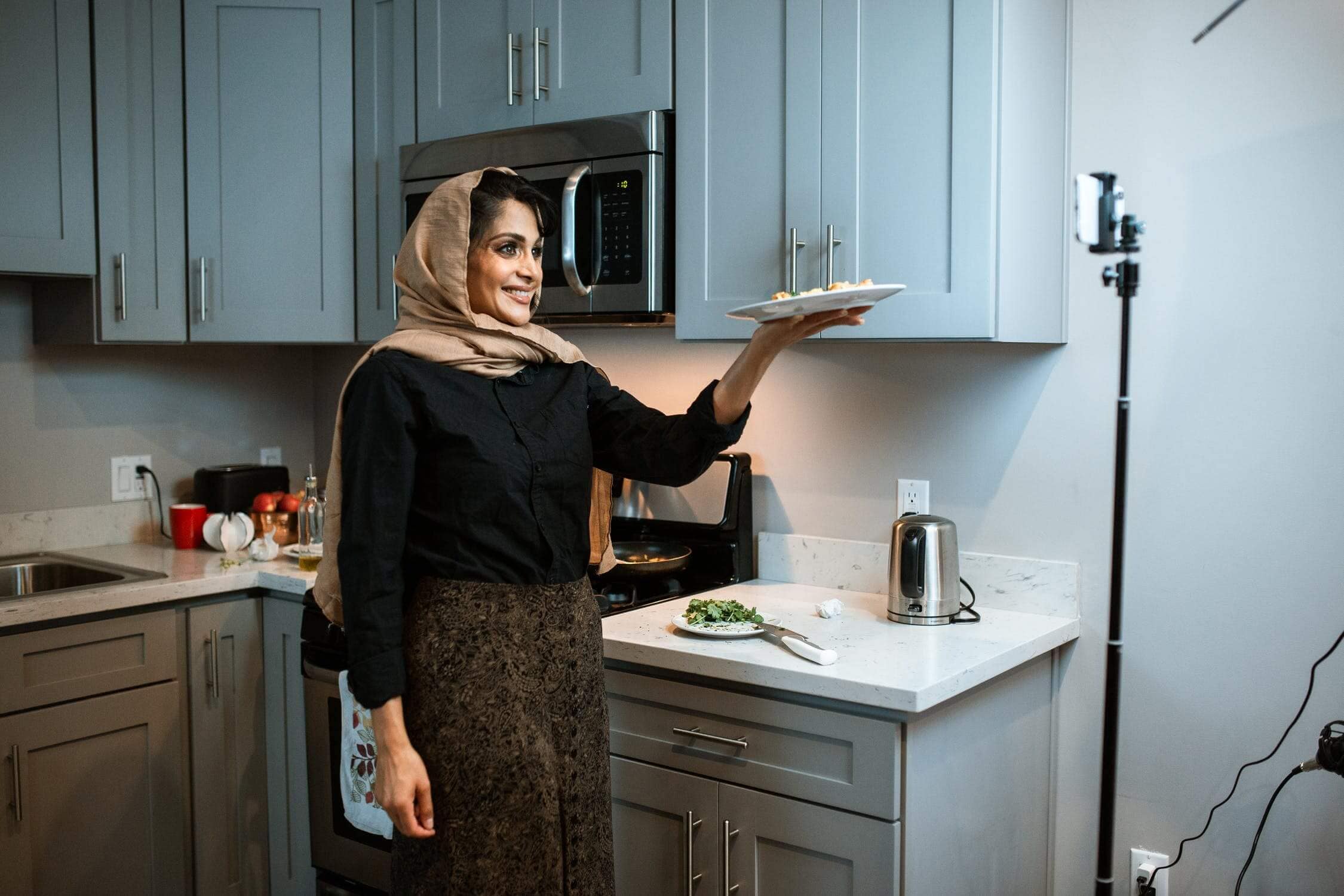 7. Interesting facts or pet peeves
What makes you unique? Is it something that you can do? What's your distinctive feature?
8. About your city
Give a tour around your neighborhood and city. Tell them if it's a great place to live and if yes, what makes it so?
9. Places of interest in your hometown
Show the places that could attract tourists or visitors. What are the nearby beaches, parks, restaurants, etc.?
10. Start a vlog
If you like blogging, you might want to consider switching to vlogging instead. Say what you want to write.
11. Share your opinion
Is there a hill you are willing to die on? If you share a certain opinion about some issue that relates to the masses, go for it.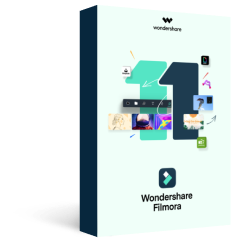 Wondershare Filmora - Best Video Editor for Mac/Windows
5,481,435 people have downloaded it.
Best video editing software for beginner and semi-professional, that comes with powerful editing skills like trimming, splitting, rotating, editing, etc.
500+ free special video effects to customize and create an awesome movie by yourself.
1000+ standalone effects downloading resources to make videos in all kinds of styles.
Record voice in real-time: you can have you voices recorded in realtime and instantly add them to the video files.
The software supports almost all available videos, images, and video formats. Besides, it also supports GIF files and 4K resolution videos.
Part 2. Product and service review videos for consumers
Very useful types of YouTube videos that you can create are related to products and services that are also accessible to most of the audience.
Show them all aspects of a product or service. Attract audience through information.
12. Unboxing videos
A very popular type of video that reveals an unmentioned object and gives a very intuitive promotional value.
13. Software reviews (early release)
Install an early release of hyped software and share your videos. Everyone wants to see how it looks before they download it.
14. Hardware comparisons and reviews
Compare laptops, consoles, and graphic cards. Show them which is better from the perspective of another consumer.
15. Service review
Avail a service and video record it. Let us see how it goes.
16. Your favorite gadgets
Have you tried many different headphones? Show them which is the best in what way.
17. Phone reviews
There is fierce competition among cellphone makers, and so many models are coming nowadays. Good idea to make a video about your new phone.
18. Product demonstration and operating manual
Especially great for products that could be a little technical to operate. Do you know how to do that? Please give a demo.
19. Restaurant and food reviews
Restaurant and food reviews open up another huge category of video types altogether. Use newly opened restaurants for the best chance.
20. Commercial advertisement
If you have a decent following and you can call yourself an influencer, you can approach brands to work for them commercially.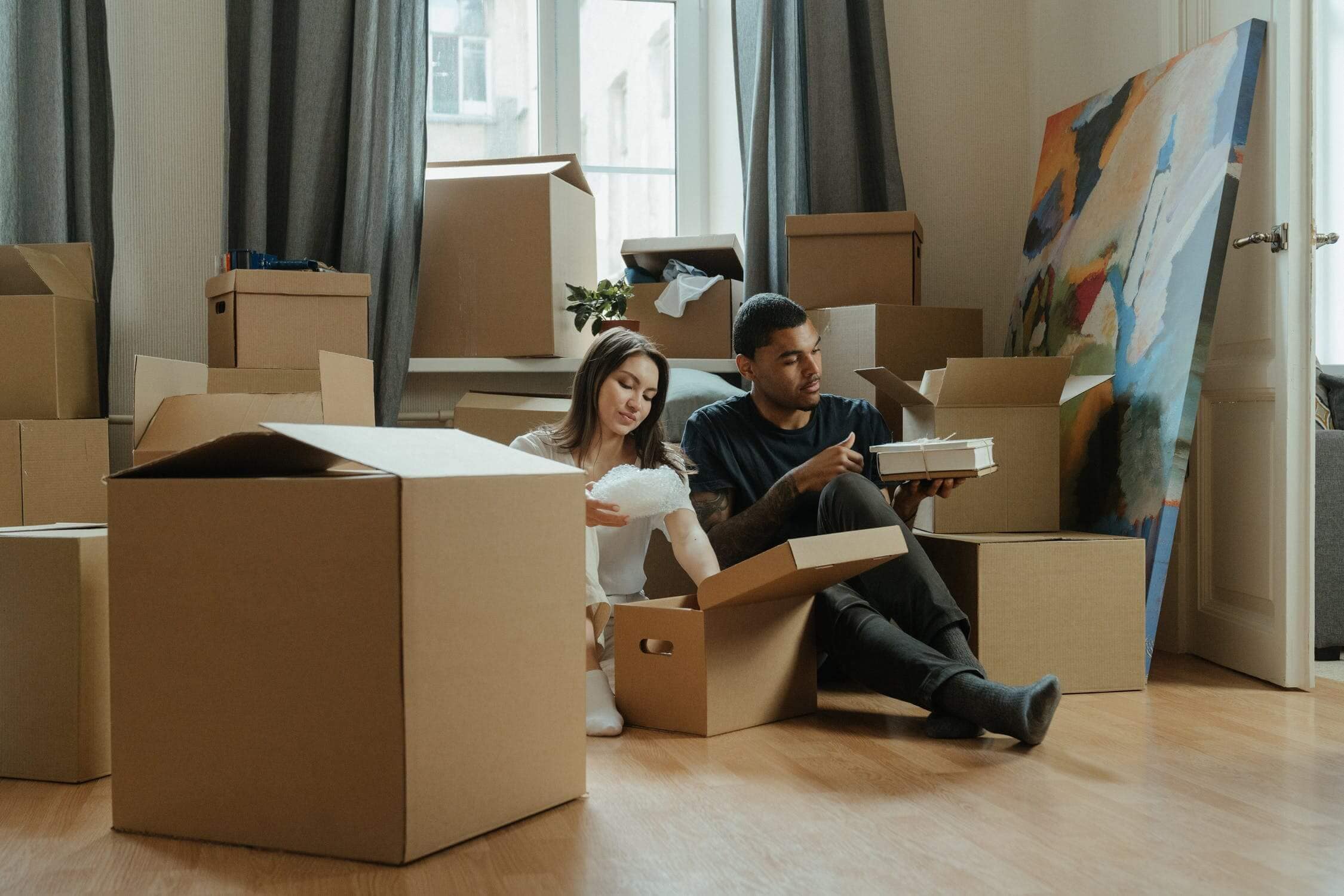 21. Test drives
Take a test drive your different cars and tell how the overall experience feels.
Part 3. Entertaining and funny ideas for making videos
Entertainment is perhaps the idea most commonly associated with online videos. Not only YouTube but the whole internet is full of videos based on entertainment and humor.
Pick from a variety of subtopics on entertainment to give a real charm to your videos.
22. Latest music and movie releases
If you have watched the latest movie or purchased a new record, tell the audience about it. Don't give spoilers.
23. Sports highlights
Did you watch the game last night? Maybe someone didn't make a highlight of it.
24. Your favorite sport team
If you support your local football team and maybe attend a few games, it is a good idea to show some love.
25. Player compilation
Just go and check out the number of videos about Lionel Messi on YouTube.
26. Myth Busters
Another popular video type on YouTube. You can show your knowledge on topics by debunking myths.
27. Prank videos
Very popular, especially if it's well filmed and real (or very, very well acted). Ensure that it is harmless.
28. Blooper videos
Have you managed to capture on your phone something which didn't go according to the plan? Share.
29. Parody videos
Do that funny Marlon Brando impersonation that you do.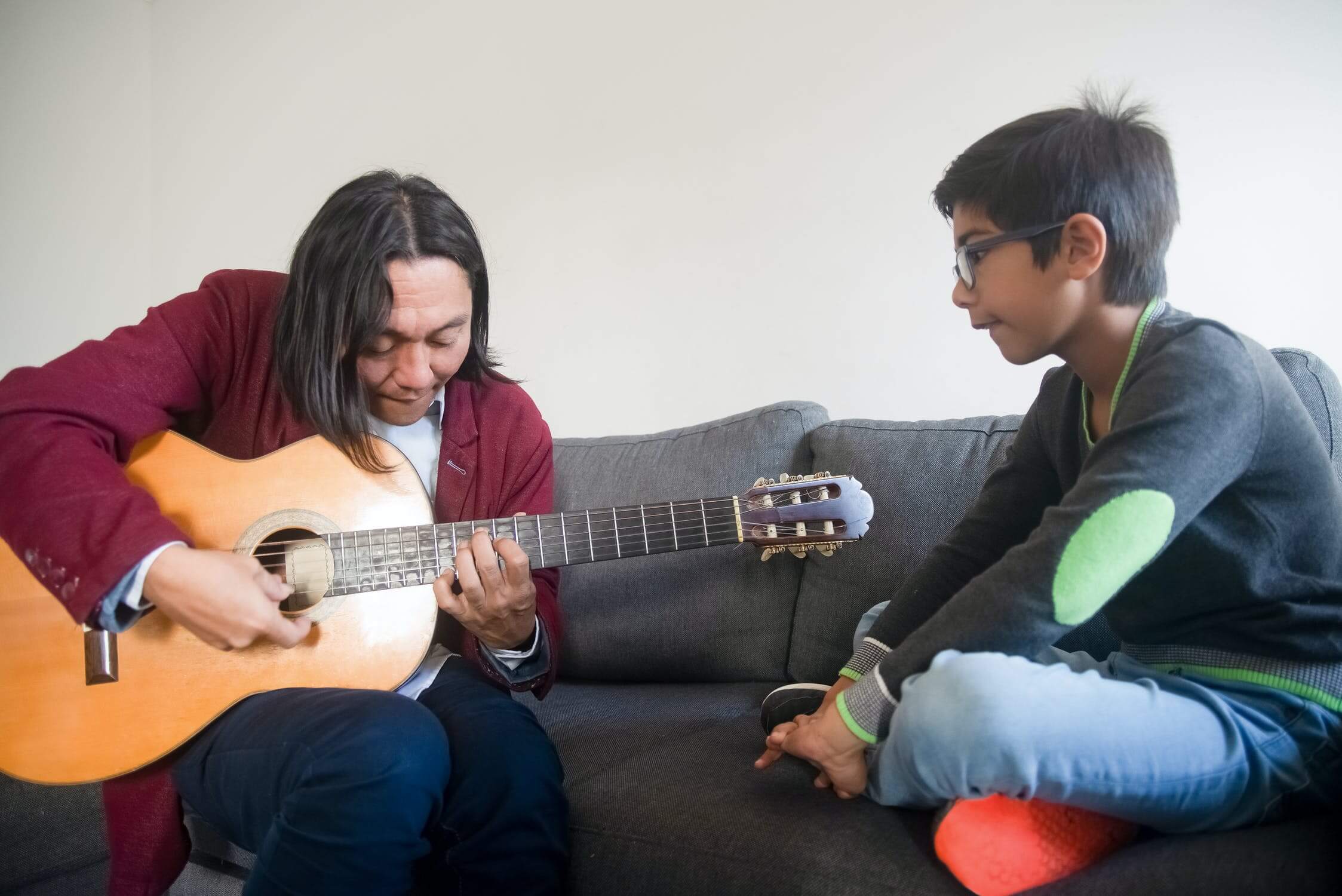 30. Do a stand-up
Let nothing come in the way of your inner comedian and the audience.
31. Do a funny review
Add some lightheartedness to an otherwise serious subject like a movie review, for example.
32. Draw along
If you are good with digital art or playing music, you can share your screen to give the audience some tips on making art.
33. Music instrument learning
Make tutorial videos on playing different musical instruments, if you are skilled with any.
34. Live music jam session
Record videos of your live music jam sessions and share them with the audience.
35. Lyrics music videos
If you can make some simple video edits, you can make a lyrics video very easily - it is also one of the more popular types after official music videos.
36. Karaoke music
Just upload a video with the karaoke music of your favorite song and share it with everyone.
Part 4. YouTube gaming video ideas
Gamers have been very active on YouTube. If you are one of us, you know that there are so many ways in which you can record videos based on the games that you play.
37. Livestreaming of a gaming session
Simply start live streaming through YouTube before you begin the game tonight.
38. Multiplayer gaming
Do you play with your friends in multiplayer mode? It makes live streaming even more interesting.
39. Games Walkthroughs and Tricks
Especially if you have mastered a certain game, you could help others with the walkthroughs and tips.
40. Preview early access
Some games with limited content are pre-released for the public. You can play it and share it with an audience that has not seen it before.
41. Game comparisons
Compare similar games, like, for example, Call of Duty and Battlefield. Tell them which one works for you.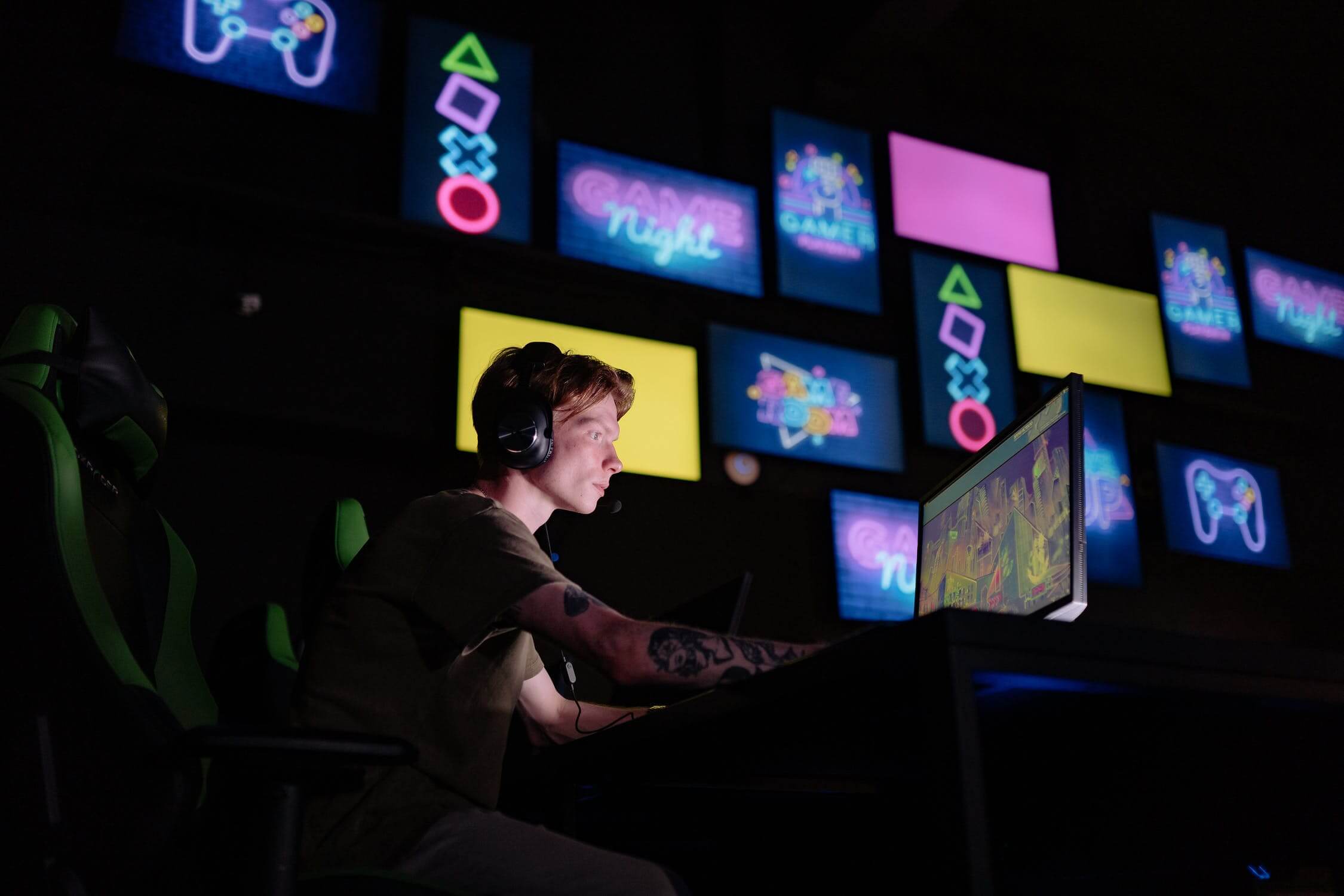 42. Play in tournaments and find new challenges
Share the video of gaming tournaments in which you participated.
43. Discover an easter egg in a game
Easter egg is something unusual incidentally found in a game.
44. Video game modding
Modding allows you to customize the game according to your needs which makes it unique and worthy to share.
45. Promote an indie game
Indie games are the type that is developed by individuals instead of corporations. Most people don't know how good these games can be.
46. Improving game performance tutorial
Show them how to finetune game settings to get the best experience out of it.
Filmora
Easy to use and powerful video editor for all creators
Filmstock
One-stop-shop for stock media including video effects, stock footage and photos, and royalty-free music and sound effects.
Yearly Plan
$99.87 $135.87
Part 5. Educational videos for YouTube
Most people like to learn how they did it back at school - by listening to it instead of reading. It is always preferred to watch and learn.
47. How-to and tutorial videos
Do you know how to repair a lawnmower? I bet some people want to know too.
48. E-learning
Some people have been developing comprehensive learning playlists which are extremely educative.
49. Online lectures
You can reach out to your students through your channel.
50. Subject deep-dive
For those with certified expertise in a topic.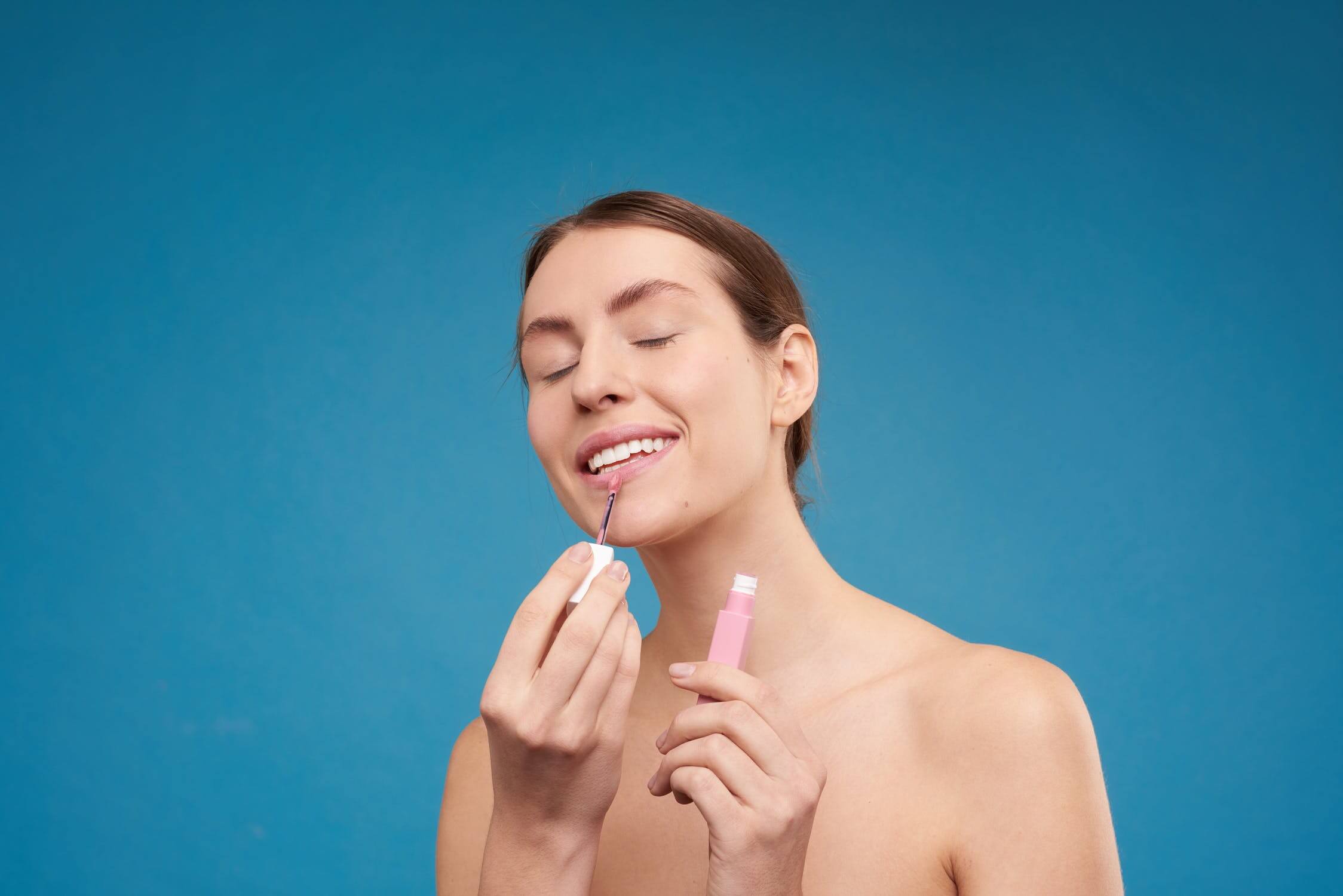 51. Teaching videos
Remote learning is quickly proving to be the way forward, and if you can teach something, it is another good idea.
52. Museum or art gallery tour video
When you next visit a museum, it would be great if you recorded it on your phone.
53. DIY videos
Another very popular category. As the name suggests, tell if you know how to do it yourself.
54. Interviews
Video record an interview and share on your channel
55. Documentaries
If you are a film or documentary maker, you can naturally share your projects.
56. Assembling videos
Similar to tutorials, you can show how to assemble a large machine, for example.
Prt 6. YouTube videos for children
It is no secret that YouTube has recently seen a sharp spike in the popularity of videos targeted towards children.
57. Educational videos for children
Make simple educational videos that have become popular lately.
58. Children music videos
Check out the number of views or subscribers on YouTube for children's content.
59. Toy reviews
If you have access to the latest toys, you can demonstrate or review them.
60. Funny children reaction videos
Cute snippets from your family video album make a very attractive video.
61. Cartoons and animated shows
This niche is intended for advanced animation designers. If you can do it, there is so much to do.
62. Virtual classrooms
Videos on the theme of classrooms appeal to children, especially during lockdowns.
63. New learning ways
As a school teacher, you can share your access to the latest learning ways to help parents.
64. Promote your kid's talents
If your kids have been learning a new talent, you can share it on YouTube.
65. Pets and wildlife videos for kids
Just like the funny children's reaction videos, you can add pets to the videos and share them on your channel.
66. Timelapse video for kids
Timelapse is a great idea to base your videos on. It generally appeals to both adults and children.
Part 7. Ideas to make interesting videos based on lifestyle
By giving your audience a deep dive into your life, you can decide from several ways in which you can plan and make your videos.
67. Your workout plan
Promote fitness by sharing your workout plan with your audience. It is always good to know, at least.
68. Your diet and meal plan
If you follow a certain diet plan, it is always an amazing idea to share it as a video.
69. Makeup tutorials
Everyone appreciates good makeup done in little or no time if you can pull it off, teach others how to do it too.
70. Styling tips
For those who follow a fashion trend and keep their style up-to-date, there is an audience out there.
71. Relationship advice
Give a piece of relationship advice and back it with your personal experience.
72. Yoga Videos
Just like workout videos, you can also upload your yoga and meditation sessions.
73. Food recipes
A popular category of videos on YouTube.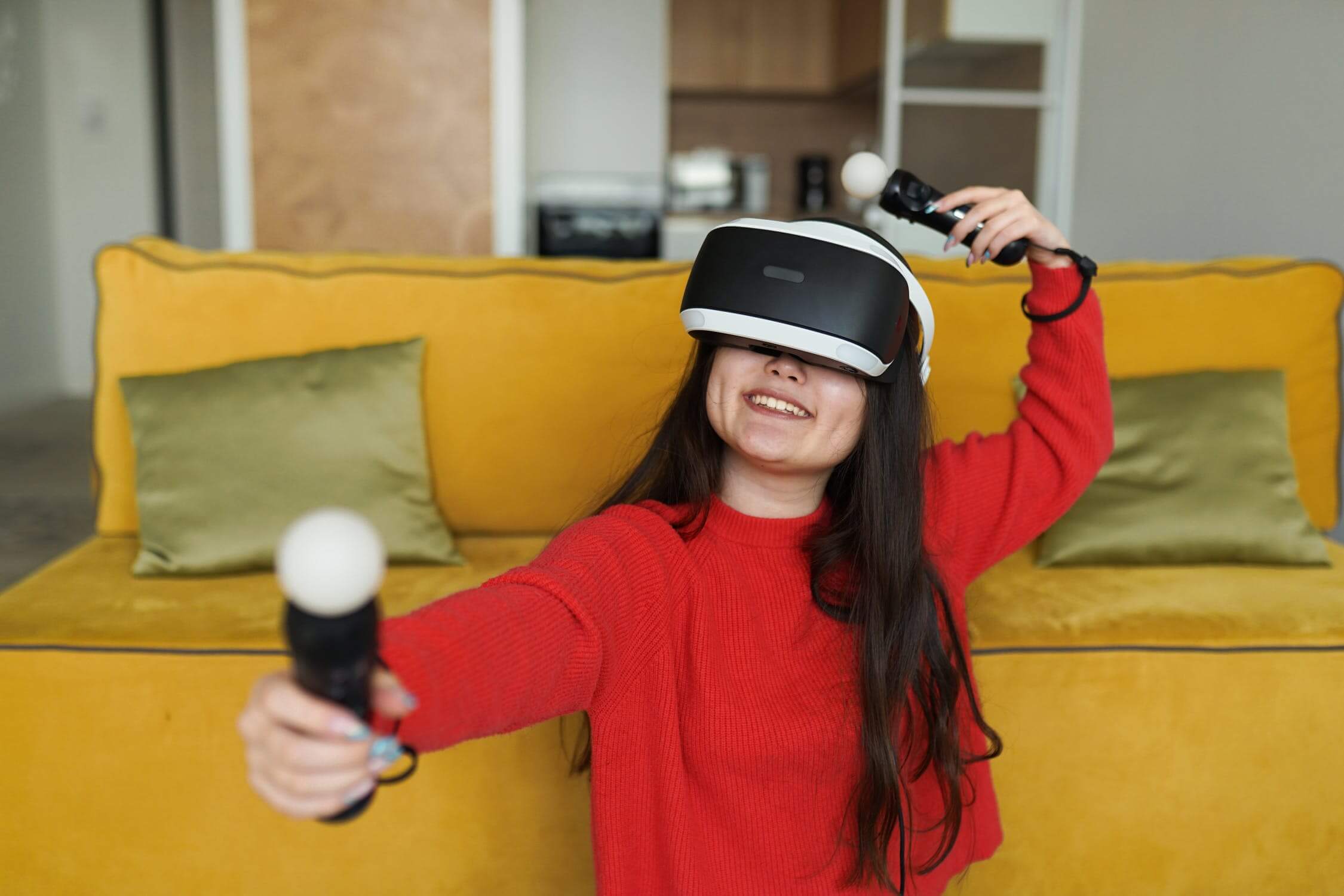 74. Your eating habits
Share the details about your lunch, breakfast, and dinner. Tell them the reason for the selection of food.
75. How to lose weight?
Works better if you have a personal story of weight loss to share with the audience. Very effective videos.
76. Wedding and event planning
If you are a professional or amateur event planner, you can also share advice and show around your events.
77. Road trip videos
When going for a road trip, it is a good idea to capture the experience on camera. It makes up for a nice video.
78. Motivational or inspiring videos
Share your inspirational life story and attract the audience by relating with them.
79. Personal investment
If you can, share updated tips for people to invest. You can broaden your scope as much as you like.
80. Life Hacks
When you have learned a way to overcome a common problem, everyone appreciates you sharing it.
Part 8. Videos based on current trends and viral content
The most effective way of staying highly relevant and posting videos that continue to charm your channel subscribers is to base your videos on what is happening.
81. Discuss latest rumors
Have you come across breaking news? Can you make a quick video on it?
82. World affairs
Inform yourself through reading and give a summary of what is happening around the world.
83. Humanitarian cause
Use your channel to raise awareness and highlight the humanitarian issues around you and share your opinion.
84. Environmental issues
Likewise, you can always highlight the environmental issues that are gaining much traction.
85. Celebrity gossip
If you closely follow what is happening inside Hollywood, you already have an idea about making videos.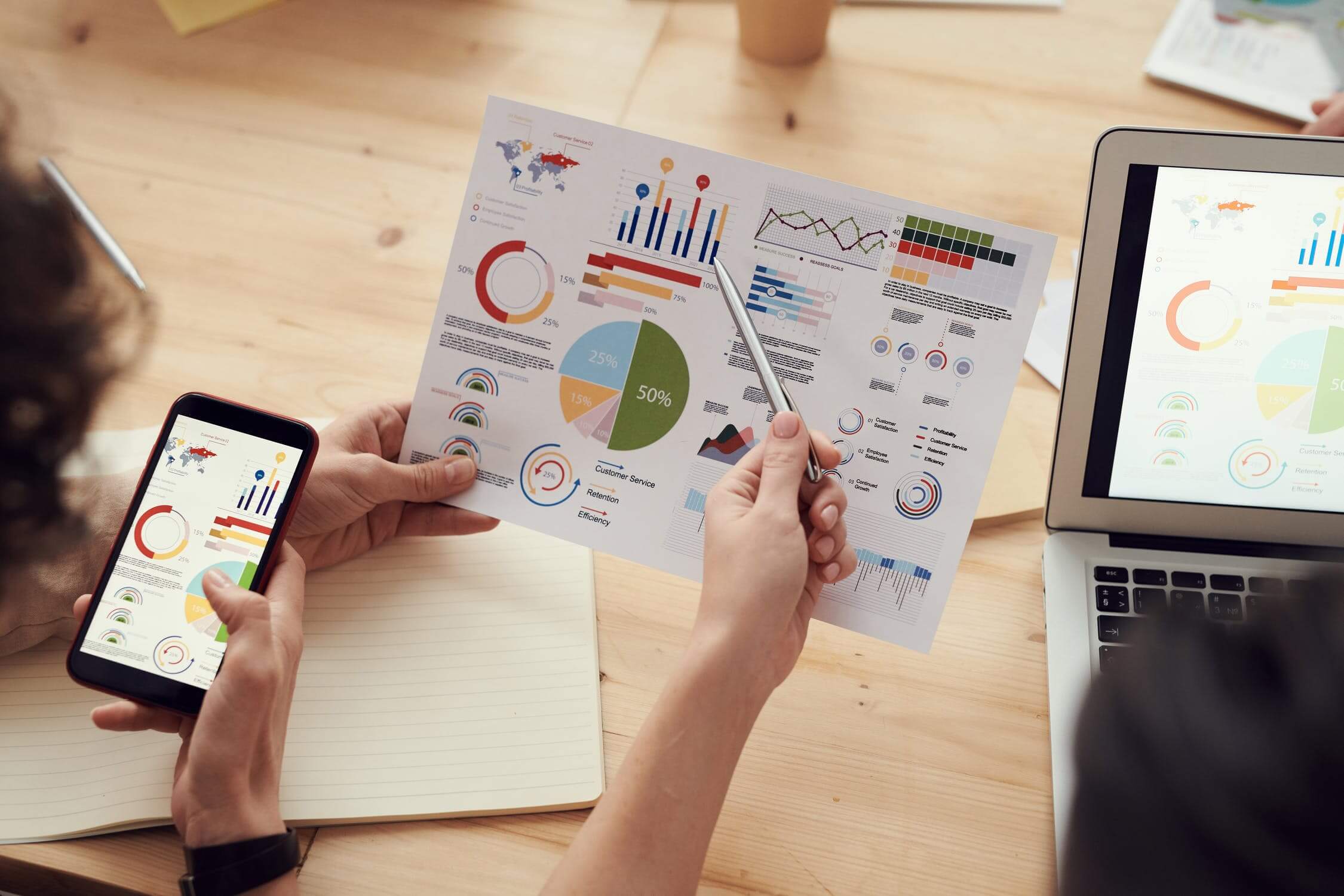 86. Online trends
Check out the latest trending videos on YouTube and get your inspiration from there.
87. Latest world events
If you have attended a large-scale event that was in the news, you can always talk about it and share your footage.
88. Videos on cryptocurrency and NFT
Videos on cryptocurrency and NFT are the hot cake nowadays.
89. Video challenges
Do you remember the ice bucket challenge? It might have faded out, but people have been doing similar challenges today as well.
90. Home and room designing trends
As an interior designer, your YouTube channel will be a perfect platform to display your skills.
91. Talk about upcoming movies, tv shows, and games
When you talk about the new releases, you can also discuss the upcoming movies, games, and tv shows.
92. Hype an upcoming event
If you are planning to visit an upcoming event, you can make a video, create hype and get more people to join you.
Wondershare Filmora
An Easy-to-use video editor software to bring your imagination to life! Let's create Inspired Storytelling Videos Without Limitation now.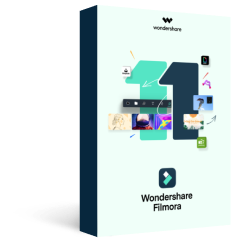 Part 9. Create video listicles
These are my favorite types of videos on YouTube. These videos use the script to give a list of best (or worst) ranking to almost anything out there.
93. Top 10 best role-playing games on PC
As a gamer, show your audience what you think of some similar games and which one do you think is better than the other.
94. Evolution of cellphones in the twenty-first century
Another type of listicle video is Evolution Videos. These videos show how far something has come along.
95. Top 10 more emotional movies of the 90s or all time
With listicle videos, you can change the parameters and hence differentiate between two similar video ideas.
96. Scary Halloween facts
Arrange different parts of the videos without numbering them for this simplified listicle.
97. Mistakes Videos
For complex procedures where this is a chance of failure at various steps, list down the mistakes that people can avoid.
98. Reasons Video
These types of videos are being used commercially by corporations, and it works as a decent marketing tool.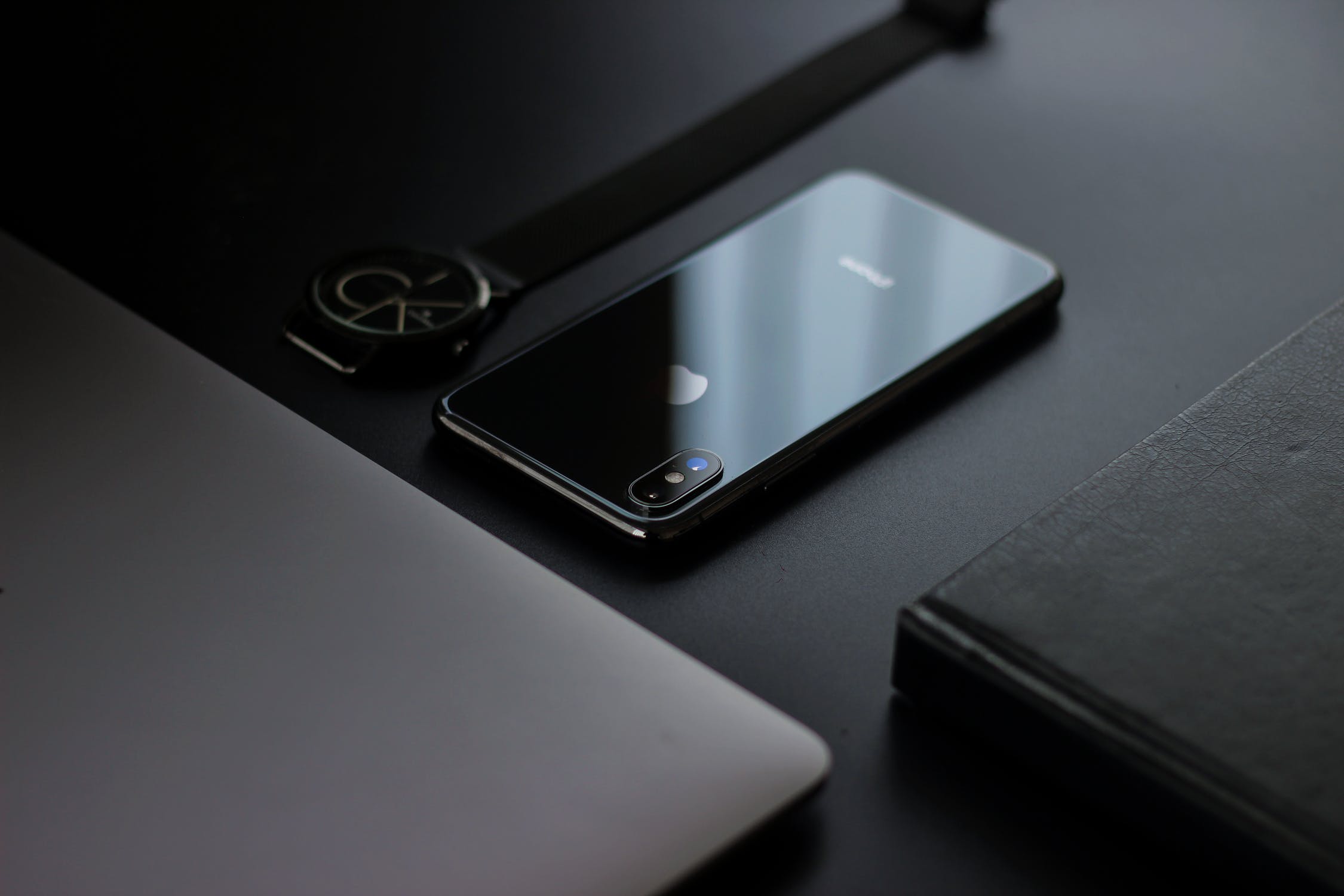 99. Top 100 Billboard hits of the 90s
You can also base your listicle videos on a list that is already available. That saves you some research and decisions.
100. Top 5 in-ear headphones released in 2021
As a consumer, you can use a list to tell the reasons why you are using a certain product. It helps people in specific searches.
101. Top 15 vacation spots to visit in 2022
Another popular genre to base your listicle video on is the vacation spots and tourist destinations.
Part 10. Frequently Asked Questions
How to grow your YouTube videos without showing your face?
If you do not want to show your face on YouTube, you can still create and upload different types of videos. You can do a slideshow, share your pc screen or stay behind the camera.
What should a beginner post on YouTube?
As a beginner, you should decide on the identity of your YouTube channel. This helps the audience in knowing what to expect when you click on your channel. Your videos, thumbnail, and description should be attractive.
How do you get 1000 subscribers on YouTube?
You should ensure that your content is based on audience preference. You can ask the audience to subscribe to your channel by giving them a reason to revisit. To do this, you will need to be able to add value to your uploaded content every time.