Google's Android and the popular Apple iOS are undoubtedly the leading Smartphone operating systems in the market today. However, Google's Android mainly due to its low maintenance cost among other influential factors has managed to become the most popular of the two controlling approximately 70% of the available market share. Most iPhone devices are also a little expensive as compared to Android devices, making it a challenge for most people to afford them. This article is a must-read for users who secretly admire the iOS simple and sleek interface, but can't afford to purchase iPhone (iPhone 7) devices for one reason or another.
Discussed below are the top 10 apps that can be installed on an Android device to give your gadget the much desired iPhone look at no or little cost. Here are 10 Apps to Make an iPhone Style for Android. Kindly note that although there are various alternatives to the keyboards, lock screens, launchers among other functions performed by the apps below, the selected combination performs best without any notable issue.
Top 10 Apps to Make an iPhone Style for Android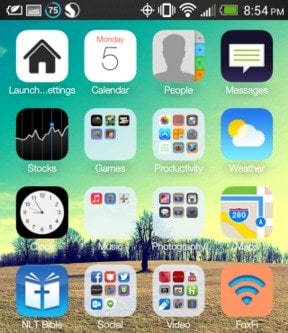 1. iLauncher
iLauncher which retails at $2.56 is a unique android that perfectly emulates the iPhone default homescreen. The smooth, beautiful and elaborate launcher, whose actual size is 3.4 MB, requires android 2.3 or later to run. Apart from fully emulating the iOS homescreen, the iPhone style Android application also supports a variety of themes of various launchers, including the Go Launcher, Nova Launcher, and Apex Launcher as dedicated icon packs.
---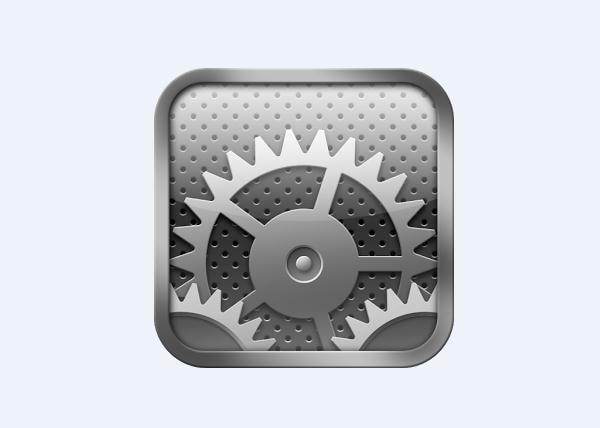 2. iSettings
The iSettings iPhone style for Android app is an amazing Android settings screen that resembles the iPhone Settings page. iSettings whose retail price is $0.99 and has an actual size of 322kb requires Android version 2.1 or higher to run. Some of the iOS settings you are able to access using the app include GPS, Bluetooth settings, Wi-Fi settings, system settings, application settings, data settings, brightness among others.
---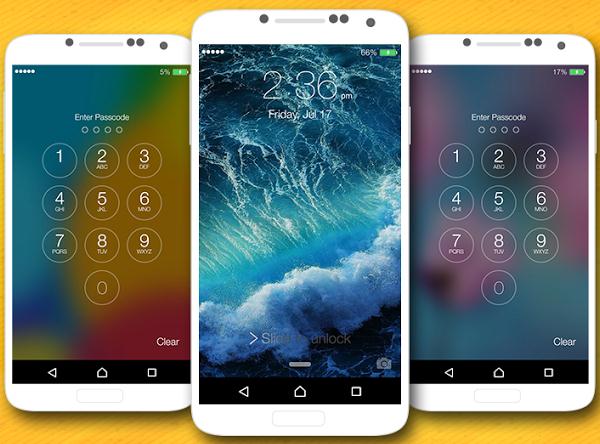 3. iLocker
The iLocker Lock Screen OS 9 Android app is a unique mobile program that allows users to lock their Smartphone screens with iPhone based interfaces and security features. Users can easily slide to unlock their phones with unique sounds and animation as well as set passwords or device pins for further privacy and security. The camera lock screen feature is also supported with the ability to easily change wallpapers. Android 3.0 or later is required.
---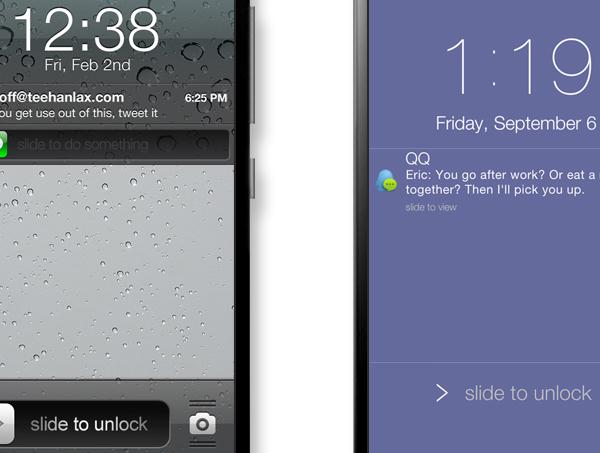 4. Espier Screen Locker 7 (Alternative)
This free, simple and easy to use yet beautiful iPhone style Android app provides a unique iOS 7 style to lock and unlock one's Smartphone's screen. A dedicated sliding to unlock feature is also offered with the option of setting up a device administrator password for maximum security. Espier Screen Locker 7 (Alternative) also makes it possible to show real-time onscreen notifications when the gadgets are locked for easier interaction.
---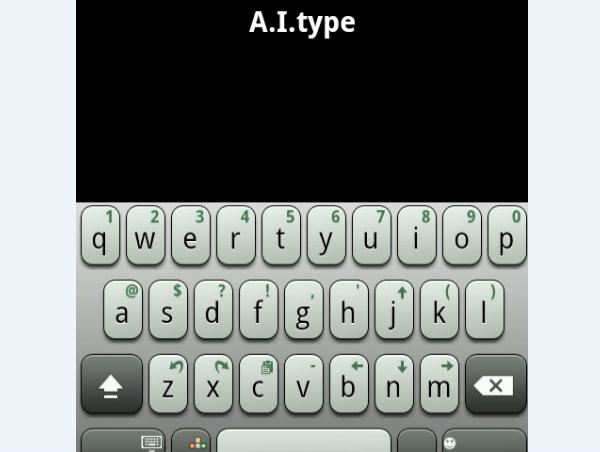 5. A.I. Type Keyboard
A.I. Type Keyboard is an iPhone style Android text and emoji input app that resembles the default iPhone keyboard. It is considered to be the smartest and most personalized Smartphone keyboard for handheld devices having over 40 million worldwide users. Apart from allowing the user to type even better and much faster, A.I. Type Keyboard provides users with the ability to personalize and customize their keyboards as they prefer. Premium users are provided with additional features like text prediction, word correction, emoji, stylish swiping and word completion. It is vital to understand that premium features provided to free users will expire after 18 days of use.
---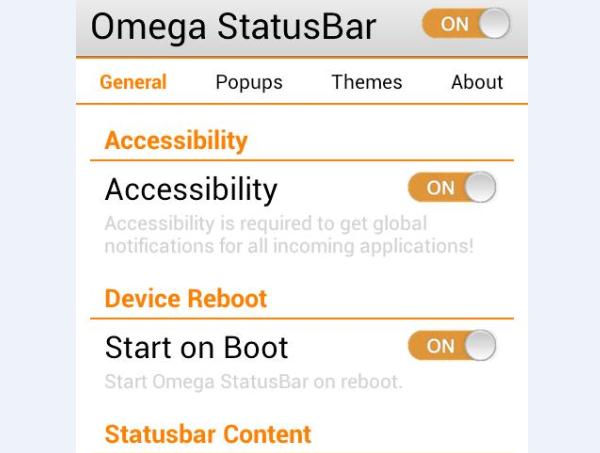 6. Omega StatusBar
The Omega StatusBar is a custom status bar that provides a similar experience to the iOS interface. The amazing program allows users to control and manipulate the feel and look of their status bar to resemble that of iPhone devices. Another added advantage is the fact that users are not required to root their device to benefit from the app. Omega StatusBar provides an even better and stylish alternative to old device notifications and indicators. The app, whose size is 1.1MB, requires Android 2.1 or higher to run. All the paid features offered to free users remain without expiring, but those who wish to promote the app developers can purchase the app at a one-off fee of $1.29. The multifunctional app supports a variety of stock notifications, including GPS, Bluetooth, sound, calendar, SMS, email among others.
---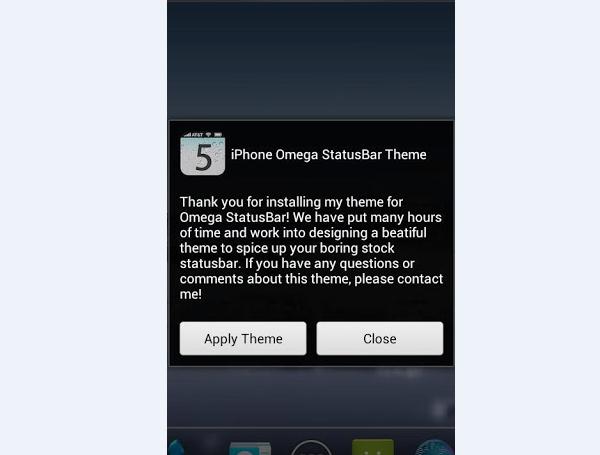 7. iPhone OSB Theme
The iPhone OSB Theme which is compatible with the Omega Status Bar described above provides the latest stylish iPhone status bar on all installed android iPhone themes. iPhone OSB Theme which is a free iPhone style for android devices has the ability to transform any default stock status bar into an elegant and beautiful theme fully resembling the iPhone icon's layout and status bar. The only vital thing to remember is that the Omega StatusBar is required in order to use the iPhone OSB Theme application.
---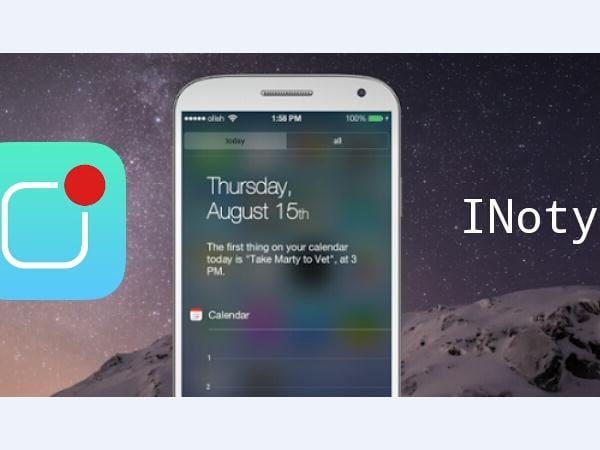 8. iNoty
The stylish iNoty app provides Android users with a dedicated iOS 7 styled notification centre on their handheld devices. The iPhone style Android app has a size of 2.1MB and requires android 2.3 or later to run. The unique status bar replacement feature provides additional notification counts and translucent status bar when used particularly within the iLauncher app.
---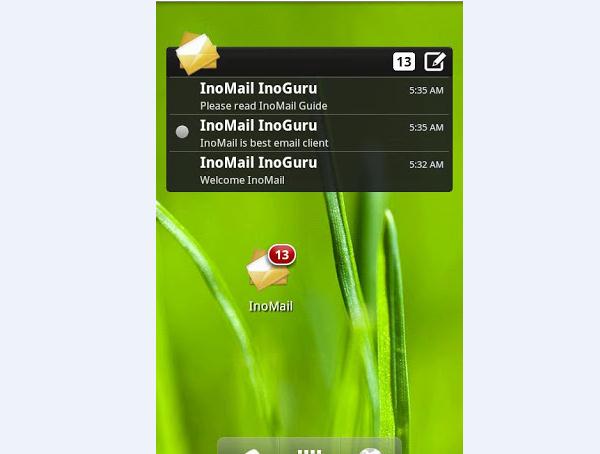 9. InoMail E-mail Client
If you are looking for an effective email client that resembles and works just like the iOS iMail app, then InoMail E-mail Client is the right app for you. The app provides wealthy textual content that modifies the conventional HTML making emails appear stylish, formal and eye catching. The model shades and fonts used also play an important role in grabbing the user's attention. Users can easily add email attachments and store all other incoming attachments in their memory cards to save storage space. There are various available colored themes to choose from including black, silver, blue, and crimson among other colors.
---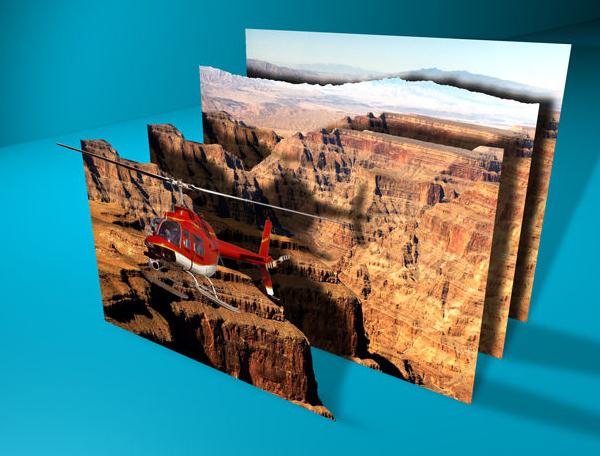 10. Parallax 3D
The Parallax 3D mobile app enables android users to experience the iOS7 like special Parallax effect right in their Smartphone's' home and lock screen. The developers insist that the app even manages to outshine the default iPhone parallax background effect. Users can also download one of a kind, unique wallpapers that are hard to find as they are doubled with multi-layered backgrounds. The app whose size is 20MB can be used on android devices with an operating system version of 2.3 or higher.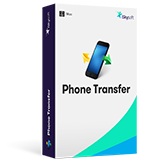 Download iSkysoft Phone Transfer to Transfer Data Between Android and iPhone
iSkysoft Phone Transfer - Cross Platform Transfer, Risk-free and without Losing Quality
It supports to transfer data between 3,500+ phones and you can complete the progress in few clicks.
iSkysoft Phone Transfer provides you one hundred percent of the safety guarantee for your phone files.
You can transfer Android, iPhone or other phones data to Mac or Windows computer with this program.