Download iSkysoft Phone Transfer to Transfer Data Between Android and iPhone
An emulator is a tool or more specifically a platform that allows you to simulate an operating system on your computer without the need of a specialist device. This means for example, an Android emulator allows you to run the Android software on your computer.
In this way you can easily work on the Android platform without the need of any additional hardware. It is a virtual mobile on which you can test various applications for Android. However, there has also come Android emulator for iPhone (iPhone 7 and iPhone 6S).
An Android emulator for iPhone simply allows you to run the Android software on your iPhone Platform. Therefore with such an emulator, you can enjoy the experience of both the iOS and Android.
Android Emulator for iPhone and the World of APIs
Android emulator iPhone are without doubt an amazing technology. You can take advantage of both Android and iOS at the same time. This also means that with proper API's, you can very skillfully inter-connect the applications of the two platforms together to perform certain tasks.
However, before we can get into what emulators are and how many of them are available today, it is worthwhile to know as to what these emulators let you do. Although it is mentioned earlier that mobile emulators provide you the capability of running applications on any mobile platform without the need of a special device, running and testing applications is just one aspect of mobile simulation. Since mobile emulators can provide the opportunity of running a virtual mobile on your computer. You can test almost anything related to apps, websites, core features etc. right on your computer screen. Also, as stated above, there are many API providers today that offer genuine API's to perform various tasks using the features and capabilities of other applications.
So for example, you can make and test an app on a mobile emulator, which shows you the postcode of any city you enter. In order to make the app display the postcode of any city or address you enter, you will be needing the Geolocation API to access the Google Maps app. Therefore, with mobile emulators and proper APIs, you can create new technologies and can add more value to the product. Due to these reasons and more there has been an increase in organizations that have come to be known as API providers. One of them is discussed below.
---
Page2Images
Page2Images is an API provider for website screenshots that will allow you to have screenshots of websites that keep updating themselves. However, Page2Images also provides mobile emulator. This mobile emulator can be used to see how the website screenshots look on your mobile and how do they work.
As it was discussed earlier, organizations such as Page2Images allow users and developers to tap into the central value and resources of a company and thus create disruptive technologies.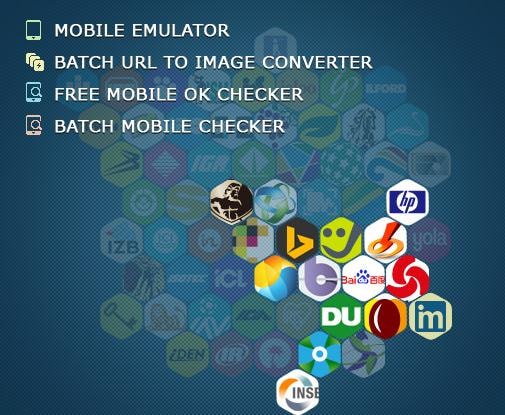 ---
iAndroid and Jailbreaking the iPhone
There is more that is going on in the world of Apps than you can imagine. A number of developers and users have found the way to break into the iOS system and do things that is not originally allowed by Apple. Such a process is known as jailbreaking.
This means if you jailbreak your iPhone, you can use apps that are not available on App store or not approved by Apple. iAndroid is just another app that allows you to jailbreak your iPhone and gives you the ability to run an Android emulator on your iPhone. So now you can have the stylish looks of the iPhone along with the diversity of Android.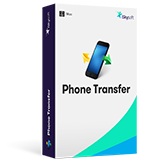 iSkysoft Phone Transfer - Cross Platform Transfer, Risk-free and without Losing Quality
The software supports the newest phone version including Android 5.0 and iOS 10.
It supports to transfer file between 3500+ phones, and only needs few clicks to complete the progress.
You can also transfer phone data to Mac and Windows computer easily.
It is easy to transfer iTunes and iCloud files to Android phones with the help of iSkysoft Phone Transfer.