Android File Transfer software is an application developed to help Android phone and tablet users easily manage, sync and backup their Android data. It is also used to browse and move files between an Android device and Mac or Windows. This software however may not be efficiently and effectively the best and safe application to transfer files or data for Android users. In fact, some Android users who have used this software have confessed to have had issues with it and even at the extremes, the Android File Transfer fails to work. Here is the comprehensive tips and tricks on using Android File Transfer.
Part 1: How to Use Android File Transfer
Where to Download Android File Transfer?
You can free download Android File Transfer on Mac or Windows by visiting the official site: android-file-transfer.com.
How to Use Android File Transfer
The first step to using this file transfer involves downloading it and installing the software to your applications. Once you have it, you need to follow the following procedure in order to make use of the software.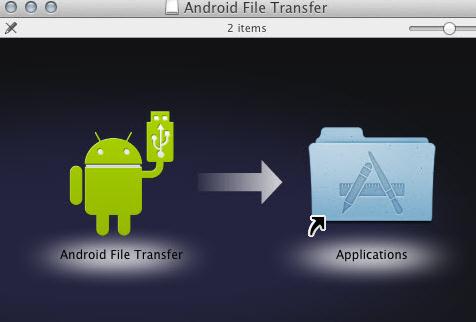 Step 1: Using the USB cable that came with the Android, connect the Android to the Computer Mac or Windows.
Step 2: Double click the Android File Transfer displayed on the Mac or Windows to open it. This is only applicable when using it for the very first time. Subsequently, the software automatically opens once you do the connection.
Step 3: Browse the data, folders or files on your Android device that you may want to transfer. You can then copy and move files or even delete between the two devices as you deem fit. For more details, click the Help button to learn more about this transfer application. It works in Android devices (Android 3.0 or later versions)
---
Part 2: Troubleshooting on Using Android File Transfer
There may may be cases where the Android File Transfer fails to work and all you read as the user are error messages informing you of some hurdles that need to be crossed over for the software to work and help you transfer files. In most cases, the Android File Transfer fails to work because of the following reasons:
1. USB cable does not or fails to support the transfer.
Ensure that the USB you are using is the one that came with the Android device because not every USB cable supports Android file transfer.
2. The device is not set up or allowed to accept files or data via a USB.
Enable File Transfer on Your Android Device. This is a very vital step that must be done if the Android File Transfer software has to work for you. Most Android users rush to connect without doing this and then immediately complain of the software not working yet they have not enabled it in the Android device. To enable USB file transfer to support the transfer, go to the settings > storage > Tap right on the three dots located on the top right corner of the screen > Tick the box next to MTP
3. You have another problem when the Samsung's Kies Transfer software installed in your device.
Uninstall the Samsung's Kies Transfer or any other transfer software that might hinder the Android File Transfer from working.
4. Your micro USB port is faulty or broken.
Check and fix any problem on the micro USB port.
5. The software might not be fully installed or might have been altered and subsequently damaged by viruses or malware in your devices.
For fake or partially installed software, ensure that you download the Android File Transfer from their official page or website and install it fully without skipping any step. Also, scan for any viruses in your devices to ensure that the applications are not altered or damaged.
These are the most common issues that most Android File Transfer users complain about. If however you feel that you are still troubled, not safe and the software is not working best for you, there are other best alternatives that can help you perform your tasks safely, faster and get a 100% transfer of your files or data without any damage or errors occurring.
---
Part 3: Android File Transfer Alternative for Mac and Windows
If even with the above mentioned guidelines your Android File Transfer still gives you a trouble and you can't do your work, take heart and count yourself lucky. Here is the best solution to having all your transfer problems solved and above all, you are assured of safety and the job is just a 1 click task and within seconds you are done.
The best and highly recommended Android File Transfer alternative for Mac and Windows is the high quality, easy-to-use and professional MobileTrans for Mac (or MobileTrans for Windows). It is a smart and very safe software to use for Android file transfers. You can use it for your Android to other phone or to Mac/Windows transfer. More feature as below.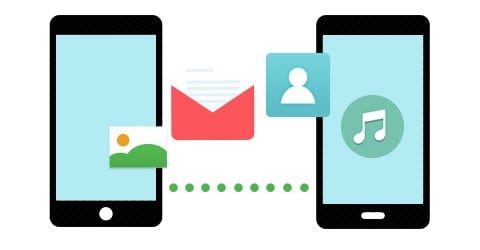 Phone to phone transfer of files between Android, Blackberry, iOS and even Nokia Symbian.
Safe backup for your phone data and even restore data backup from iTunes, iCloud backup and Samsung Kies backup.
Permanent erase of phone data for privacy of your information.
Simple steps to transfer Android data to Mac
Step 1: Install and launch the phone transfer
Free download the Android File Transfer alternative for Mac or Windows. Then you can easily install it on your computer with the help of installation wizard. And launch the program and go to the main interface. Now click the "Back Up Your Phone" to access the transfer mode.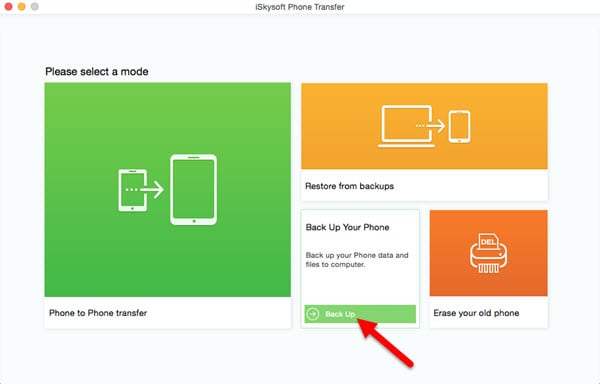 Step 2: Connect Android device to Mac
In this step, connect your Android phone to your Mac. And you will have your phone information on the program interface.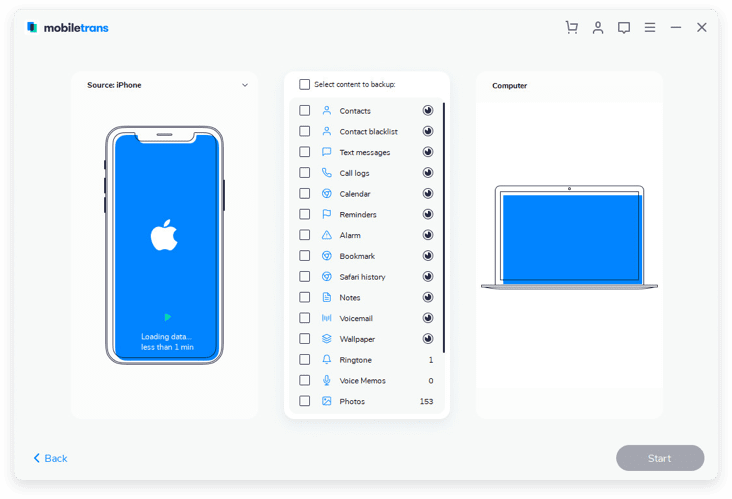 Step 3: Transfer data from Android to Mac
Lastly, choose the files you want and click "Start Copy" to transfer data from Android to Mac.