The joy of making a video call from Android to iOS and vice versa is unexplainable. As people are using different gadgets with either Android or iOS as the platform, there was the need of the hour to have applications that allow video calling between the two operating systems irrespective of the devices that one uses. Several applications bridge the gap between Android and iOS video call. The following is the list of the applications that allow you to make Android to iOS video call for free.
How to Make Video Call from Android to iOS
Method 1: Skype
Skype is the leading video chat application and cross-functional program that connects to any device from any device. It means you can call to anyone on your contact list from your Android device, Windows PC or phone, Mac, or iOS device to Android device, Windows PC or phone, Mac, and iOS device.
A no-nonsense app, Skype, handles all your requirements with ease. Additionally, the application has different payment options, which can be useful if you are calling your friends and family members residing internationally. With easy to use interface and well-crafted privacy system, you can expect a lot more than you could think! All you would be doing is downloading the application to the Android device and iOS device. You can sign in with different user IDs on both the devices. You can invite each other through mail, which will help you to add each other to the contacts list. Once done, you can begin video chat with each other irrespective of the device!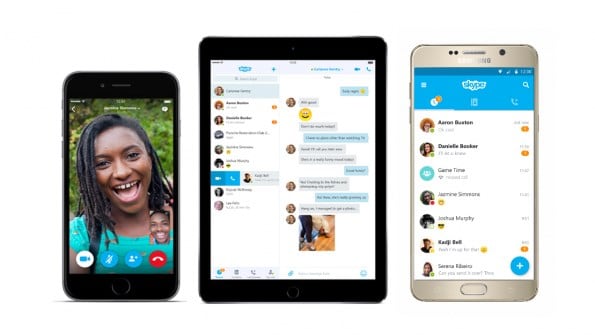 Method 2: Facebook Messenger
Facebook released its video calling feature with the service available in most of the countries. One can access the feature through the Messenger app and is free to use. The best part of the application is its cross-platform connectivity. The application establishes a connection between Android and iOS, allowing users to take advantage of the feature with ease. Additionally, the app has several added features, which is sure to give a lasting impression for a user. The only downside of it is that both the users require a Facebook account.
Users have to download the Facebook application onto their Android and iOS devices. They can create a new account or login with existing account. Once done, they can search for their friends, or family members, or even colleagues, and add them to the contact list. Once accepted, you can begin using the video calling feature through the Facebook Messenger app along with added features embedded into the program.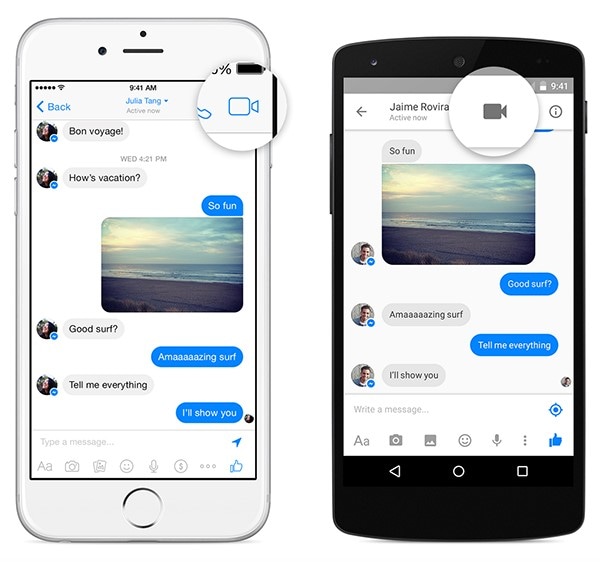 Method 3: Oovoo
Oovoo is a new multi-platform application that allows users to make video calls, voice calls, and send text messages. Users also have the opportunity to utilize full freedom provided by the program by choosing the built-in paid features. The application supports Amazon Fire Phone, Android, iOS, Windows Phone, Windows PC, and Mac. You can use any medium to make a video call.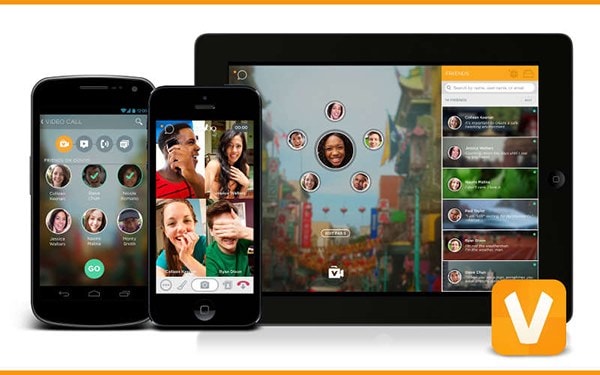 Download MobileTrans to Transfer, Backup and Restore Phone Data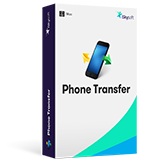 MobileTrans - Cross Platform Transfer, Risk-free and Without Losing Quality
Transfer call logs, messages, apps, media files between Android and iOS devices.
Supports over 3,500 devices and networks.
Phone to phone transfer.
Transfer data from a backup.
Retrieve content from iTunes and iCloud backup.
Optimizes data recovery mode.