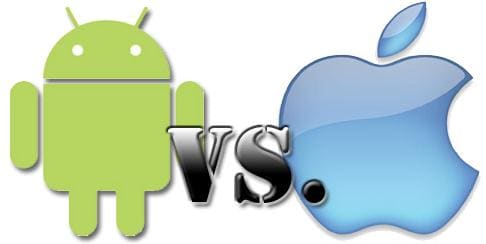 The tussle between the users of iPhone and Android phone is still reverberating. There are no signs of either side burying the hatchet. Honestly speaking, both Android vs iPhone have their own qualities that are preferred by variety of people around the world. The tussle is not limited to the internet world alone, but users of iPhone or Android compete with each other regarding their favourite type of phones. The fact that iPhone (iPhone 8) are entirely made up of Apple's software while Android phones allow other third-party software's to run hassle-free is a strong point of comparison. There are several differences that keep Android and iPhone miles apart from each other. Which phone is better, iPhone or Android? It is better to let the users decide, while the numerous differences can be laid out in front of them. Discussed below are some of the important points that differentiate the Android phones from the iPhone (iPhone 8).
Android vs iPhone: Which Should You Buy?

• Android vs iPhone Market Share
Firstly, Android vs iPhone market share takes 96% of the smartphone OS market, while the Android phones currently seem more popular around the world than the iPhone based on the market share held by them. The Android phones have captured almost 81.5% of the global market whereas the iPhones have about 14.8% market share based on the 2014 report. Although market share of iPhone is significantly lower than Android phone, but this does not make the iPhone less grand than Android phone by any means. It has been seen that the Android market is growing faster than the iPhone market, but this can be attributed to numerous factors. Windows phone vs Android vs iPhone market share are shown as images.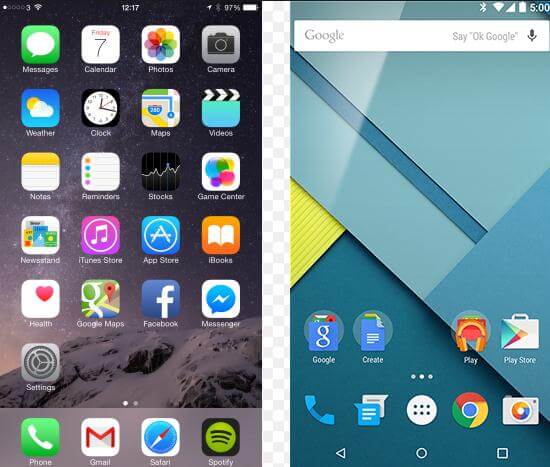 • Android vs iPhone Interface
If we decide to compare the interface of Android and iPhone, then it can be said that both the phones interface are gorgeously designed. Both phones are aesthetically devised and are both very soothing to the eye. It can be said that the person using Android phone would rarely want to switch to iPhone and vice versa.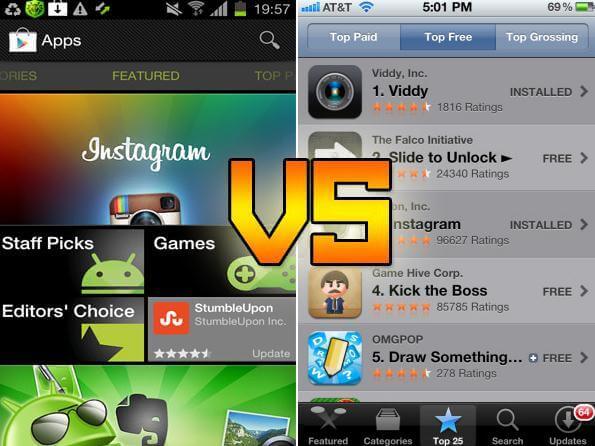 • Android vs iPhone Apps Store
Android phones make use of the Google apps store while iPhone has its own apps store designed by Apple. iPhone does not allow any other apps except those certified by Apple to run. There is genuinely no need for any apps of Android or iPhone to run on each other's platform as both of them have enough applications to suffice for the need of the users.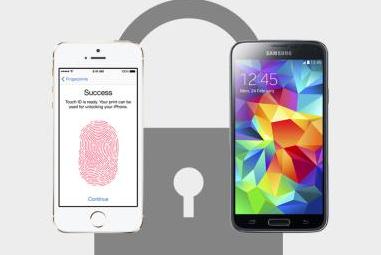 • Android vs iPhone Security
In case of security, it can be said with authority that iPhone is definitely ahead of Android phones. It may not have a vast difference in respect to security but definitely iPhone is better than Android in this aspect. The reason being, iPhone uses the Apple store to download applications and is far more secure. In case of Android phones' third party applications are allowed to run and this result in crashes sometimes. And iPhone enables TouchID fingerprint sensor, which is far more secure than Android's face recognition option.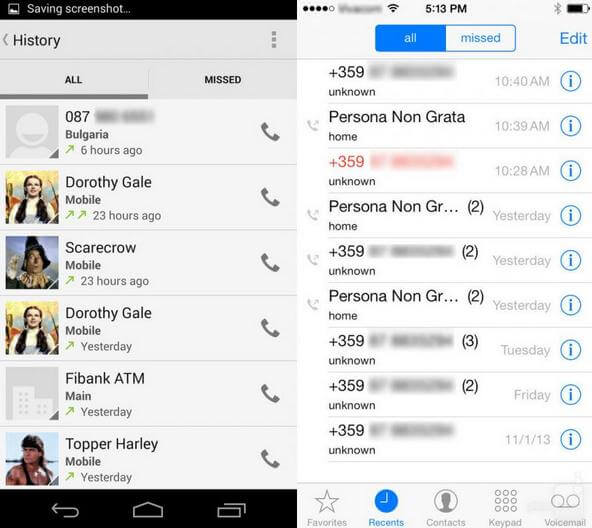 • Android vs iPhone Contacts
Android phones lay out the favourite contacts much better than iPhone, while iPhone has its killer feature on FaceTime. If you find the need to transfer contacts from Android to iPhone, and vise versa, a transfer tool iSkysoft Phone Transfer works better on transferring contacts between Android to iPhone including name, number, company name, job title, email address, and more details.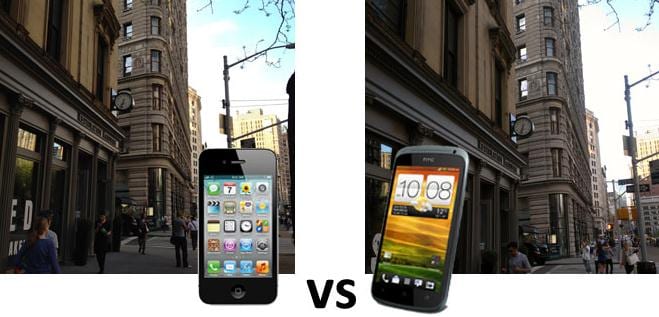 • Android vs iPhone Camera
It can be said that in respect to the quality of camera, iPhone is much ahead of Android phone. Some Android phones do have quality, but these are in the high priced zone. All in all, it can be said that the camera of iPhone is a step ahead of the Android versions.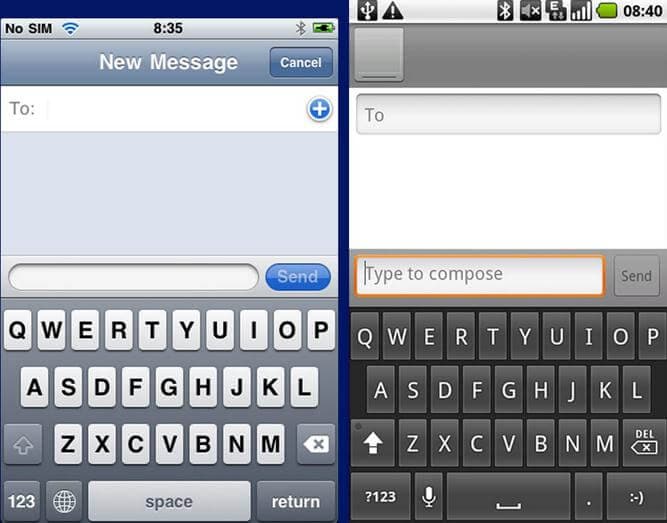 • Android vs iPhone Keyboard
There is very little difference in respect to keyboard used by an Android phone and iPhone. In case of iPhone, it gives predictive texts and this is very helpful while typing. In case of Androids, it gives a variety of choice to choose from while writing. Android phones have the option of installing third party keyboards as per the need of the user which is not the case with iPhones. Barring these small differences, there is nothing big to make one phone leap ahead of the other.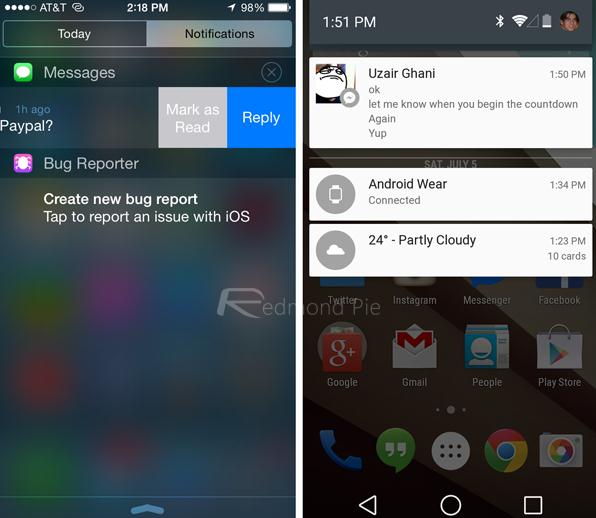 • Android vs iPhone Notifications
Notifications are almost the same in case of both the devices. There is nothing major to differentiate.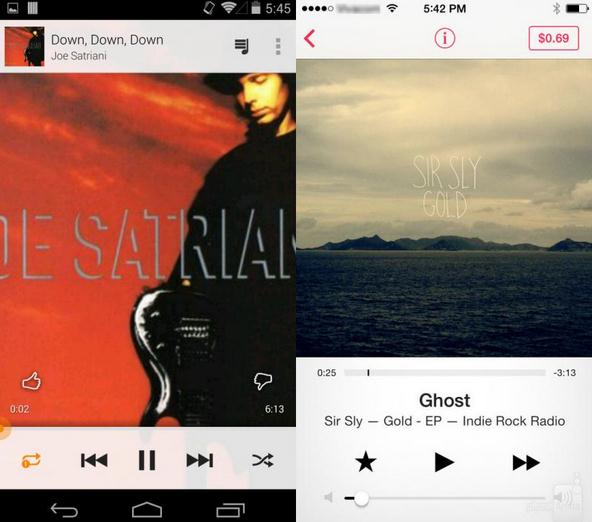 • Android vs iPhone Music Playing Apps
The number of music playing apps available in Google store and Apple store is uncountable. It depends entirely on the choice of the user as to the type of apps suited. While iPhone has its excellent music playing app in iTunes, but Android has Google Play Music.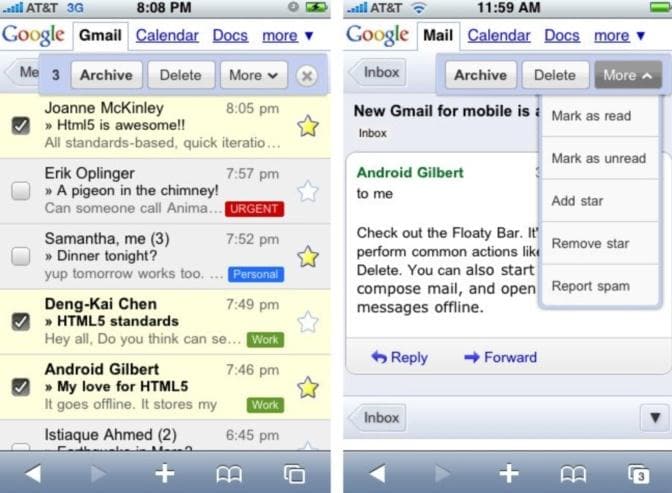 • Android vs iPhone Mail
Although Google mail or Gmail is a bit ahead of its rival the Apple Mail but still the difference is not much.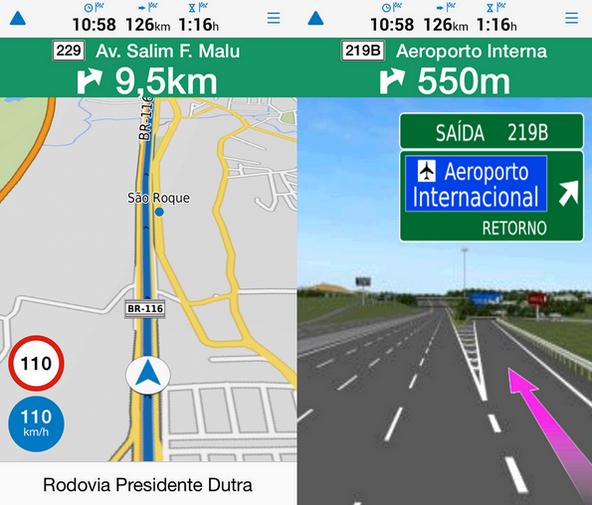 • Android vs iPhone Map
Android phones enjoy all features of Google map as it is developed by Google itself; iPhone does have some restrictions in this regard.
• Android vs iPhone Battery
There is no major difference in the battery life of either the Android or the iPhone. It can be said that depending on variety and price of the device, battery life varies.