Our Android devices carry a lot of information but at the same time they are very vulnerable to situations that can cause data loss. Your Android device could fall in the water and end up with irreversible water damage. It is also very likely that a software update or a virus could completely wipe the Android. One of these scenarios and many others is completely possible. It is therefore very important that you to have a complete backup of all the data on your Android device. This way, of you ever lose any of your data, all you have to do is restore the backup. Having a copy of the data on your Android is an easy way to save the data for a time when you want to transfer it to another device. While there are so many ways to back up your Android, being able to backup Android to Mac is probably the easiest and most secure. In this article we show you how you can create a complete backup of your Android device on your Mac safely and quickly.
The Complete Guide to Backup Android to Mac
One of the safest and easiest ways to back up your Android to your Mac is to use MobileTrans for Mac (or MobileTrans for Windows). This incredible software is basically a phone to phone transfer that has additional functionality allowing users to create and restore backups of their devices. In order to clearly understand what the program can do for you, we need to look at some of the features it comes with.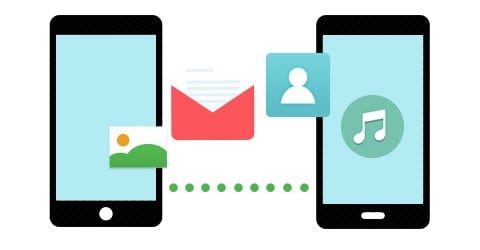 It is very easy to use. The whole process of backing up all the data on your Android device can be done in just a few minutes.
It is a phone to phone transfer tool first so it can be used to safely and effectively transfer all types of data including music, contacts, videos, call logs, messages and many more from one device to another.
It is compatible with almost all Android devices and all Android OS.
It is also a great solution if you want to create a 100% safe backup of all the data on your device.
You can also use it to restore this backup to the device later or you can choose to restore data from an iCloud backup file or iTunes backup file.
It allows users to select the types of files they want to back up. You can also view the files in the backup file and decide which ones you want to restore. This selective backup, transfer or restore is unique to this program and a great feature.
---
Step-by-Step Guide to Backup Android to Mac
Step 1. Start by downloading and installing MobileTrans for Mac to your Mac. Launch the program and you should see the following window.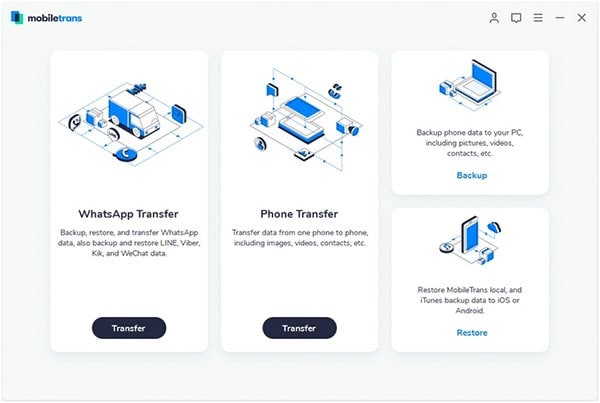 Step 2. To begin the backup process, click "Back Up Your Phone" tab to go to the backup window.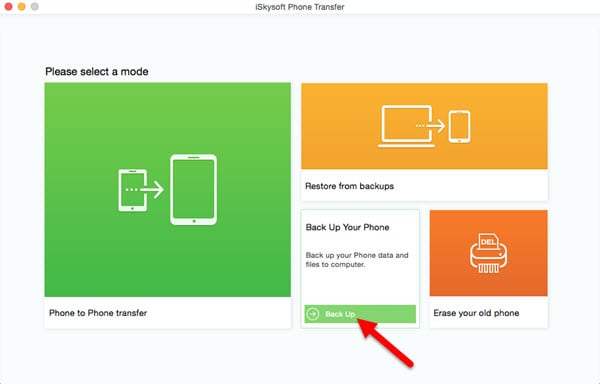 Step 3. Connect the Android device to your Mac using USB cables to continue. You must have enabled USB debugging on your Android to continue. If you haven't, ensure you do this first. Once the Android is correctly, you should see all the data available on your Android displayed in the middle panel.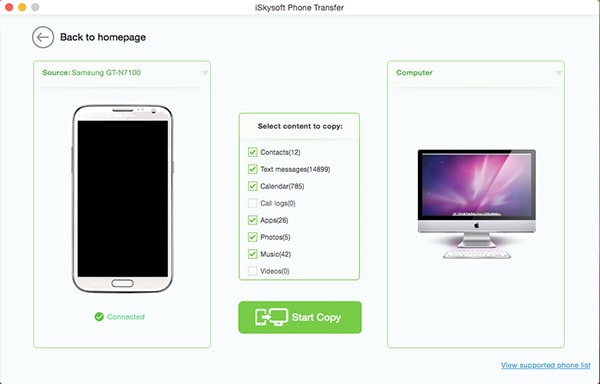 Step 4. Select the files you want to include in the backup and then click "Start Copy" to begin. Depending on the amount of data on the Android, the process may take some time. Once it is done, all the data on your Android should be available on the Mac.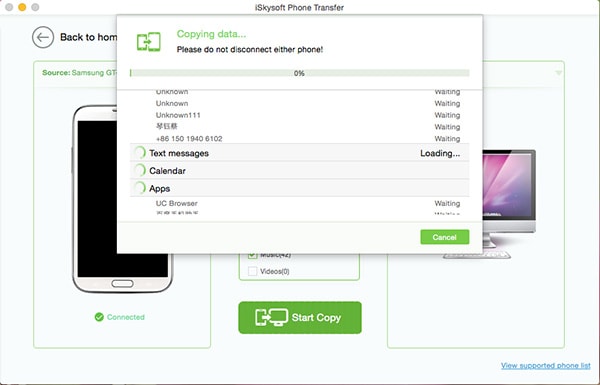 You can then easily restore the data whenever you need to or use the program to transfer the data to another device. This program's advantage is that there are so many options to choose from and hence so many ways to keep your data safe. It is definitely a worthwhile investment.