Christmas movies are a way for people to get into the festive mood. They have a message to give you in addition to the entertainment they provide which is almost always about the true spirit of Christmas. No wonder people love watching these movies every holiday season and never get tired of them. Most of the younger kids love these films as they offer them a chance to learn about Christmas and what it truly means in a fun and entertaining manner. Having these Christmas movies downloaded and stored on your phone can give you the chance to watch them whenever you want.
However, phones are used regularly and there is always a chance that they might fall off and get damaged which might result in loss of your contacts and the Christmas movies you have stored in it. Moreover, there is also the chance of the phone getting stolen which would also cause you to lose the movies that you have downloaded and saved in your phone. Backup Christmas movies that you have downloaded on your phone to your Mac is a great way of ensuring that you do not lose them if something happens to your phone. And MobileTrans for Mac (For Windows PC users, you can use MobileTrans for Windows.) is the perfect software to do this job.
How to Back up Christmas Movies on Mac
The MobileTrans for Mac is an excellent software package that is capable of backing up all your contacts and important data including your messages and Christmas movies stored on your phone to your Mac. This software is extremely easy to use and you would have no difficulty whatsoever in utilizing this software for transferring important stuff from your phone to your Mac. It has a number of exciting features which are all geared to make it easier for you to backup your phone in a safe and secure manner. The following are some of the key features of this software: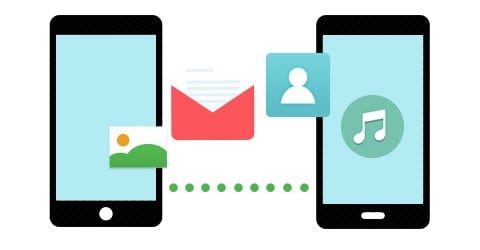 Transfer of Phone Data: Transfer all of your data from your old phone to your new one in a safe and secure manner without any quality loss.
Backup Phone Securely: Backup the contents of your phone in a secure manner to your Mac within a single click.
Restore Backup Data: Restore all the backup data of your phone quickly without losing any of the data.
Transfer iTunes to Phone: Get the music, videos and other files from iTunes transferred to your phone.
Permanently Delete Phone Data: Delete all the sensitive phone data from your old phone permanently.
Step-by-Step Guide on How to Backup Christmas Movies on Mac
Follows these steps to backup Christmas movies on Mac: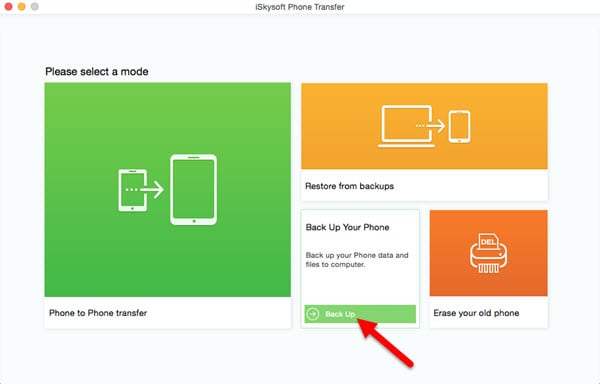 Step 1: Launch phone transfer
After download and install the phone transfer, launch the program. And in the main interface, click the tab labeled "Backup Your Phone".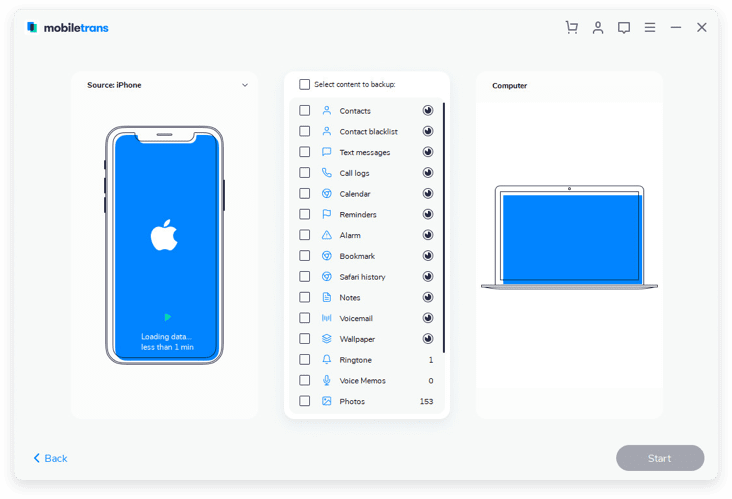 Step 2. Connect your phone to Mac
Use USB cable to connect your phone or tablet to your Mac. You phone will be recognized by the phone transfer automatically. And you will see your phone data listed on the main interface.