These days, smartphone manufacturers bundle data backup software with their smartphones, so if you happen to upgrade your phone to a new model by the same manufacturer, you can transfer your backup to the new phone with relative ease. In circumstances where the phones are by different manufacturers, the transfer tools of your previous smartphone are of little help as they wouldn't be compatible with your current smartphone.
Here is an example case, where I want to transfer data from my now aging blackberry 9720 running OS 7.1 to my iPhone running iOS 10. Still scratching your head to find a way to do so? Read on and learn this guide on how to transfer BlackBerry Backup to iOS (iOS 10 and iOS 9).
The Simplest Way for Transferring BlackBerry Backup to iOS
To transfer data across different brand phones, MobileTrans for Mac ( or MobileTrans for Windows) is the great helper for you. This tool allows you to transfer the contents of BlackBerry backup to your iOS (iOS 10) devices, like iPhone. You can transfer contacts, messages, call logs, apps, music, videos, and more from BlackBerry backup to iOS in one click without data losing.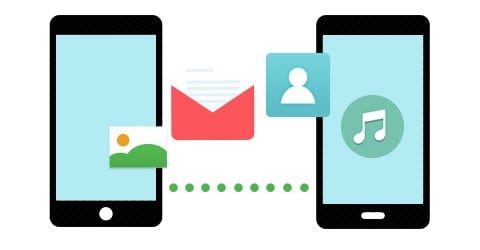 iSkysoft Phone Transfer allows you to:
create a backup
wipe your old phones clean of any data
restore a backup
initiate a phone to phone transfer
---
Steps to Transfer Contents from BlackBerry Backup to iOS (iOS 10)
First you have to make the backup of your BlackBerry with the help of BlackBerry desktop software.
Step 1. Plug your blackberry to the computer using a USB data cable.
Step 2. Run the BlackBerry desktop software found in the applications folder.
Step 3. Click the backup button.
Step 4. You'll be prompted to choose whether to back up all the data or selected data. Choose which ever is appropriate.
Step 5. Finally click backup to begin the process.
Then follow the below steps to transfer the contents of the backup to iOS devices using iSkysoft Phone Transfer tool.
Step 1: Launch the phone transfer tool
Once installed the tool, launch it on your computer. Then connect your iOS devices to your computer via a USB cable. (It supports over 3,500 devices).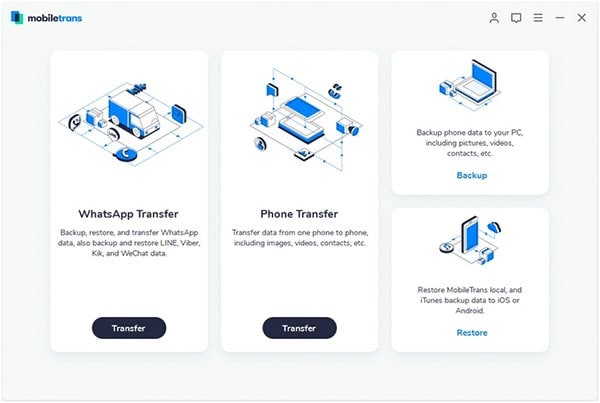 Step 2: Go to the restore from backup mode
Now go to the "Restore From Backup" tab and select "from BlackBerry backup file". You will open a window showing your backup information and the iOS device.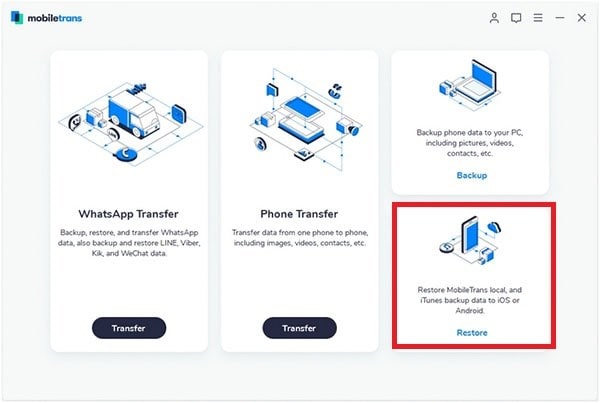 Step 3: Select files and start transferring
The last step is to choose the contents you want from the list. And then click "Start Copy" to start to transfer BlackBerry backup to iOS (iOS 10).