Are you tired of using your BlackBerry? Are you wishing to dump the phone and use the new iPhone 7? If you are, you are not alone. There are millions and millions of people who are considering a switch from BlackBerry to iPhone (iPhone 7 and iPhone 6S included).
However, the one problem that you encounter before switching a phone is the problem of transferring data. What will you do of the huge amount of data stored on your BlackBerry? How are you going to transfer data from BlackBerry to iPhone? We will be dealing with such questions below.
Part 1: Transfer Data from BlackBerry to iPhone (iPhone 7) in 1 Click
What if you are told that there is this amazing software that lets you transfer all your files between any phones in just a click? Obviously, you may not believe in such a thing. Well, it is time to change. A new software by the name of MobileTrans for Mac ( or MobileTrans for Windows) has come into being that lets you manipulate your data very easily. It is the easiest software to use and you can transfer anything from videos to music, contacts, pictures, movies, eBooks and much more. The software is very easy to use and includes some really great features.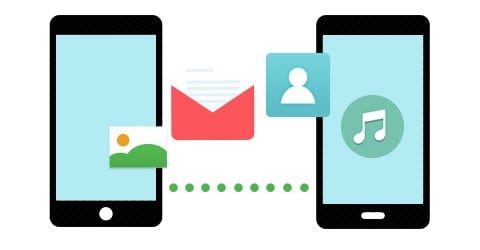 See more features:
1) Transfer files with just a click
As mentioned earlier, with this BlackBerry to iPhone (iPhone 7 and iPhone 6S supported) transfer tool, you do not have to go through all the trouble of moving data through various inconvenient means. All you need to do is select the files and click a button.
2) One software against all platforms
iSkysoft Phone Transfer is a very powerful software. It supports all the mobile platforms you can think of. You can transfer data between any platforms, whether it be Android, iOS, Nokia, BlackBerry or any other.
3) Keep your data in safe hands
With ISkysoft Phone Transfer you can easily back up your data and never worry about losing it again.
---
A step-by-step guide on how to transfer data from BlackBerry to iPhone 7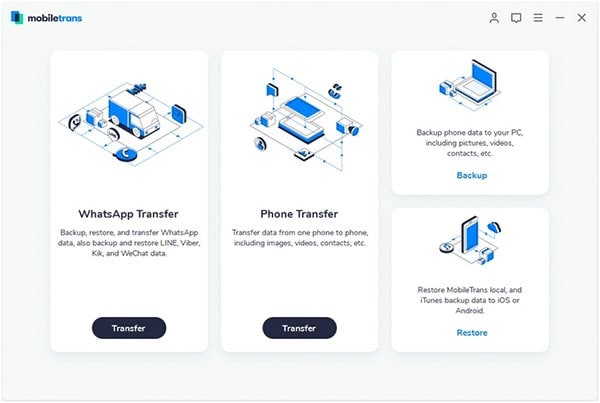 Step 1: Launch iSkysoft Phone Transfer
The first step is simply to open up iSkysoft Phone Transfer. And go to "Phone to Phone Transfer" mode.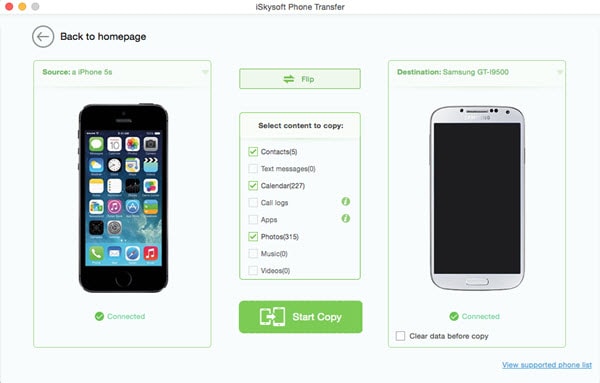 Step 2: Connect both the phones to your computer
The second step is to connect both of your phones to the computer via USB cables. iSkysoft Phone Transfer will automatically detect both the phones and display them along with the data files on the source device.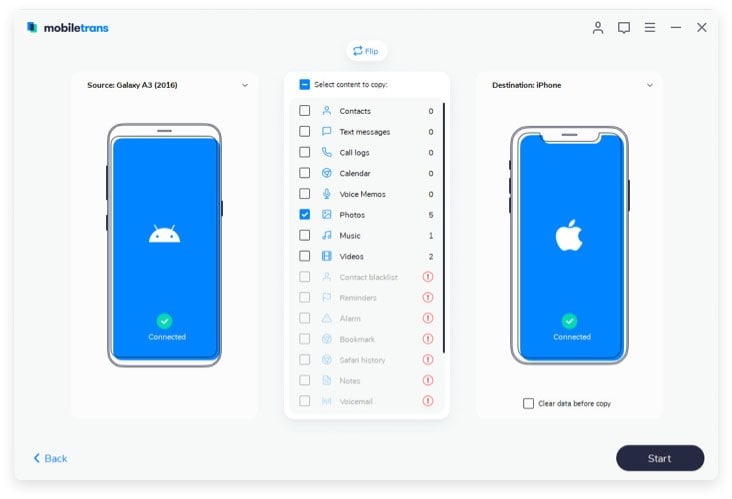 Step 3: Start Transferring
The last step is to choose the files that you want to transfer. Simply select those files and click the "Start Copy" button right below and you are all set.
---
Part 2: BlackBerry apps for iPhone
BBM
BBM is a BlackBerry instant messenger that can be used on an iPhone platform. It allows you to chat in real time and allows free voice calls.
It is easy to get BBM for iPhone:
Step 1: You can go to BBM.com to download the BBM for iPhone.
Step 2: Then sign up with your email address.
Step 3: Once you approved, create your BlackBerry ID.
Step 4: Now you can invite your friends from the Contacts to start to chat with them.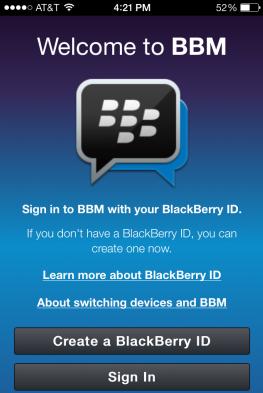 ---
Part 3: How to have BlackBerry Ringtones on your iPhone
You can have your BlackBerry ringtones on your iPhone by following the simple steps below.
Step 1 First of all, you have to back up BlackBerry ringtones on your computer and save them in a separate folder.
Step 2 Open up iTunes and add your folder to the iTunes Library.
Step 3 The next step is to locate the ringtone you want in your iPhone. The ringtones will be displayed in the iTunes playlists. Once you have located the ringtone, right-click on it and click the option 'Get Info'. As soon as you do that, you will have a pop-up dialogue box opened up. Click 'Options' from the dialogue box and check the 'Start Time' and 'Close Time' checkboxes.
Step 4 Using this mobile transfer tool, you can transfer music and playlists from iTunes to your android phone with absolute ease. You can also use it to retrieve iTunes backup and transfer photos, videos, music, messages, contacts and other data to your phone.
Step 5 After you have clicked that option, import the ringtone. The file will be customized into m4a. format. You can then save it on your computer.
Step 6 Change the m4a. extension to m4r. extension. To do this, go to Control Panel and select 'Personalization and Appearance'. Within that, click 'Folder options' and then select 'View' in the pop-up dialogue box. Over there uncheck folder types' extensions and Apply. Import the ringtone and change the format.
Now you can use the ringtone on your iPhone.
---
Part 4: BlackBerry Z10 VS BlackBerry Q10 VS iPhone 5
Which phone is the best? We are going to compare three amazing phones; BlackBerry Z10, BlackBerry Q10, iPhone 5.
BlackBerry Z10 BlackBerry Z10 is a touch-screen phone similar to iPhone 5. It has a 4.2 inch screen with 768 x 1280 pixels resolution.
iPhone 5 iPhone 5 is an amazing phone which is again a touchscreen. Although a bit more expensive than the Z10 and Q10, it has got some pretty amazing feature. It has a 4.00 inch screen size.
BlackBerry Q10 BlackBerry Q10 is a QWERTY phone that is really cheap. It has a 3.10 screen size with a 720 x 720 screen resolution.