When you make the shift from Windows Phone to an Android smartphone, transferring your contacts are essentially your foremost priority. Here we will share 2 ways to help you to export contactst from Windows Phone to Android devices.
Part 1: How to Export Contacts from Windows Phone to Android in 1 Click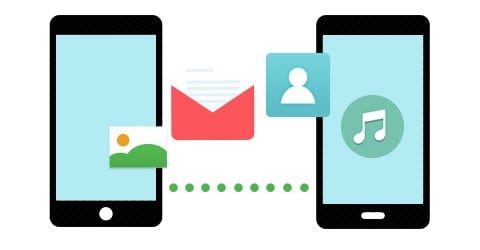 Phone Transfer is a program which provides easy solutions to transfer content like videos, contacts, messages, photos, calendar, apps and call history between BlackBerry, Symbian OS, iOS and Android within few steps. No matter how upgraded your phone is, this tool gives 100% safety and security. It guarantees to transfer same as original data. Highly recommended for Windows 10 phone transfer. Full scale phone data transfer contains transferring of contacts with name, number, job title, company name and more. (For Mac users, you can download MobileTrans for Mac version.)
---
Steps to export Windows Phone contacts to Android
Step 1: Run the program
After install the phone transfer tool, run the program.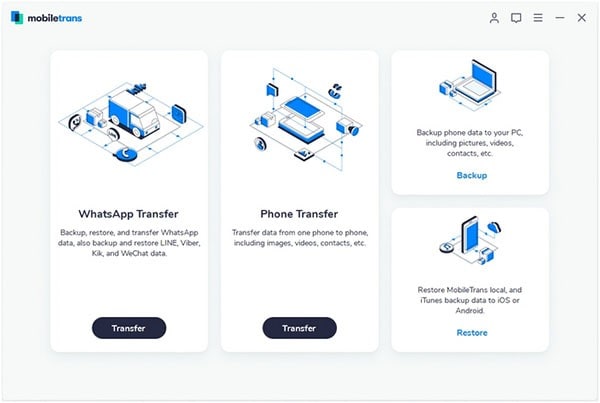 Step 2: Connect Windows Phones and Android to PC
Open the Phone to phone transfer window and select Start to go to transfer tab. Through USB connect both the devices to your computer. Once the devices are connected, it will start scanning your source phone.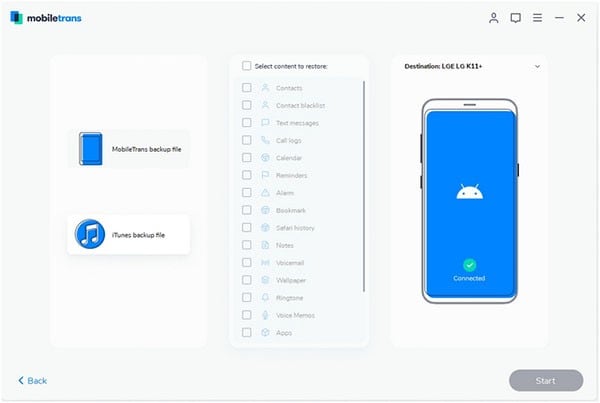 Step 3: Transfer contacts from Windows Phone to Android
Now you can select contacts, or other files like photos, videos and more. Finally click on "Start Copy" to start the process of actual Windows phone to Android phone transfer.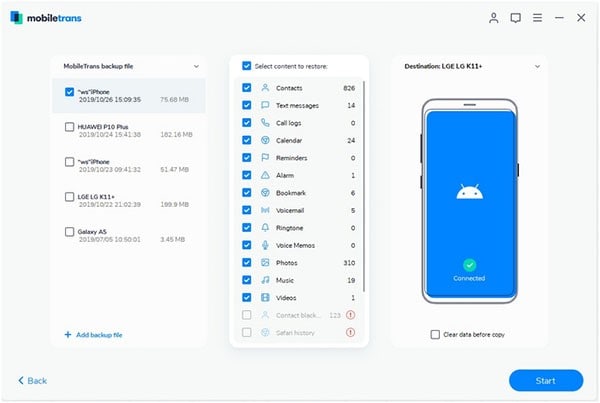 ---
Part 2: Export Contacts from Windows Phone to Android via Windows Live
As we know android is owned by Google so is you want to transfer your contacts from windows phone to android first you need to transfer our contacts from windows live mail account to Gmail account first. Below are few steps to do this.
Step 1: Export Contacts of Windows Live (Hotmail)
Once you sync your Microsoft account with your Windows Smartphone, you need to export contacts. To do this, save all the contacts from Microsoft account to your computer to a .CSV file. Steps to do this task: Sign in with your Windows Live account with computer or laptop.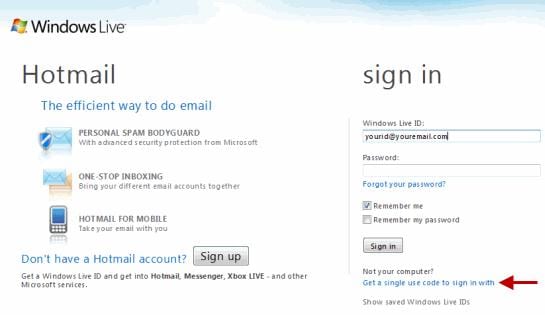 On the main window, you will see a drop down arrow besides Outlook, choose that and click on People. In the selection of People, opt for Manage and further select Export.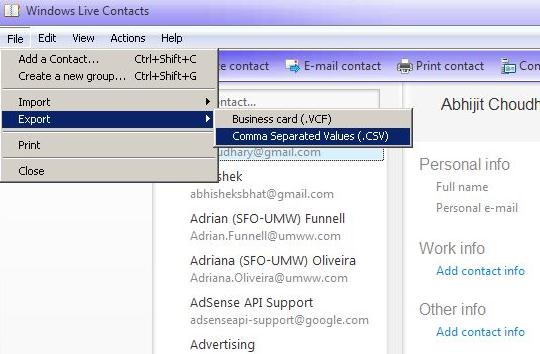 Then go ahead to Save the exported contacts under the extension of .csv on any folder.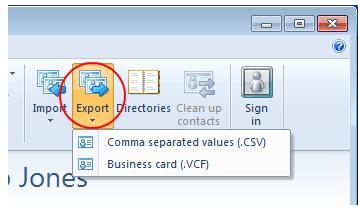 Close the program of Windows Live Mail.
Step 2: Transfer of Windows Live Contacts to your Google Account
This is a process to transfer Windows Live Contacts to your Gmail. Follow the steps given below: Sign In using your Gmail account with a PC.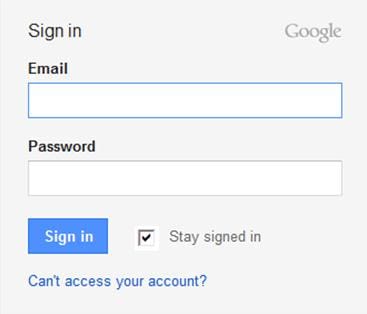 In the main window of Gmail, click the drop down arrow found besides Gmail and press Contacts. Click More in the contact pages and click on Import.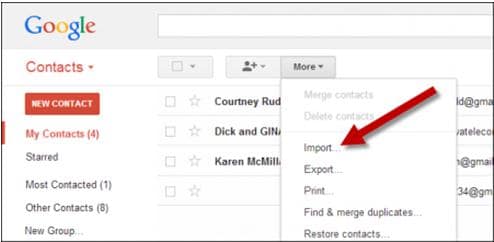 After this select Choose File option.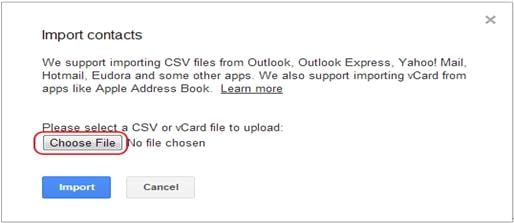 You need to navigate the location of the folder where you have saved your Windows Live Contacts (which is saved in .csv) and Open it. Lastly press on Import and wait patiently till the importing is finished. Close your Gmail and start syncing your Android device with your Gmail. You are done.