Have you ever thought to get Android keyboard for iPhone (iPhone 7 and iPhone 6S included)? Have you ever wished for a new keyboard on your iPhone or Android? Or would you at least like to have a different type of keyboard when you are typing to say 'I Love You' to your beloved one? Certainly yes.
There are a number of keyboards available to be downloaded on your iPhone or Android. You can type with a better looking keyboard anytime you want with anyone you want. Below is a list of the most popular Android iPhone keyboard.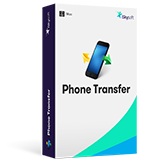 Download iSkysoft Phone Transfer to Transfer Data Between Android and iPhone
iSkysoft Phone Transfer - Cross Platform Transfer, Risk-free and without Losing Quality
It can backup iPhone, Android and other brand phones data to Mac and Windows computer.
Support to transfer files like call log, messages, contacts, music, video between iPhone and Andorid.
This software is easy to use, you can complete the transferring progress in few clicks.
It makes it easy to restore iCloud and iTunes backup files to Android, iPhone and any other phones.
Change the way you type those messages NOW!
The following list will show you some of the best looking keyboards for Android and iPhone.
---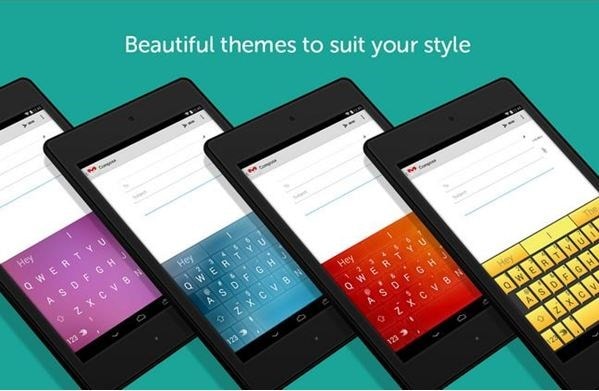 1) SwiftKey
SwiftKey is an amazing keyboard that can match with any theme on your phone and give your device the look that you want. It has amazing features like auto-correction. This means that you can easily type messages without the least amount of error. Also, the keyboard allows you to swipe-type quickly. Moreover, the keyboard is available in a number of colours that you can use and show to your friends.
---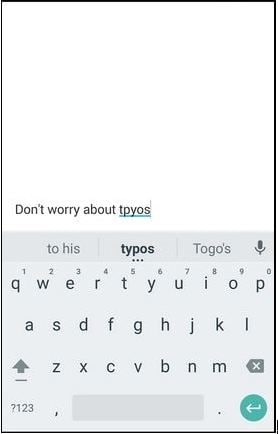 2) Google Keyboard
Now you can use the stock Android 5.0 Lollipop keyboard on your Android phones. It has recently been released and is simply beautiful like every other Google product. It contains the material design theme that is aesthetically pleasing and is by default, set to the Holo-theme. You have to change it through settings. The keyboard fixes errors effectively and is very well organized. The keys are spaced out evenly giving you the ability to type quickly and easily.
---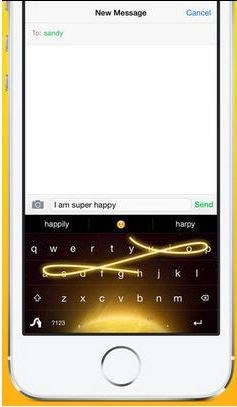 3) Swype
Swype is a swipe-typing app that is available on iOS 8. The keyboard looks absolutely beautiful. It comes with a feel as if you are typing on a keypad of some imaginary world or in outer space!! The keyboard allows you to type quickly and detects errors as well very efficiently. You will feel as if you are typing on a water surface since you can swipe your fingers in a very smooth manner across the keyboard and write your message accurately.
---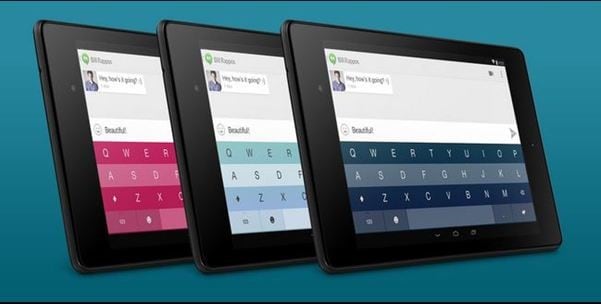 4) Fleksy
Fleksy is a third-party keyboard available for iPhone and Android costing just $0.99. Fleksy is not like any other keyboard that you might have seen before. First of all, it has good looks. Of course, this is the most crucial part if the keyboard is to stand out. However, it also has over six hundred thousand emoji. Now you can express any kind of emotion you want right on your phone. Messaging has never been so much fun before. It has also got amazing auto-correct feature that will let you type messages quickly and accurately.
---
5) TouchPal Keyboard
TouchPal Keyboard is not that much of a so-called 'popular' keyboard. Besides, it is not necessary that if something is good, it is also famous or well-known. The keyboard already comes with a great number of Android Devices. It is again unique in its design as it comes with a transparent look and allows you for swipe-typing. The keys are well-spaced so that you can get a fast typing experience.
---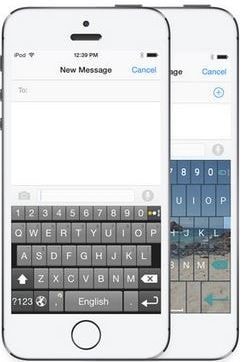 6) AI.Type Keyboard
AI.Type keyboard costs you $3.99. It is both for iOS and Android. You must be thinking that this is a considerable amount for just a keyboard. However, the high price also gives high quality. The keyboard's unique feature lies in its capability of allowing the person to type smoothly and giving him/her an experience like never before. It starts up very quickly and has a very elegant look. More features come with the premium package though.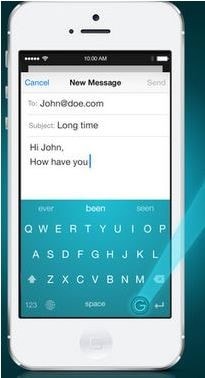 7) Ginger Keyboard
Okay. You have got to admit that Ginger Keyboard is the best keyboard out there, given that it is for FREE!! Yes, Ginger Keyboard is not just a keyboard. It consists of many features that usually do not come with a normal keyboard. Firstly, it gives a professional look and has a grammar checker, personal trainer, dictionary, text reader, translation and sentence Re-phraser. So much in just one simple keyboard. Now that's a catch.
---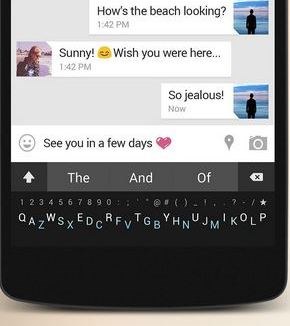 8) Minimum
Minimum is a keyboard that is perhaps the most unique item in the field. The name itself must have given you some insight on how the keyboard looks and work. Minimum is a keyboard with minimum keys. It is like no other usual traditional keyboard with the keys spread out all across. It is a one-layer keypad but gives you the ability to type in messages with very high accuracy. It has got a very strong auto-correct facility.
---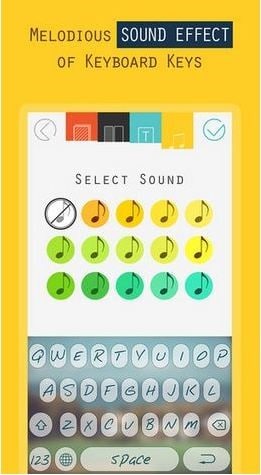 9) Custom Keyboard for iOS 8
This might sound pretty amusing but with Custom Keyboard you can create your own custom keyboards with preferred shapes for keys, colour and more.
---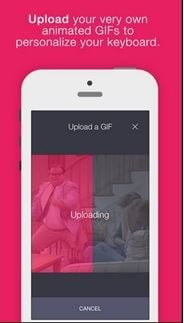 10) PopKey
PopKey's uniquenesss speaks for itself. It is the very first keyboard that has animations.