There are several reasons that lead to the disconnection of the iPhone phone calls from iPad. It is actually the functionality of continuity. It leads to the results which are awesome and therefore they are applied across range of other devices. Whatever the reasons are the continuity apps is something which some users want to use to the fullest. It is therefore the reason that they want their iDevice full fledge functional. If you do not want it there are several ways to ensure that to disconnect iPad from iPhone is performed with ease.
How to Disconnect iPad from iPhone
The process that is to be followed in this regard is the one that has been mentioned below. The steps that are mentioned are to be implemented in the same order. To further make the situation easy for the user it is advised to make sure that the screenshots that are embedded are also looked at to get the best outcome without any issue and trouble. Once these steps are implemented if there is a next time the user needs to look no further as this process is lifetime when it comes to iPad disconnection from iPhone.
Step-By-Step Guide to Disconnect iPad from iPhone:
Step 1. The settings icon on the home screen is to be pressed to begin the process completely.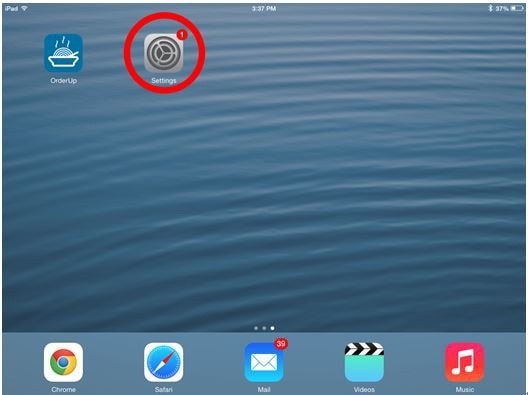 Step 2. The user then needs to ensure that the Facetime app is hit so that it opens.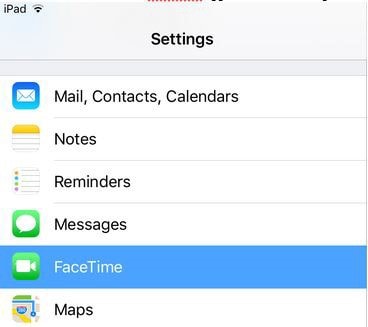 Step 3. On the left panel the user can see the option "Calls from iPhone". It is to be toggled off so that the call from the iPhone does not land on iPad. It also completes the process in full.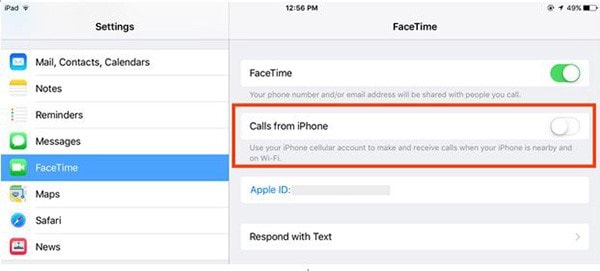 The process that has been mentioned above is the one that is simple, needs no assistance and allows the users to get going with the process easily. It is also advised to ensure that the user gets the work done with this process as there is no need of any third party tool. Above all in this regard there is no third party tool that has been developed to get the work done.