Are you interested in listening to iTunes songs on your Android device? You probably have lost all hope, thinking that once you switched operators you wouldn't ever be able to listen to all the songs you spent so much money on ever again. Well turn that frown upside down, because this article is here to tell you how to listen to iTunes on Android, you actually can listen to all those songs on your Android device!
How Can You Listen to iTunes on Android?
All you need to do is download MobileTrans for Mac (or MobileTrans for Windows). It is an easy to use program that can seamlessly transfer data from one device to another. And you can restore phone transfer backups , iCloud backups and iTunes backups to Android or any other phones. This program is user friendly and has been designed by professionals with the security of your files in mind. The interface is very simple and will have you listening to your iTunes songs on you Android device in no time flat.
Key Features of Phone Transfer:
It is easy to transfer phone data to any other phone.
You can backup your phone data to your computer safely.
Retrieve data to your phone from backups.
Erase your existing or deleted phone data.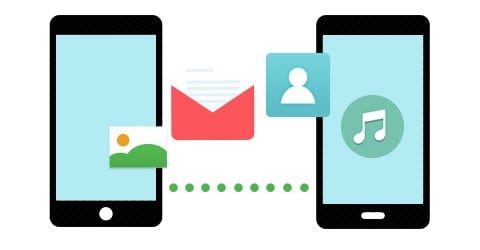 Steps for Listening to iTunes on Android