Innumerable applications with specific purposes are the integral part of smartphones nowadays. We download and install various different apps according to our predilections daily. Some of these apps are for entertainment and others may be for certain know-hows regarding our profession or studies. Now when we switch to an upgraded version of smartphone, we will absolutely need those apps again. After all they have proved to be so useful for us. But downloading all the apps again on the new device may be a cumbersome and time-consuming task. Nobody would want to spend hours installing the apps all over again. Thus, there are some third-party tools available for making the entire process super easy. Here you will learn how to transfer apps from Samsung to Samsung easily.
How to Transfer Apps from Samsung to Samsung
Although there are various ways of transferring apps from your one device to another, MobileTrans for Mac (or MobileTrans for Windows) is the easiest. This tool is a one-click solution for all your data transfer needs. MobileTrans for Mac is intently devised for easy and efficient data switching. You can transfer a wide array of data like music, messages, contacts, videos, photos and call logs from your previous phone to the latest device. It is the most powerful tool for phone to phone data transfer. It is developed with the aim of making data transfer a quick and hassle-free process. It can be used on any of the devices like Blackberry, Android and iOS. It is compatible to most of the latest versions of these smart devices.
Key Features of MobileTrans:
The tool takes just one click for transferring various data from one phone to another instantly.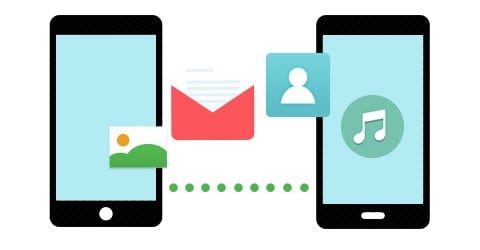 It is very effective in performing backup of your phone's data.
It enables a safe and protected data transfer without causing any unwanted data loss.
One can also use this tool for compressing photos.
It can transfer data between all the Android and iOS devices.
Step-by-Step Guide to Transfer Apps from Samsung to Samsung
Step 1

Download the MobileTrans for Mac

The first thing you have to do is to download this app on your Mac from an authentic website. Downloading is very simple and will complete in minutes. After you have downloaded and installed the app, run the program on your Mac. An interface with various modes will pop open on your screen. Select "Phone to Phone transfer" mode from this list.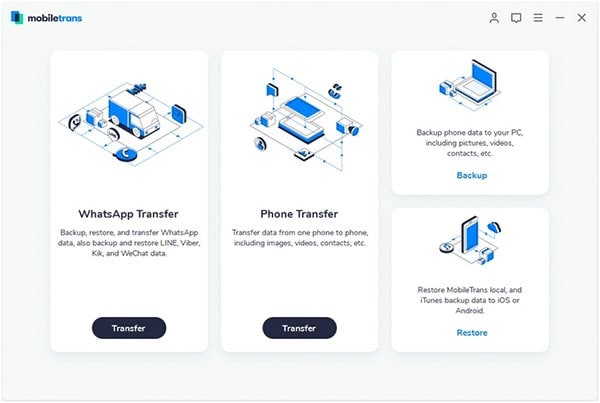 Step 2

Connect Your Samsung Phones to the Mac

The next step of the process is to connect both your Samsung devices to the Mac using a micro USB cable. When both the source phone and the destination phone are connected to the Mac, information relevant to both of them will appear on your screen. The program interface will show both the devices along with other options.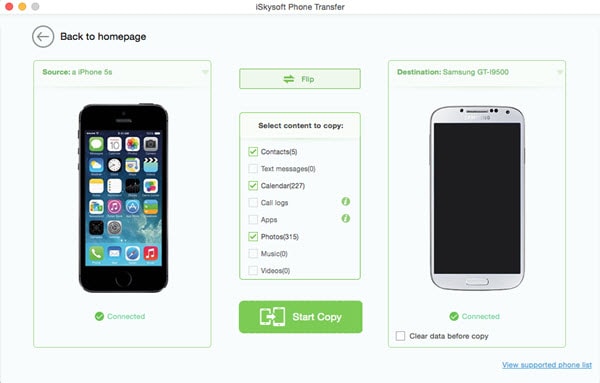 Step 3

Start Transferring Apps from Samsung to Samsung

Now from the list of data that appears, you can select your apps which you want to transfer. After ticking the selections, you can click on "Start Copy". The applications will immediately begin to transfer. It will be finished in no time but the amount of data is the most time influencing factor here.