How does iCloud backup video?
iCloud has been for quite some time now the best way to create a backup for your iOS devices. Thanks to it, you will have the opportunity to always perform a fast, concise backup without a problem. There are numerous types of files that you can backup using iCloud, and iCloud backup video is available. That's what makes the system so unique and useful.
Creating a iCloud backup video for your device is quite easy. You just need to go through a few steps in order to fully activate the option:
- You will have to open your device
- Connect to the web via Wi-Fi
- Enter the Settings Panel, then go to iCloud/Backup and then enable the iCloud backup option. After you do that, you will need to tap the Back Up Now button in order to perform a quick backup with all the videos that you currently have right now.
The great thing about the iCloud backup is that you won't have to enable a certain type of file in order to backup it, instead you will have the opportunity to create a backup for just about any type of file that you might have hanging around your device, which is really neat to say the least.
How can we get video back from iCloud backup?
However, creating a backup solves only a part of the problem, the main challenge will be how you can get the videos back from an iCloud backup. A normal iCloud restoration process will remove everything from your device and restore the files from the backup, which is definitely a major problem if you don't want to replace those items. When restoring, many of us just want a particular type of file, and that is why using a dedicated application comes in handy.
The MobileTrans for Mac ( or MobileTrans for Windows) is the perfect tool for people that want to recover videos from iCloud backups. With this application, you will have the unique opportunity to recover a wide range of file types, which include contacts, messages, call log, apps, photos, music, videos and calendars. iSkysoft Phone Transfer is great for restoring data from backups and comes with many wonderful features: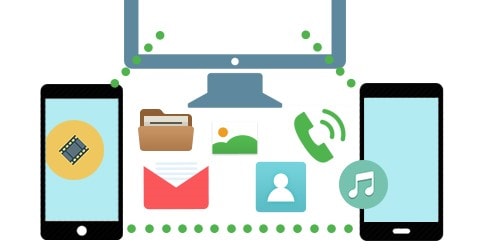 Restore phone data from iCloud backup, iTunes backup and phone transfer.
Backup your phone data to your computer easily.
Transfer data between Android, iOS, Symbian and BlackBerry.
Erase your phone data including existing data and deleted data.
---
Steps to restore video from iCloud backup
Step 1. Run iSkysoft Phone Transfer
Launch iSkysoft Phone Transfer and go to the main interface. Connect your phone to your computer. And click "Restore from backups" > "from iCloud backup file".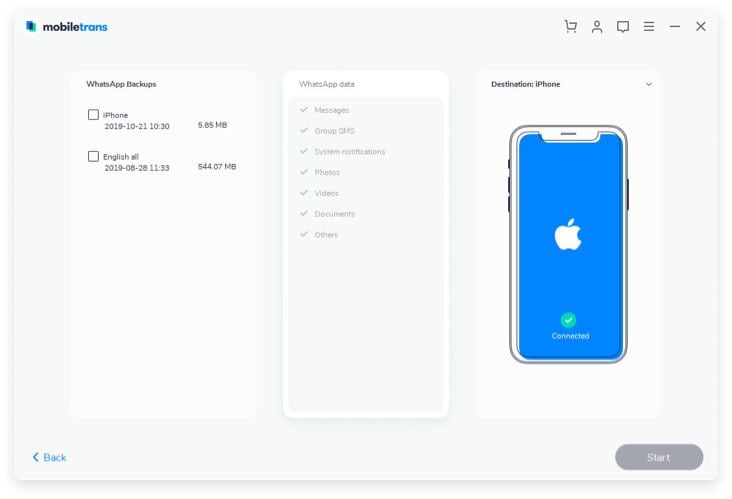 Step 2. Restore video from iCloud backup
Log in your iCloud account. Select the files you want. Then check videos and click "Start Copy" to get video back from iCloud backup.