With continuously launching new models of the Apple phones, users are confronted with the question if they are really ready to part ways with their old iPhones. You might have important apps, music, messages, and contacts that you don't want to lose. This raises the need of finding an easy way to transfer data from iOS to iOS (iOS 10), between your ex iPhone and the new one. We will explain here how to transfer all that important information and details.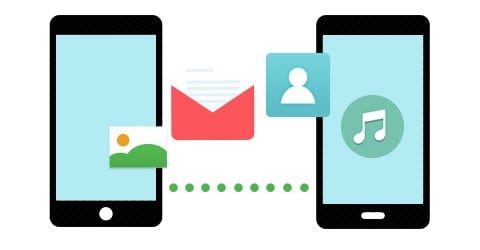 The easiest way to transfer data from iOS to iOS 10 is to use a specialized application such as the MobileTrans for Mac ( or MobileTrans for Windows). This phone to phone transfer can help you with the transferring process of valuable content like multimedia files such as music, pictures, video, contact lists, and other files. The process is very simple and can be completed in a few steps. It supports more than 3500 devices including iOS (iOS 10 and iOS 9), BlackBerry, Nokia and Android. You can even backup and restore phone data with it. Just take a trial.
---
Step by step guide to transfer contents from iOS to iOS
Step 1:You can download the iSkysoft Phone Transfer software from the Internet anytime you need it. Once you install the app you can launch the iOS to iOS transfer tool.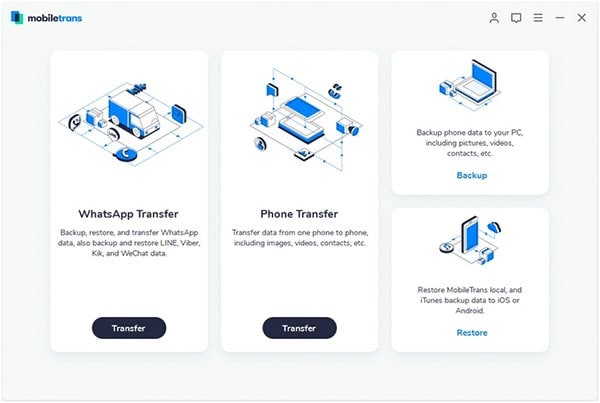 Step 2: Use two USB cables to connect your two phones to your PC. Click "Phone to Phone Transfer" on the program interface. A new window will appear on the computer screen, indicating that the application has detected your phones.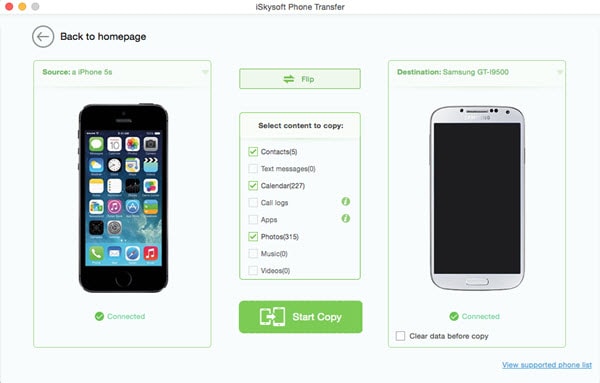 Step 3: The last step is to select the content files you want to transfer from your old iOS to your new iOS by clicking and checking each. Click on the button called "Start Copy".
Ensure that you keep both your phones connected to your PC during the transfer. The data transfer will take just a few moments. A new window will indicate the progress of the transfer process. Disconnect your phones from your computer after the transfer process is completed.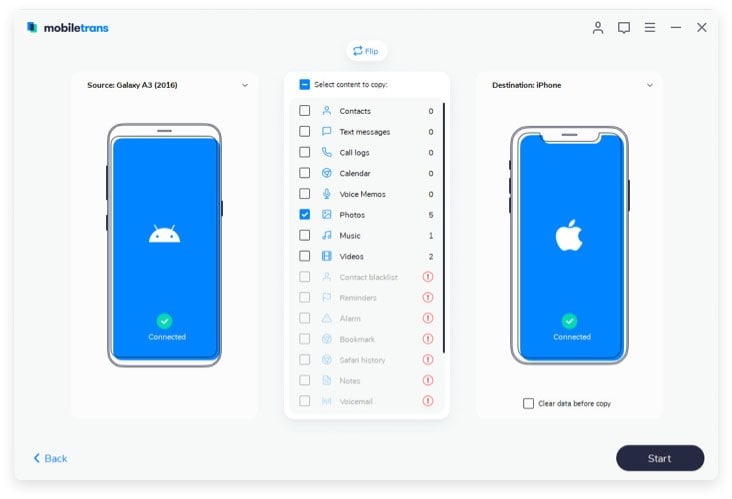 ---
What makes this app for iOS to iOS (iOS 9 and iOS 10) transfer outstanding:
3-Step Process
The transfer process is very simple and works in just three steps. All you have to do is to plug in your two mobile phones to your computer, select the files you want to transfer, and just click on Start Copy.
Simple User Interface
The iSkysoft Phone Transfer app features a simple and user friendly interface. The iSkysoft Phone Transfer app can be used even by people who are not tech savvy. Despite its simplicity, the interface provides excellent functionality. Another thing you'll appreciate is that there are no annoying advertisements on the side.
Wide Compatibility
Despite its simplicity, the iSkysoft Phone Transfer app provides a wide compatibility with all major brands. All you have to do is to connect the phone and guaranteed the application will be able to detect it. You won't have to worry about brand compatibility, since the app is capable to detect and sync with most of the phones or gadgets on the market today.
Backup and Restore Options
The iSkysoft Phone Transfer app is also handy when you need to backup important data and information to a particular. And in case that something unexpected occurs, users can rely on this tool to restore their data from the source that stores their backup.