Unless you've used both Android and iOS (iOS 10), you've often wondered what it would be like to use an Android device if your primary device is iOS or an iOS device if you primarily use an Android device. For most people the curiosity gets the better of them and they end up buying one of each. If you can afford it, this is the best way to have the best of both worlds, so to speak. But this is not always the case and even if you want to buy both, you still need to know what you'll be getting with each one. So whether you are buying both or are looking to make the switch from one to another and can't decide which way to go, our full comparison of these two platform that is iOS vs Android should help you make an informed decision.
Part 1: What are the Differences Between Android and iOS
Let's begin with the major ways these two platform differ from one another.
1. Open Systems vs Closed Systems
Android is a more open system as compared to iOS (iOS 10 included). Any Android app that is available even if it is not on the Google Play store can be downloaded and installed on an Android device.
This is not the case with iOS. Case in point: Apple will not allow you to view Flash videos and play Flash games on iOS devices for reasons only known to them.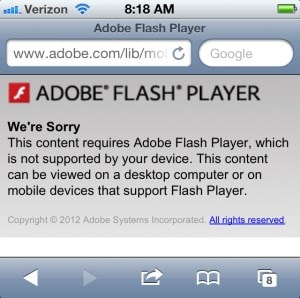 2. Security
Because Apple maintains such as tight grip on the applications that can be allowed on an iOS device, the devices are more secure.
On the other hand, the openness of the Android platform means that there is a bigger risk of not just malware but other security threats. This makes iOS devices a safer option for those who want a more secure device.
3. User Control
Apple takes the time to ensure that the interface is pleasant and well designed. Across all iOS devices you expect to find well designed products and Apple doesn't disappoint. But when it comes to being able to customize how the widgets will appear, Android devices offer you better control.
Also there is such a wide range of different Android devices that to change the interface you just need to select a different Android device.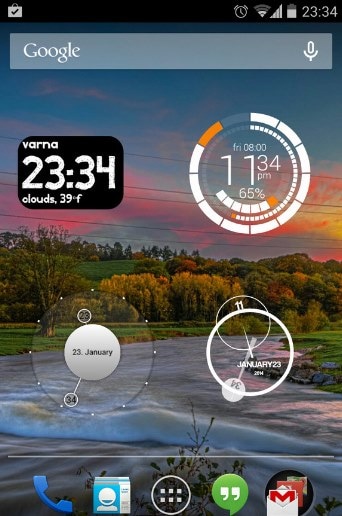 4. Battery Life
On the other hand, Android devices have a considerably less battery life but again, there are so many different devices, meaning you can choose one with a better battery life.
Usually iOS devices have better battery life as compared to Android devices. But unlike Android devices you cannot replace the battery yourself.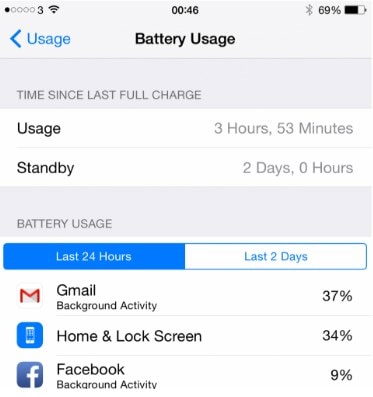 ---
Part 2: How are iOS and Android Similar?
As we have seen in part 1 above, there aren't very many differences between the two platforms. They may have been vastly different in the past but thanks to competition and other factors, iOS and Android devices have been moving closer together in terms of features and functionality. The following are just some of the similarities between the two.
1. Easy Application Installation
It is very easy to install an app on your iPhone or iPad. You can do it on your device from the app store or from iTunes. All you have to do is search for the app you want to install and tap "INSTALL". The iOS device will do the rest and your application will be ready to use in seconds.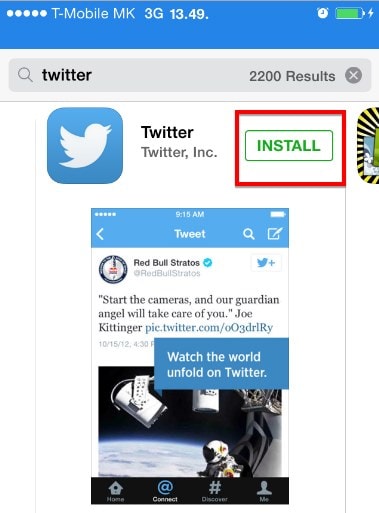 The same applies to Android devices. You can either use the Google Play Store on your device or the official Google Play Store website. Sign in with your Google account, search for the app you want to download, hit "INSTALL" and it will be ready for use in just a few seconds.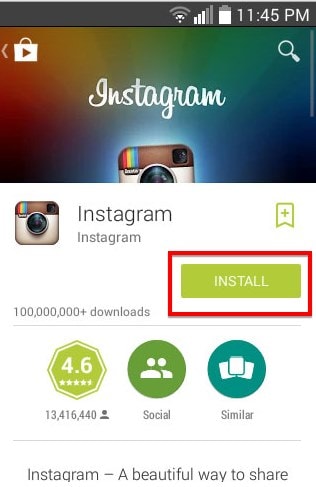 2. Touch and Gestures
Another major similarity is that they both use very similar touch and gesture conventions to run the device. On both Android and iOS devices you make use of touch screen technology. With both devices you get a home screen, although the actual makeup of the home screen may vary. You also require a swipe gesture to get into both the devices.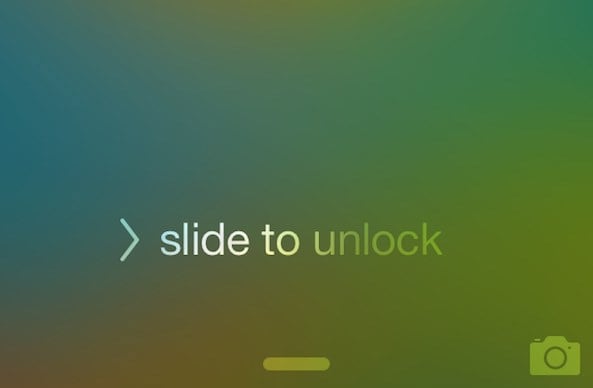 3. Running Apps
In both iOS and Android Apps generally run in full screen mode which means you can only use one app at a time. This doesn't however mean that you cannot multitask. Both platforms offer a multi-tasking feature although the other apps will be running in the background. Only with the latest version of iOS and the latest beta preview of Android N can you really multi-task.
4. Lock Screen
Both the Android and iOS platform will allow you to download third-party apps to change the Lock screen. Both of them also have the Lock screen option that allows users to prevent accidental dialing and keep your device inactive when you are not using it.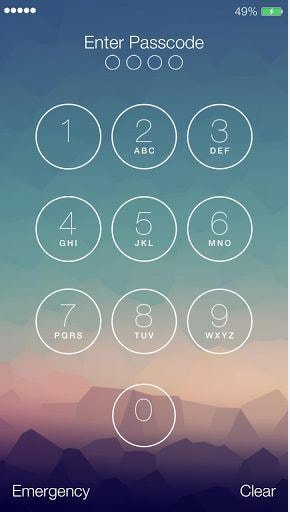 ---
Part 3: Choosing Between iOS and Android
As Part 1 and Part 2 above demonstrate, there aren't major differences between iOS and Android so if you are still majorly confused about which one to choose, here's a comparison that might come in handy.
Pros and Cons of iOS:
•With iOS there is a distinct advantage for tablet apps. They can get the same Smartphone apps on their tablets.
•Social media updates on the iOS platform are easier and quicker because of the fact integration with Facebook and Twitter is deeper as compared to the Android platform.
•Certain iOS apps like FaceTime, Square and Mobile payments are available on the iOS and only certain Android devices.
•The interface on the iOS platform is locked down. You are only allowed limited customization options for the home screens and there are no third part apps pre-installed on the device. Also app installation can only be done from the App Store.
•A major advantage of iOS is that Apple offers software upgrade for all devices automatically. This ensures that the devices remain current a factor that boosts performance.
•Apple also offers better privacy controls especially when it comes to app permissions and the type of user's private information the apps can request during installation.
•You will not be able to install apps that are not on the app store unless the device is jailbroken. This limitation is a hindrance to iOS device users who want to try an app that is not available on the app store.
Pros and Cons of Android:
•The biggest advantage of Android devices is that there is such a wide range of choices in terms of hardware. Android devices come in various types, screen sizes, varying price points, models and even features. This means that you can choose a device based on the features you want to have and even a price point that is more affordable to you.
•Android also has a highly customizable user experience. You can customize the home screen any way you want, with not just the app icons but also a wide selection of widgets that allow you to remain informed and connected.
•The Google Play store has fewer restrictions when it comes to the user information that can be shared with apps. This ensures that there is a wide range of apps for Android device users to choose from but it also means that the device is less secure, more prone to malware and viruses.
•Google also provides Android devices with a wide network of services that iOS device users can only dream of.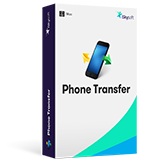 MobileTrans - Cross Platform Transfer, Risk-free and without Losing Quality
You can use iSkysoft Phone Transfer to easily transfer all types of data including music, videos, contacts, call logs, messages, notes, calendar and many more.
You won't have to wait hours on end to for the data transfer to be complete. It takes under 5 minutes to execute the whole process.
It is also a very useful backup and restore tool. You can use it to back up all the data on your device and restore the data whenever you need to.
It is compatible with almost all Android and iOS (iOS 11 supported) devices.