Aside from the standard keyboard that your Android device is equipped with, you can download third-party keyboard apps from Google play store. But what if you want to use an iPhone keyboard on Android devices? Then you are in luck, because there are plenty of 3rd party applications that simulate an iOS experience.
The most obvious place to search for such an app is Google Play. Simply search for "iPhone keyboard"; the search will yield several results. You should then choose the keyboard that works best for your phone and gives you a real iOS-like experience.
Here are the top 5 iPhone keyboard for android apps.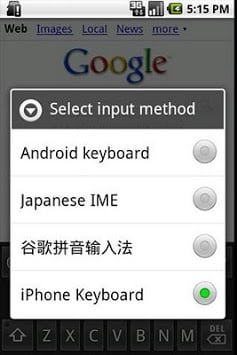 1) Keyboard Emulator
With this app, you can fool your friends into believing that you are using an iPhone device. Keyboard Emulator has a very convincing iPhone-like keyboard. If you want to use this keyboard all the time, you can set it as your default. However, you should remember that this emulator is only meant to fool your friends. It is not endorsed by Apple, and is supported by ads. Therefore, you should expect to see a few ads on the home screen or notification tray. If you are willing to shell out a few bucks, you can buy the paid version, which is ad-free.
---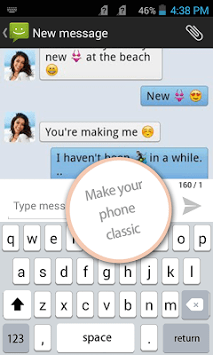 2) Classic Keyboard
This beautiful classic keyboard will transform your Android device into an iPhone 5 lookalike. Classic keyboard is a light app that does not take up too much space or memory on your phone, making it fast and responsive. Do you always have a hard time typing because your fingers get in the way? This keyboard has some good distance between the keys – this makes typing easier. If you hate auto-correct, then this is the ideal keyboard for you. Moreover, it does not have any annoying ads that mess up your typing. Get the classic keyboard if you are looking for a simple iPhone-like keyboard to fool your friends.
---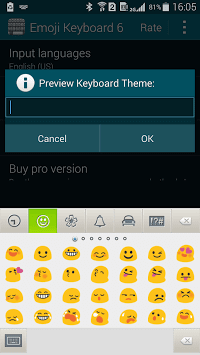 3) Emoji Keyboard 6
Are you a fan of emojis? This is the app for you as it has dozens of them. Emoji Keyboard 6 supports the use of emojis everywhere, including Facebook. Even though it takes up a substantial amount of space -16 MB – users like it because it has a great response time. However, it has a few irritating ads that interfere with your typing. On the bright side, it has a classic style keyboard UI, and you will not struggle to adjust when using it.
---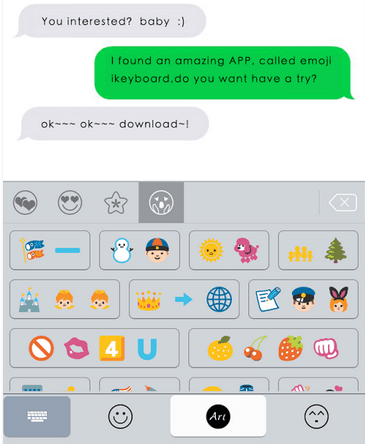 4) Classic Theme Emoji Keyboard
With this theme, you will be able to enjoy texting on your phone that much more. It is a new Android version that contains multiple sounds, fonts, and themes. The best thing about Classic Theme Emoji keyboard is that it is free to download. Its new features are popular among many users, especially the customization function. These lovely features include a customizable press sound, wallpaper, and layout; smart auto-correction; and convenient input of thousands of smileys, emojis, and stickers. With over 30 dictionaries of most major languages, this app is truly amazing. However, you have to download Kika Keyboard to be able to use the keyboard – this definitely puts off some people.
---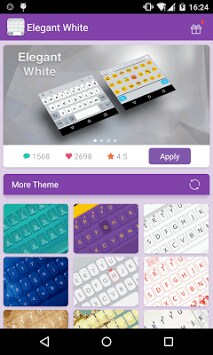 5) Emoji Keyboard – OS9 White
This is app is not a standalone; the downside is that you need to download Emoji keyboard in order to use it. Nonetheless, those who envy people with iOS 9 can now have it on their Android devices. Designed by CrazyCorn, Emoji Keyboard – OS9 white gives your phone an authentic iPhone-like look. All your friends will envy your new stylish keyboard. This app has a wide array of emojis, which can be used for texting or on social media.
---
After downloading your iPhone keyboard for Android, you are done. You will now have an iOS-like keyboard on your Android phone. Needless to say, your new keyboard will appear anytime you want to type: emailing, messaging, and browsing. This will be the case until you change your default keyboard to your device's standard keyboard.