We all know that iPhone is a great device for storing and playing flawless videos and music. It is also extremely easy to play such files on our devices. But what if you have iPhone and iPad both and you simply want to share those files from either of the devices to another. You could simply do it for the sake of saving some storage capacity or simply because you want to keep some favorite files in your iPad as well. Thankfully, there is an easy way to share viode and music between iPhone and iPad.
How to Share Video and Music Between iPhone and iPad
If you are also eyeing to share or transfer files between your iPhone and iPad, then you can easily do it via MobileTrans for Mac (or MobileTrans for Windows). This is a specifically designed application for helping you to easily and safely transfer data between iOS, Android and Blackberry devices. All your important data like contacts, call log, apps, messages, photos, videos, music and calendars take few seconds to transfer.
Key Features of Phone Transfer:
The tool provides easiest platform for sharing and transferring various data.
Apart from Android, iOS and Blackberry devices, the tool is also efficient in transferring data from iCloud.
It makes sure the transfer is risk-free and of the same quality as before.
You can also use it to backup and restore data on any of your devices.
It also gives an effective data erasing option. The files are permanently deleted for security reasons.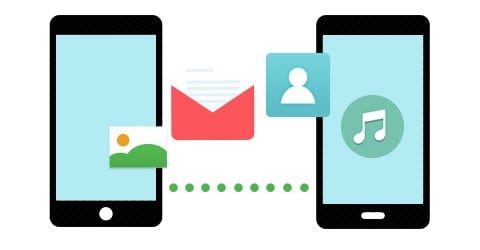 MobileTrans for Mac is the easiest tool for sharing your videos and music between iPhone and iPad. It efficiently transfers all your files without causing any data loss. The data is transferred in seconds with the help of few simple steps.
Step-By-Step Guide to Share Video and Music
Step 1

Launch MobileTrans for Mac

You can simply download the application from its official website. After downloading the file, simply click it and drag the folder icon to Applications. Now, double click on the program and it will begin to launch. USB cable is required to connect both devices together. While connecting the devices via USB, make sure to authorize your iPhone to Mac and then continue the process.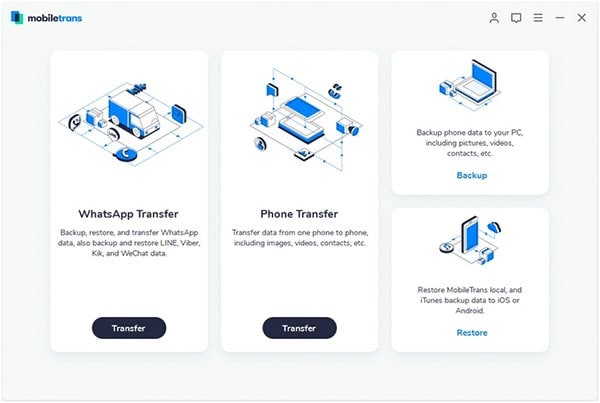 Step 2

Select "Phone to Phone transfer" Mode

For sharing files between your iPhone and iPad, select the "Phone to Phone transfer" Mode from the menu. After both your devices are connected, a new window will appear on the screen. This window will show both your iPhone and ipad on either side like in the image below where Android device is shown in the place of iPad.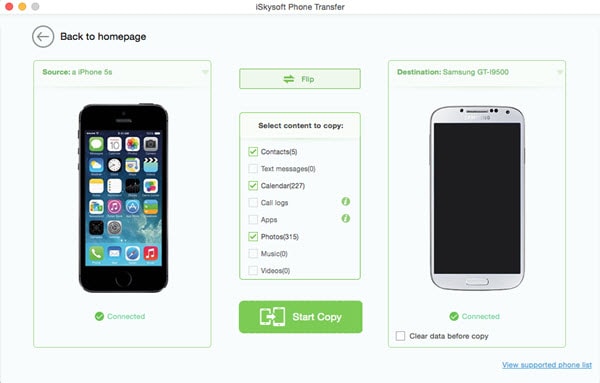 Step 3

Start Sharing Video and Music

Now, from the new menu that appears on your screen, choose whatever files you want to transfer from iPhone. You can select any number of music or video files for sharing between your iPhone and iPad. Click "Start Copy" to start to share files between iPhone and iPad.