For ages now, the transfer of files from android to Mac has been a big challenge simply because Apple does not allow you to connect any Android device to their devices. But with a program like Phone Transfer in place, the task has been made possible. This special program allows you to transfer all types of files from your Android device and onto the Mac, backup, and even restore all your data in a single click! Let's dive into more details of this Android Macbook file transfer.
The Best Way to Transfer Android Files on Macbook
What exactly is MobileTrans for Mac (or MobileTrans for Windows)? Simply stated, this is an excellent, super-easy to use, phone-to-phone transfer tool. It helps you transfer all the files you wish to (e.g. contacts, apps, messages calendar, photos, etc) from an Android device to a Mac. In addition to the transfer process, the application also allows you to safely backup and restore all your data without losing its original quality.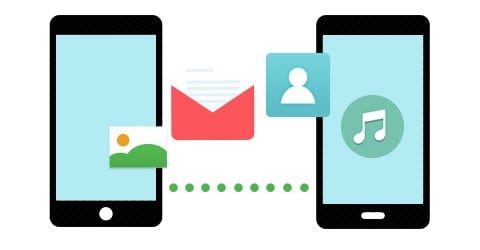 Key Features of Phone Transfer:
The mobile transfer program allows you to backup all your files to Mac in a single click. Remember that everything you'll be backing up on Mac is always the same as the original. No loss of quality.
Have you backed up your data on Blackberry Desktop Suite for Mac, iTunes or iCloud? Good. This Phone transfer App allows you to retrieve it to either iOS or Android devices, easily and faster.
The program permanently erases all the data stored on your phone. So, if you're planning to give up your phone or sell it, there's nothing to worry about. You'll be able to completely erase all your private data from it to avoid illegal access.
Supports one-click transfer of files between your Android and Mac device. The transfer process is risk-free and does not lead to loss of quality. You can transfer everything e.g. music, videos, contacts, messages, and so much more.
Last but not least. This phone transfer program supports over 3500 different phones and networks. There's simply no limit to the number and type of devices you can use the program with.
Now you fully understand how the phone transfer app works. Let's move on to our detailed guide on how you can use it to your files from Android to Macbook.
Step-By-Step Guide to Transfer Android Files on Macbook
Step 4

Start to Transfer Files

Next, check the data you'd like to transfer from your Android device to Macbook, e.g. photos, call logs, text messages, videos, music, Apps, etc. Once you've checked all this data, slick on the "Start Copy" button. This prompts the application to start transferring all the data you've selected to your Mac. Enjoy!