With every Smartphone nowadays sporting a front facing camera, video chatting has never been easier. And with the vast array of third-party video chat apps available, Apple's Fact Time is no longer the only cool app out there. Furthermore, most of these apps are compatible with both Android and Apple phones (iPhone 7) unlike Face Time, which is exclusive to Apple devices. Unfortunately, sifting through the millions of apps available online can be time-consuming and downright annoying. To make work easier below is a list of five video chat apps between iPhone and Android that you ought to try.
1. QikShare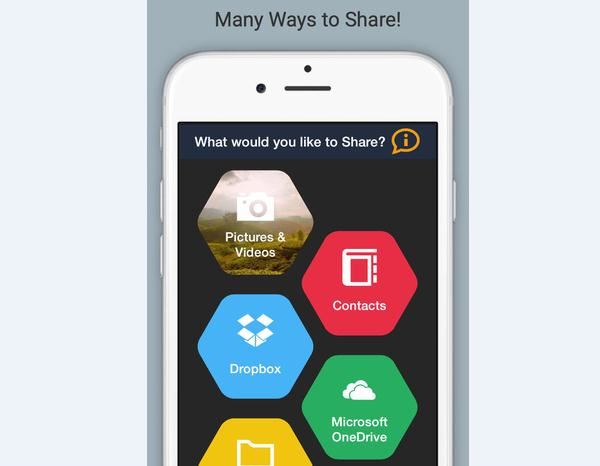 Topping the list is a video chat app that deviates from the norm and QikShare is its name. In addition to video calls, this app gives you the ability to record and publish videos onto your Qik feed. From the latter feed, you can share your recorded videos via YouTube, Facebook, Text, Email, and even Twitter. Qikshare uses Dropbox and other cloud storage services. Also, the app allows users to share content by bumping their phones together. Thus, Qikshare is a dual purpose app that you can use to video chat and also share content with other Qikshare users and also through social media platforms.
---
2. Fring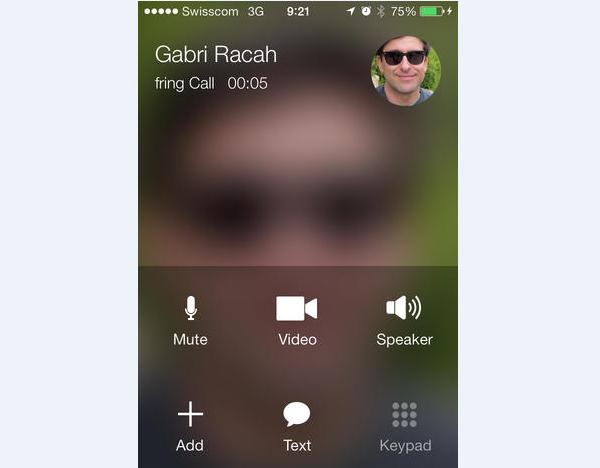 Coming in at number two is an app whose compatibility goes beyond iOS and Android. Fring is also compatible with certain Symbian smartphones good examples being Nokia E7 and N8. Additionally, Fring is one of the few video chat apps that support group video calls. Thus, with this app, you can participate in a video call with up to four people. Fring also supports VoIP calling, meaning that you can use the app to call any number at subsidized rates. This is in addition to the app giving you control of your Instant Messaging networks such as MSN Messenger, Google Talk, AIM and ICQ.
---
3. Camfrog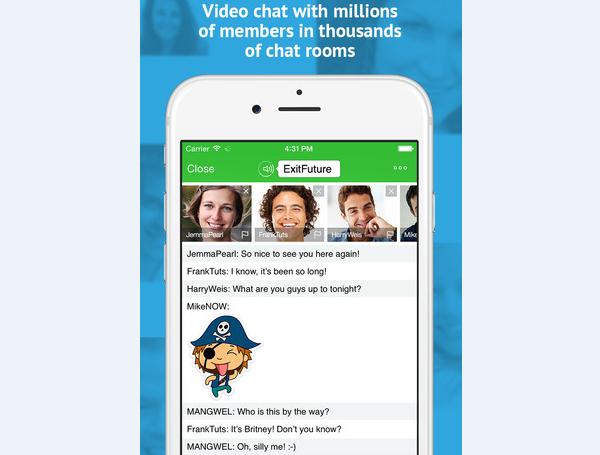 If you are a fan of connecting and networking with strangers on the web, then you will love Camfrog. The latter video chat app allows you to connect and interact with strangers in its various chat rooms. The chat rooms are categorized based on users and topics. Thus, the app has chat rooms that cater to the needs of different people such as video game lovers. The only drawback of this app is that it tends to feature explicit content, especially in chat rooms designed for adults over the age of 18. However, there are those that do not mind the explicit content. Camfrog has a total of 6,457 chat rooms open and you can join and participate in any one of them. The chat rooms are backed by a user directory that shows you who is online. The standard interface similar to that of most Instant Messaging apps is easy to navigate.
---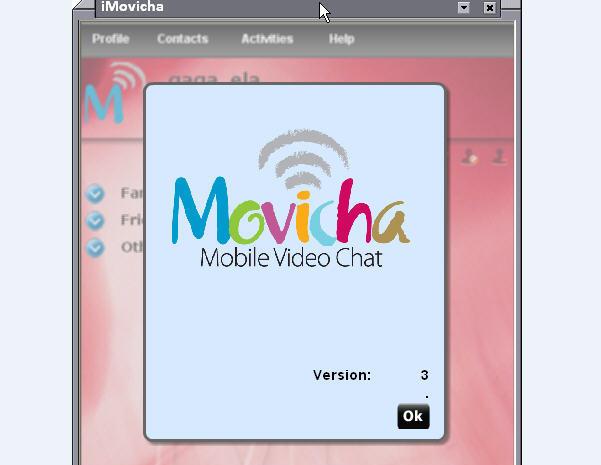 4. Movicha
If none of the above apps excite you, then maybe Movicha will. The app is similar to Fring in that it is compatible with other operating systems such as Symbian and Windows Mobile. Also, the app is compatible with Mac and Windows computer operating systems. As such you can make a video call from your smartphone to another smartphone or a computer. Alternatively, you can use the app to make a laptop to laptop video call. And according to the app's official website a Blackberry version could be out soon. One of the best features of this video chat is the end to end encrypted call function. Movicha also features Instant Messaging, video calling, voice calling and a host of other contact management features. Also, the app is compatible with both smartphones and computers. The app works on both Wi-Fi and 3G networks.
---
5. Yahoo Messenger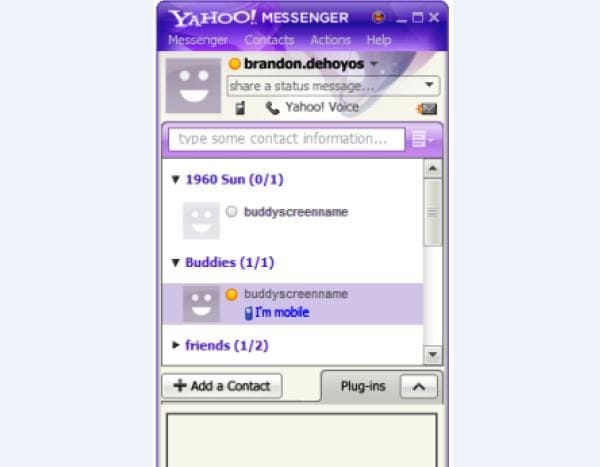 Lastly but definitely not least is Yahoo Messenger. The latter app comes with an SMS feature for sending free texts to Malaysia, Canada, USA, Philippines, Vietnam, Indian, Kuwait and Pakistan. Also, you can use the app to share photos with your friends so long as they are on Yahoo Messenger or MSN Messenger. To make things easy, the app offers you the opportunity to import your Gmail, Microsoft Outlook, Windows Live Messenger and Netscape Contacts. Sadly, this option is not available for other Yahoo accounts Yahoo email included. As for the interface, it is simple enough for any novice to navigate through.