No matter how many messenger apps we get introduced by, those traditional SMS messages will never lose their importance. When it comes to official messages or important information through official websites, this old way of SMSing still carry a lot of weight. While switching from one Android to another, the first thing that bothers is transferring of these messages to new device. Well! We have got your problem sorted out. In this article, we will make you understand two ways through which you will become aware of how to transfer SMS messages from Android to Android easily.
So how to transfer SMS from Android to Android free?
Well, using bluetooth will be a good choose to transfer messages between Android devices free. It is a feature with the help of which the users can transfer their information wirelessly. It is the most common, old and no doubt has been widely used method at one time. The process can be a little time-consuming but those who wish to go ahead with wireless transferring of SMS from Android to Android, this can be helpful. Here are the steps that are needed to be performed to accomplish SMS transfer between Android devices.
[Guide] How to Transfer SMS Messages from Android to Android via Bluetooth
Step 1. First of all, you need to enable Bluetooth in your device. You can do it by heading to 'Settings' or just swiping down the notification center and turn it on from there.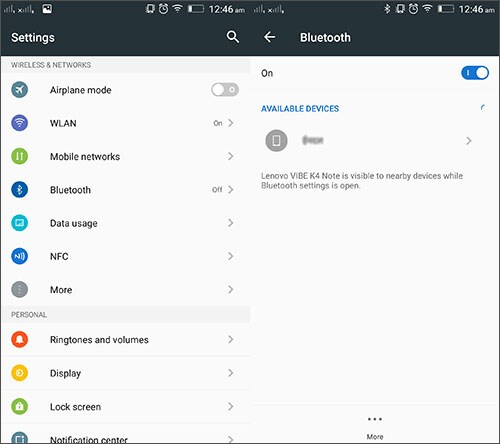 Step 2. Now, connect and pair it with another device. For this, enable Bluetooth in the target device too and start scanning the nearly available device. After scanning, pair the devices.
Step 3. Open SMS application in your device and pick out the message and open it.
Step 4. Select the thread and look for Share icon on the screen. Tap on it and you will see options under 'Share via' category. Tap Bluetooth icon from the list and confirm the sending. Your SMS will then be successfully transferred to the other device.
---
Alternative: The best way to transfer anything from Android to Android
If you failed to transfer messages via bluetooth as disscused above, you will need to find an alternative. MobileTrans for Mac (MobileTrans for Windows) can be said as the best alternative to learn how to transfer SMS from Android to Android. You no need to have special technical knowledge. Just with 1 click, your messages will be moved from Android phone to another Android phone. Anyway, it supports almost all of the Android phones.s
How to transfer SMS from Android to Android with 1 click using iSkysoft Phone Transfer
Step 1: Make sure you have installed iSkysoft Phone Transfer (Win or Mac) on your computer. Open the program and connect both of your Android devices to the computer. Now from the iSkysoft Phone Transfer interface, click 'Phone to Phone Transfer' on the left.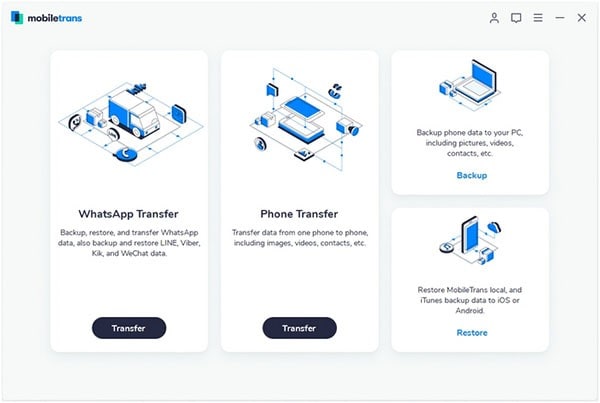 Step 2: Now you will see both your Android phones within the program. Make sure the resource phone is displayed on the left (You can change this by clicking the "Filp" option). Tick Contacts or Text Messages and click on the "Start Copy" button. The program will start trasnfering your messages.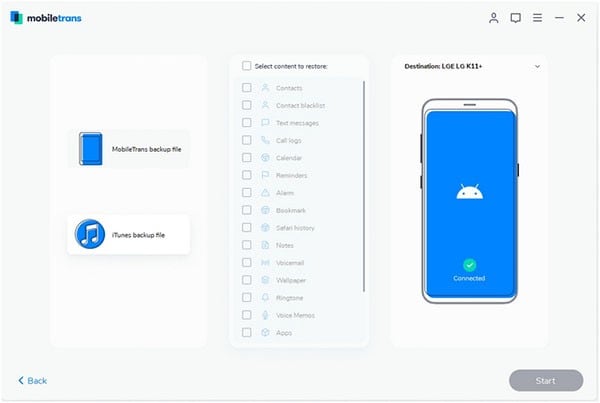 Step 3: You just have to make sure the well connection between phones and computer while the transferring process. It will take seconds to finish the whole process. After that, you will get your SMS on another Android device!
If you want to try it, you can download this Android SMS transfer software from the buttons here.