When switching to a new Windows Phone, apart from transferring and installing data and apps, one has to store its contacts too. Just follow this guide to transfer contacts from Windows Phone to Windows Phone with ease.
Part 1: Transfer Contacts from Windows Phone to Windows Phone in 1 Click
To make the Windows Phone contacts transfer easily, Phone Transfer is a great helper, which allows you to move contacts from your Windows phone to windnows Phone in just 1 click. It is a powerful tool can transfer files for Windows devices even with Windows 10. Besides contacts, you can transfer mesages, videos, music and photos as well. It is specially created to transfer any data between smartphones which run on Android, iOS and Nokia Symbian OS. Also it is compatible with the brand new iOS 11 and iOS 10, and 5.0 Lollipop. (You can also get MobileTrans for Mac version.)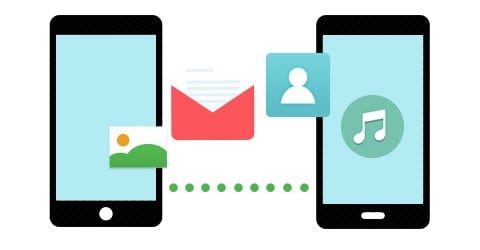 Steps to Transfer Contacts from Windows Phone to Windows Phone
With help of this program, you can transfer data with ease. It is simple to use and is reliable enough. All you have to do are the following steps: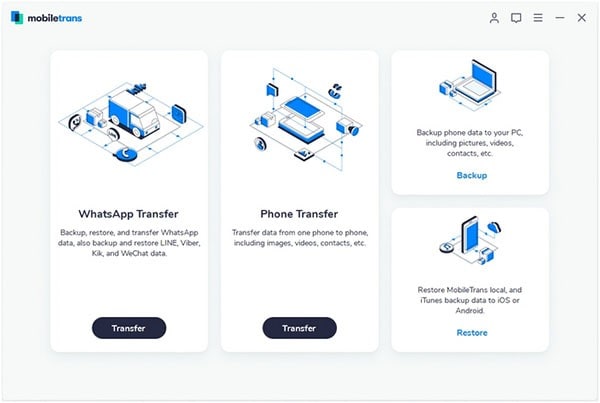 Step 1: Launch the Program on your computer
Begin by installing Phone Transfer in your laptop or computer. Open this program and complete its installation. Then go to the window of "Phone to Phone Transfer".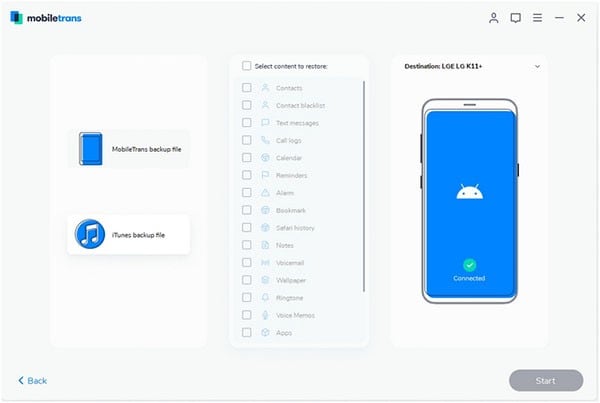 Step 2: Connect Windows Phones to PC
Plug your mobile devices in your laptop or computer. Wait till the program detects and recognizes your devices. Then you can view your devices with the contents of your source phone in the main interface.
Part 2: Transfer Contacts from Windows Phone to Windows Phone with SIM Card
Suppose your old Windows Phone uses the SIM card, then you can move that SIM card to your new cell and import the contacts. Provided that contacts are stored in the SIM card and not in the memory card. It varies for mobile operator to operator; some network providers don't provide a SIM card.
In case of some phones, SIM card is located in the small SIM card tray that comes out from the side edge or the top of the phone. While in some phones, it is found when you remove the battery cover and even battery in rare cases, from the back of the phone. If you are not sure about the whole SIM card situation, talk with mobile operator's customer care.
In some phones one has to use the standard sized SIM cards while in rest, smaller SIM called "microSIM" are used. If transiting from a phone that uses different type of SIM card than your previous one, you have to talk to representative of your mobile operator regarding how to move contacts.
Whenever you import your contacts from SIM card, they get automatically imported to the Microsoft account which you have on your phone. It won't get deleted from the SIM. If you are yet to set up your Microsoft account, then contacts will be saved on the Phone's memory. Once you complete setting up the Microsoft account, contacts will get synced and imported.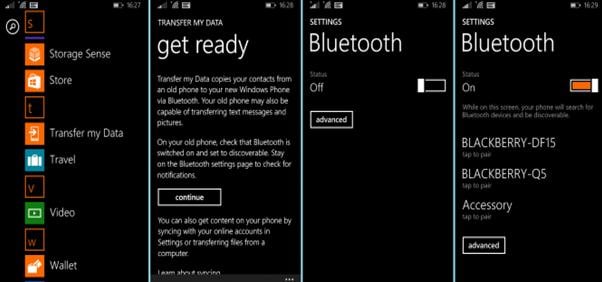 How to import contacts to Windows Phone from a SIM card
1. Start by putting the SIM card which contains your contacts to your Windows Phone.
2. Click on the start button and tap on People option.
3. Press on More options and then move to settings.
4. Select Import from SIM option. If you have more than one SIM, select the SIM which you want to import from.
5. In the save contacts to, choose the account under which you would like to store contacts. Later click Next.
6. Do any one of the following:
• Tap import in order to import all the contacts at once.
• If you want to select certain contacts individually, hit Clear and select which ones you wish to import.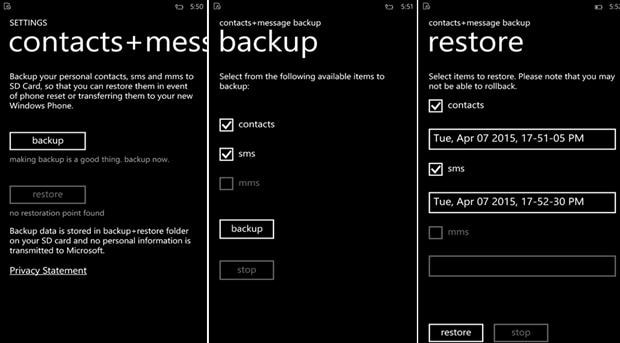 How to import contacts from a phone without the SIM card
Don't worry if your old cell phone doesn't have a SIM card. You can still retrieve your contacts from old cell to the new phone. Different mobile service operators have different methods of getting this process done. With the help of mobile operator's representative you can get the transfer done. Browse through website of mobile operator or call their support number or visit their outlet for help.