Now since iPhone SE (iPhone 5SE/iPhone 6C) is seen as an upgrade on iPhone 5s, many people hoped to swith from iPhone 5 to the bew iPhone SE, and want to search a way to transfer data from iPhone 5 to iPhone SE. Unfortunately, this is not the case. You still can still use iCloud or iTune, but you probably know the hassle involved when using those two options. The easiest way so far is using third party utility to transfer all your data from your old iPhone 5 device to the new iPhone SE. Well, there are many other easy ways you can transfer iPhone 5 data to iPhone SE safely, or from your current version to iPhone SE. Here we will show you the best way to do so.
The Best Way to Transfer Data from iPhone 5 to iPhone SE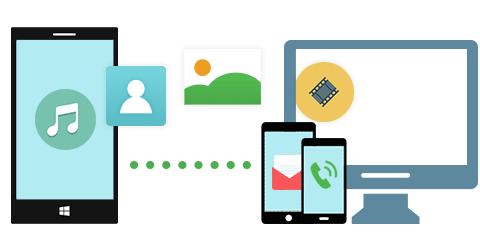 Let me walk you through one of the easiest way to transfer data from phone to phone. That is to use MobileTrans for Mac (or MobileTrans for Windows). It is an intelligent solution for those who want to transfer contacts, messages, and other data from iPhone 5 to iPhone SE. Unlike other software of its kind, iSkysoft Phone Transfer transfers 100% of your original data. It also allows you to backup and restore data even from multiple back-ups' modes such as iTune backup, iCloud backup, Samsung Kie and many more.
Key Features of MobileTrans for Mac:
● It works not only on iPhone 5 to iPhone SE data transfer but to other popular brands phones like Android, Blackberry and many more.
● It is not limited to data transfer only. You can also use this phone transfer as a backup tool, and you can also restore those backups. Restoring backups to your new phone can be done with just one click, No hassle.
● If you have some backup in your iCloud account, this tool supports data retrieval from iCloud backups, iTune backups, and many other backups modes.
---
Steps to Transfer iPhone 5 Data to iPhone SE on Mac
Step 1: Lauch MobileTrans for Mac
Installation of MobileTrans for Mac is very easy, and it should only take seconds. It's as simple as clicking the downloaded file, then dragging it to the Applications, double click it, then launch it on your Mac.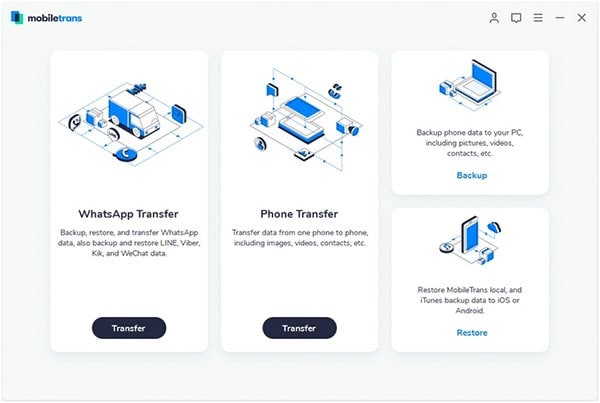 Step 2: Connect your old iPhone 5 and the new iPhone SE
On the main interface, you will find a "Phone to Phone Transfer" tab, click it to open a transferring window. And use the USB cables to connect the two phones. You will see the two phones with the source phone information on the program interface.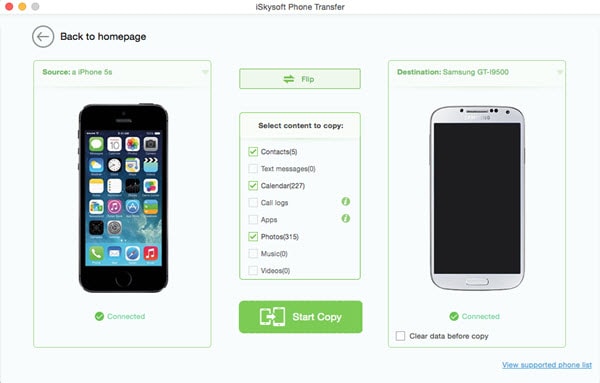 Step 3: Start transferring data from iPhone 5 to iPhone SE
You will find all the data that you need to transfer whether its contacts, messages, and other data from iPhone 5 then click "Start Copy" to begin the transfer process to your new iPhone SE. Now, If you had backed up your Old iPhone data to iTune or iCloud and you need to extracts them from the backup file and transfer then to your new iPhone SE, then this tool will be a great help.