Android phones and tablets accept a number of video formats including WMV, AVI, MPEG4 among others. Unfortunately, DVD is not one that can be directly played. You might even want to play the DVD without necessarily having to load it on to your device. So what you need to do is rip the video into a format that can be played on your android phone to tablet. For this you need a good quality DVD ripper. Though there are a number of devices available on the Net, most of them are quite costly and the free ones can be difficult to use. But one efficient and inexpensive program to transfer DVD to android tablet is the iMedia Converter Delux for Mac (or Video Converter Unltimate). Here is quick look at how this program works.
The DVD to Android converter is in all-encompassing media tool that lets you convert DVD to Android tablet or phones. So, you can play your DVDs on any of your android devices. It can be used to convert videos to pretty much any required format. You even have complete freedom to burn, copy or edit any of your favorite videos. It goes far beyond simple conversions. You can use it for pretty much any multimedia functions.
See more features:
Convert video and audio to any format.
Convert DVD to Android, iPhone or any other devices.
Download video and audio from any sites.
Edit video to make it special.
Burn any video to DVD.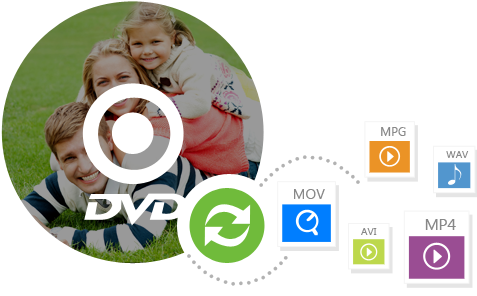 So how would you use this tool to convert DVD to Android tablet or phones? Read on to find out.
Step 1

Install and open the program

After installing the program, open its main menu. You will have three options – Convert, Burn and Download. You will need to click on "Convert".
Step 2

Import DVD to the program

Choose the file that needs to be converted and select it from the folder. You can select the entire folders into the program. You can either drag the file directly into the interface or select it with the "Media Browser" button. Your DVD file will be loaded to the program.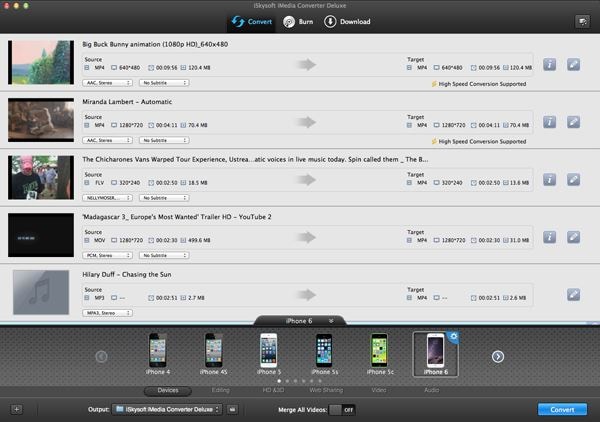 Step 3

Select Android as target output

Now, nevigate to the botton of the program interface, and you will see the format bar. There, click the "Devices" to show the devices list. You can get iPhone, iPod, iPad, Android phones and Android devices. Then click on the name of the Android device that you want to set it as output.

Step 4

Convert DVD to Android

Lastly, click the "Convert" button to start converting DVD to Android. After that, you can transfer DVD to Android devices for playback anywhere anytime.