Have you ever found yourself in a situation where you shot some videos on your iPhone and now want to show it to your family or friends? It can get a little difficult with four or five people crowding around you and looking at the small screen of your device. Wouldn't it be a lot easier if you could copy the videos to a device with a larger screen like your iPad and then show them to everyone? Well, now there is a way for you to transfer video from iPhone to iPad.
How to Transfer Video from iPhone to iPad
When you want to transfer movie from iPhone to iPad there really is no better option than MobileTrans for Mac (or MobileTrans for Windows). This software has so many unique features that once you start using it you will never want to stop. It really is the best way to copy video from iPhone to iPad. Let's take a look at some of this software's brilliant features.
Key Features of Phone Transfer:
It is very easy to use and can work with all versions of iOS too.
You could use this simple tool for transferring all sorts of information between phones with just a single click.
It can also help you by deleting all of the files from your phone. And once again, all it takes is a single click.
It supports to backup phone data to Mac or computer.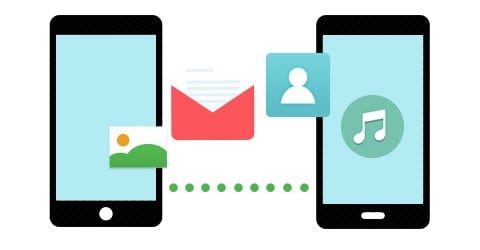 Step-By-Step Guide to Transfer Video from iPhone to iPad
Step 2

Connect iPhone and iPad to Mac

Once you have done this, you will then have to connect both your iPhone and your iPad to your Mac. You can do this using the lightning connectors that you would have received with both devices. It isn't difficult. Just remember to authorize both of the devices on your Mac or you'll not be able to transfer any data.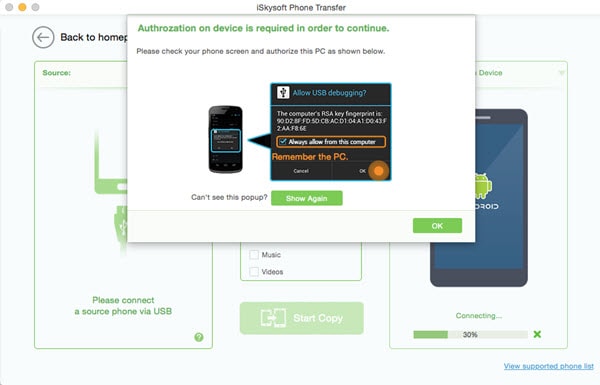 Step 3

Using Phone to Phone Transfer Mode

Once you have connected both devices, you can start the transfer of videos from your iPhone to your iPad with a single click using the "Phone to Phone transfer" option. You will get to see a list of all the videos on your iPhone. Go through the list carefully to make sure nothing has been left out.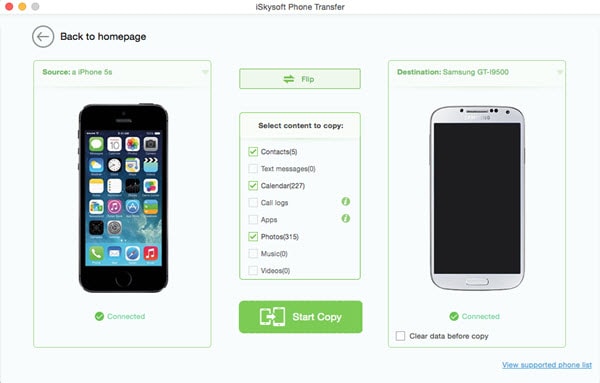 Step 4

Transfer Video from iPhone to iPad

When you are certain that all of the videos are there, you can click on the "Start Copy" option and the videos will start being transferred. There's nothing more for you to do at this point. You just relax and wait for the videos to be copied. Isn't that simple? Once the transfer is complete, simply unplug both devices. All your videos will now be available on your iPad as well.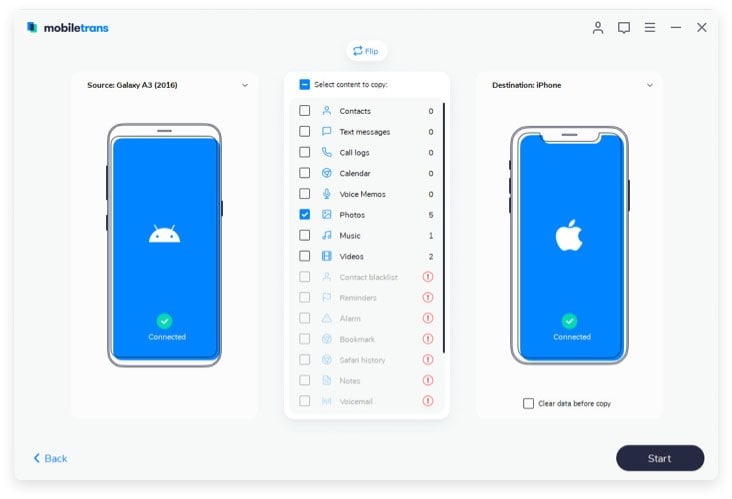 Who thought it could be so simple to transfer videos from your iPhone to iPad? There's no reason for you to be forced to watch them on the small screen of your iPhone anymore. Simply use this software and copy them to your iPad so that you can peacefully watch them on a much larger screen with a larger resolution.