Is There Any Good Quality Photo Editor That Allows Me to Remove Background?
With modern technology growing very fast, so are the photo editors and you will have limitless options to consider online. You will be spoilt for choice on which one best suits your needs satisfaction.
Part 1. Top 5 Popular Online Background Removers
If you are looking for an online background remover for your photos, the following five options will be a good starting point:
#1. Free Background Removal
This software has unique features that make it possible to remove adverts from the photo as well as anything in the background that is annoying. It's very professional and you will get to see that in the results. The user-friendly interface stands out as the main feature of this program to enjoy. You will be able to add photos with ease. There is also a built-in editor.
Pros:
Free Background Removal is easy to use and available for free so you will pay nothing.
There is no need to download and install to your computer because it's available online.
Cons:
It is not very good at handling photos that are very complex.
You might be frustrated at one time or another by the results you get.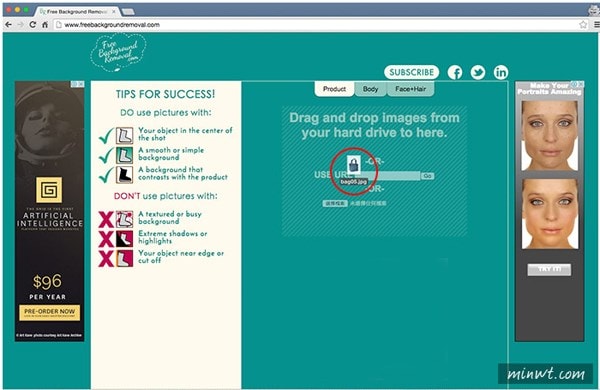 ---
#2. Edit Photos for Free
With as few as four simple steps, it will be very easy removing background from your photos with Edit Photos for Free. Its design is generally navigable to make photo editing easy. The program has extra add-ons that you can consider to enhance your experience. There are those add-ons that you will select while others are automatic. Furthermore, the interface is intuitive to make sure you have stress-free photo editing.
Pros:
This program is known to be safe from virus attacks so it's harmless for your computer system.
It's generally easy to use.
It comes at no cost burden since it's free
Cons:
There are obvious limitations of features because it's free.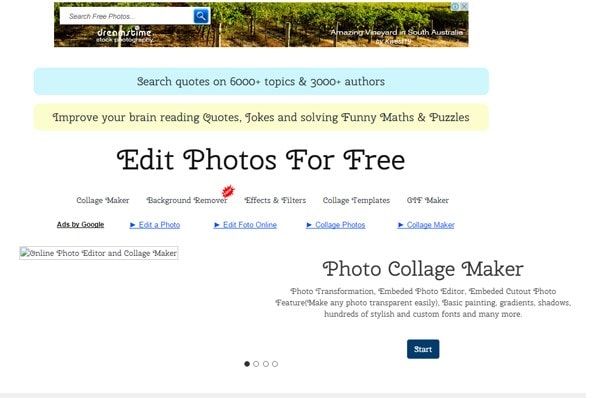 ---
#3. Background Burner
Regardless of the type of photo you have, Background Burner is well suited for removing background. It delivers timely and professional results more than any other program in the market. The main features to lookout for in this program include pan and zoom, social sharing, unlimited undo, simple and powerful editing tools and saving as JPG or PNG.
Pros:
It is absolutely free so you don't have to budget for that..
The program will handle all the difficult work without your input and the results are satisfactory.
It can handle batch photos which saves time.
Cons:
It lacks a manual mode which will make it impossible controlling your photo editing while its editor is not well advanced.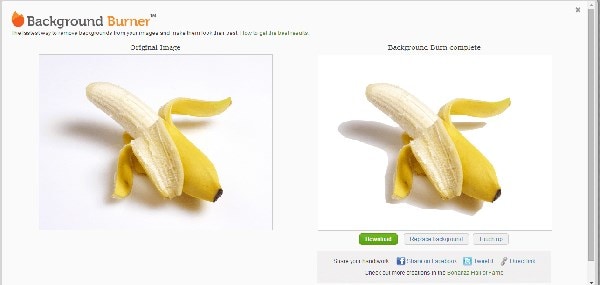 ---
#4. Lunapic
This is a top consideration whenever looking for the best online background remover for photo editing. It's a go-to program you will get online and its suitability is not in question. The key features for Lunapic are carte-blanche image creation tools as well as features, social networking through photo sharing as well as customizable animation effects.
Pros:
It is straightforward from the beginning to the end making Lunapic an easy to use photo editing tool.
The editing tools are intuitive, paint tools are useful and precise and generally it's unique.
Cons:
Most of the features are missing which will limit your experience.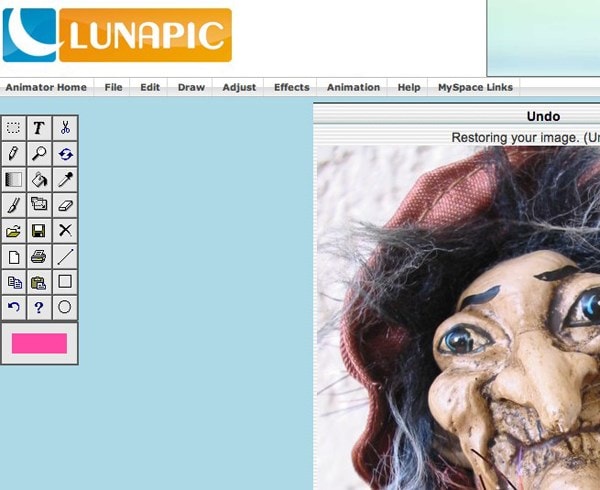 ---
#5. Online Image Editor
You will just require few steps for you to have the background of your photo transparent with this program. Removing background from your photo will always be easy whenever using Online Image Editor. The built-in editor will make your photo editing easy. Also, the interface is well designed to make Online Image Editor fully suited for photo editing. It will not be difficult adding photos for editing.
Pros:
The interface is easily accessible to guarantee an easy editing process.
The performance of this program is swift and does not cost anything to own and use.
Cons:
Because it's offered freely, you will not get to enjoy some of the features.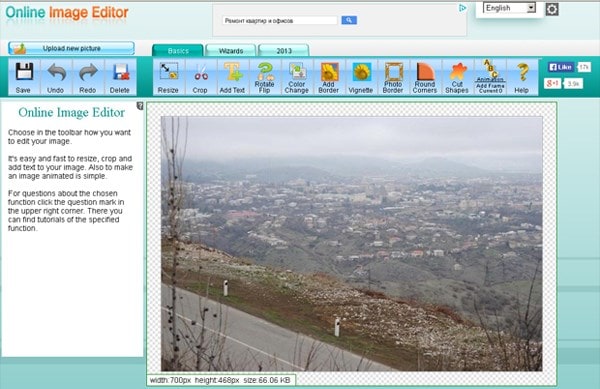 ---
Part 2. The Best Desktop Tool - Teorex PhotoScissors
This cutout tool is highly interactive and makes sure you replace background from your photos instantly. PhotoScissors comes with tutorials that you can use to get through the key steps flawlessly. It is loaded with many features just designed to enhance your editing experience. Take no chances with Teorex PhotoScissors and get maximum performance when editing photos.
Key features for Teorex PhotoScissors are:
Easy removal of photo backgrounds.
Cutting out objects with few clicks.
Prepares photos for uploading.
Swap background.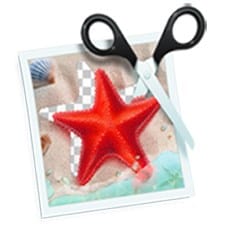 ---
Step-by-step Guide on How to Remove Image Background Using PhotoScissors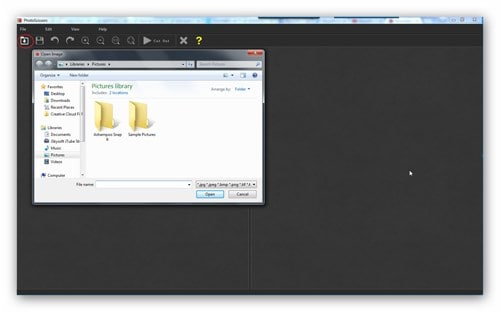 Step 1. Load Image
Browse through the computer from the menu bar. You can do this to locate the images in your folder. Just add only the image to use.
Step 2. Mark Image
Separate your background from the foreground. Select both the foreground and background to have a clear separation of what will be removed and that which will be retained.
Step 3. Save Image
The background will then vanish and now you are able to save the image into the folder you want without a background.