Do you know how to record screen on Chrome?
The advancements in browsers today allow you to get add-ons that can be used to record what you are doing in the browser. In chrome, you can use an add-on to record videos from streaming sites, or game demonstrations for those that are played in the browser. You can also record how to use can also record how to use certain browser-based applications on the Internet, such as online web development apps among many others.
Part 1: ScreenCastify add-on for Chrome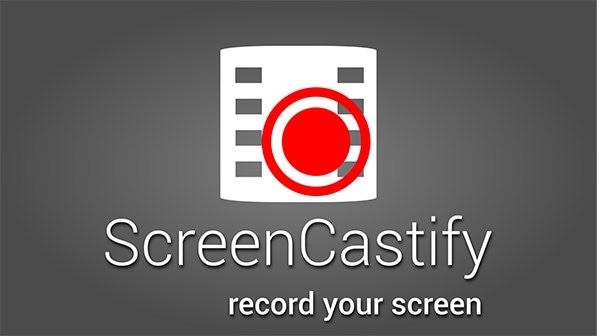 ScreenCastify is one of the most common screen capture add-ons for Chrome. You can use this add-on to record video on our browser, desktop and webcam. This is a great tool for those who do not want complicated screen capture applications.
Step 1) Install ScreenCastify. Go to the Chrome Web Store and look for ScreenCastify and then add it to your Chrome extensions. The Chrome icon will be placed on your toolbar at the top of your browser.
Step 2) Start a recording. When you need to record anything, you simply click on the icon in the toolbar and the extension will be launched.
Step 3) Tweak your recording options. You will get a window in which you can change several settings of your recording. For example, you can decide to record your browser, webcam or desktop. You can also decide whether you want the cursor to be seen on the video or not. The webcam will be embedded in the bottom right corner of your recoding if you select this option. You will be able to see the recording settings such as the size of the video and the frame rate.
Step 4) Define your audio recording. You can select the system audio or the microphone, which makes this tool quite flexible.
NOTE: Your videos will be uploaded to YouTube and set to "Public"; change this to "Private" to control who can view your video.
---
Part 2: Capture Fox add-on for Firefox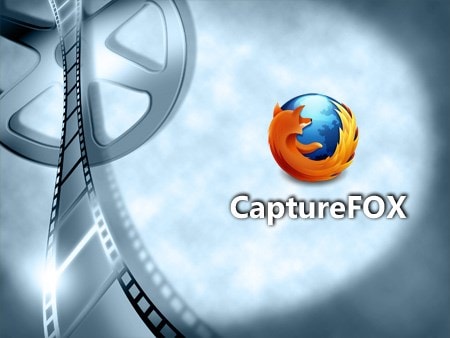 Capture Fox is a light and handy add-on for Firefox, which allows you to record your browser screen; it is ideal for creating tutorials showing how to work with certain web applications. You can also record audio so your viewers can hear your thoughts and tips as you go along.
Step 1) Install the add-on. Go to the add-ons page on Firefox and look for Capture Fox. Once you get it, just click on "Install" and the add-on will be installed. You have to restart Firefox for the add-on to be added to your toolbar.
Step 2) Start a recording. Simply click on the Capture Fox icon in your toolbar and the application will be launched. You will be able to change the settings of your recording such as the region that you want to record, the frame rate and also where you want the video to be saved. You can also decide what the delay period will be before it starts recording. This is great when you want to launch a website before you start your recording. In order to record your desktop, start the tool and then minimize the Firefox window. You will then be able to record the desktop without the Firefox windows showing up. This is a great feature when you want to record from Skype.
Step 3) Define your audio settings. You can choose whether to use system audio or your microphone. You can also use both at the same time.
Step 4) Stop your recording and save your video. By clicking on the icon, you can stop the recording and you will have the option of saving it to your hard drive or uploading it to the Internet.
---
Part 3: Recommend the Best Desktop Screen Recorder - Filmora Video Editor
When you want more features during the recording of a screencast, you may need something that is a bit more refined than browser add-ons and extensions. Filmora Video Editor is one of the best screen recording tools available today. You can use it easily, and it comes with a host of powerful features as shown below.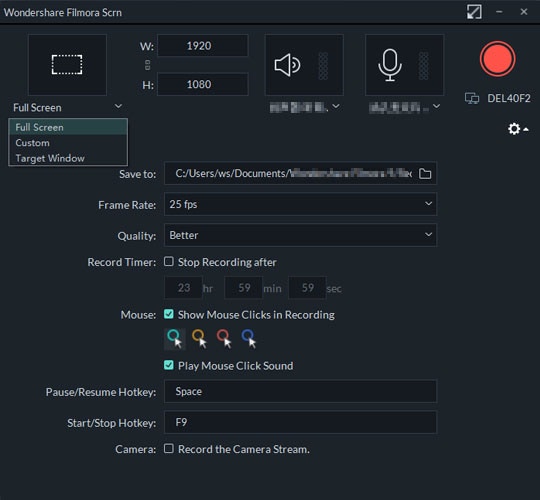 Key Features of Filmora Video Editor
Full control of your recording region – With this tool, you can decide whether to record your full screen or a particular area of your browser, it also enables you to record from any other program apart from your browser.
High Definition video – You get to display your tutorials or demonstration video at its best since you can set the video recording to high definition.
Record from several sources – Whether you want to record a movie or video from an online streaming site like Netflix, or from your computer, this tool allows you to do so with ease. You can also record your conversations on video chat applications like Skype.
Full control of your audio recording – You can decide to use the system audio device to record your audio, or your microphone. System audio is great for recording streaming videos and game play. For game play, you can also add the microphone to record instructions. When you want to chat, you can use both so as to record your voice and that of the person at the other end.
Recording radio and other streaming audio – For those who love listening to radio stations, recording the audio instead of simply streaming it is easy with this tool. You can then save it to your computer.
You can use browser extensions and add-ons when you want to create videos from your computer screen. The add-ons are light in weight and do not use up a lot of your system resources. They are also easy to use since you can launch them with a simple click of the icon in the toolbar without having to exit the browser. However, they have certain limitations which can be overcome by using the Filmora Video Editor.