"I want to record screen with high definition screen recorder, who can help?"
Not all screen recorders will give you high definition video. When creating high definition video, you need a high-end screen recording tool. This will enable you to show the actions of your screen with a lot of clarity. The top 10 1080p screen recorder software solutions in this article are just what you need. You will see their pros and cons and also their cost-benefit ratios. You can rely on these solutions for your screencast videos, since they all give you crisp and clear video recordings.
HD Screen Recorder
#1. Filmora Video Editor
Filmora Video Editor is a wonderful screen recorder with a simple interface, but powerful features. It allows you to record your screen at 1080p definition.
Pros:
You can use Filmora Video Editor to record any region on your computer screen.
It can also edit your recorded video with Filmora.
You can also use it to record Minecraft and share your game play tips with your friends.
Supports OS:
Windows 7, 8 and 10 & macOS
Price:
$39.99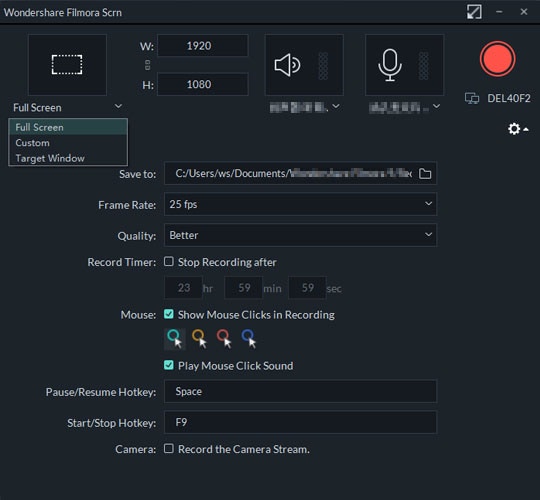 ---
#2. Apowersoft Screen Recorder
This is a great tool that allows you to select any region on your screen for recording. It has an easy-to-use interface.
Pros:
The friendly interface is one of its strong features since it is easy to follow, simplifying the recording sessions.
Cons:
The free trial has limited recording time.
Supports OS:
Mac OS X & Windows.
Price:
$39.95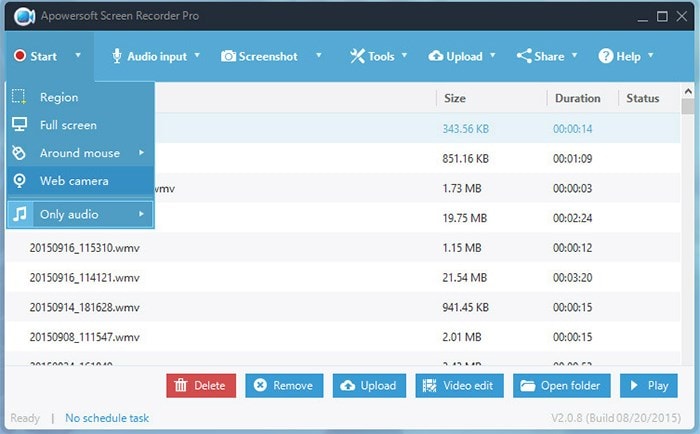 ---
#3. Litecam HD
Litecam HD records everything on your computer screen, including mouse movements. This is great for creating instructional videos and other presentations. You can try it free for 30 days, but the video will have a watermark till you upgrade.
Pros:
It is easy to use and captures video fast.
There is no lag even during the capturing operation.
Cons:
A high percentage of users have not found any cons with this software.
Supported OS:
Windows
Price:
$38.00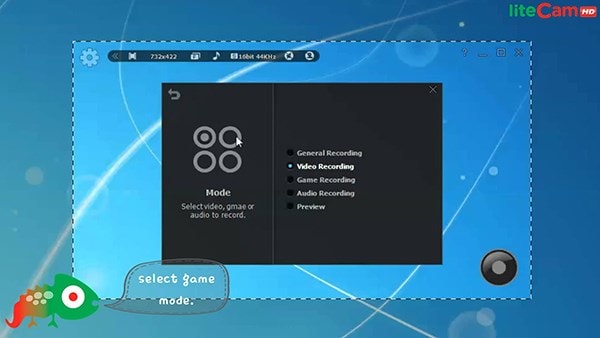 ---
This is yet another light screen recording software that gives you high definition videos. You can save your recording in many video formats including flash; you can also save your video as an executable file (.exe).
Pros:
The software allows you to define the area that you want to record.
You can also take snapshots when you are recording, allowing you to have screen captures of the video for elaboration purposes.
Cons:
Most users claim that the audio recording is poor and sometimes does not record at all.
Supported OS:
Windows
Price:
$49.95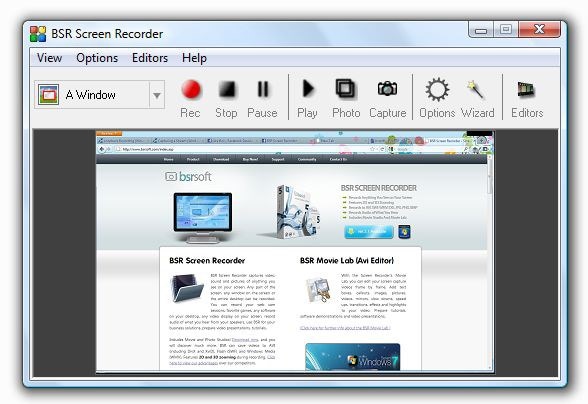 ---
#5. Fraps
Game fans love Fraps since it records your full screen with ease. It also shows you the resolution and frame rate of your recording as you go along.
Pros:
The possibility of adding frame rate overlays as screenshots and also set the intervals at which the screen shots will be taken makes this a great tool not only for recording your screen cast but also for monitoring and security purposes.
Cons:
Poor customer support and very few recording options.
Supported OS:
Windows
Price:
$37.00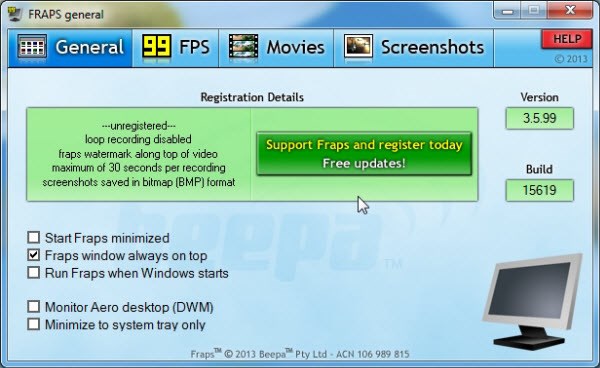 ---
This comes highly recommended for the ease at which it records and edits the screen capture.
Pros:
It allows you to capture your screen and then edit the video.
You can add watermarks to mark your video with your name or logo.
You can also add titles to your videos.
Cons:
The interface is over-packed and complicated.
The software is also heavy and can interrupt game play if you are recording a game.
Supported OS:
Windows, Mac
Price:
$29.95 (Personal) and $59.95 (Business)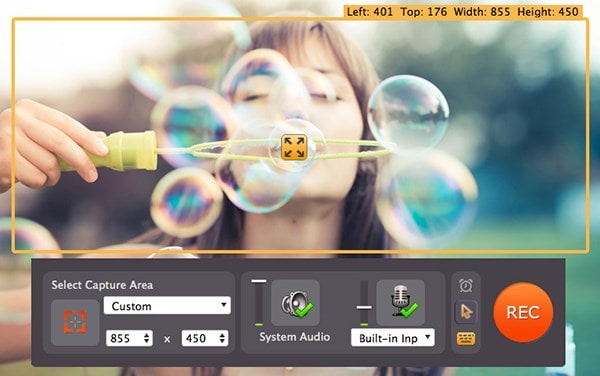 ---
Quite a decent screen recorder, which allows you to stream the video that you have recorded to any website of your choice. Simply record and upload when you are done.
Pros:
It comes in a slim installation package and allows you to record your screen or game without any system lag.
The fact that you can stream your video ensures that you have control over the download of the video you have created.
Cons:
There is a slight drop in computer performance when you are recording video.
Supported OS:
Windows
Price:
$39 for a single license and $58 for desktop + laptop license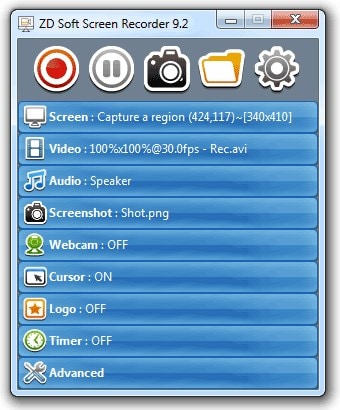 ---
This is a fantastic screen recorder that gives you a lot of features for recording your screen. You can add logos, draw text, arrows and arrows for illustration purposes, and also gives you a project history.
Pros:
You can add your logos to your work for protection purposes.
You can also add text and other drawings for elaboration purposes of you are creating an instructional video.
It adds a ring when you click on the screen with your mouse.
Cons:
It is not a good video editor.
Supported OS:
Windows
Price:
$29.95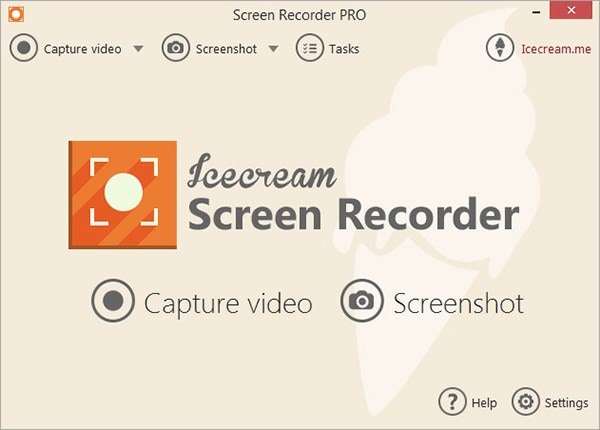 ---
#9. Camstudio
The top 10 1080p HD screen recorder list would not be complete without Camstudio. This is an open source software for recording your screen that has powerful features.
Pros:
Easy to use and has a lot of editing features.
You can also upload video at the end of your recording.
Cons:
The free version does not have many user options.
You cannot edit the video directly from the program.
Supported OS:
Windows, Mac
Price:
Free but $30 for the PRO version.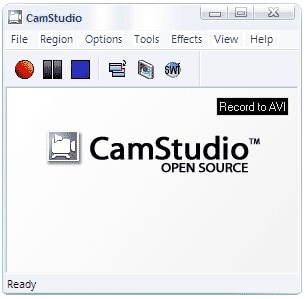 ---
#10. Evid
This comes with a built-in video editor allowing you to edit the video that you recorded.
Pros:
It is a light program, of less than 1MB in size.
It allows you to edit the video that you record for making of clips and adding effects.
Cons:
You cannot save the video that you create and have to upload to sites like YouTube and Vimeo.
Supported OS:
Windows
Price:
Free