A picture album carries very important images and memories about one's life. For the sake of Christmas celebrations, you should consider having a dynamic album so that you can store your memories for as long as it's possible. With an album, it will not be easy forgetting your best moments whether you enjoyed it at home, at a getaway destination or in the church. A picture album should always be at hand to record your best Christmas moments.
They say that a picture speaks a thousand words and it is very true. Somebody looking at the pictures years later will get to have the feeling you had of the best moments ever. You will never get bored for taking a look at your Christmas photo album even for a thousand times. It reminds one about how the festive season was enjoyed. The pictures are valuable and precious and the best way to take care of them is by storing in a photo album.
The Amazing Editor You Should Know
You should try out iSkysoft Slideshow Maker for Mac this time round to come up with your dynamic album about Christmas pictures for rookies. It is a very professional software program and you will not require any expertise to use it. There are very many slideshow templates available to make sure you choose the best one for creating the album. With your standout memories from the Christmas celebrations, you will be able to come up with the best story that captures how it all went down. Anytime, iSkysoft Slideshow Maker should be the chosen software program for creating that album for Christmas pictures.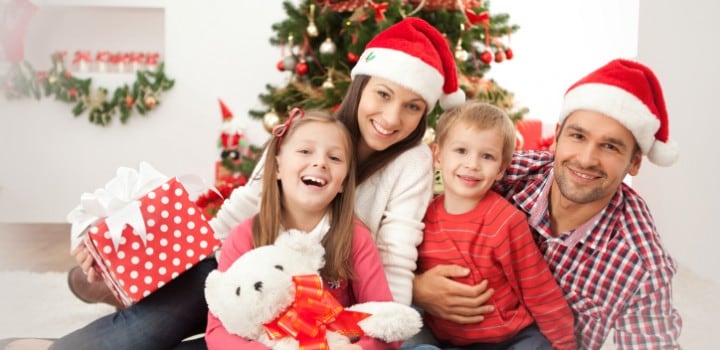 The following are some of the features that make iSkysoft Slideshow Maker effective and unique:
Clipart · Crop
Add text · Intro and credit
Brightness · Filter and effect
Arrange · Rotate
Motion · Repair red eyes
Filter · Pre audio
How to Create Dynamic Christmas Pictures Album Using Slideshow Maker for Mac
Are you wondering on how to create a dynamic album about Christmas pictures using iSkysoft Slideshow Maker? Well, the instructions are straightforward and you will have an easy time once you stick to that. The most important thing to do in advance is downloading the program and installing it to your computer. Once that is done, you can proceed with the following steps: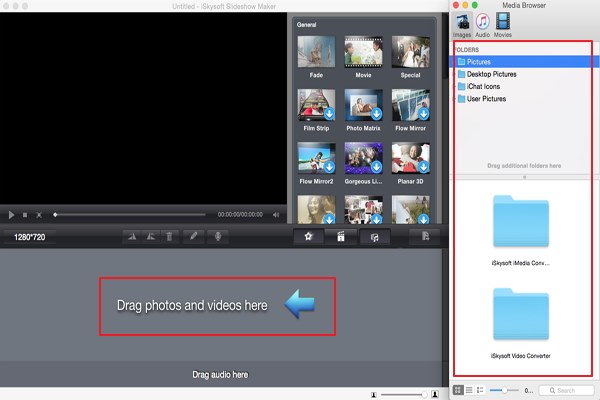 Step 1. Import the files that you will be using for creating the album by drag files according to the tips on this interface of iSkysfot Slideshow Maker for Mac. These are purely photos and they should be added to the computer. You can add one picture at a time or in multiple depending on your favored option.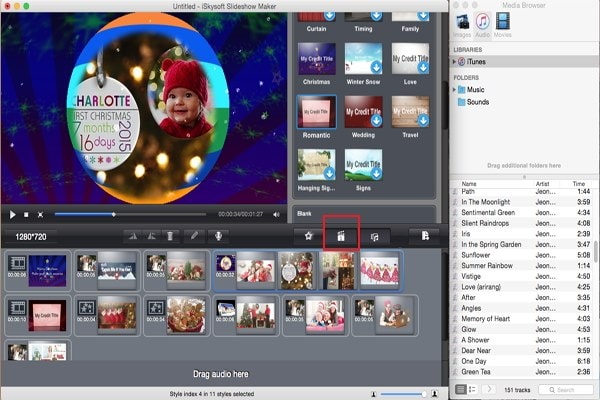 Step 2. After that, customize your pictures to meet all your needs. You can see the screenshot which cricled in red, and then edit picture by "Intro/Credit/Blank". This is the point where editing comes into play and you should do all that is well suited to make your pictures standout. If there are any messages to add, this is the point to do that. If you want to crop or rotate the images, you will do that at this point.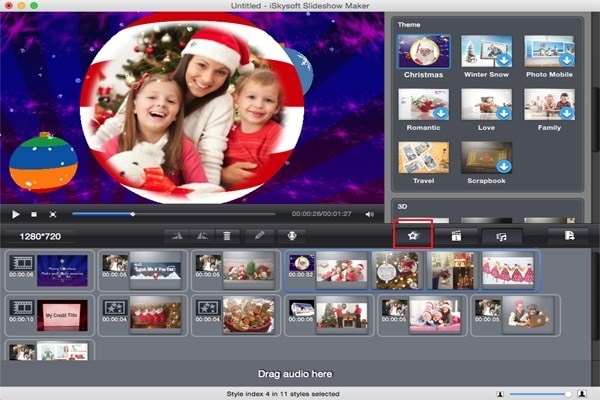 Step 3. Choose the best and attention-grabbing Christmas theme template from the many available and then add the photos to it (follow the step picture). Ensure the pictures are well arranged as you will want them to appear in the album. Also, be sure that all parameters for the album like height and width are properly set before proceeding.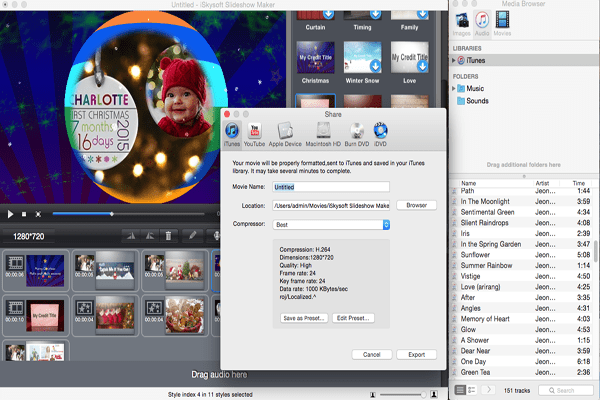 Step 4. Finally, save your created album template to the computer as an album or share on social media platforms.
With a professional software program like iSkysoft Slideshow Maker, you will be well placed to create a dynamic album for your Christmas pictures. That is the best way to store your best moments from a Christmas festivity.