Valentine's Day is about to see the day of the light and people are making beautiful arrangements for this lovely day. One of the beautiful presents that you can give to your partner is the memories in the form of photos and videos. But we live in a modern age where video is obviously a better way to explain something as compared to the photos. Most of the people think that making Valentine's Day video will be a very difficult task because they will have to hire a private video editor which is quite expensive. Well, don't worry, with one of the following software, you can make your own beautiful videos. This part is about how to add background music to Valentine's Day videos.
Best Tools to Add Background Music to Valentine's Day Videos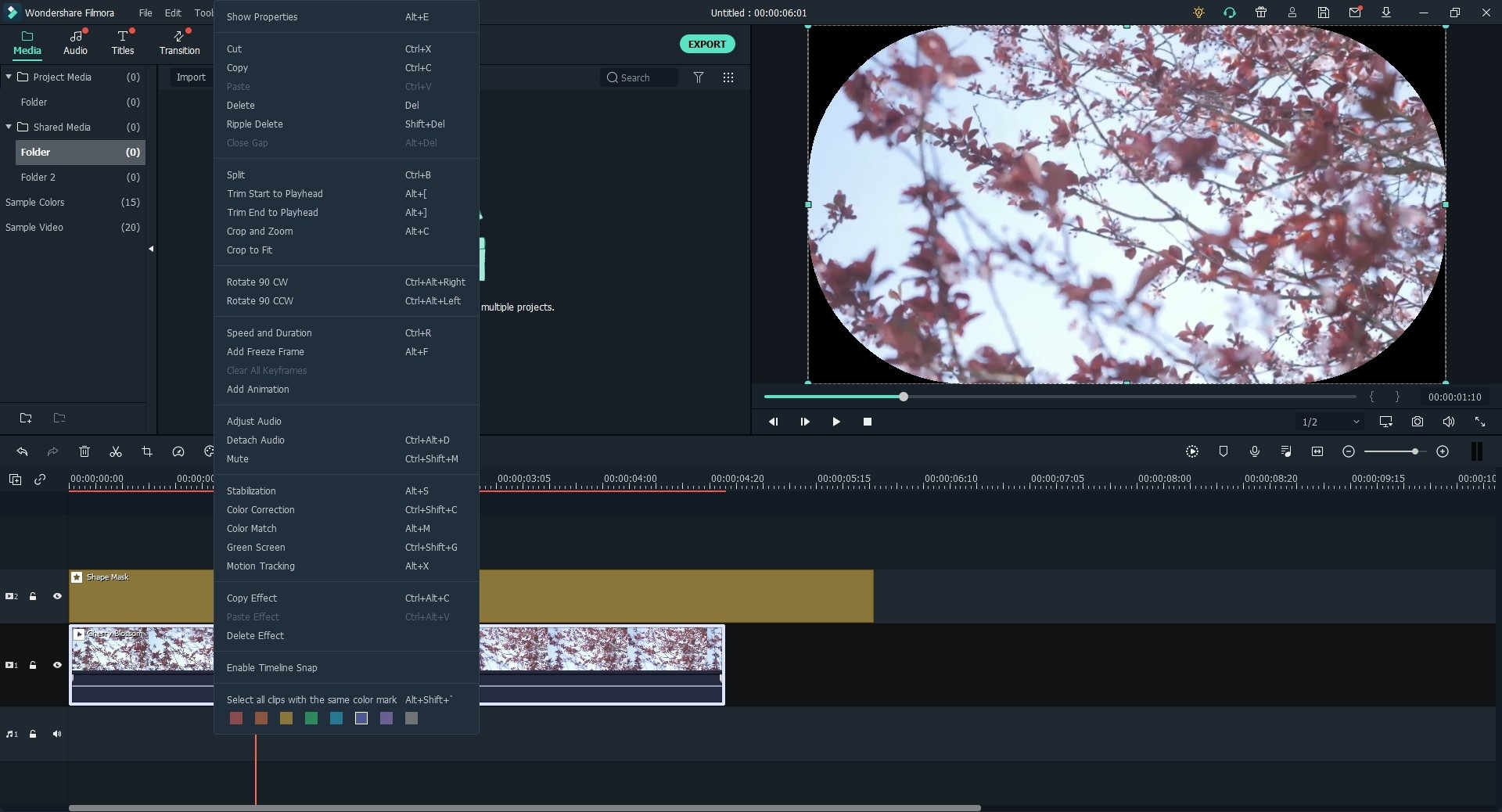 A cross platform tool with user-friendly interface provides each and every feature that you will need to edit your videos. For starters, developers have also included the music library in the Filmora Video Editor & Filmora Video Editor for Mac, so, you can find the right track for yourself. That's not enough, you can edit the audio tracks, split them and move them according to the video.
The last part is that double click on a track and here you will see different audio settings such as volume of audio track, pitch and even the bass of the track. Moreover, it will also give you the basic video editing features such as crop, resize, trim, rotate and even color adjustments. So, if you want to make some changes according to the background sounds, you can also do that. Here's how you can add background music using Filmora video Editor.
Step-by-step Guide to Add Background Audio to Valentine's Day Videos using Filmora Video Editor
Step 1. Before you continue, make sure that you have installed the latest version of Filmora Video Editor. Click on the Import button in the main window of Filmora Video Editor to import videos and songs.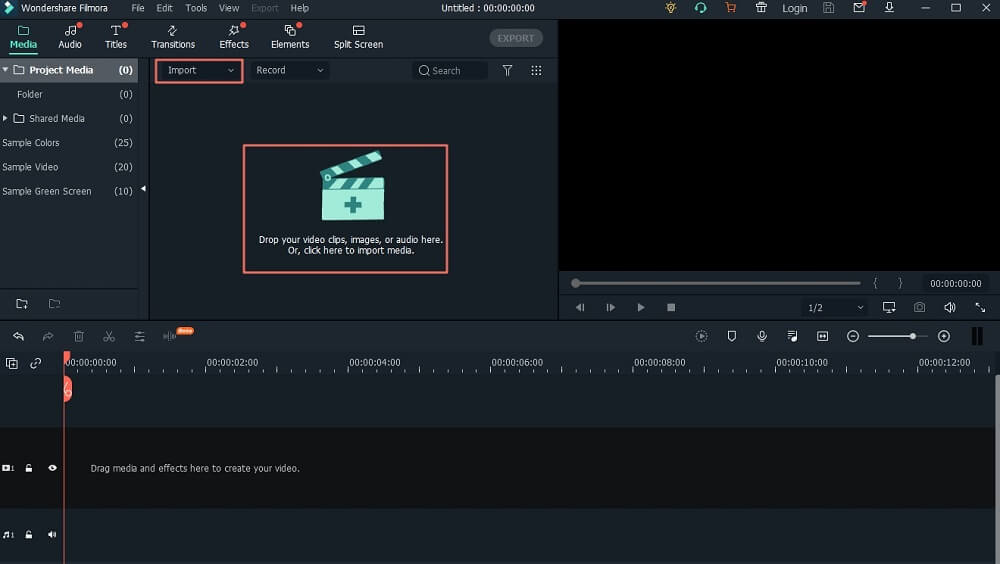 Step 2. If there is no background music in your video, you can click the music icon in above the timeline. In the Music Library, choose the song you love and drag to the timeline for background music area. Move the cursor at the beginning or end of the video to trim it. Use the scissors icon to cut it. In a word, make it fit for your video. If you have a special song your own, you can click the add media file icon above the timeline to import it as background music.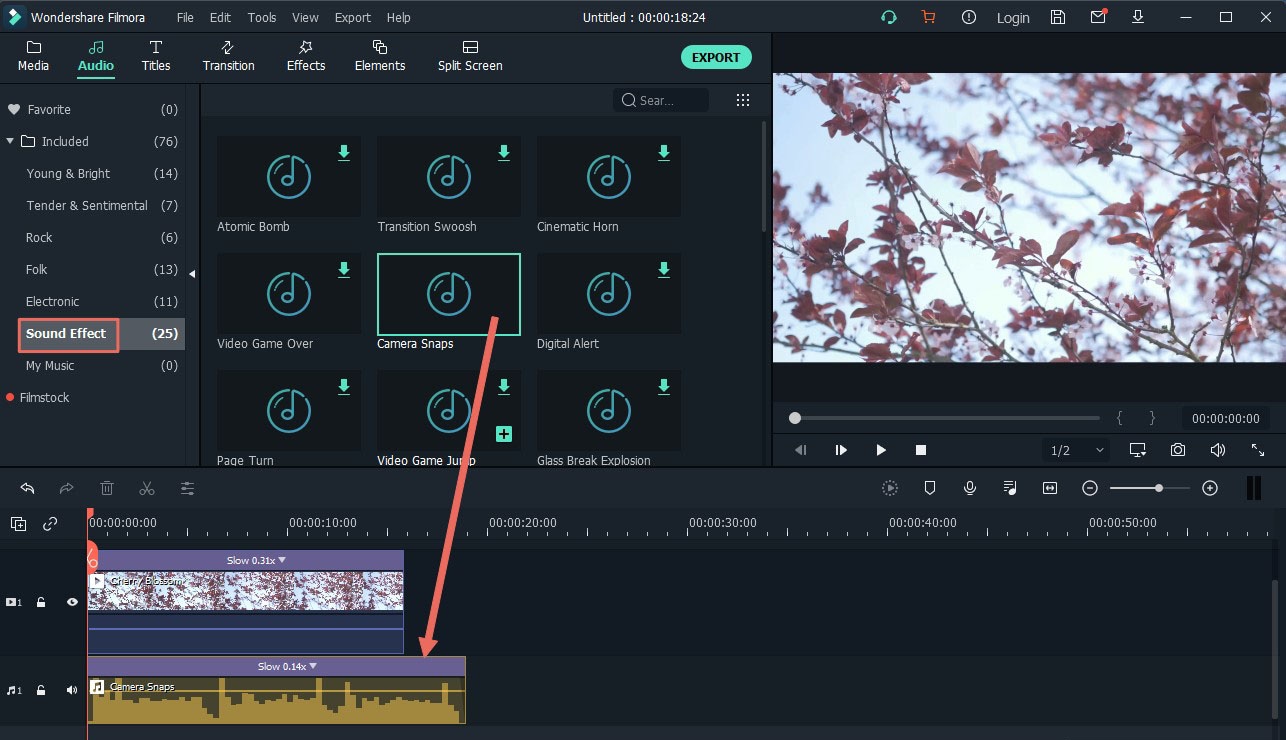 ---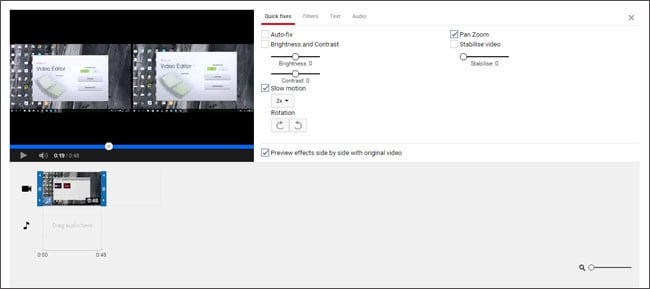 A free service offered by the most popular video sharing website. You can drag audio and video tracks right into the editor and here you can add music to your videos. It also gives certain settings such as Bass, Volume and Fade In, Fade out options for the audio tracks. The user-interface is not that much easy for everyone to understand but it still works.
Pros:
Absolutely free of cost
Best for the person who plan to upload videos on the YouTube
Cons:
Lengthy method; First you will have to upload the music tracks and video tracks and then download them again.
User-interface is not that friendly.
Not suitable for those who want to share videos by any method other than YouTube.
---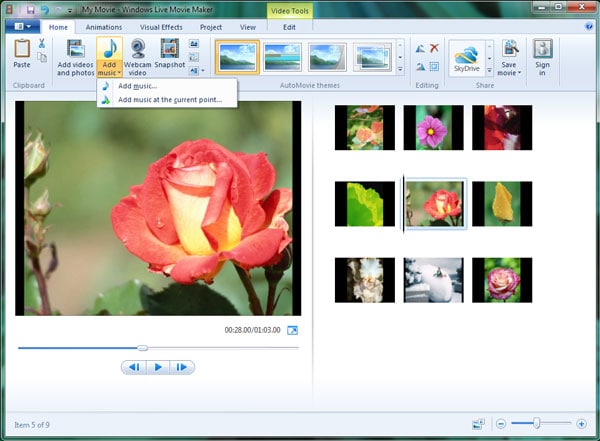 A free tool which is offered for Windows users, you can easily adjust the length of audio and video tracks. Doesn't work with the high quality videos and there are no settings for the audio tracks. It doesn't have any tracks, so, only use it if you have your own audio track downloaded on your computer.
Pros:
Free and easy to understand.
Best for short videos.
Cons:
No Mac version available.
No options for Audio Settings.
No Audio Tracks available in the software.
---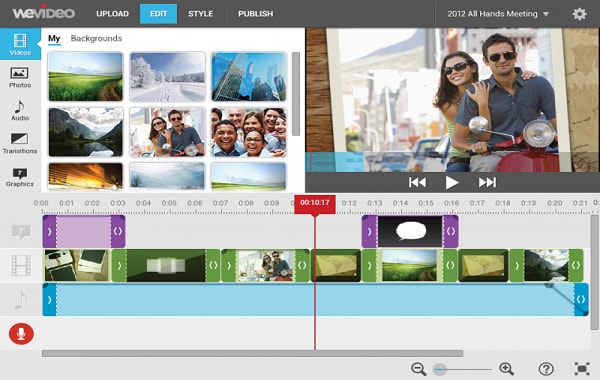 WeVideo is another online tool that allows you to edit videos online without downloading any extension or software on your computer. There are plenty of tracks or sound effects that can be added to the videos with one simple click. Video editing is also pretty much easy and simple for most of the users. It will works on most of the web browsers.
Pro:
No third party software installation
Had a vast library of the audio tracks
Cons:
No option to add your own personal tracks.
Complicated user-interface.
Limited uploading and downloading on the free version