With no doubt, it is a clear norm that friendship anniversary or infamously friendversary is an event which has been highly overlooked. This may be due the fact that it's hard to note and recall the day you formally first met someone. However, you will be greatly overwhelmed at the moment your real buddy send you an exciting friendversary video of both of you. At this era where social media platforms are being widely used, you can take a chance and be the one to surprise your friend with one more so in Facebook. Noting that how to make friendversary video on Facebook is not a big deal, on the very anniversary date Facebook can create one for you.
Part 1. The Best Way to Make Friend Annivrsary Video on Facebook
Apart from the friendversary video which Facebook might have created for you, there is that need to learn how to edit Facebook friendship video. This concern comes into play with the prudent resolution to have the right software which is Filmora Video Editor for Windows (or Filmora Video Editor for Mac). This efficacious program has ton of inbuilt tools, giving you freedom to make use of all these features and create a well-curated customized friendversary video. Good news is that, upon completion of your project, you are able to directly upload it on Facebook to reduce time wastage of the d-day.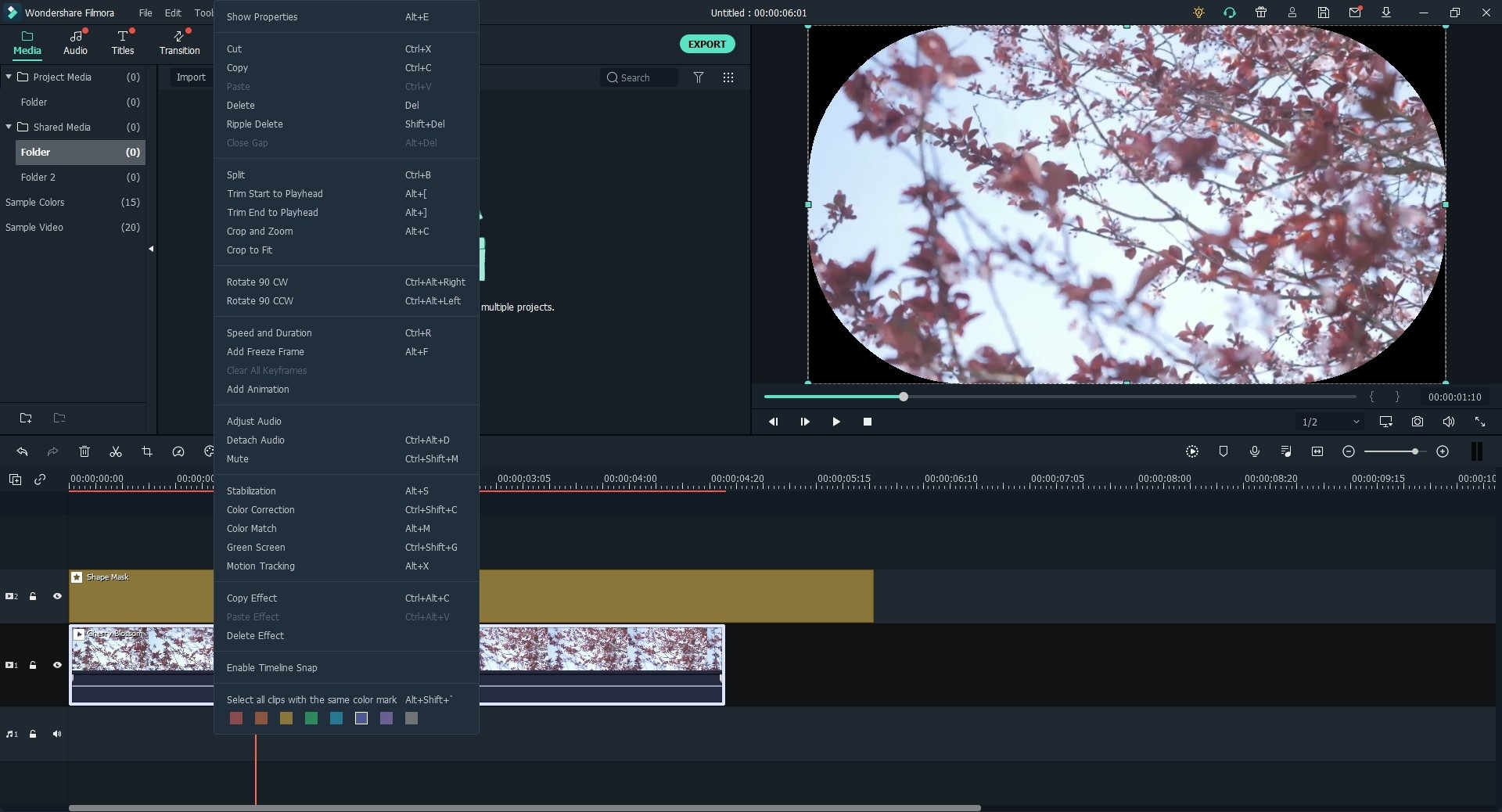 Why Choose This Friendversary Video Maker Software:
Filmora Video Editor has a delightful intuitive interface which poses no edit hurdles to a newbie either.
Almost all video or picture formats are supported by this software giving you no worry on the device you took a snap or record a video with.
Filmora Video Editor has a wide range of editing features from basic like video trim to advanced features which include green screen.
Import of files from social media platforms like Facebook is supported.
Filmora Video Editor enable to export files directly to a specific device, upload to Facebook among more other options.
Steps to Make Friendship Anniversary Video on Facebook
Step 1. Import Friendversary Files
Launch Filmora Video Editor on your computer. Navigate to "IMPORT" button then scroll down to "Import Media Files" option. Browse friendversary media on the designated save location on your computer and click "Open" button. Alternatively, drag and drop these files into the program. Then perform immediate action to add your files into the timeline prior to executing how to edit Facebook friendship video task.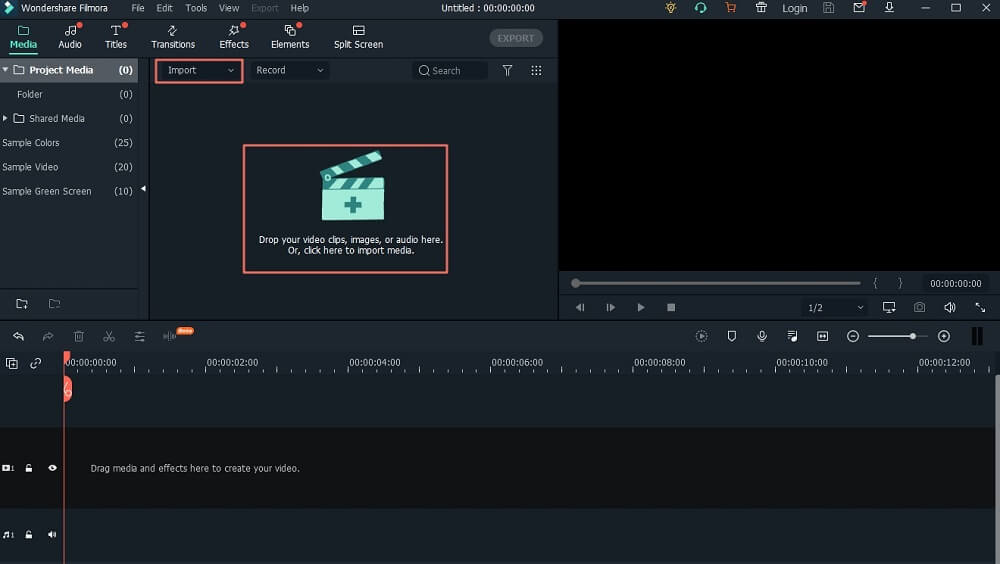 Step 2. Edit Facebook Friendship Video
Combining photos and videos is a step on how to make friendversary video on Facebook. This is easily achieved by precisely dragging these files from User's Album to video timeline. At the moment you export, it will be one friendversary video you can't get enough of.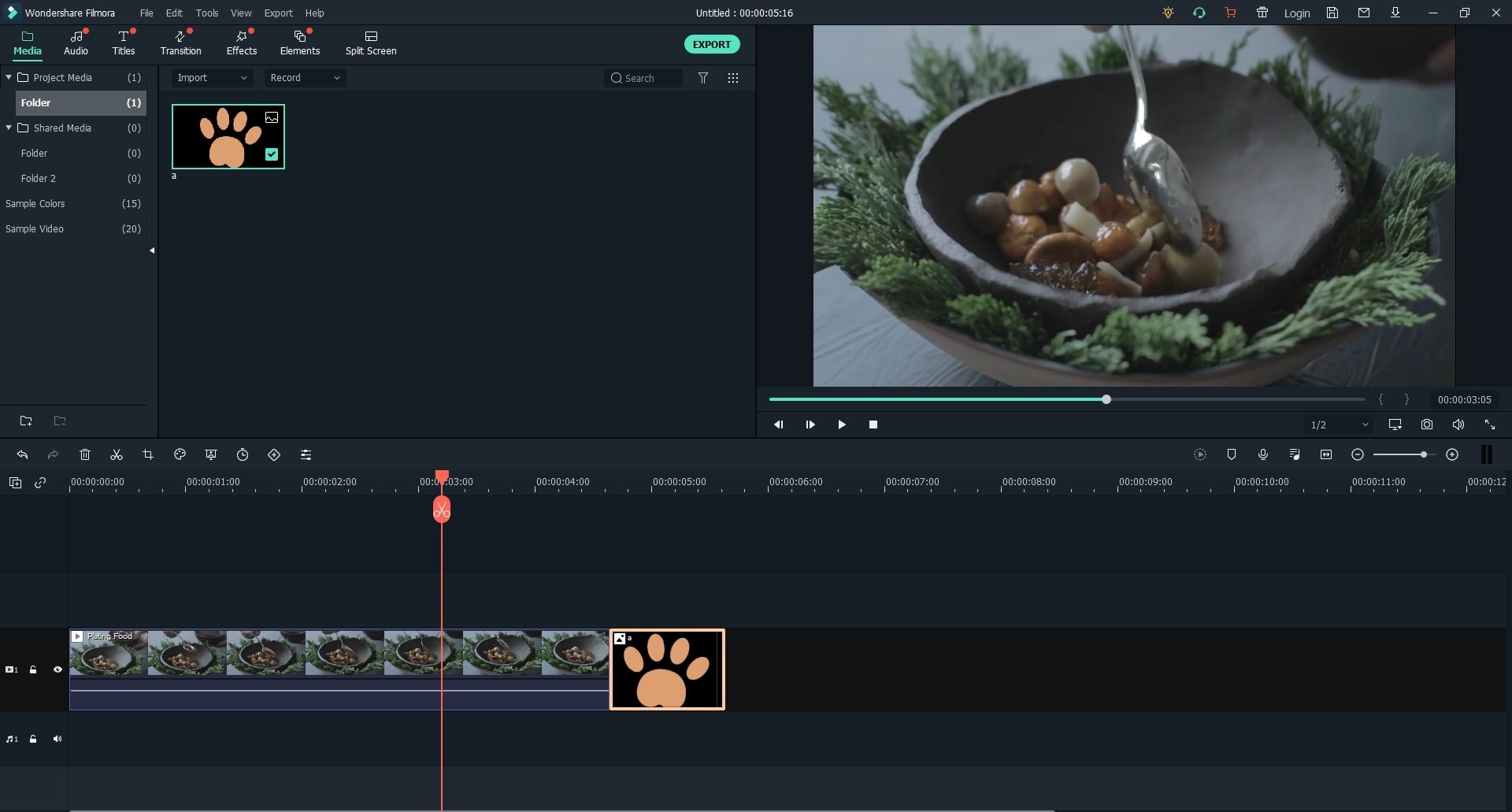 To add Texts on the friendship video is an important tool on the process of how to edit Facebook friendship video. To achieve this, hit on the "T (TEXT/CREDIT)" icon just above the timeline. Pick a striking text in there. To apply it, drag and drop on the timeline.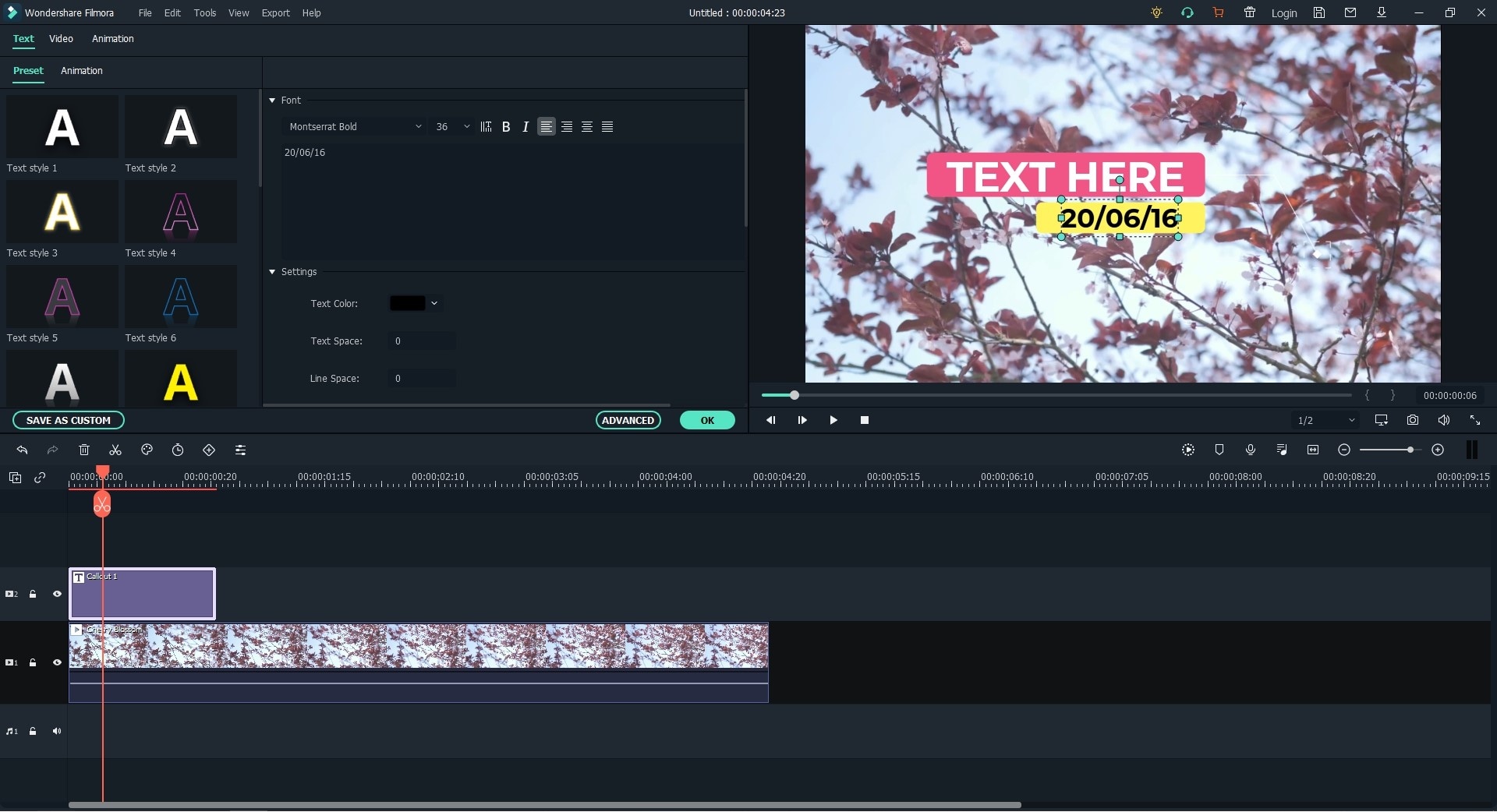 Step 3. Export Friendversary Videos
At the time you are fully satisfied with the now awesome friendvesary video, click "Export" button. On the new export pop-up window, choose your preferred export video format, name it and give a save location. Then click "Export".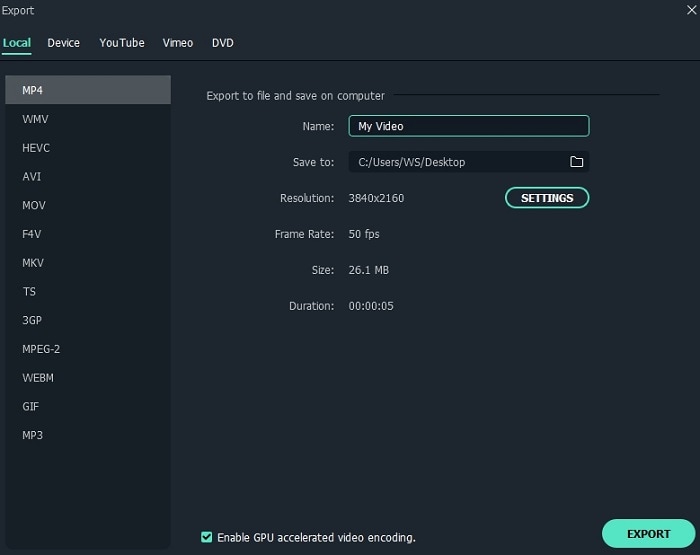 ---
Part 2. How to Make Friendversary Video on Facebook Usiing "On This Day"
When you are still hesitant on how to make friendvesary video on Facebook, you can have a taste of this insatiable nostalgia by having a click on "On This Day" tab. After hitting this tab, you will explore a friendship anniversary video available on the very day created for you by Facebook. Facebook create friendversary video of you and friends you frequently contact not for each and every friend. However, this is not always the case. You may just have information that on that material day you became friends with that friend. When you are lucky to have a ready video created, edit and share for your friends to have a glimpse of it. To do so, follow the following guide.
Step 1. with a convenient browser login to your Facebook account. From the left column of the main window, scroll down and click on "Memories" button which is infamously regarded as "On This Day". In case you have any memory for that day it will be displayed.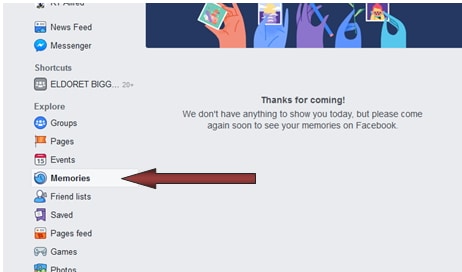 Step 2. When the video is readily available, click the "Watch yours" button to play on the preview and able to edit where necessary before you share.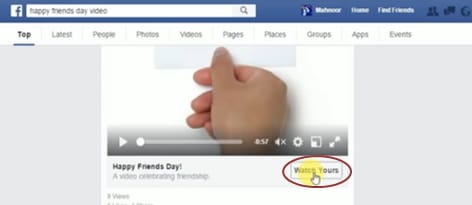 Step 3. How to edit Facebook friendship video, which includeS to add other images you are fond of or change the order by which images appear on the video, just click on "Edit" button. Keep in mind that photos you will include are the ones you were both tagged in.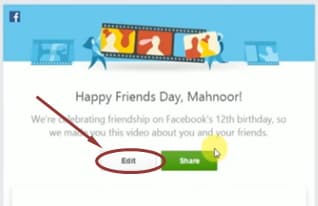 Step 4. To share you friendversary video to public domain where it will be visible on your friends' news feed on their timeline click on "Share" button.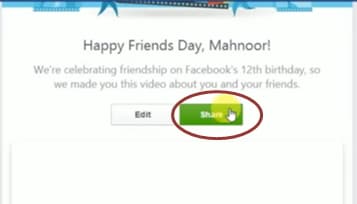 ---
Part 3. Is It Possile to Recover Facebook's Friendversary Video?
At times when you have just created a charming friendvesary video using Filmora Video Editor, while on the process of uploading it or after posting you can fail to see it on your news feed. At this point, you regard as "lost". A dimes a dozen scenario is when Facebook created one for you. Any inappropriate click or refreshing the page will send the video to unreachable destination. Let's forget that case where you haven't even played the video. You can view this lively friendvesary file and left for few minutes turning back it will be no more available. With all this, if you try going back to activity log you can't even trace this video.
Let me give you something to smile about, if you had used Filmora Video Editor it will be easily retrieved from the copyleft behind from the save location you had exported to. Otherwise, try this.
Step 1. Download your Facebook data. You are supposed to provide your password. When the download is ready, you will get an email and key in password again after clicking on the link to download it.
Step 2. Once successfully downloaded, open the zip file and extract to a folder.
Step 3. Open either the videos HTML page or Index HTML. Navigate through the videos until you land at your friendvesary.
Step 4. You can now copy it into a safe place, give a new name and send it to your friends as an attachment on messenger, or re-upload it to your timeline.
---
Conclusion
How to make friendversary video on Facebook or how to edit Facebook friendship video is a simple task. Using Filmora Video Editor and celebrate this anniversary like any other anniversaries which include wedding or birthday anniversary.