Are you looking forward to having a magical Christmas celebration this year? Do you want it to stand out from the past years? The secret lies in creating and sharing Christmas customs. There are limitless ideas on some of the customs you can come up with for your Christmas thus you will not have limitations on the choices to make. An act of kindness is one of the Christmas customs that you can take up for this year.
Go out of your way and the ordinary to help those people who are less privileged in society and it comes with a lot of fun. Christmas Eve is yet another custom that can make your festive season as enjoyable as ever. This will entail events like opening up gifts and singing Christmas carols to lay ground for Christmas day. The customs you choose should be able to keep the Christmas fire burning even after the day is over. You can extend the celebrations for two or three more days.
The Best Tools You can't Miss
Don't let your best moments from this year's Christmas season go away just like that. There is iSkysoft Slideshow Maker for Mac which is a professional photo editor to help you capture that and store for future use. One of the positive things about iSkysoft Slideshow Maker is that it comes with unique features that you will not see with many other programs. The features will make sure you are able to customize your Christmas moments in the best way.
It is very easy to use making it a good choice for even beginners. Very minimal of your effort and time will be consumed in accomplishing the task of creating and sharing your fun Christmas customs. Use iSkysoft Slideshow Maker to relieve all the good memories you had over Christmas through coming up with a documentary of events.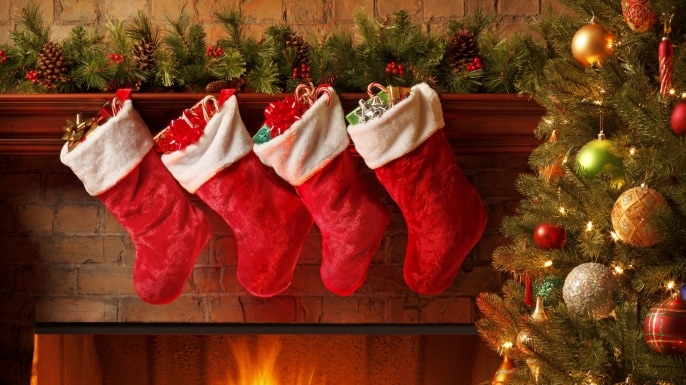 The following are some of the features that make iSkysoft Slideshow Maker effective and unique:
Brightness · Intro & credit
Filter & effect · Add text
Crop · Filter
Repair red eyes · Arrange
Rotate · Motion
Filter · Pre audio
How to Share Your Fun Christmas Customs Quickly Using Slideshow Maker for Mac
It is not a difficult thing sharing your Christmas customs using iSkysoft Slideshow Maker for Mac. As long as you have downloaded the program online and installed to your computer, you will be set to go. Double-click on the program to run it then proceed with these steps: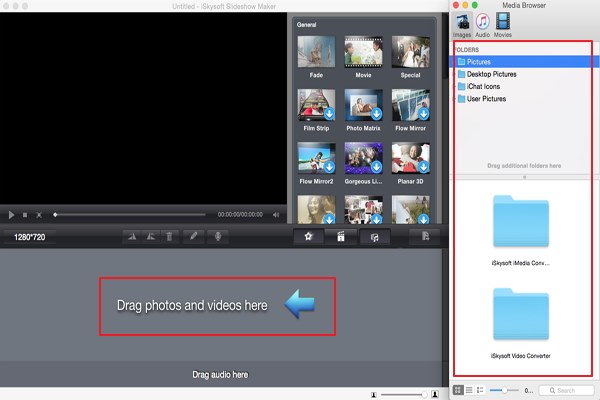 Step 1. Start by adding the files that you will use to create your Christmas customs. They can be pictures, music files or videos. By "Drag photos and videos here" or "Drag audio here" and you will be able to browse through your computer to locate them.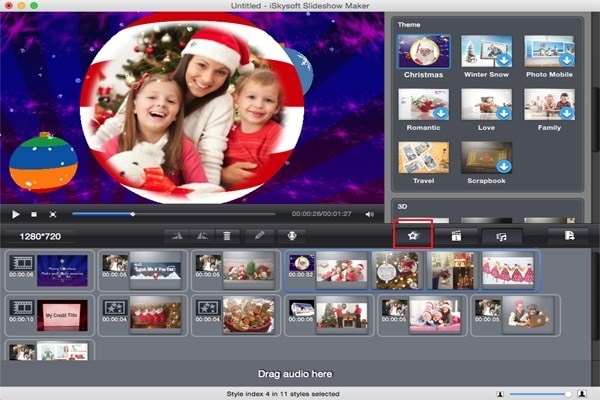 Step 2. You should then make a choice on the best slideshow to use for creating the customs. Luckily, iSkysoft Slideshow Maker for Mac offers limitless number of templates and that will allow you to make the best choice. The templates have themes specifically designed for the Christmas season so you should not worry about missing on your best choice. What's more you can add background music into your creative.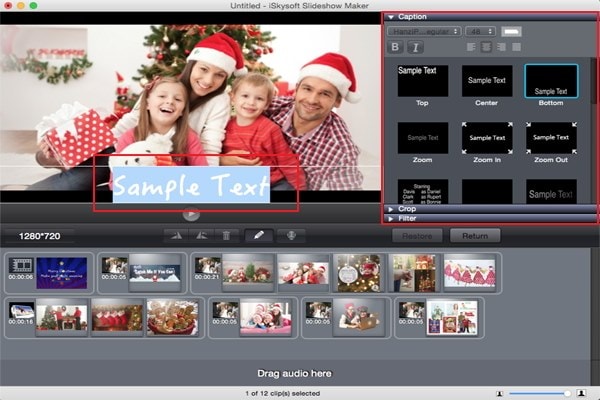 Step 3. Double-click your photos to add text. You also can add your files to edit using some effect, such as intro, credit and blank . It will let your video stand out.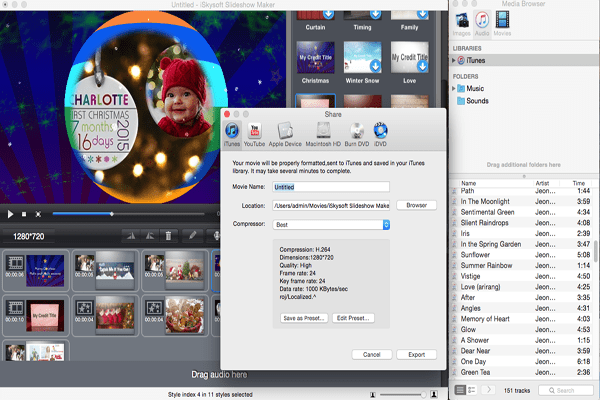 Step 4. Finally, you can publish the customs online through social media platforms or anywhere you want to share.
This year, you can have different Christmas customs if you choose to use iSkysoft Slideshow Maker. The software has all capabilities, features and editing functionalities to make that a reality. Such a move will make this year's festivity a different one for you from the previous years.
Merry Christmas--Top 20 Weird Christmas Customs Collections