Thanksgiving songs are an essential part of any Thanksgiving Day celebration. There is a historical tradition of singing thanksgiving songs in a group with all the assembled family members, friends and guests over a Thanksgiving Day dinner. For celebrating, maybe you took some photos or sang some happy songs with your family or friends. You can't wait to share this happy moment to your friend by a variety of ways (YouTube, Facebook ). Of course, you desire to get them comment and praise. What's more, you hope it will be saved as a DVD for reviewing it in future. Before doing this, you had better to make it an exquisite creative. Firstly, please make your thanksgiving songs livelier.
How to Make Your Thanksgiving Songs Livelier
iSkysoft Slideshow Maker is the perfect photo editor. The friendly interface can be added photos, songs and video in few minutes without any prior technical knowledge. It supports all kinds of slideshow templates to create your video.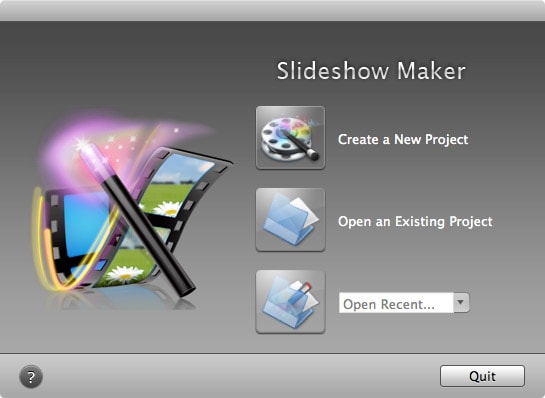 Easy to edit: It can add your photos and edit by few clicks or simple drag.
Rich Template and effect: It don't need much effort to personalize your creative.
Share alideshow anywhere: It supports various of social media to sync.
Follow the Simple Steps to Make Your Songs Livelier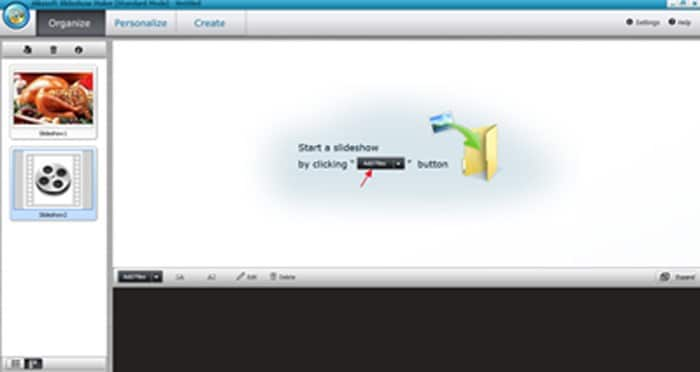 Step 1. Import your photos by clicking "Add file" button.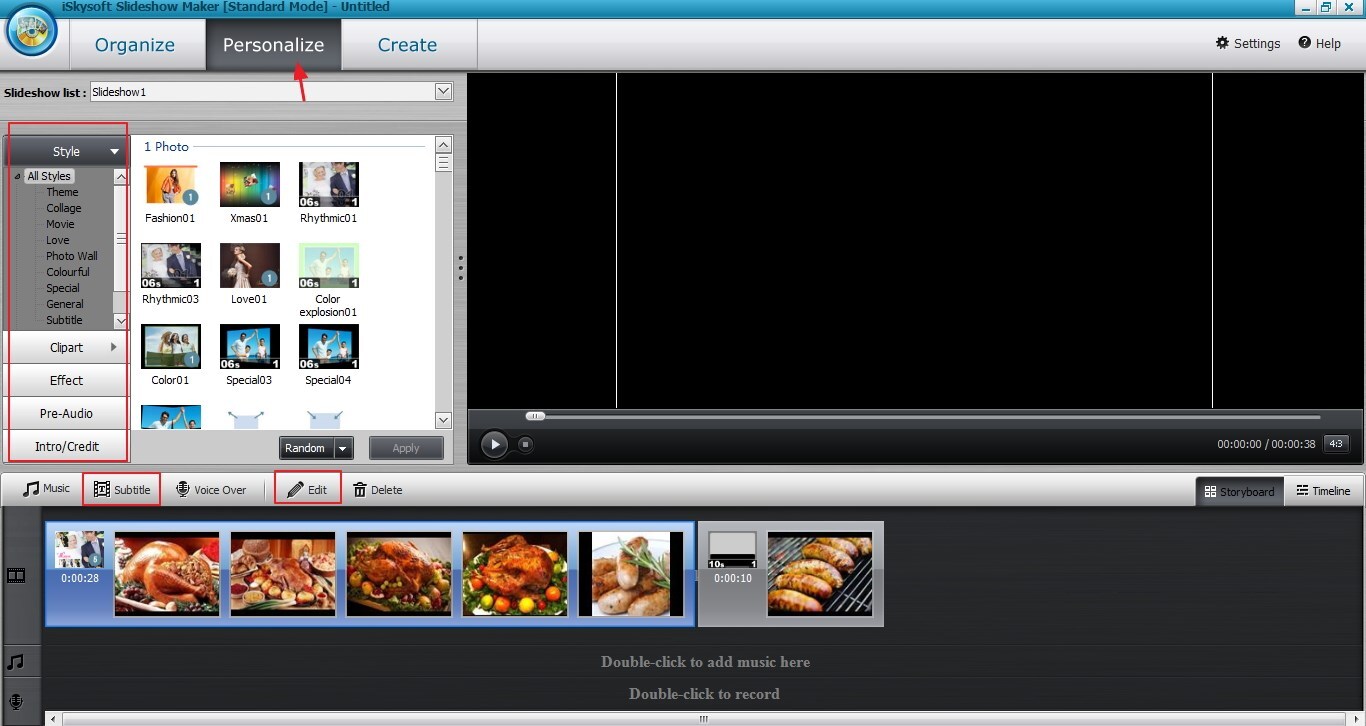 Step 2
. Choose "Personalize" button on the top of interface , then add your songs into it. In order to make Thanksgiving songs livelier, you can proceed to personalize your creative by some special effect.
Tip: iSkysoft Slideshow Maker has quite advanced features for adjusting colour, hue, contrast and brightness of an image. It can also be used for cropping an image or adding image filters.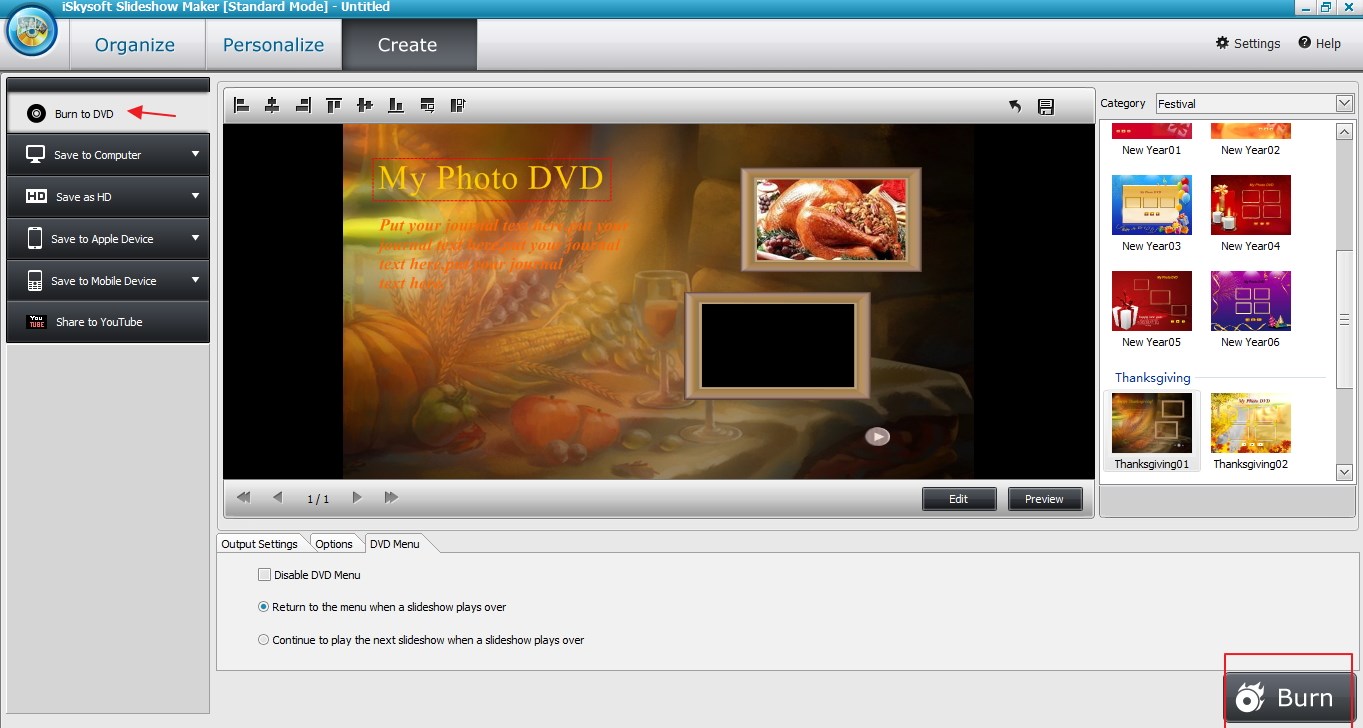 Step 3
. Create a video slideshow by pressing "Create" button at the top. Now you will see various options such as burn to disc, save to computer, save to Android and Apple devices.
Tip: Choose the suitable option and within few minutes iSkysoft Slideshow Maker will create a slideshow video of your choice. You can also specify the resolution of the video, frame rate, format such as avi, mov,mp4 etc.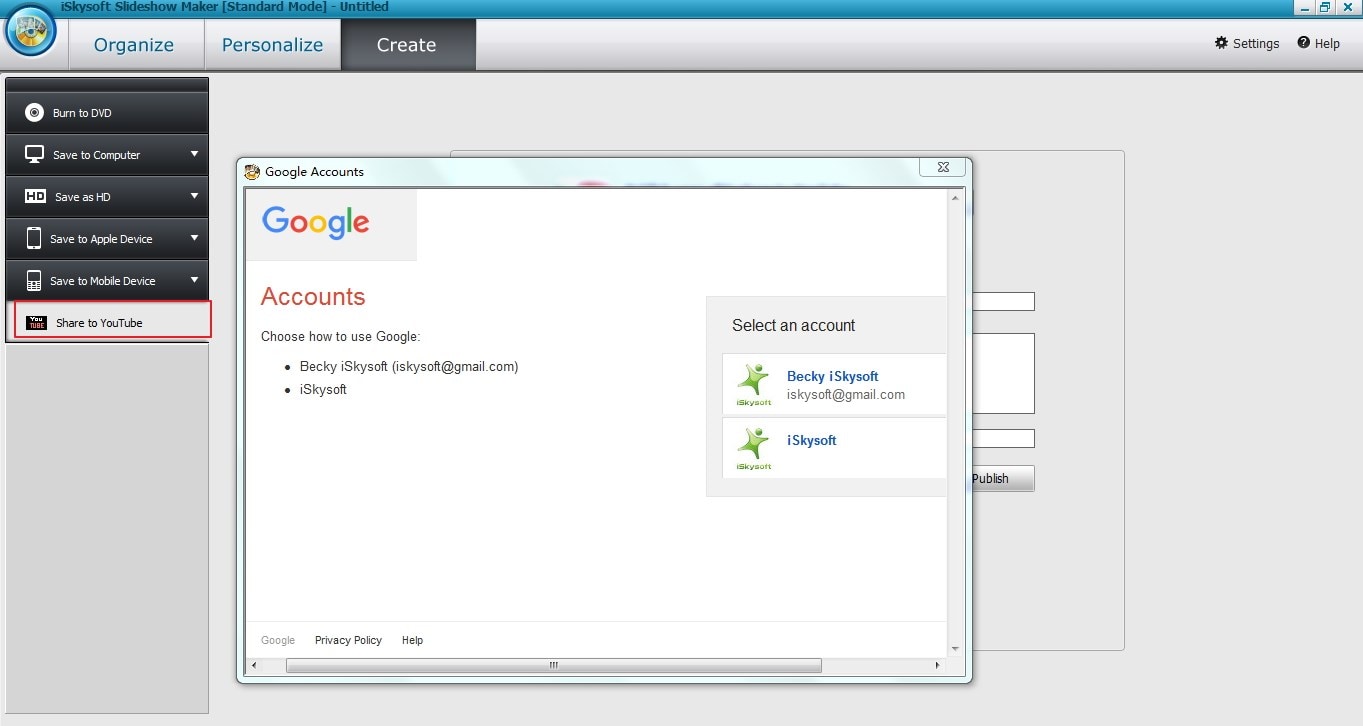 Step 4
. Share your amazing video (Thanksgiving song) to YouTube.